The highly anticipated Android 14 update is poised to redefine the smartphone landscape with its innovative features, from enhanced font scaling and improved battery life to predictive back gestures and fortified image and video privacy. However, the most notable highlight of this update is its groundbreaking integration of native support for satellite connectivity, explicitly catering to emergency communications. What sets this development apart is the possibility that it might be unveiled first on none other than Google and Samsung smartphones. This move could signify a significant leap in mobile communication technology, allowing users to maintain vital connections even in remote areas or during critical situations. The prospect of such revolutionary advancements adds to the excitement surrounding the forthcoming Android 14 update.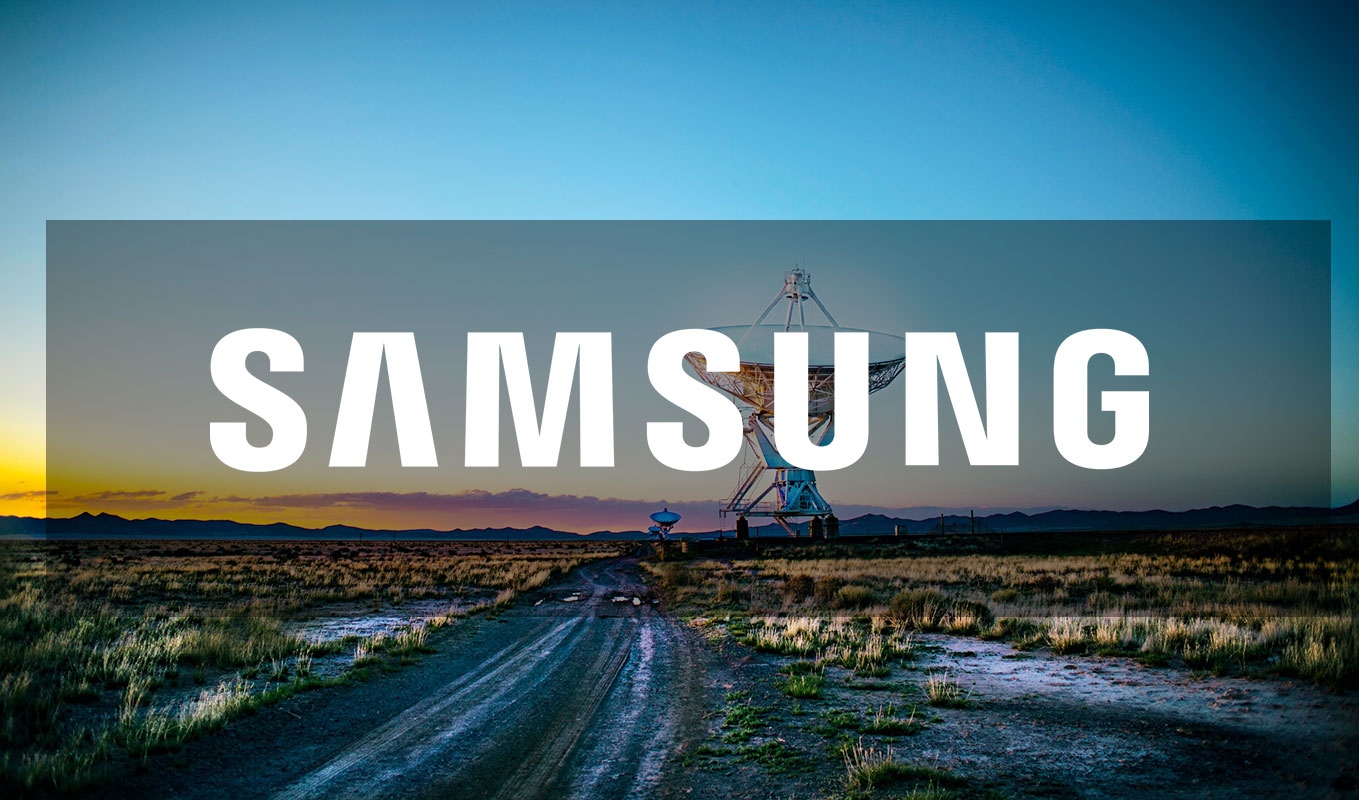 Google and Samsung Leading the Way
At the much-awaited Google I/O 2023 event, Google made a proud announcement – it has successfully integrated support for satellite connectivity into Android 14. Building on this revelation, the official Team Pixel FC Twitter account hinted that this cutting-edge feature will initially be available on both Google and Samsung devices. It's essential to clarify that Team Pixel FC is an official fan club account dedicated to Pixel devices, not an official communication channel from Google. Nevertheless, the tweet from the fan club suggests exciting prospects for the future.
Native Two-Way Satellite Connectivity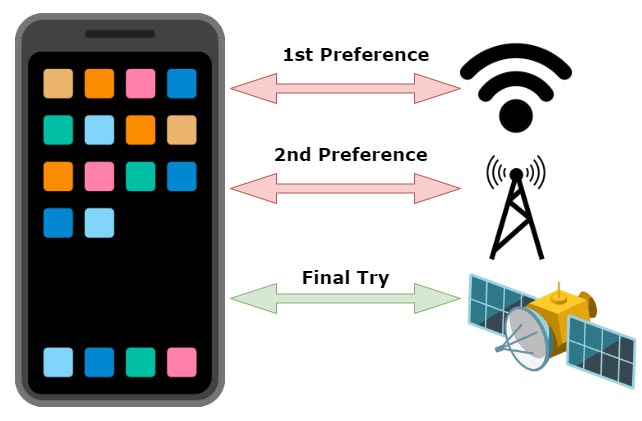 The crux of this revolutionary feature lies in native two-way satellite connectivity, which empowers users to send SMS messages even when their phones are in areas without cellular coverage. The technology operates by relaying satellite messages to the network provider, delivering them to their intended recipients. However, to make this happen, users must be outdoors with an unobstructed view of the sky and possess a phone equipped with native hardware support for two-way satellite connectivity.
Snapdragon 8 Gen 2 Chip – The Enabler
The Snapdragon 8 Gen 2 chip is the enabler for this innovative feature. While it already supports two-way satellite connectivity, its complete functionality requires additional hardware, which is anticipated to be available in the second half of this year. This powerful chipset sets the stage for seamless satellite communication on compatible devices.
Missed Opportunity with Galaxy S23
The anticipation for native satellite connectivity on Samsung smartphones peaked last year, with rumors suggesting that the Galaxy S23 would pioneer in this realm. However, that expectation did not materialize, as Samsung deemed the technology not ready for mainstream adoption. A few months later, the company unveiled its advancements in two-way satellite connectivity technology for smartphones, and all eyes are now on the upcoming Galaxy S24 series, slated to launch in early 2024.
The Galaxy S24 – Embracing Satellite Connectivity
With the Galaxy S24, Samsung aims to deliver a game-changing user experience by incorporating the long-awaited two-way satellite connectivity feature. Users will no longer be stranded without communication in remote areas or during emergencies. As outdoor enthusiasts, adventurers, and travelers rejoice at the prospect of staying connected in challenging locations, the Galaxy S24 series promises to redefine smartphone versatility.
Exploring Satellite Communication Benefits
The inclusion of satellite connectivity in smartphones marks a significant leap forward in communication technology. This feature can prove invaluable in critical situations where traditional cellular networks fail or are unavailable. Whether emergency messaging during natural disasters or maintaining communication while exploring the great outdoors, satellite connectivity can be a lifeline.
Navigating Challenges
While the prospects are exciting, challenges remain for widespread adoption. The hardware requirements for native satellite connectivity might make it initially limited to high-end devices. Additionally, network infrastructure and coverage in remote areas could impact the effectiveness of this feature.
Building a Connected Future
Integrating satellite connectivity in smartphones aligns with the broader vision of a connected world. As technology continues to break barriers, the ability to stay connected under any circumstances takes us one step closer to a safer and more secure global community.
FAQs
Will the Galaxy S24 series support satellite connectivity globally?
At launch, satellite connectivity on the Galaxy S24 series might be limited to specific regions with adequate network infrastructure. However, Samsung may expand its support to more areas in subsequent updates.
Can I use satellite connectivity indoors?
Satellite connectivity relies on an unobstructed view of the sky. Therefore, it is best utilized outdoors, where the device can directly connect with satellites.
Does satellite connectivity consume more battery power?
Satellite connectivity consumes more power than traditional cellular networks. Modern devices and optimized software can help minimize its impact on battery life.
Can I make voice calls using satellite connectivity?
As of Android 14, the native support for satellite connectivity is primarily focused on SMS messaging. However, future updates may explore enabling voice calls through this technology.
Can I use satellite connectivity in all weather conditions?
Satellite connectivity can function in various weather conditions. But severe weather events or dense cloud cover might affect signal strength and reliability. It's best to use this feature under clear skies for optimal performance.
Wrap Up
The arrival of Android 14 has ushered in a new era of smartphones. Its native satellite connectivity support is a remarkable incorporation. This groundbreaking feature represents a giant leap in mobile communication, marking a significant milestone for the industry. The joint effort by tech giants Google and Samsung to lead this innovation speaks volumes about their commitment to pushing the boundaries of what's possible.
The upcoming Galaxy S24 series is set to be the torchbearer for this cutting-edge technology. It holds tremendous promise for users seeking a seamless and secure mobile experience. Satellite connectivity allows individuals to stay connected even in the most remote and challenging environments. It ensures vital communication is never compromised. The prospect of such a future reinforces the anticipation and excitement surrounding the forthcoming Android 14 update and the Galaxy S24 series.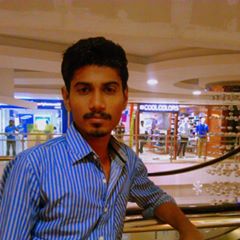 Selva Ganesh is the Chief Editor of this Blog. He is a Computer Science Engineer, An experienced Android Developer, Professional Blogger with 8+ years in the field. He completed courses about Google News Initiative. He runs Android Infotech which offers Problem Solving Articles around the globe.