Samsung has missed feedbacks in every product. Even if they have heavy competition in mobiles, They always come with unique features to attract users. Nobody can complain about the mobile reliability of Samsung. But the one thing everybody complains about the Galaxy series is their Exynos processors. They can't keep up their performance with the same Qualcomm series. It is not a problem with the mid-range mobiles. But when it comes to the flagship level, They have to do something to make the price reasonable. Samsung knows these issues and working on better processors. Now, Samsung officially launched the 5nm Exynos 2100 Processor.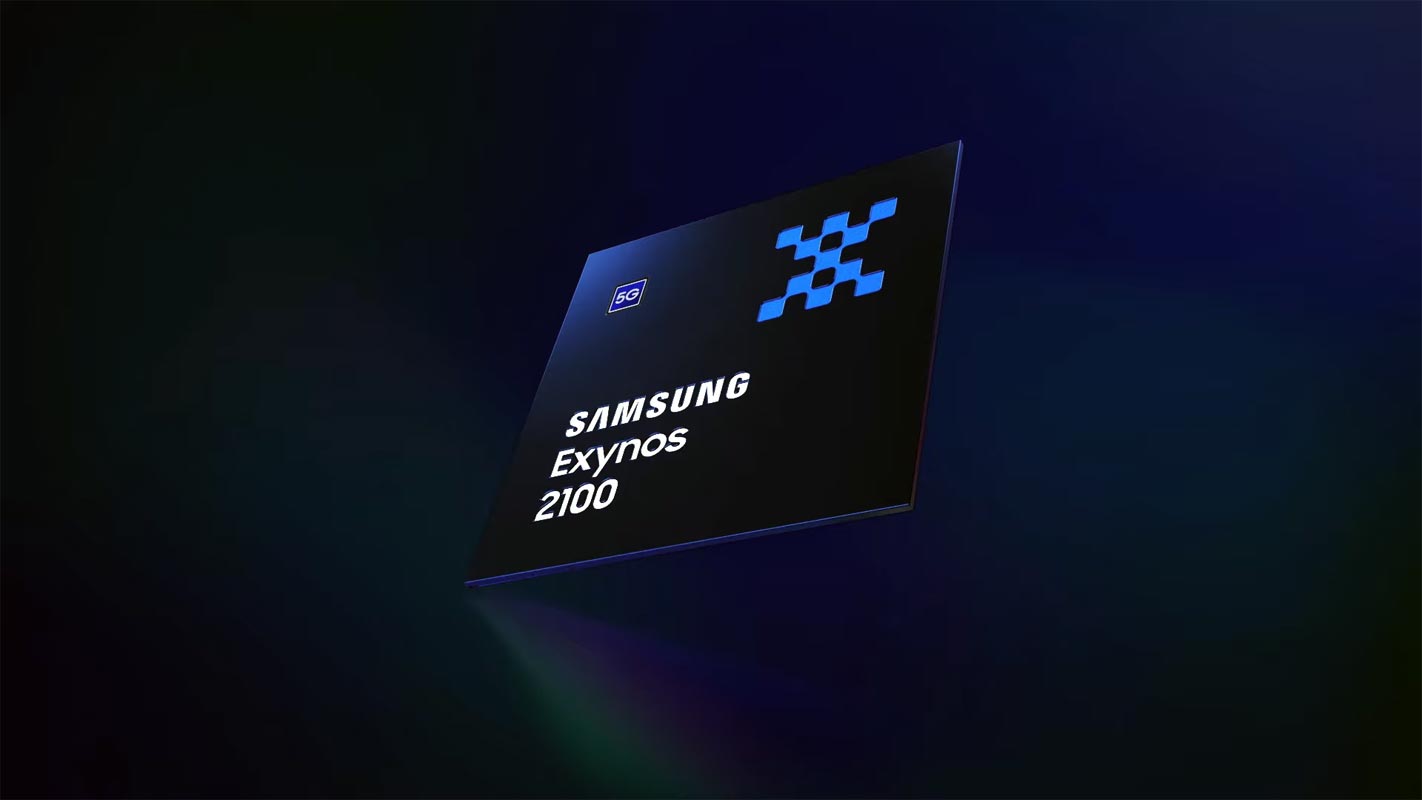 Features of Samsung Exynos 2100
Ahead of Galaxy S21 series release in just two days, Samsung introduced its latest chipset, Exynos 2100, in a virtual event that will drive Galaxy series phones' international variants. The latest Exynos 2100 SoC processor has an improved performance than its processors with 5nm extreme ultra-violet (EUV) process mode that will compete the Qualcomm® latest Snapdragon™ 888.
Adoption of custom AMD GPU
The new Exynos 2100 is different from Exynos 850, Exynos 960, Exynos 980, and Exynos 9611. Moreover, Exynos 9 series can compare with Snapdragon 865 series, and they are not good in GPU like Snapdragon. Exynos 2100 is Samsung's' second chipset that doesn't feature Samsung's custom CPU microarchitecture like Exynos 1080. Samsung has been behind its competitors because of its custom ARM-based performance cores. Now Samsung planed a collaboration with AMD for its next-generation graphic platform and designed a custom GPU with AMD graphics IP. It brings an uplift in performance than its predecessor Exynos 990.
Octa-core with ARMs' Cortex®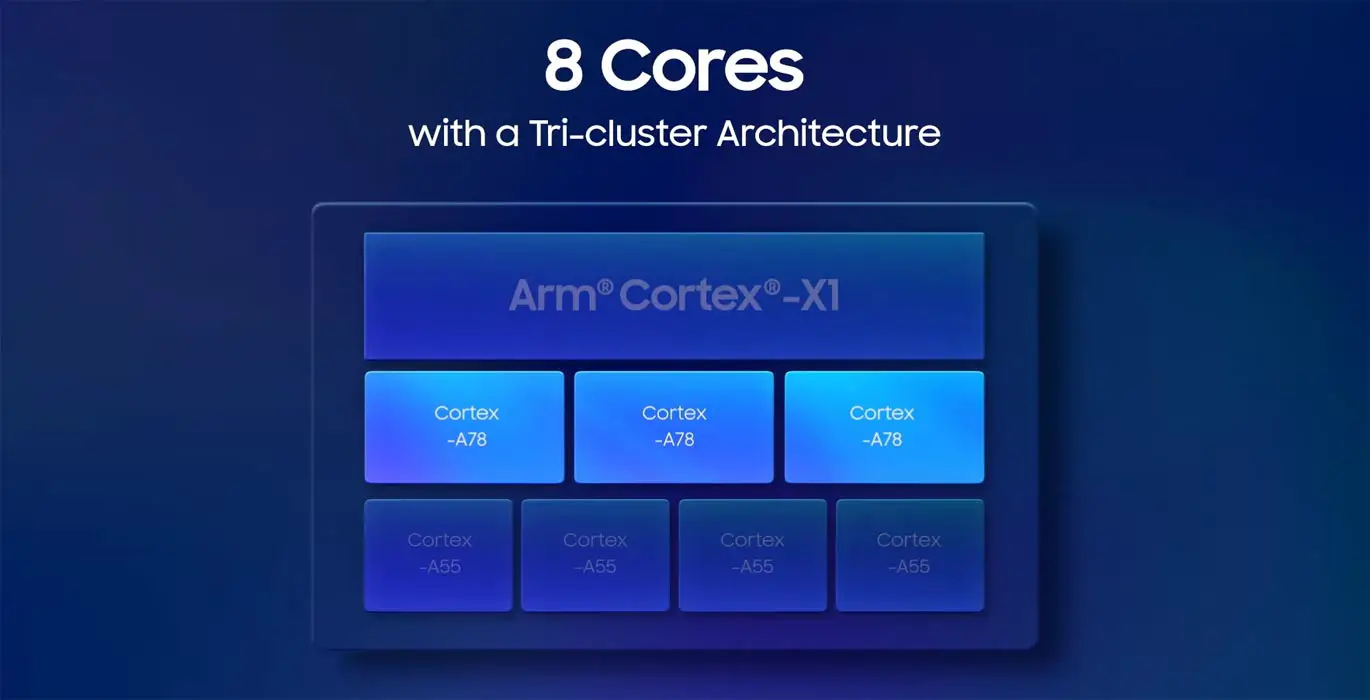 Also, Exynos 2100 features ARM's Cortex®-X1 and Cortex®-A78 to compete with the performance of its rival Snapdragon™ 888. The improved Tri-Cluster, Octa-Core CPU consists of one ARM® Cortex®-X1 core, three Cortex-A78 cores, and four power-efficient Cortex-A55 cores. It means the European variant Samsung Galaxy S21 owners won't feel envious of USA S21 owners.
Lower Power Consumption
The new Exynos 2100 is built on 5nm EUV technology that gives you 20% lower power consumption. With this 5nm process mode, you also get 10% higher overall performance than its predecessors using the 7nm process mode.
Performance Improvement Up To 30%
During the live virtual event, Samsung claimed that the new Exynos 2100 offer a 30% better performance than the Exynos 990, an aggregate of 19 YoY for single-core and 33% YoY multi-core. The Exynos high core frequencies with the same SD 888 will boost its performance compared to Snapdragon™ 888.
Improved Graphics Performance
According to Samsung, the graphics performance offers 40% better because of ARM Mali™-G78 that supports Vulkan and OpenCL, the latest APIs compared to Exynos 990. Exynos 2100 integrates with advanced multi-IP governor (AMIGO) technology for longer battery times and better screen activities. It covers and enhances the GPU performance that had kept Samsung lagged behind the Snapdragon™.
Improved Processing Speeds Up To 26 TOPS
Samsung also claimed a significant boost in AI capabilities in Exynos 2100. The new Exynos 2100 is equipped with 3 core NPU, and the combination of improved CPU, GPU, NPU, and DSP result in achieving 26 trillion operations per second (TOPS). This tremendous processing speed is the same as of Snapdragon™ 888 and almost doubled than the 15 TOPS by the Exynos 990.
Highest Simultaneous Stream Handling
According to Samsung, Exynos 2100 can handle 4 simultaneous streams that lagged the Snapdragon™ 888 behind 3 simultaneous streams. Exynos 2100 can handle up to 6 images with 200mp image sensors with the highest stream handling numbers. No other sensor at this time can capture at 200MP, at least not yet.
Integrated 5G Modem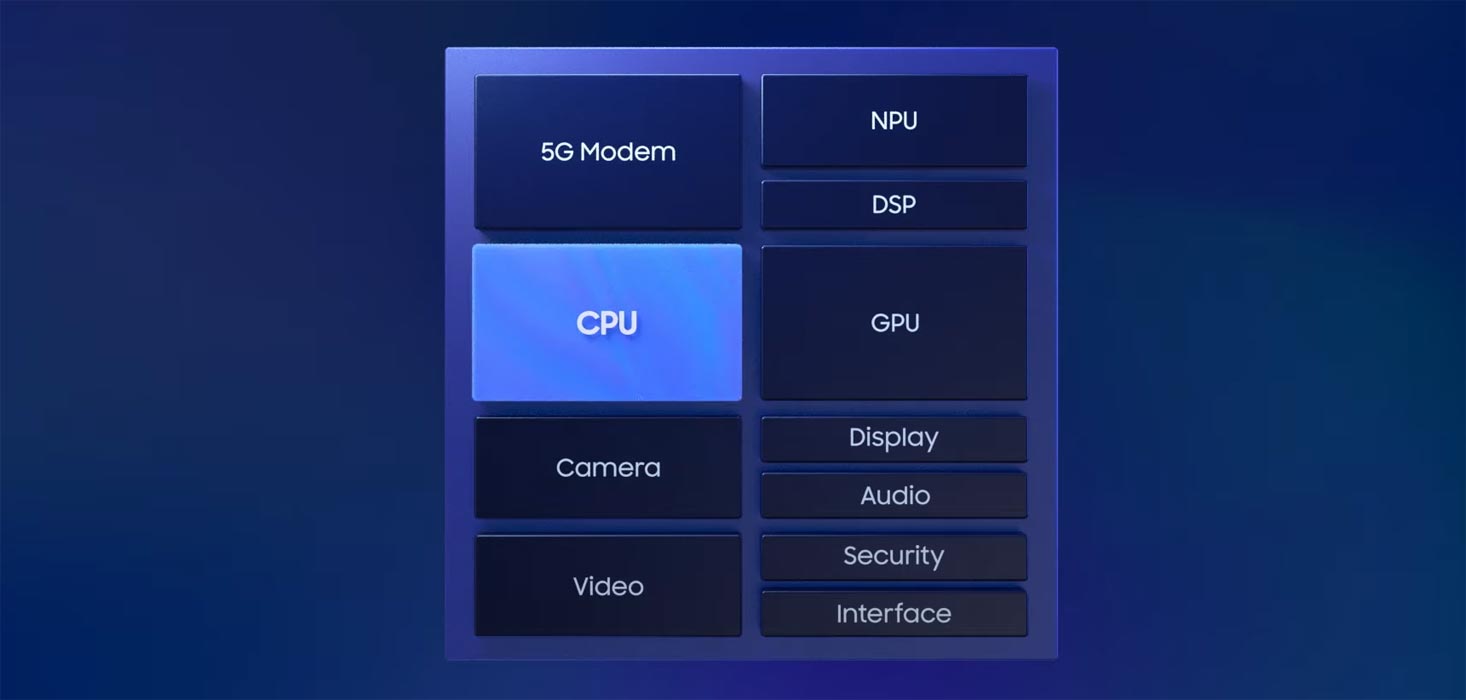 The Exynos 2100 has a built-in 5G modem that is not much different from its processors Exynos 990, but integration can improve the performance. It supports sub-6GHz, mmWave, and 4G LTE for a reliable network. It supports a max download speed of 5.1 Gbps and 7.35 Gbps for sub-6GHz and mmWave, respectively.
AV1 Codec Support
The Exynos 2100 is the second chipset other than Dimensity 1000 that supports AV1 decoding. With AV1 adoption, you can record 4K UHD videos at 120fps and play 8K videos with 60fps, super slow motion with high resolution. You can experience a screen refresh rate up to 144 Hz that will give a new meaning to scrolling.
Improved Privacy
The Exynos 2100 also enforce extra security. With the Embedded Secure Element (eSE), the processor separates personal data from the OS environment in a memory protection unit for secure, faster, and reliable processing.
Availability
The Exynos 2100 is in mass production, and you will see improved performance and better power consumption in Galaxy S21 series mobile phones.
Wrap Up
Samsung always thinks from the user side. That's why they introduced to utilize Old Galaxy mobiles with an Upcycling program. Revealing the latest Exynos 2100 chipset is a big deal from Samsung, just two days ahead of the Galaxy S21 series launch. Samsung claims high performance and better power consumption along with improved graphics. And it is not too far for the European Galaxy series owner to benchmark the Exynos 2100 performance with Qualcomm® Snapdragon™ 888 in the USA. If it shows improved performance, then European S21 buyers won't regret their purchase. Do tell us in the comments if you plan to buy S21 with Exynos 2100 chipset.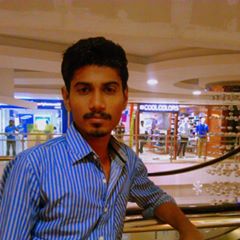 Selva Ganesh is the Chief Editor of this Blog. He is a Computer Science Engineer, An experienced Android Developer, Professional Blogger with 8+ years in the field. He completed courses about Google News Initiative. He runs Android Infotech which offers Problem Solving Articles around the globe.