iOS and Android may look completely different from the outside. When you notice closely, most of the features and apps are available on both sides. Since the high user ratio in both OS, Developers can't ignore both OSes. You may know about Spark Email App when you are an iOS user. It is one popular Email client App that can handle multiple Emails and Organize them perfectly. After the success in iOS, Now Spark is available in Android Mobiles. Since Spark needs some additional steps to set up, We will guide you through setting up and Using Spark Email App in Android Mobiles. Most of the Android Apps have iOS versions. But Some of the Popular Apps in iOS may not be available on Android.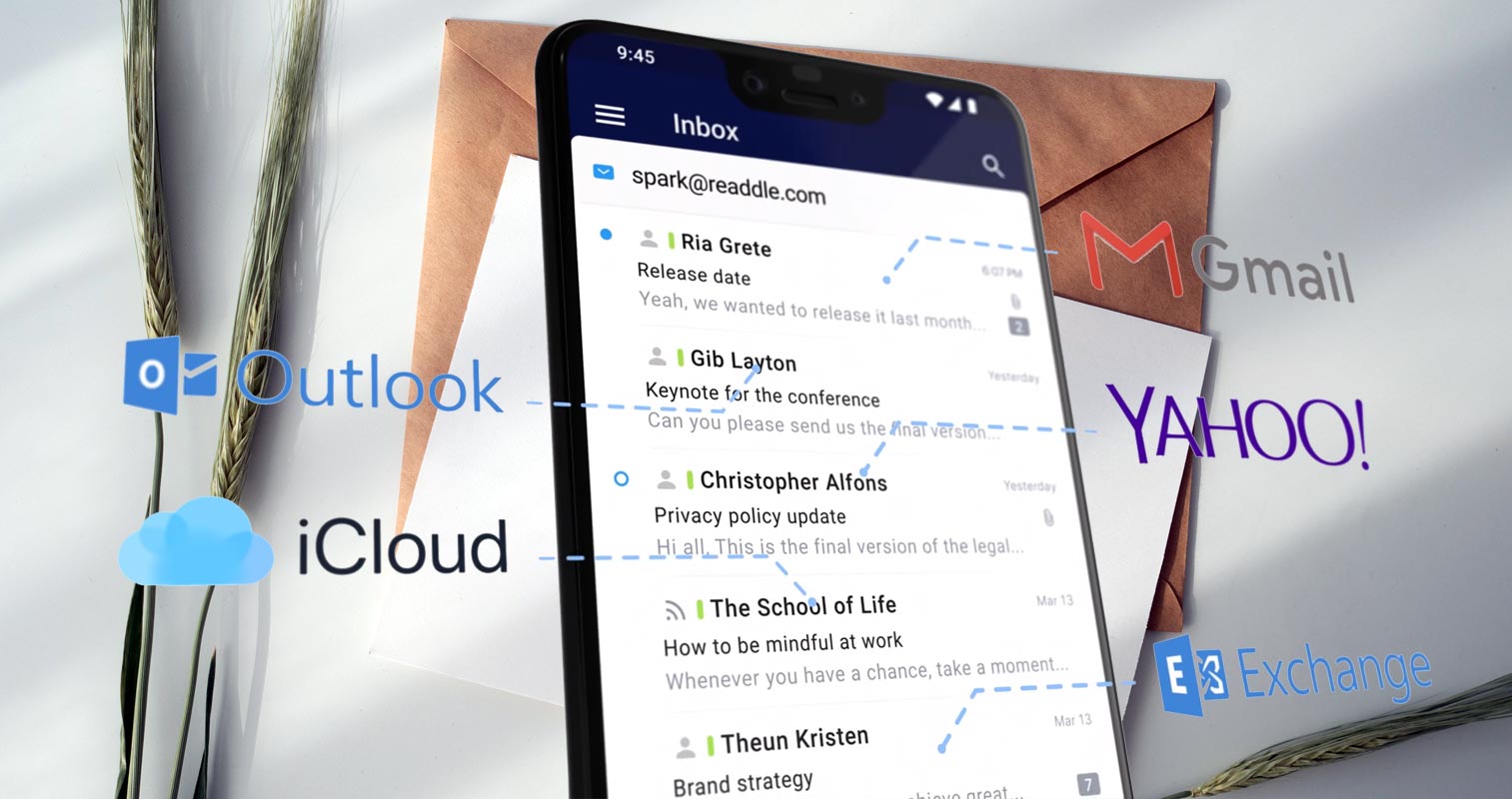 Apple maintains some of the apps only available with iOS to make users stick with Apple products. Only apps that need to be available on the different platforms are released on all platforms. Popular apps other than Apple also sometimes work that way.
Spark For Android – Google Inbox Alternative
iOS popular email application called Spark has finally been announced and launched for Android users for free. This is the right time for Spark to launch for Android users because recently, the popular app Inbox by Google has officially shut down. The Inbox by Google was used as an alternative as an official Gmail application does not provide enough features to impress. Spart is sn great alternative to Google Inbox.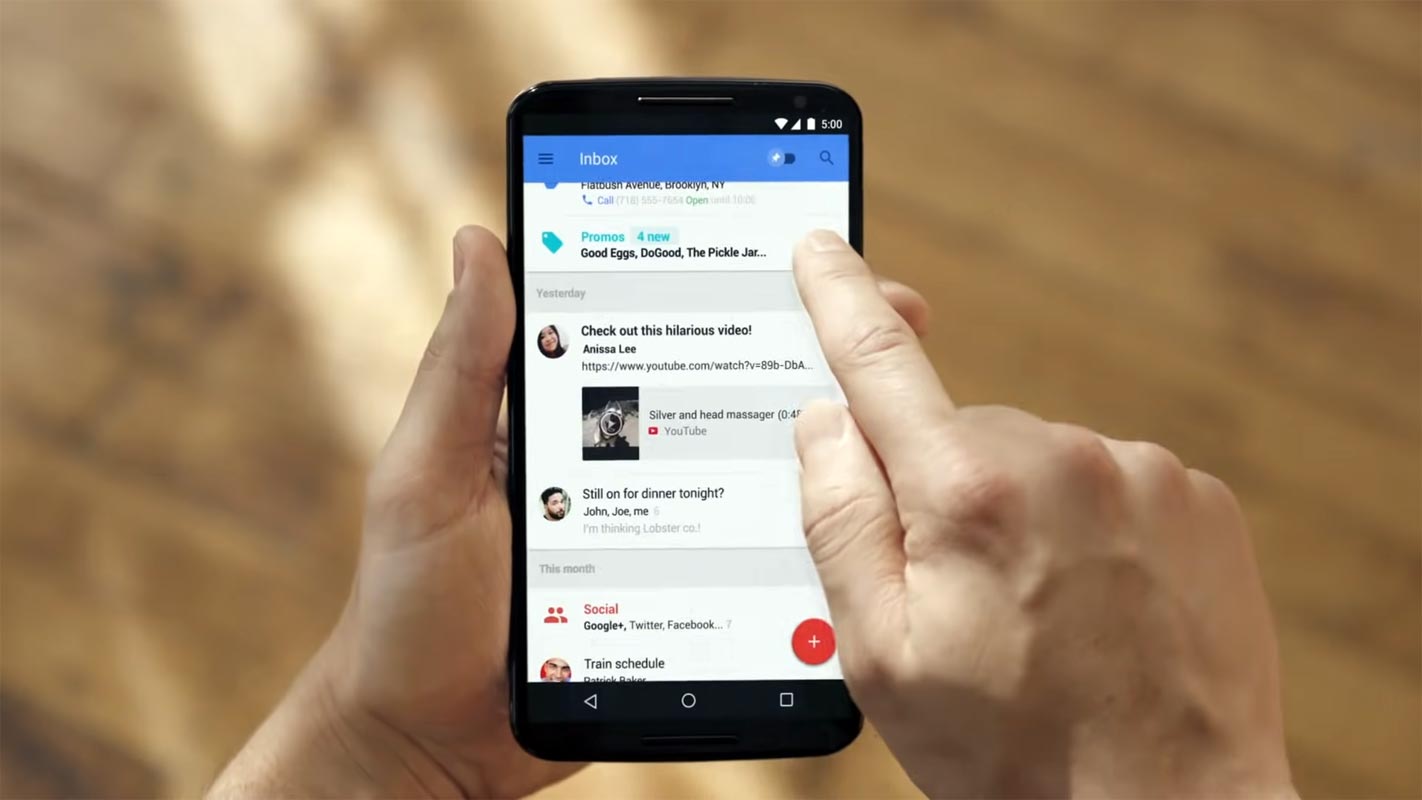 Google Inbox has many superior features, due to which many users loved it. It has features like sending messages in groups, setting reminders, a calendar, and much more. It may not receive enough love from the users, making Google shut down it permanently, but many people are still using Google Inbox.
According to Google, they are working on Gmail's official app features and planning to incorporate Inbox features in the coming update. So, one does not need to move to any other application or use two email apps simultaneously. Till Google announced any further update, the Spark team took advantage of it and launched their email app for Android users.
What is the Spark email app?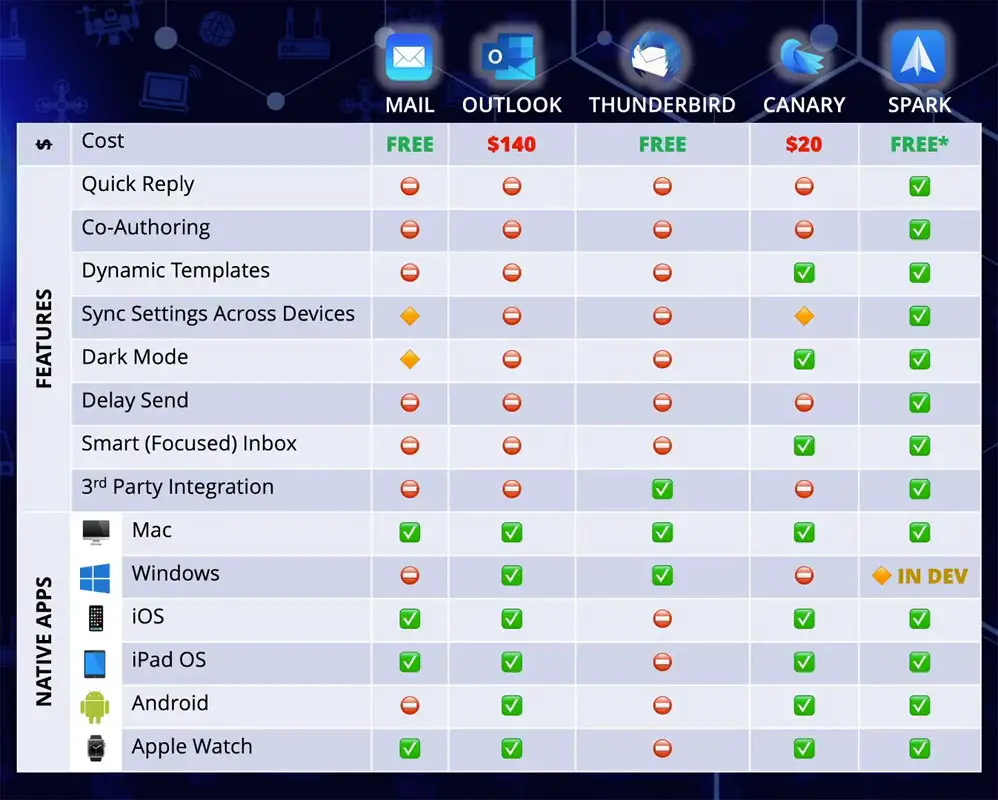 If you notice the above comparison, You can understand why most iOS users prefer the Spark app on their mobile. Spark is a popular email client only available for iOS users until now. Recently, it is now available for Android users for free. It was first launched in 2015 for iPhone users only, where it is a Ukraine-based startup with limited employees. With time, it has not become the most popular iOS mobile app.
Spark is popular because of its intelligent features, hard to find in any other email application. It has features like smart notification, sending an email later, setting a reminder, quick replies, snoozing emails, etc. It is one of the most downloaded apps on iTunes under the email category.
Spark Email App for Android Mobiles
With the fall of Google Inbox, Spark is now available for Android users. It does not have the exact features for Android as it does for iPhone users but is still much more valuable than other Android email applications. The Spark came with the essential elements to take the market advantage and promised to bring everything in the coming weeks.
Still, it has enough for the Inbox users to quickly move to Spark and use it as one of the best alternatives or only alternatives. Suppose you are looking for a Google Inbox alternative. In that case, you can use Spark without any second thought as it has not just the same but better features to make emailing more fun, professional and accessible.
Features of Spark for Android
Talking about the features of Spark, and did not mention one yet. If you have never used Spark before and wondering that what makes this new Android app so unique, then take a look at the features below:
Smart inbox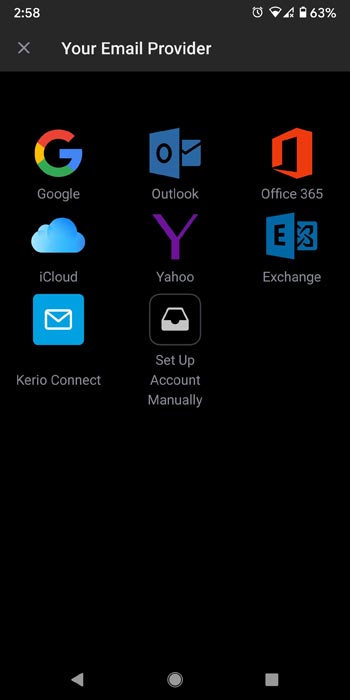 Spark offers you the opportunity to operate more than one email account from one place. Its innovative feature categorizes all emails automatically for easy and fast processing.
Smart search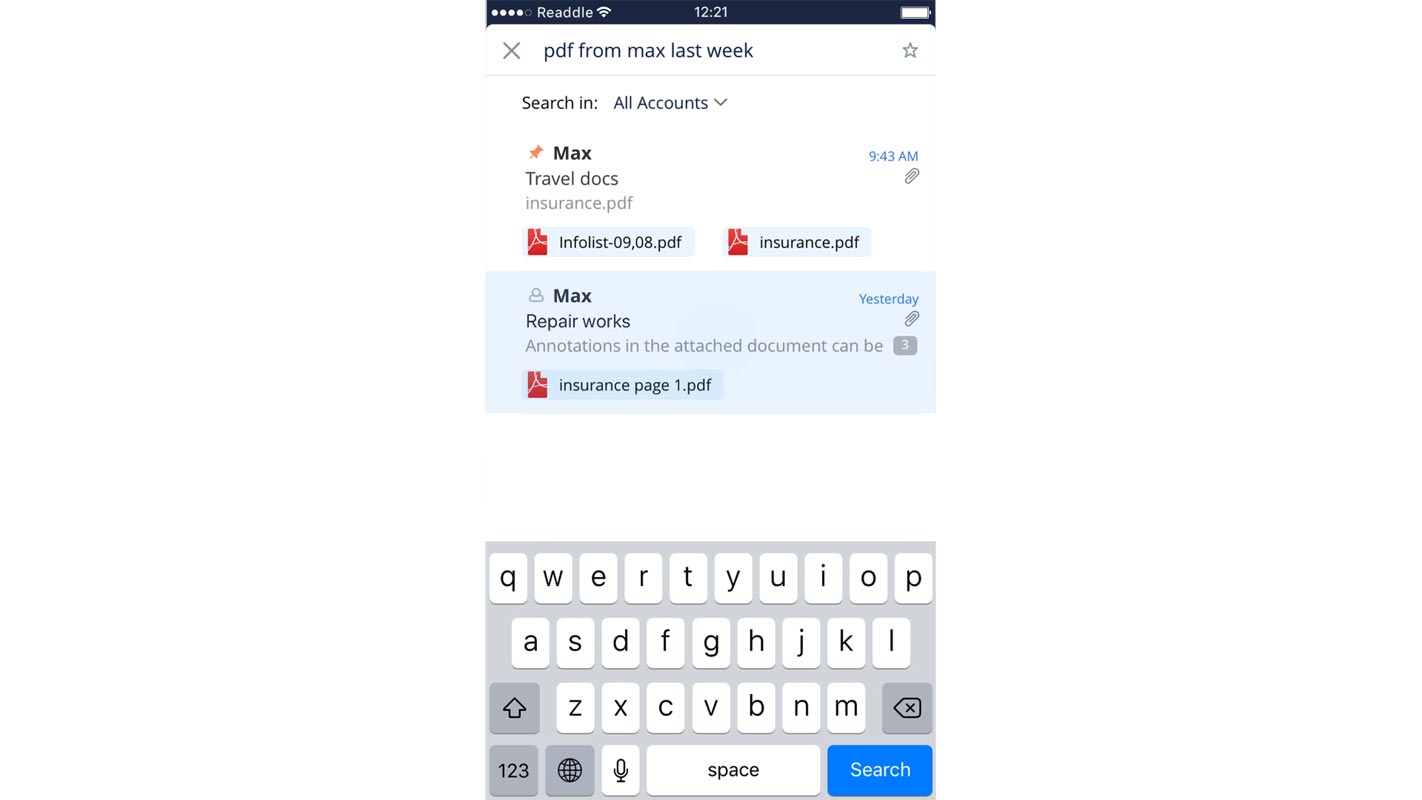 This is one of the most wanted features. Every mobile app should have the same type of smart search option to find the correct data in no time. You can use this search for instant natural language search.
Instant team comments
Spark is a regular email application to receive and send emails and send private team comments. This allows you to start discussions, get answers from co-workers instantly, and more.
Snooze emails
Don't want to read a specific person's email or from a company? No worries, the Spark allows you to snooze the emails at a particular time; they won't get removed but are stored in a folder so you can read them later.
Pre-written emails
The instant email messages options are available for Spark users. You can fast reply to frequent messages with the same reply and pre-write some email replies to save time.
Share draft
This feature is not offered by any other email application yet, including Gmail and live. The real-time composer of Spark allows you to share a draft with your workers or any third person you want to etc.
Email Schedule and follow up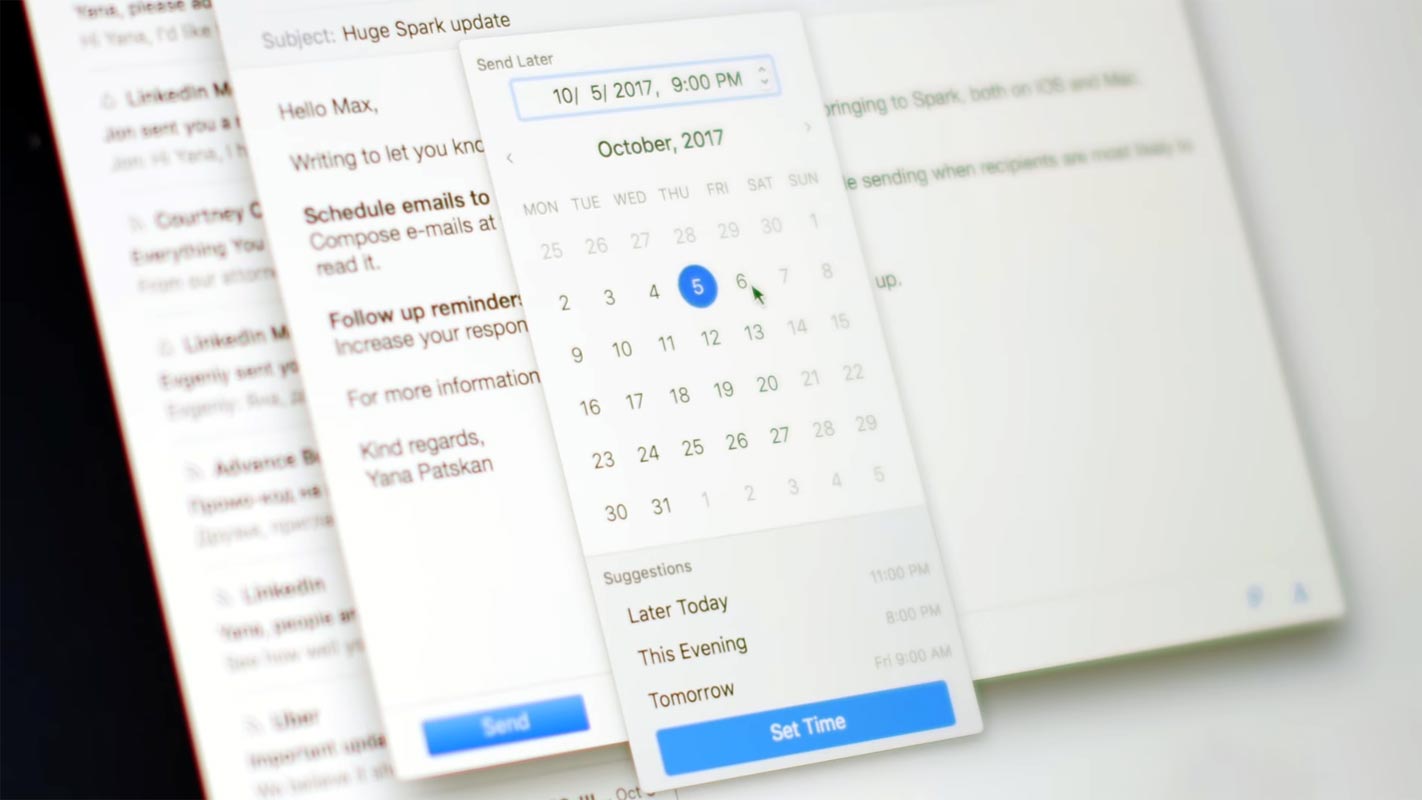 You can follow-ups about the critical email in the new Spark Android application. This means that you will get a notification if you don't receive timely emails for the crucial projects to meet the deadline.
That's not it. The Spark has many free features, including auto-reply, scheduling, notification, email signature, and integration features. This feature is available with any email provider, whether they support it from their side or not.
How to Setup and Use Spark Email Client App on Android Mobiles?
Using Spark on Android is as easy as for iOS users. The application is available to download and install on the official Google Play store. You don't need to download any Spark APK files from third-party websites anymore.
As soon as you download and install Spark on your Android from the Google Play store, you will get the option to register on the Spark email application. After registration, you will get the freedom to set an email account on your Android phone.
I have downloaded and installed Spark on my Android mobile phone for test purposes. It works great. As I have never used it before and rely on individual email IDs, it was astonishing for me to realize how amazing this app works. I have signed up for the accessible version of Spark, which comes with a limitation. For personal use, the accessible version of Spark was enough for me to manage my multiple email accounts in one place.
Steps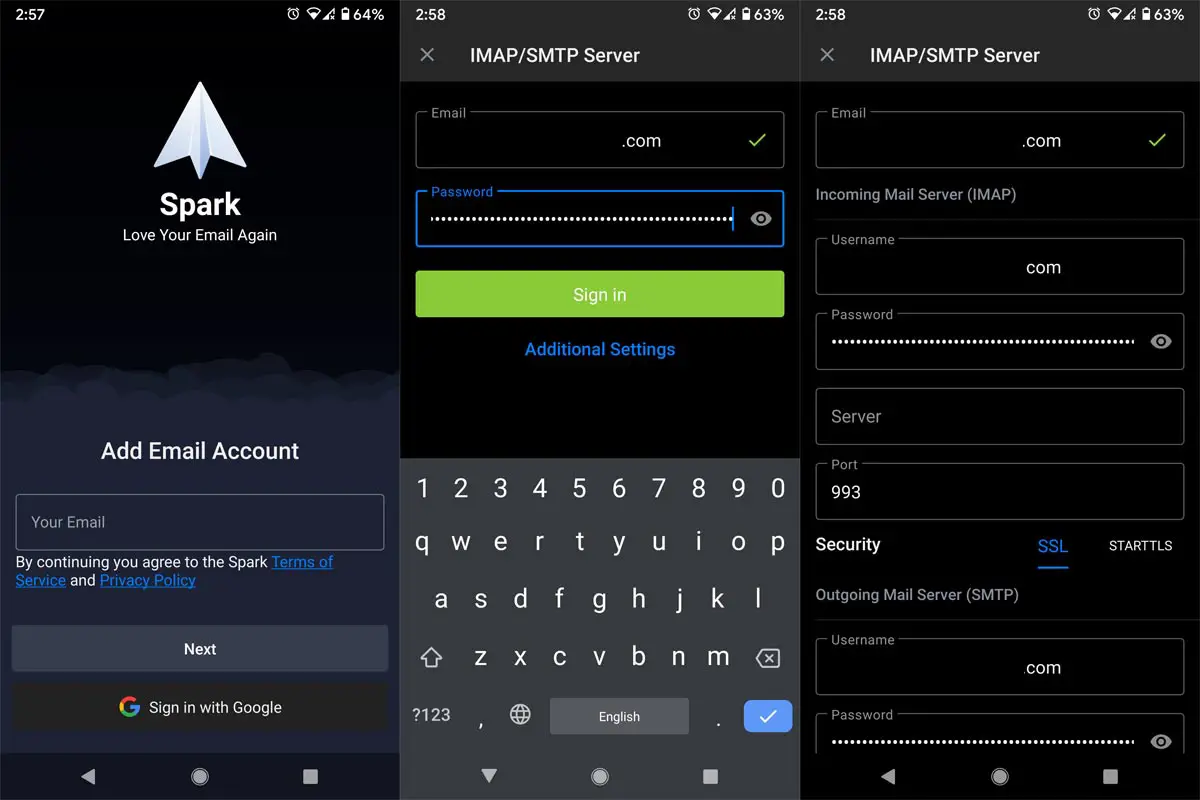 After Installation, It will ask you to log in with your Email Account.
You can log in with the Google or Whatsoever Email account you are using.
Spark can detect Popular Email Setups like Gmail, Outlook..etc.
But when you use a custom domain like your company email address that does not use Gmail or Outlook, you have to set up the Port and other Details. You can find them with your Administrator or Respective official sites.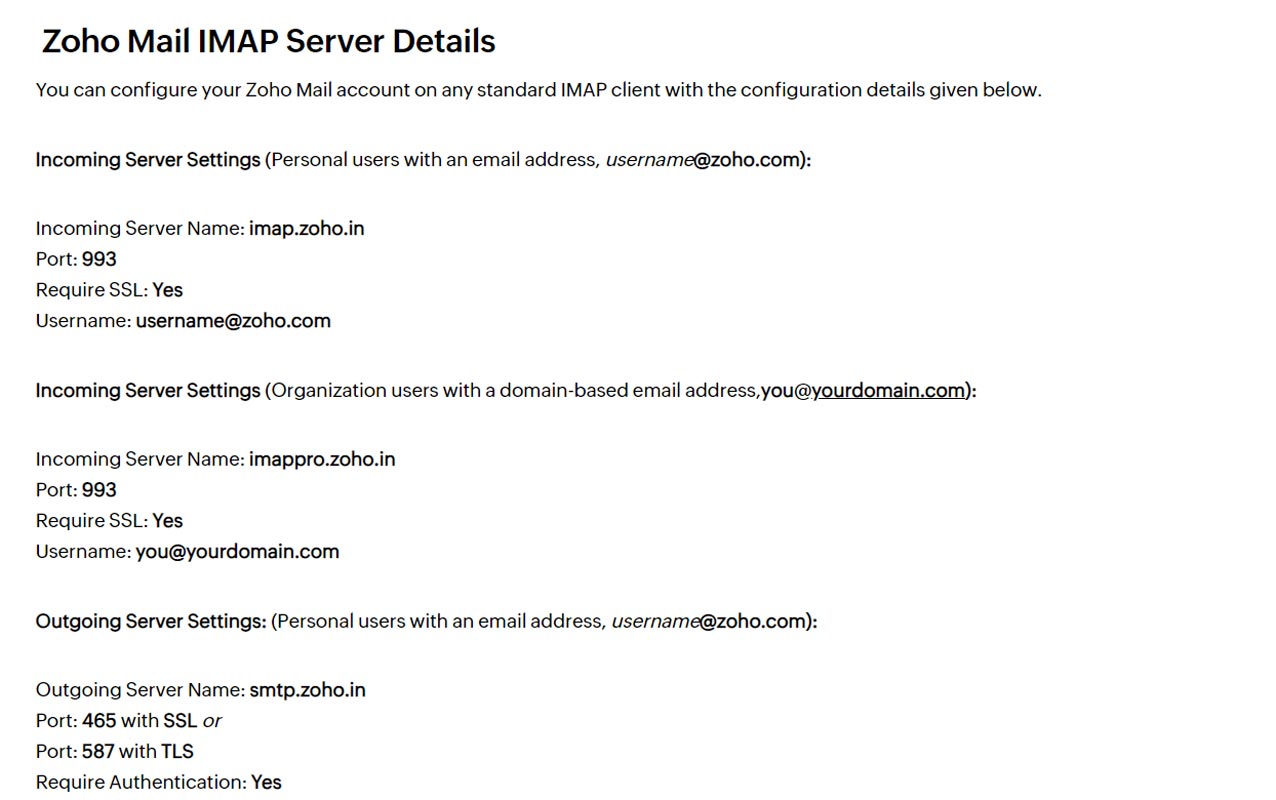 Here I take Zoho Email as an example.
For Zoho Email, you need only the user name and password when you use it in the official app. But when you use it in third-party apps, You have to set up the IMAP/SMTP details.
After entering your valid email, Select Advanced Settings at the bottom. Now fill in all the Incoming and Outgoing server details from the official Zoho support site. After filling in details, select "Sign-In."
When you enable Two-Factor Authentication, You can either Temporarily disable it during this setup or You have to use "App-Specific Password," Which you can generate in your official Email account portal. (Example- For Google, Users have to create Passwords in their Google Account Settings).
FAQs
How many Email providers are Spark currently supporting?
You can add multiple accounts too for the email management from one place. Currently, Spark is offering more than ten different email platforms, including Yahoo, Gmail, Godaddy, GMX, Hotmail, Live, and much more. So, you can enter as many email accounts you wish to control from one place.
How many email accounts can I use in my Spark App?
There is no restriction or limitation set to add the number of email accounts to your Spark account.
If you are looking for a way to manage all of your email accounts in one place, then you must give a try Spark once on your Android mobile phone as it is a great Google Inbox alternative at the moment.
I set up everything correctly, But I can't connect my custom domain email or Company Email?
As I mentioned earlier, You have to disable two-factor authentication during the setup or generate an app-specific password for the format.
Wrap Up
There are lots of emails apps that can work as a mailbox. But none of them worked like Inbox by Google. Instead of working as a letterbox, they assign everything and prioritize important emails from other emails. Also, They should have helpful features like Reminder, Follow up, and Advanced search features. For some reason, Google stopped updating and Discontinued the Inbox app. The users who used Inbox, Already moving towards Spark Email App. Currently, It is one of the best alternatives for Inbox by Google.
Spark is also trying its best to provide the pre-defined setup for popular Email clients. But, Since the custom domains are high in volume, You have to set up with your Administrator's help for your Company name Emails. When you face any issues during the Spark, Email App set up in your Android, Comment below. We will try our best to help you.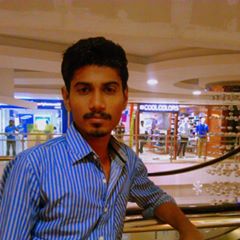 Selva Ganesh is the Chief Editor of this Blog. He is a Computer Science Engineer, An experienced Android Developer, Professional Blogger with 8+ years in the field. He completed courses about Google News Initiative. He runs Android Infotech which offers Problem Solving Articles around the globe.