The ideas in tech industries are always enormous. When a reputed company feels the idea is excellent, But they can't risk their production in that idea, they will go for a crowdfunding idea. Based on how they get responses from users, they begin to produce the products. If it succeeds, they will go for massive production. Last Year, Sony announced the Reon Pocket Air conditioner idea and opt-in for crowdfunding. The response is excellent. Now they officially launched wearable Reon Pocket Air Conditioner along with the supportive T-shirt. You can out the Reon Pocket in the T-shirt, which will make you comfortable in the outside environment even if the temperature is high. Initially, the product is available in the Japan region. We can expect availability soon in other areas.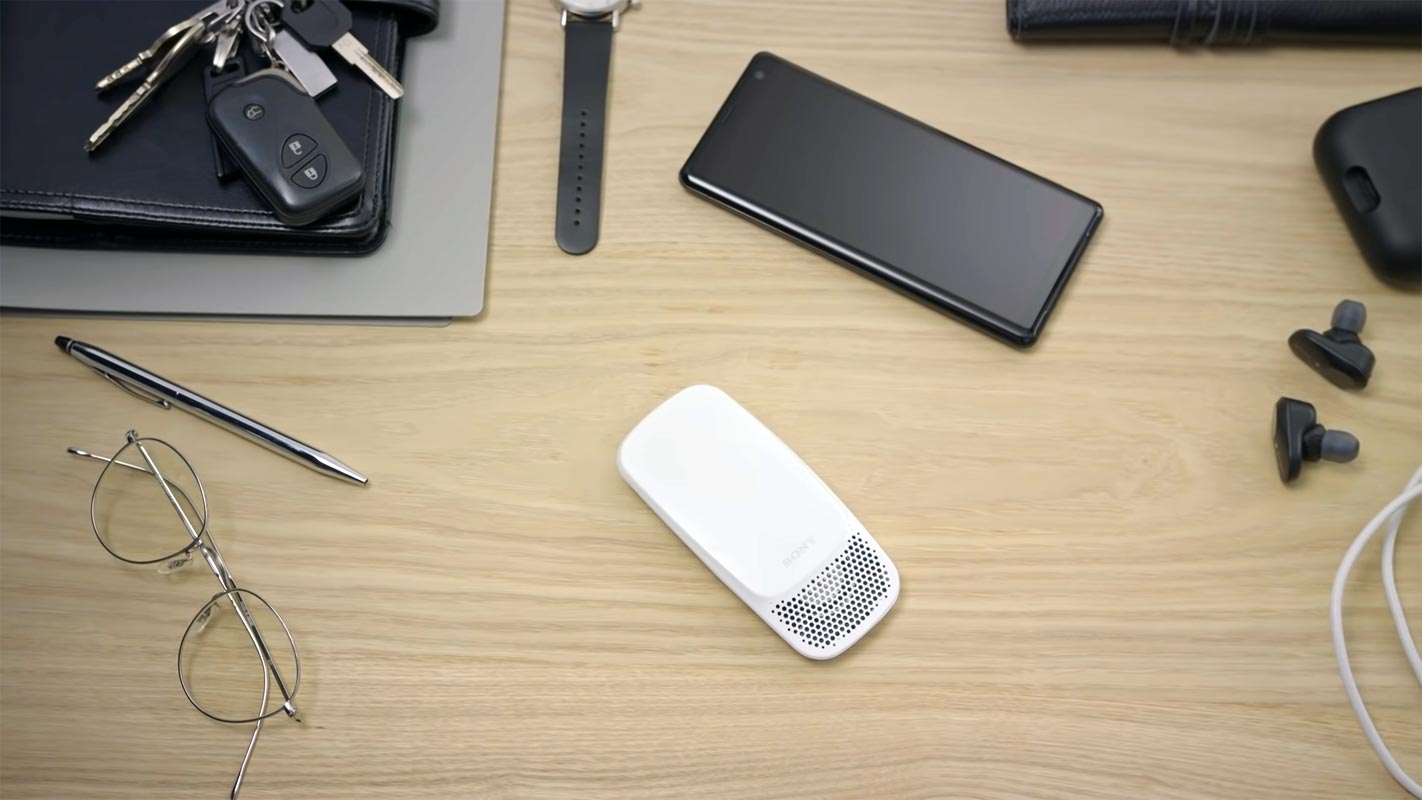 To beat the heat of summer in Asian countries, Sony, the tech giant, introduced a new gadget, "Reon Pocket." The summer in Asian countries is pretty hot, and it adds to the humidity in July and August. This extreme weather makes it pretty hard to go outside, especially at noon. Sony is famous for introducing unusual gadgets to cater to particular situations. Some of the recent Sony gadgets are very interesting, like the FES e-ink watch and the HUIS Remote Controller.
What is Reon Pocket?
Sony calls it a wearable air conditioner, sounds odd. An air conditioner is the only solution for Asian hot summer, and you can not carry ac with you all the time. Sony solves this issue by this small gadget as a wearable ac. Sony launched it by "First Flight," the crowdfunding platform for Sony workers, which directly buys and preorders these innovations. Energize with 18,000mAh battery also goes for crowdfunding. Testing in crowdfunding with the best ideas is the usual amount of tech companies. Reon Pocket is a small palm-size chargeable gadget, charged with USB-C. You can control the device temperature to suit your body needs.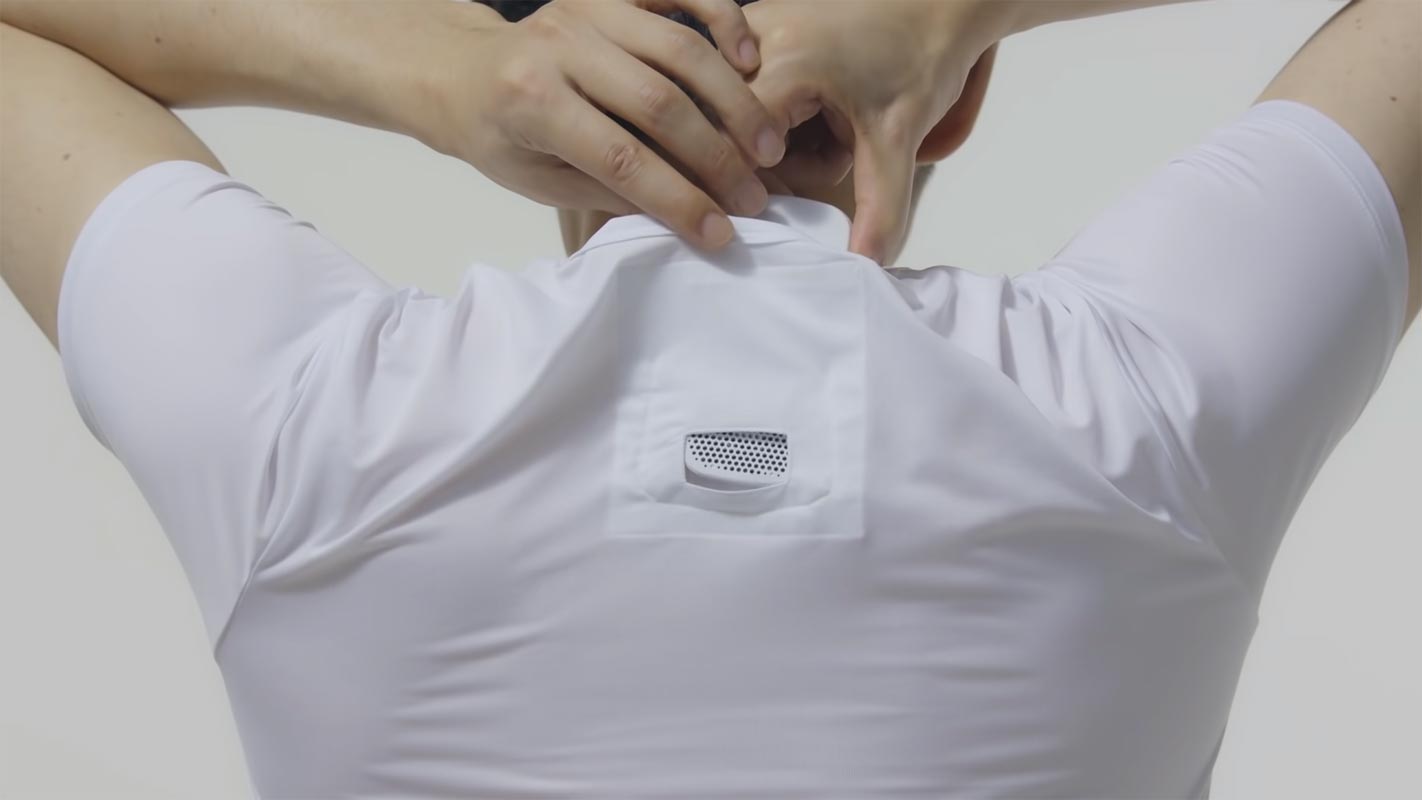 You need a dedicated T-Shirt to place this device right at the back of your neck. Reon pocket uses the Peltier effect to produce cold or warm sensations. These sensations are propagated to your body through a silicone pad attached to your body. It has direct contact with your body, giving you immediate feelings of cold and warm right on your neck. You can control the temperature with an application that runs on both Android and iOS. Sony claims that Reon pocket can lower your body temperature up to 13 degrees.
Reon Pocket Features
Palm-sized- Reon pocket is a small handy-sized device. You can place it in a T-Shirt right at the back of your neck. Cause of its small size, no one can judge that you are wearing some device with you.
USB charging- You can charge it with a USB-C type charger. Once fully charged, you can give you two to three hours of operation, depending upon the settings you made.
Application control-You can control it by an application which runs on both Android and iOS. It connects easily using Bluetooth with your device.
Dual-mode- It has a dual-mode, i.e., you can use it for cooling and heating also. In summer you can use it as an ac, and in winter you can use it as a heater.
Lightweight- It's a lightweight device weighing 80 grams only.
Modes
Reon Pocket has different modes. You can set Cool and Warm temperatures. So, You can use this device for both seasons. Also, you can control the temperature and fan speed. Or you can set up the auto mode, which will adjust the temperature based on the environment. It is similar to Adaptive brightness.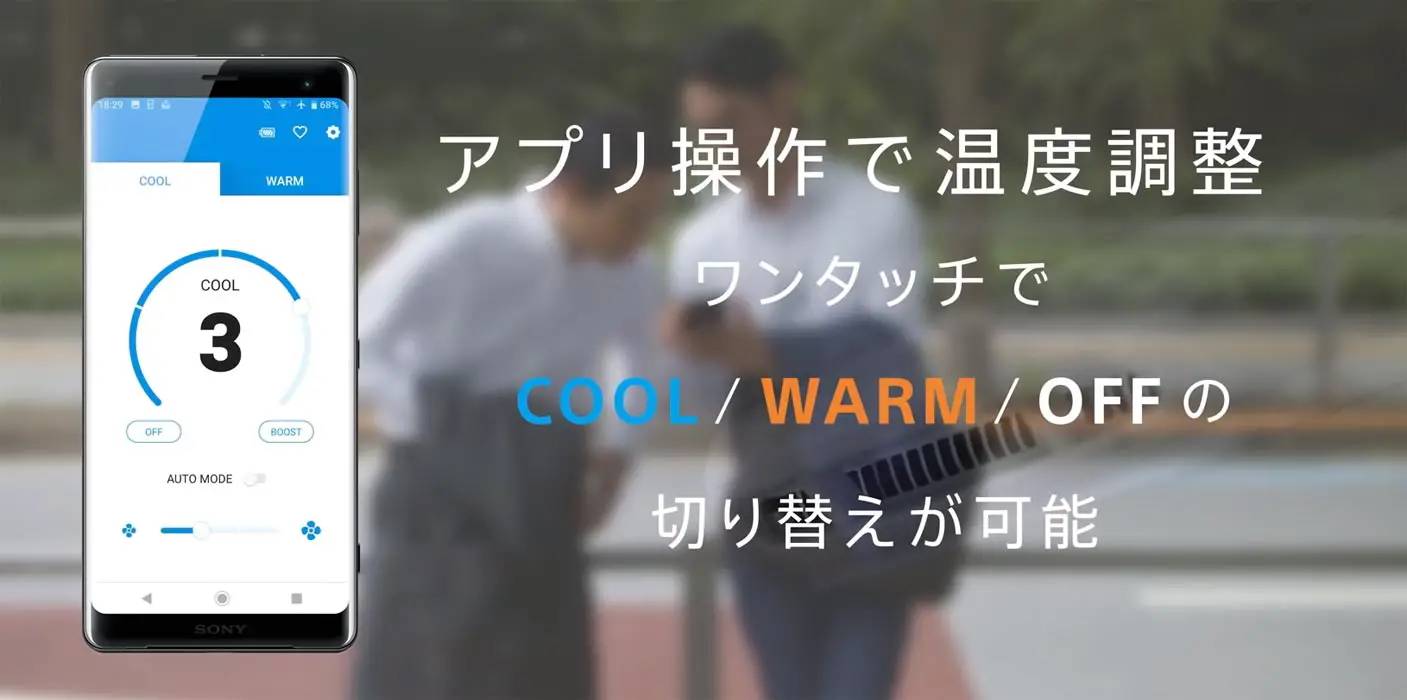 Manual mode
In manual mode, you can set cold or warm temperatures as per your need. There are four levels of setting available in both cold and warm settings. Once you adjust the levels, you can save it as "my mode" for frequent use without further configurations.
Auto mode
Here come the Sony unique motion-sensing technology and the role of multiple sensors installed in this device. The various sensors detect the body temperature and the temperature of the surrounding. Then these sensors adjust the device temperature according to your body movement. With the motion-sensing technology, it improves the temperature accordingly when you start walking. It gradually changes the warmth as you continue walking and your body warm-up.
Similarly, it adjusts the levels when you stand idle. It intelligently adjusts the standards according to your body temperatures automatically. Since it works with the mobile app, Sony Can bring more features and control using Software updates.
Quick launch
You can launch this mode by pressing the quick launch mode button on the device for two seconds. It will start your device according to your previous setting without using the controlling application from mobile.
Availability
Reon pocket is available exclusively in Japan only. It costs $122 for the device and $17 for the T-shirt. The app supports the English language. You don't have to use any translator app. So, when you have an idea of import the device, you can work well with the supporting language app.
Wrap up
When a gadget is invented to deal with people's daily struggles, It always hit in the industry. When Reon Pocket can do as mentioned, it will surely make huge sales in Japan. Sony is still famous for making break sales gadgets like Walkman, PlayStation like that. We can expect Reon Pocket will attract some users. Instead of making exclusive T-Shirts, if they go for some alternative that is compatible with all clothes, It will get more users. Reon Pocket works with the Bluetooth connection. Thus it won't face any significant Wi-Fi issues. Although Reon Pocket is exclusively available in Japan, it supports the English language if you plan to import it. Are you going to beat the heat this summer with this cool gadget? Do tell us in the comments below.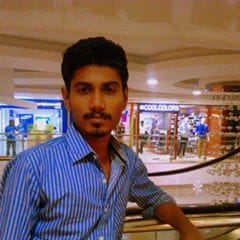 Selva Ganesh is a Chief Editor of this Blog. He is a Computer Engineer, An experienced Android Developer, Professional Blogger & addicted Web Developer. He runs Android Infotech which offers Problem Solving Articles around the globe.