Compare with previous mobile network technologies, 5G is complicated and expensive. To provide full 5G coverage, Mobile carriers have to invest a huge amount, and they can't provide all generations of bands with that huge investment in 5G. Also, The volume of 2G and 3G users is less. They have to invest more amount in those technologies than the profit. So, most US Mobile Carriers plan to shut down 2G and 3G in 2021, and they announced their official statement. But due to current situations, T-Mobile 3G Shutdown Delayed to 2022.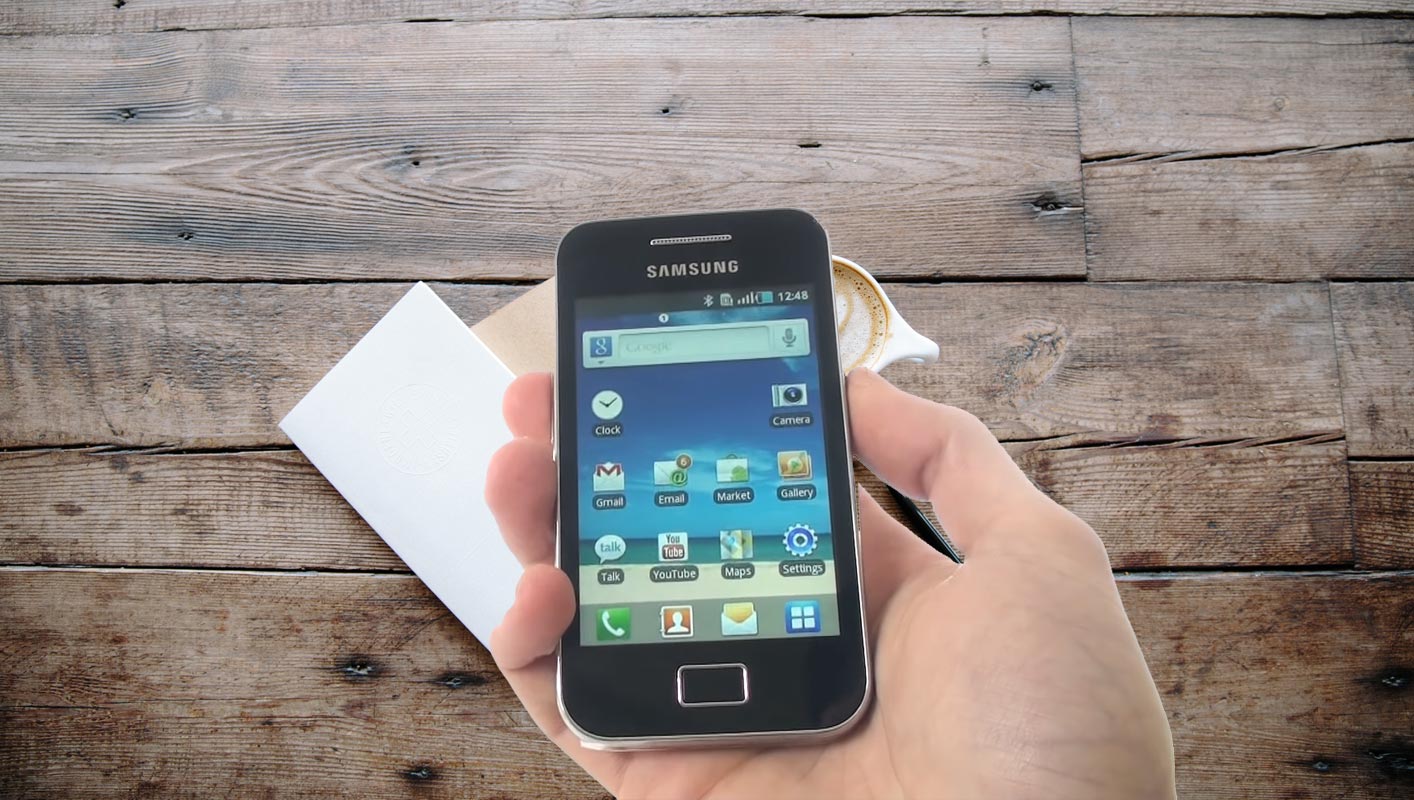 In the USA, 5G technology moves from Non-Stand Alone (NSA) to standalone (SA) architecture. For this change to implement, internet service providers have to update the equipment and infrastructure to propagate the internet's faster speed to their users. This scenario is expansive to manage old 2G and 3G technology with the faster 5G infrastructure.
In this context, T-Mobile has informed its customer through several letters starting from November 2020 about the shutdown of its 3G services that will take place on October 1, 2021.  The T-Mobile Report recently confirmed an update through a reliable source that this 3G shutdown has been delayed until April 2022. And the planned registration blocked on January 30 has already been delayed with no words until when.
Which services did T-Mobile plan to shut down 2G 3G services in 2022?
If you are a T-Mobile 2G or 3G subscriber, then you might have received letters from several months by T-Mobile regarding the shutdown intimation of its MTS and CDMA 3G services. Services that are planned to shut down and their respective schedules are given below: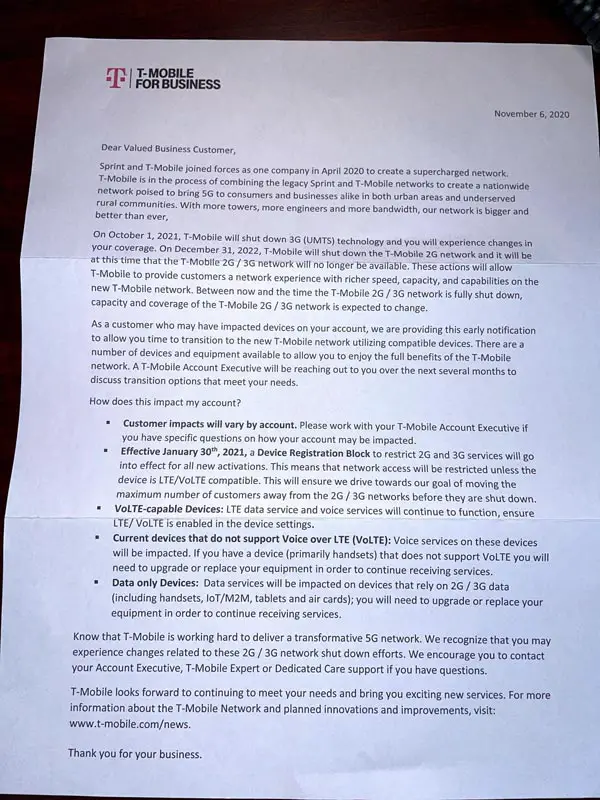 Starting from January 30, 2021, all those devices that support T-Mobile 2G or 3G network will not be entertained for new registration.
From October 1, 2021, the UMTS 3G network of T-Mobile is scheduled to shut down.
After January 1, 2022, the CDMA 3G network of T-Mobile/Sprint will be shut down.
From December 31, 2022, 2G services of T-Mobile will no longer be in action.
Did T-Mobile achieve any milestone set for a shutdown?
Surprisingly, the first two milestones, I.e., the restriction of VoLTE-only devices and the restriction of 2G/3G new registration, have been delayed without T-Mobile's intimation. According to The T-Mobile Report, the restriction of activation of new 2G/3G devices has been postponed for an indefinite time. The UMTS 3G shut down was also delayed about six months and will take effect on April 2022.
Why T-Mobile extend the 3G shutdown to 2022?
AT&T closed down its 2G services in 2017, and at that time, T-Mobile took enormous benefit by accommodating those 2G subscribers. Those subscribers mainly were the low data users like the wending machine stock. Now those slow data users have become a liability for T-Mobile, and T-Mobile has to accommodate them. However, with the increasing demand for 5G technology, those slow data subscribers have not upgraded, and T-Mobile extends this shut down to accommodate those users.
Wrap Up
It is a universal truth that human needs always drive modern industries. You have seen it in all fields of life, especially in the telecommunication industry. The lust for high-tech mobiles put the OEMs in the race to develop new devices. And the temptation of no-delay put the internet service providers on an endless path, starting from conventional dial-up internet connection to 5G ultra-wideband high speed ever internet.
Over time, old technologies are becoming obsolete, and 2G and 3G are from those. The old 2G and 3G were running on equipment that cannot support the most demanding high-speed 5G. So, internet service providers have to truncate the old technologies to pave the path for new ones. That is what T-Mobile is doing with 2G/3G. Due to certain obligations, it has suspended the shutdown of 3G till next year. But if you are still using any 2G/3G device, better you go for a new one. You can get free 4G replacement mobiles for your 3G and 2G phones. T-Mobile has various promotions for such subscribers. Do tell us in the comments about the replacement plan of your 2G/3G device.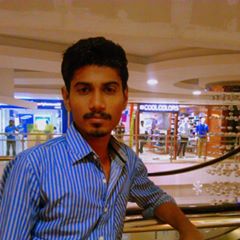 Selva Ganesh is the Chief Editor of this Blog. He is a Computer Science Engineer, An experienced Android Developer, Professional Blogger with 8+ years in the field. He completed courses about Google News Initiative. He runs Android Infotech which offers Problem Solving Articles around the globe.