Airtel is the first mobile operator introducing Wi-Fi Calling in India. You may already know about the VoLTE calls, which is working over the LTE connections. In Jio Mobile Operator, It is a must one. Without the VoLTE supporting mobiles, you can't use that SIM in mobiles. All these technologies came to improve the quality of calls. After the entry of the Jio operator in India, There are a lot of plans with offers and Technology Improvements are happened. Other Networks changed their service and began to bring a lot of features to the user. Both VoLTE and Wi-Fi Calling is must need enhanced features. We will see what it is and How to use it in your Mobile. Unlike VoLTE, Wi-Fi Calling is only available in a limited number of mobiles.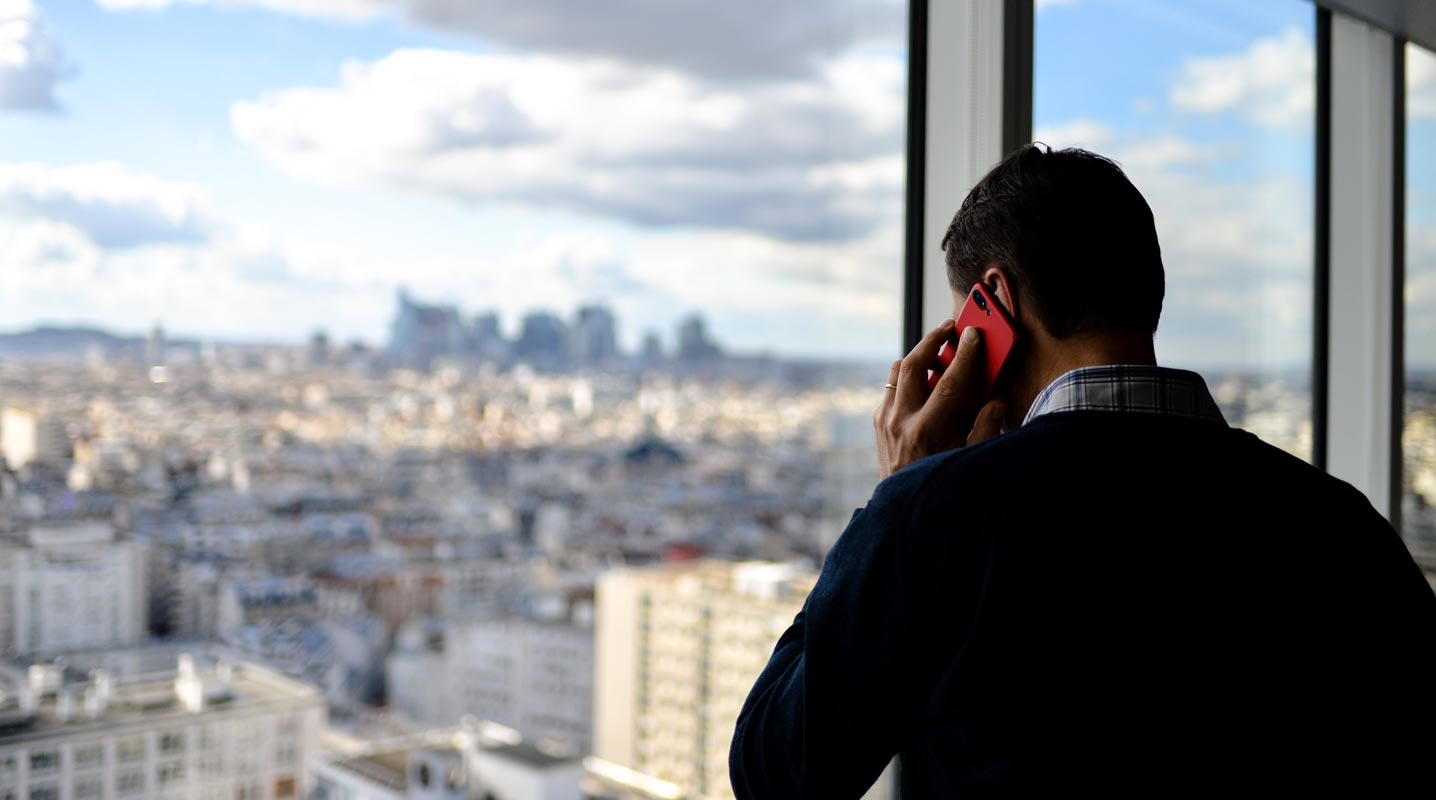 What is Wi-Fi Calling?
With the help of Wi-Fi Calling, You don't need your mobile operator Signal to make calls. What? It is a little bit confusing, Right?. Your mobile will make calls over the mobile signal when it has strong Tower. When It can't connect to the Operator, But, Your mobile has a Wi-Fi signal, It will utilize the Wi-Fi Signal to make calls and texts.
How Does It work?
We can understand this feature using a scenario. Your house always receives a weak Mobile signal because it is wireless. Or Your Primary mobile has weak signals in the area. But, On the other hand, you have a robustwired Broadband connection Or Secondary mobile with a strong mobile signal. You can use your Broadband Wi-Fi or a mobile hotspot to make the calls. There will be no additional charge to use this add-on feature. You need only Wi-Fi calling featured cellular and Wi-Fi connection. That's All.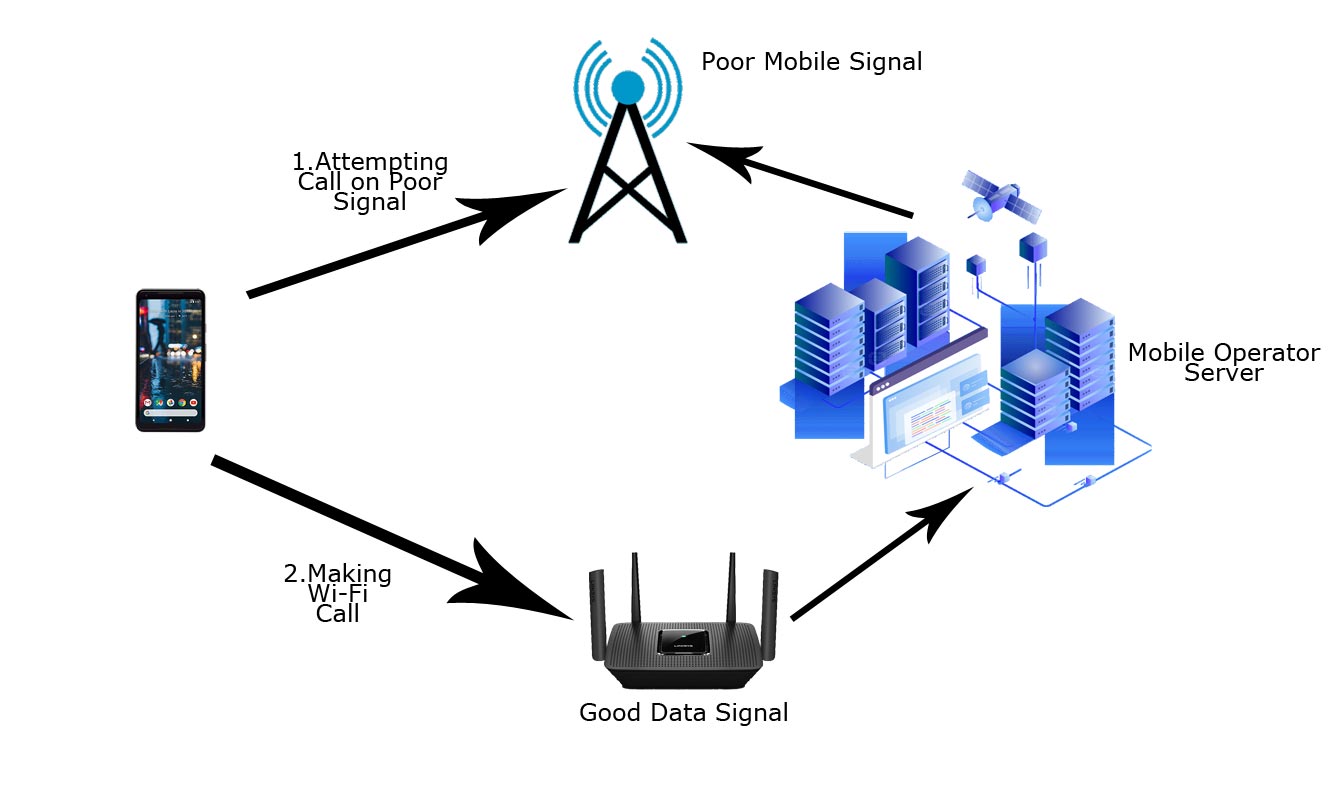 From the above work chart flow, you can better understand the concept. First, your mobile will try the regular, Voice call. When it fails due to inadequate network coverage, It will utilize the Wi-Fi calling feature, If your mobile has a Good Wi-Fi connection and with the help of some server-side works. You can Efficiently make the call. You may wonder what the difference between the Whatsapp Calls and this new Wi-Fi calling is. Both Sender and Receiver need the Whatsapp app in both mobiles to get the calls. But, Here, you making usual calls without any app using Data connection.
VoLTE vs. Wi-Fi Calling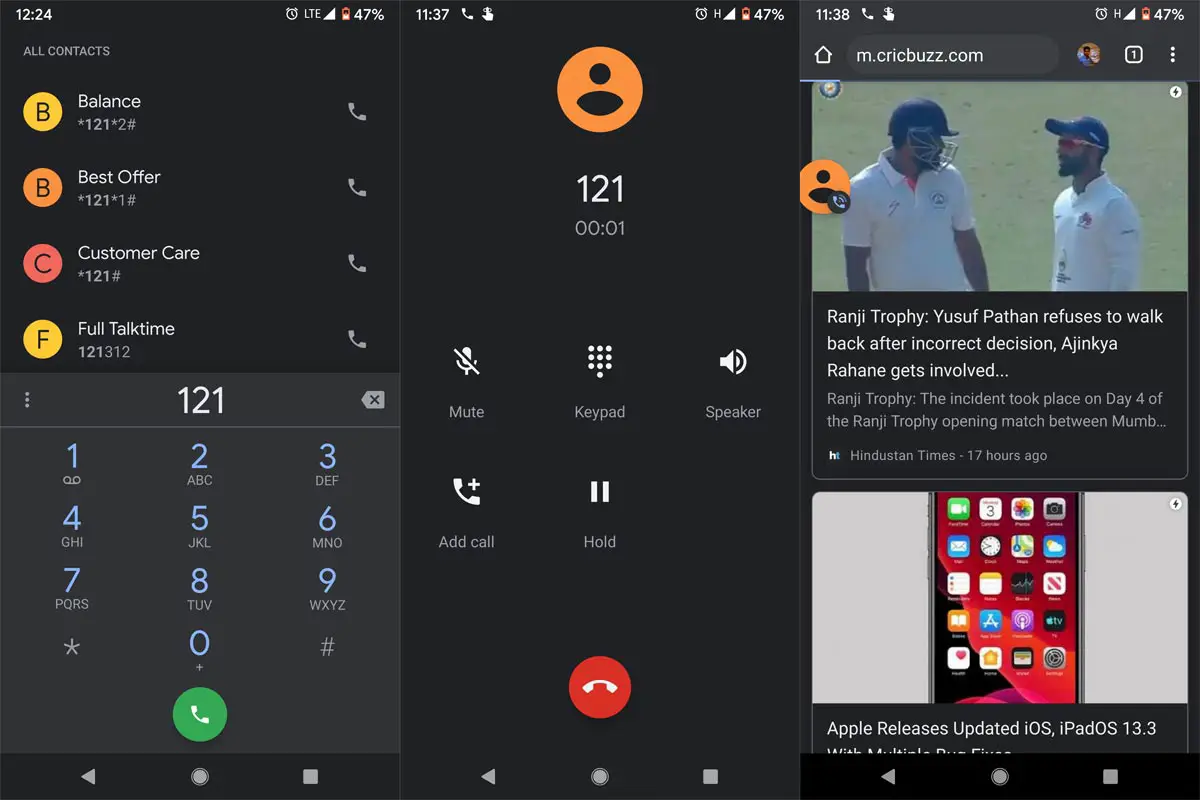 VoLTE is Voice over LTE connection. It will help you to make High Definition calls and Prevent Data connection drop when making calls. If you didn't have VoLTE, you can't connect to the internet when making calls. As you notice in that mobile, There is no VoLTE feature. So, When making calls, The Signal changed to 3G, and even worst, We can't connect to the Internet. When we have VoLTE, It won't happen. We can easily use the data connection.
Wi-Fi Calling is making usual calls without any third-party apps that should be present in both the sender and receiver. It will be like a regular call over the data connection.
Airtel Supporting Devices
In the Warm Start, Not all mobiles on this list. The Wi-Fi calling feature is purely mobile manufacturer dependent. Mobile Network Operators can't do anything in your mobile updates. If your mobile supports this feature, you can use it.
Apple
iPhone 11, 11 Pro, 11 Pro Max
Samsung
OnePlus
OnePlus 7, 7 Pro, 7T and 7T Pro
Xiaomi
How to Enable Wi-Fi Calling?
The settings may vary depending on the mobile. But, I will give you general instructions. IF you can't find the feature, you should update your mobile to the latest software version.
Android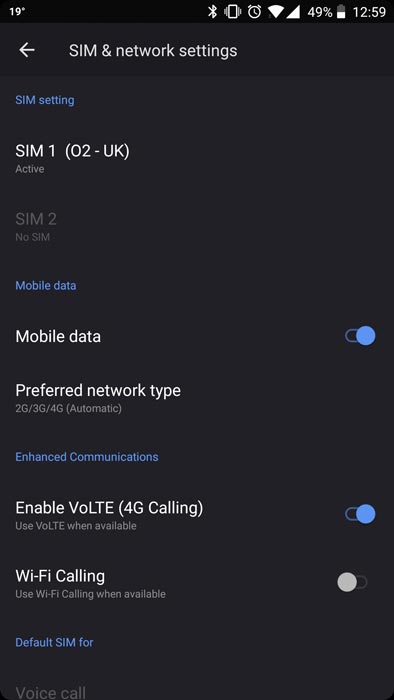 Like VoLTE call enable, you can find this feature in your Mobile Network Settings. Go to Settings> Mobile Networks> Wi-Fi Calling
iPhone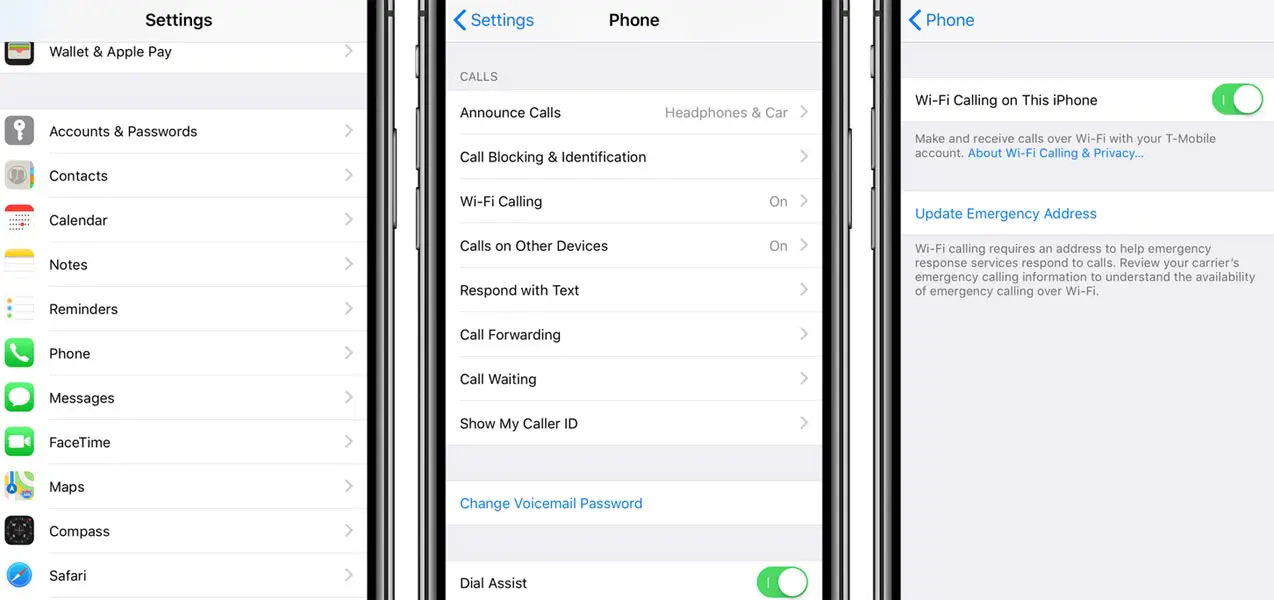 To enable this feature on your iPhone. Go to Settings> Phone> Wi-Fi Calling on this phone.
FAQ
Does this feature need an additional Plan to purchase?
No. You don't have to purchase any additional plan. The Cost will be based on your current plan.
Does the Wi-Fi call needs any third-party app to be installed in Both Sender and Receiver?
No. You can make calls from your phone app to the receiver. Both of them don't have to install any app.
Can I use Both VoLTE and Wi-Fi Calling?
Yes. Airtel advised enabling both for a seamless experience.
Will, I charged for making Calls using Data?
Yes. Unlike Whatsapp calls, You will be charged as per your Mobile Plan by your Operator. For example, You are using Wi-Fi calling; you made the call of worth INR 100; this will be the same for regular and W-Fi calls. If you are in the 1 Month or 3 Month Unlimted Plan, You already paid for the Unlimted calls, So, Your data only will be consumed. There are no additional charges for making calls.
How Much will data Wi-Fi calling consume?
If you have an active Wi-Fi connection and Make HD Call, then your mobile will consume below 1 MB/Minute. Kt is only for the call purpose. If your mobile consumes background data, the consumption may vary.
Can I Make calls to non- Wi-Fi calling Customers?
Yes. Only You need Wi-Fi calling. You can make calls to any 2G/3G/4G Customers. It is non depend on any phone. You can make calls to Android, Feature, and iPhone.
How to I Know I am using Regular call?
If you use regular calls, There will be no unique symbol in the notification var in your mobile. IF you sue Wi-Fi calling, there will be a different symbol to alert you are using Wi-Fi calling.
Wrap Up
Compare with other Countries, Indian Mobile Network Plans are price worthy. But, the technologies used are way too old, Until the recent changes. Mobile operators are introducing a lot of enhanced features like VoLTE and Wi-Fi calling. It is an excellent move from them. Instead of adding useless non-worthy features. If they added these International worthy features, It would retain a lot of users. Because our necessary task in mobile is to make calls. We are buying a mobile for this primary purpose. When we can't do this, there is no use to using those mobile operators. Even if they announced a lot of offers.
Indian Mobile Operators are moving fast than usual; We can Expect Warm 5G technology to start before the end of 2020 in some cities. Xiaomi also announced 5G mobiles under $300. So, the 5G will not become Unpickable fruit in the tree. If you already used Wi-Fi calling, What are your thoughts about this? Is it useful? Comment below.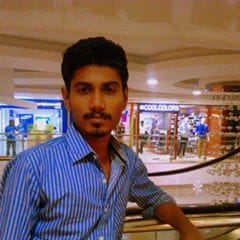 Selva Ganesh is a Chief Editor of this Blog. He is a Computer Engineer, An experienced Android Developer, Professional Blogger & addicted Web Developer. He runs Android Infotech which offers Problem Solving Articles around the globe.