WhatsApp, a prevalent messaging platform, has faced consistent critique due to its constraints on sharing high-quality images. Yet, a revolutionary shift is in progress. The revelation of WhatsApp's upcoming feature, facilitating the sharing of high-resolution photos, signifies a remarkable advancement in augmenting user satisfaction and image-sharing functionalities. This announcement underscores the platform's commitment to progress and innovation, addressing a long-standing limitation. By introducing this transformative capability, WhatsApp acknowledges the significance of high-quality visuals in modern communication, aligning itself with user expectations and industry trends. This decisive move elevates the overall image-sharing experience, redefining how users interact and connect through the platform's dynamic interface.
Official Announcement
Meta CEO Mark Zuckerberg recently unveiled this groundbreaking update. He officially declared that WhatsApp's new feature for sharing high-resolution images is set to be rolled out globally over the next few weeks. This eagerly awaited enhancement can potentially revolutionize how users exchange photos.
HD Photos and Videos
The forthcoming feature is not limited to high-resolution photos alone. WhatsApp also confirmed its plans to introduce the ability to share high-definition videos soon. This dual enhancement will empower users to share photos and videos with superior visual clarity.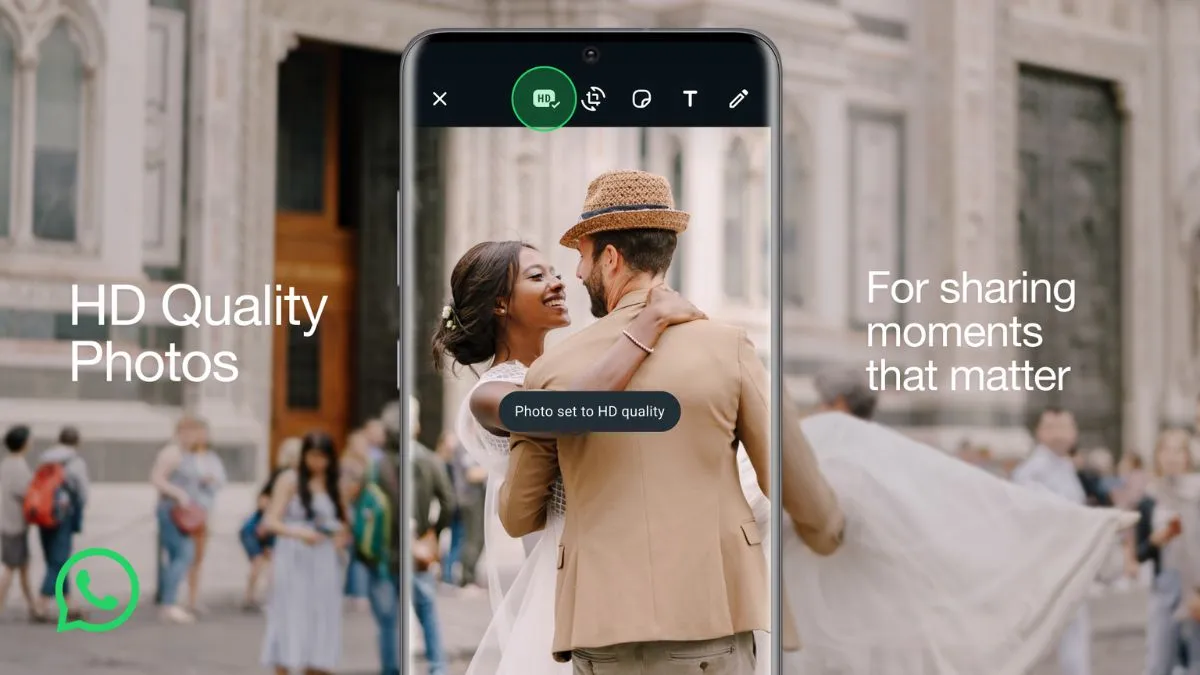 User Interface Changes
With this new feature, users will notice an 'HD' option prominently displayed when they attempt to share images. By selecting this option, users can elevate the quality of their shared photos to high-definition levels. This intuitive interface alteration ensures that users have complete control over the quality of their shared content.
Connectivity Options
WhatsApp's consideration for varying internet connectivity scenarios is evident in this update. Users can save images in high-definition quality even when their internet connection is less than optimal. Additionally, the introduction of an HD watermark adds a touch of authenticity to shared images.
Beta Testing
Before its official release, the feature underwent thorough testing by beta users on Android and iOS platforms. The feedback from these testers has been overwhelmingly positive, confirming the viability and potential of this upgrade.
Past Limitations
Historically, WhatsApp users faced challenges when attempting to share high-quality images. While some resorted to sending photos as documents, this workaround was far from ideal. The platform's compression algorithms inevitably resulted in reduced image quality.
Ease of Use
With the impending rollout of this feature, users will no longer need to resort to convoluted workarounds. Sharing high-resolution images on WhatsApp is about to become a straightforward and streamlined process, eliminating the frustrations users previously experienced.
Mark Zuckerberg's Announcement
The anticipation surrounding this feature was palpable, and Meta CEO Mark Zuckerberg took note. In an Instagram post shared via WABetaInfo, he confirmed the global launch of the high-resolution image-sharing quality, acknowledging users' excitement worldwide.
How to Send HD Images on WhatsApp?
Sending high-resolution images is effortless. Users can toggle the 'HD' option located within the image editing tool of WhatsApp. The recipient can distinguish HD images by an HD icon in the lower left corner of the image preview.
want to see life in HD? ✨ now the choice to send HD photos in chat is up to you. pic.twitter.com/z0gE7tIAuo

— WhatsApp (@WhatsApp) August 17, 2023
Compression and Encryption
Although details about potential compression with the HD feature remain unconfirmed, WhatsApp reassures users that images shared in HD quality remain end-to-end encrypted. This dual commitment to quality and security ensures a seamless experience for users.
User Experience
The introduction of high-resolution image sharing is poised to elevate the overall user experience on WhatsApp. Visual content will be more impactful and engaging, fostering deeper connections between users and their shared memories.
Updating the App
To embrace this transformative change, users must update their WhatsApp application to the latest version available on the Google Play Store. This step guarantees access to the new feature and its benefits.
FAQs
Can I choose the default quality for image sharing?
WhatsApp will retain SD quality as the default, but you can opt for HD when sharing.
Will the HD feature apply to videos as well?
Yes, WhatsApp plans to introduce high-definition video sharing soon.
Are the HD images end-to-end encrypted?
Yes, WhatsApp maintains its encryption standards for HD images, ensuring privacy.
How do I switch to HD quality while sharing images?
Look for the 'HD' option within the image editing tool to enable high-resolution sharing.
Is the feature available for both Android and iOS users?
Yes, beta testers on both platforms have already enjoyed this feature, which will be available globally soon.
Wrap Up
The evolution of WhatsApp's image-sharing capabilities has reached a critical turning point with the long-awaited introduction of high-resolution image-sharing. This pivotal development signifies a transformative shift in how users engage with and disseminate visual content. From grappling with past constraints to embracing this imminent enhancement, WhatsApp is poised to revolutionize the landscape of image sharing and consumption.
The seamless integration of this user-friendly feature and the unwavering dedication to maintaining optimal image quality reaffirms WhatsApp's stronghold as a premier messaging platform. With this innovative stride, WhatsApp addresses historical limitations and positions itself at the forefront of digital communication, enabling users to forge deeper connections through vibrant and immersive visual experiences.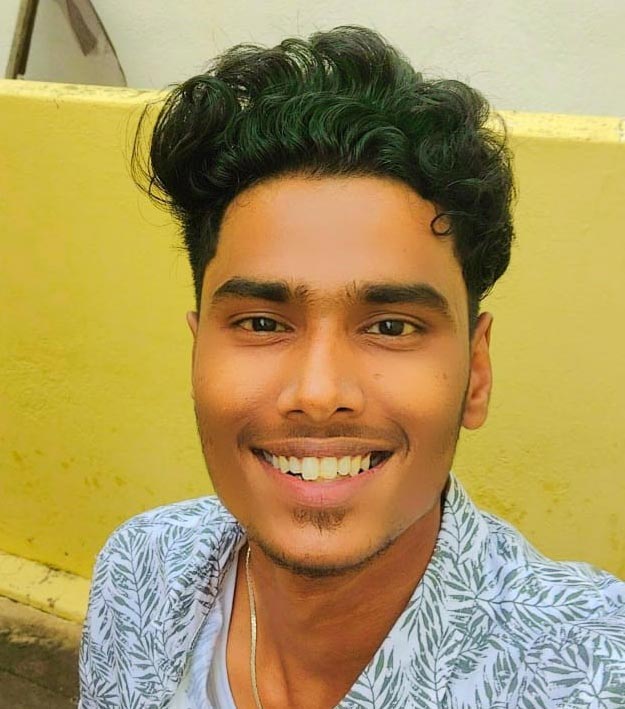 Arun Karthick is a highly skilled and versatile individual with a computer science background. He completed his undergraduate degree in this field and has since worked as an Android developer. Arun is known for his expertise in break dance and is highly regarded in this field. In addition to his dancing abilities, Arun is also a mobile hardware-level technician, making him well-rounded. He is known for his intelligence and is considered an intelligent individual in his professional and personal life.