YouTube Music has boldly reshaped music discovery by introducing the "Samples" tab, a game-changing feature designed to transform how users unearth fresh artists and tracks. Taking cues from the viral phenomenon of TikTok, this innovation harnesses the captivating power of short-form video content to elevate the music exploration experience. Within the Samples tab, a carefully curated assortment of concise snippets from trending tracks is offered, meticulously tailored to harmonize with individual user listening habits. This strategic integration taps into the appeal of bite-sized videos and orchestrates a seamless synergy between user preferences and trending music. By infusing technology with artistry, YouTube Music is set to redefine the art of discovering music in an era where innovation knows no bounds.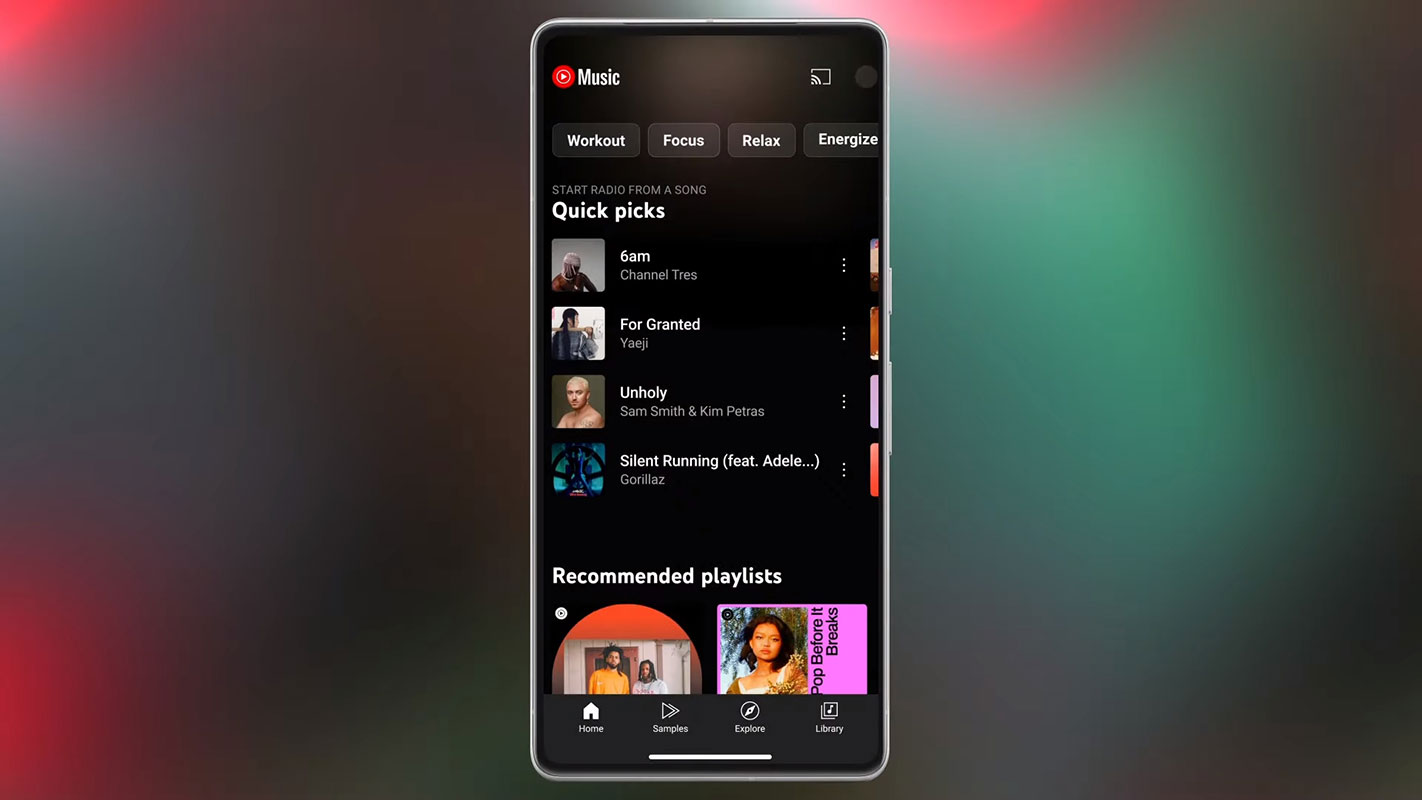 YouTube Music Samples Tab
At the core of this groundbreaking feature lies the utilization of short-form video as a powerful tool for music discovery. The Samples tab offers users a dynamic feed of concise video clips, providing a tantalizing glimpse into the latest trending songs. This approach taps into the inherently engaging nature of short videos, capturing users' attention and sparking their curiosity about new artists and tracks.
Unleashing the YouTube Music Catalog
The Samples tab draws upon YouTube Music's vast repository of music videos, offering a personalized exploration of its extensive library. This ensures a continuous stream of fresh content for users, encompassing everything from the latest releases by emerging artists to hidden gems from established musical legends. Each immersive clip provides users with insights into the artist's identity, the accompanying music video, and the overall essence of the song.
Seamless Navigation and Exploration
Unlike traditional methods of music discovery, which often involve scouring multiple platforms and channels, Samples streamline the process. Users can effortlessly swipe vertically through a curated collection of the latest tracks within their preferred music genre or niche. This intuitive navigation empowers users to uncover new favorites without extensive searching.
A Tailored Approach to Music Exploration
The Samples feature veers away from the ubiquitous TikTok trend-centric approach to discovery. Instead, it places music at the forefront, enabling users to immerse themselves in the sonic experience. Users engaging with a track can seamlessly collect, share, or watch its video in the streaming interface—enhancing music interaction.
Harnessing the Power of Social Platforms
The samples tab's TikTok-like resemblance gains strategic importance amid social platforms' influence on contemporary music discovery and engagement. YouTube Music's adoption of the TikTok format suits social media-driven music discovery, feeling organic and fitting as users seek new tunes. It blends short videos and music, bridging entertainment and discovery, offering a seamless experience that merges both worlds.
YouTube Music's Evolution
While YouTube already boasts a similar feature known as "Shorts," its integration into YouTube Music marks a pivotal step forward. YouTube Music's Samples tab caters to niche music enthusiasts, providing seamless exploration tailored to distinct preferences and tastes. This strategic move has the potential to resonate deeply with music lovers and redefine how they engage with the platform.
FAQs
Is the Samples tab available to all users of YouTube Music? 
Yes, the Samples tab is accessible to all users of YouTube Music, providing an exciting new way to discover music.
Can I save the tracks I find through the Samples tab? 
You can add the tracks you discover to your collection, allowing you to revisit and enjoy them whenever you like.
Does the Samples tab only feature trending tracks, or can I also find lesser-known artists? 
The Samples tab offers trending tracks and hidden gems from various artists, ensuring a diverse and engaging music discovery experience.
Can I share the music snippets with my friends? 
The samples tab enables sharing music snippets with friends, introducing them to enjoyable new tunes through effortless sharing.
How frequently is the content in the Samples tab updated? 
The samples tab offers updated, fresh music snippets, ensuring users a constant flow of exciting discoveries and new sounds.
Wrap Up
The launch of YouTube Music's Samples tab has heralded the dawn of a new era in music discovery. Innovative addition reshapes music engagement, blending short-form video allure with personalized listening, signifying a profound user shift. Users explore vibrant tracks and emerging artists via the Samples tab—an unmatched gateway to an unparalleled musical journey.
YouTube Music blends music and social media, revolutionizing how individuals explore and connect with new musical experiences. The samples tab merges tech and creativity, reshaping music discovery dynamics in the digital-social landscape and leaving a significant mark on exploration evolution.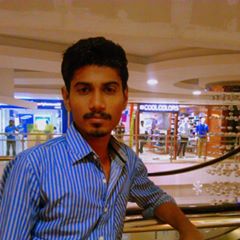 Selva Ganesh is the Chief Editor of this Blog. He is a Computer Science Engineer, An experienced Android Developer, Professional Blogger with 8+ years in the field. He completed courses about Google News Initiative. He runs Android Infotech which offers Problem Solving Articles around the globe.