Android 10 launched with a whole lot of exciting features. Among the wealth of new features, you'll experience with Android 10 is the "Live Caption" feature. Captions are there to help to understand better or find it difficult to hear sounds. With the help of captions, anyone can watch videos without listening to sounds from the video. This Android feature has proved to be an essential feature that most Android users would love to use. Unlike Video subtitles, It can work on any app. It can make a caption on your mobile video players that playing offline videos. It can work with your Google photos saved videos. This feature initially limited only to Pixel 4 phones that are running Android 10. But, With the help of rooting, We can bring this feature to other Android 10 mobiles.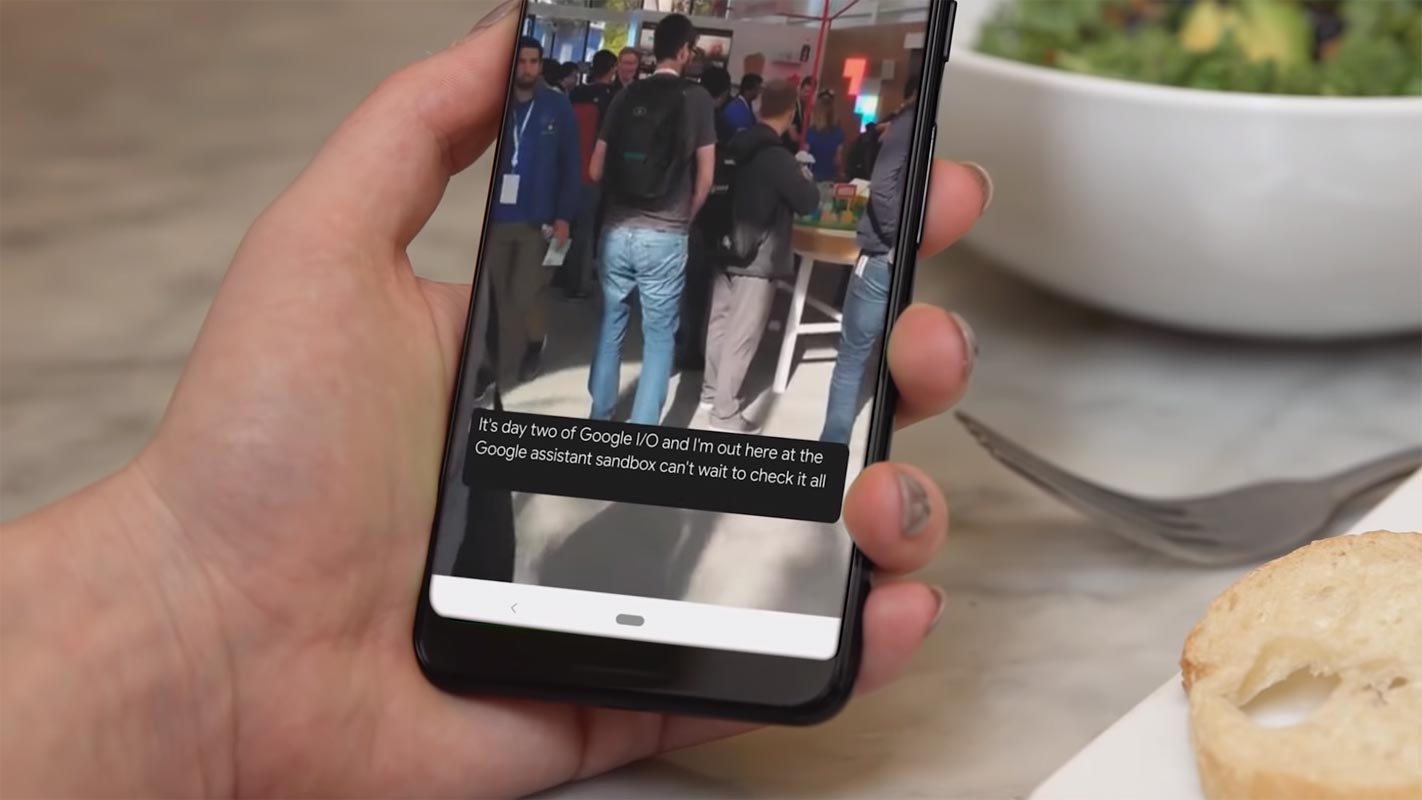 How Live Caption Works?
Live Caption utilizes ML algorithms to automatically generate captions for the videos you play on your device. Unlike most other similar technologies, Live Caption does not require internet connectivity to function. Plus, it does not send your data to servers; everything is done and saved on your device.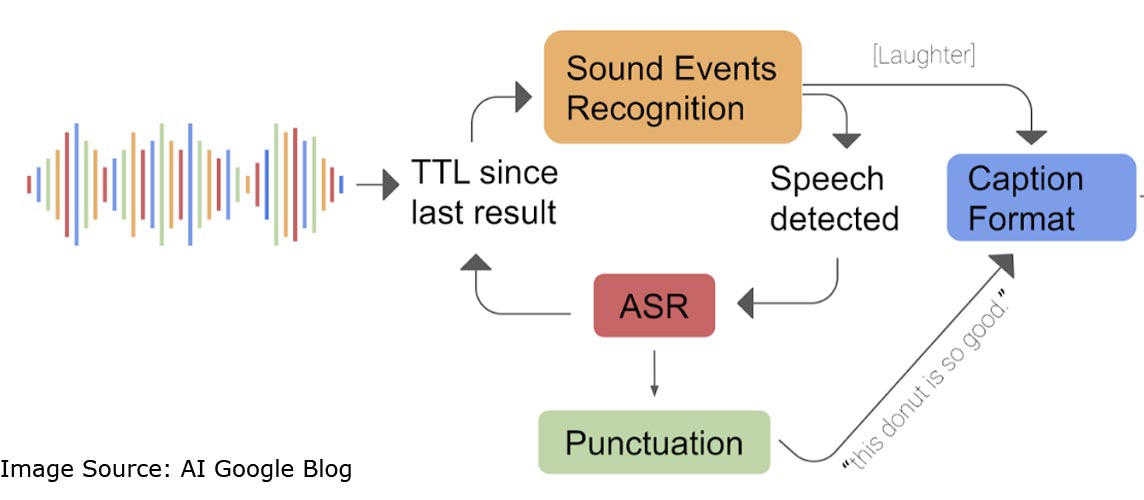 Live Caption algorithm separates the ordinary sound and the speech so that you can fully understand the environment of the video. Only voice will be transmitted as the letters. Sounds will be recognized, and matching data will tell us the common name like Laugh, Clap, Door Opens, and Close like that.
A lot of Android 10 users wish for the Live Caption feature to be activated on their devices, but the functionality is only limited to Pixel 4 smartphones at the moment. Nevertheless, some tech guys have discovered a way to enable Live Caption on any Android mobile device running on Android 10 OS.
While the discovery has been proven to be effective, you must have to root your Android device to be able to access this feature, If you didn't have pixel phones. Also, it is essential to remind you about rooting your Android smartphone. Firstly, rooting voids your device warranty, and if your device is not rooted correctly, you're liable to experience many anomalies when using the device afterward.
More so, if you're using Google Pixel 3 series, the feature (Live Caption) is expected to roll out on all Pixel 3 and 3a devices before the year runs out. Thus, it's more advisable that you wait for the official release than rooting your device now. But, if you've already rooted your device, read the steps below.
Steps to activate Android 10 Caption feature on all Android 10 mobiles
We should thank Mishaal Rahman– XDA Author and Developer, who always provide a lot of useful techniques to reach its limit. Without the hard work of him, this method is not possible.
Things to check out for;
It only works with the Android 10 version.
You need a Rooted mobile with Magisk. TWRP is not essential. You can install the Magisk module to do this.
Install Latest Magisk Manager.
Make sure your device battery is charged above 50%
Backup your current files and data (precaution).
For Pixel Phones
Go to your device Settings >>> Apps >>> Show System Apps
Check to see if this app is installed "Device Personalization Services." This is a system app installed by default on all Google Pixel smartphones and some custom ROMs.
If "Device Personalization Services" is installed on your smartphone, update the app to its latest version.
If you didn't find the app, Download Device Personalization Services.apk, this latest version of Device Personalization Services was extracted from Google Pixel 4, and it has the code for the Live Caption feature. Older versions of this app don't include the Caption feature code.
However, if your device doesn't have the Device Personalization Services installed by default, don't try to install the latest version of that app; Move to other phones section.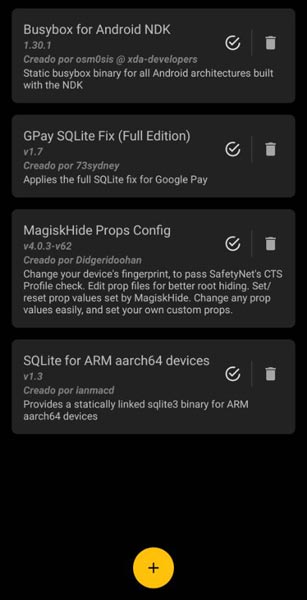 After the installation of the app, Install Latest Magisk Manager. Then, launch Magisk Manager and install "SQLite for ARM aarch64 devices" Module from the Downloads section. Reboot your mobile.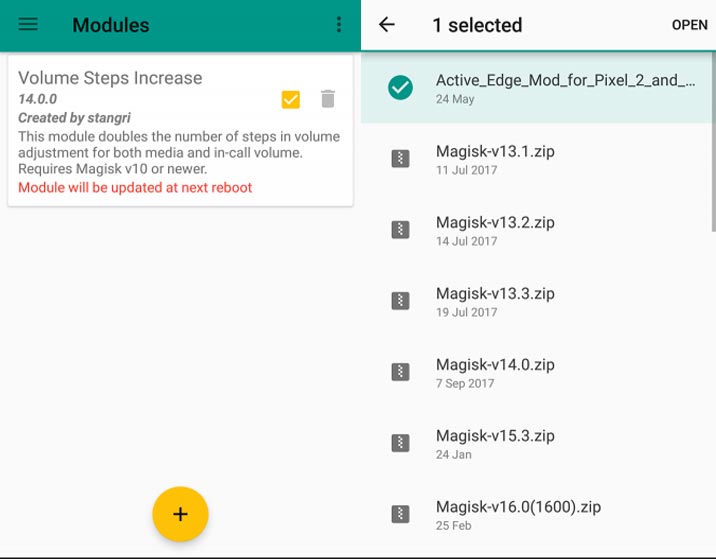 Note: The file shared here, including the Device Personalization Services app, are all system files and cannot be installed, usually like an ordinary app. You should not update the Device Personalization Services app using Play Store because It will replace the app with your mobile compatible version. You can disable the auto-update in the Play Store.
For Other Phones
Download Magisk Manager and installed on your rooted Android 10 device. Then, launch Magisk Manager and install "SQLite for ARM aarch64 devices" Module from the Downloads section.
Reboot your Android phone.
After everything, reboot your device.
Activate Live Caption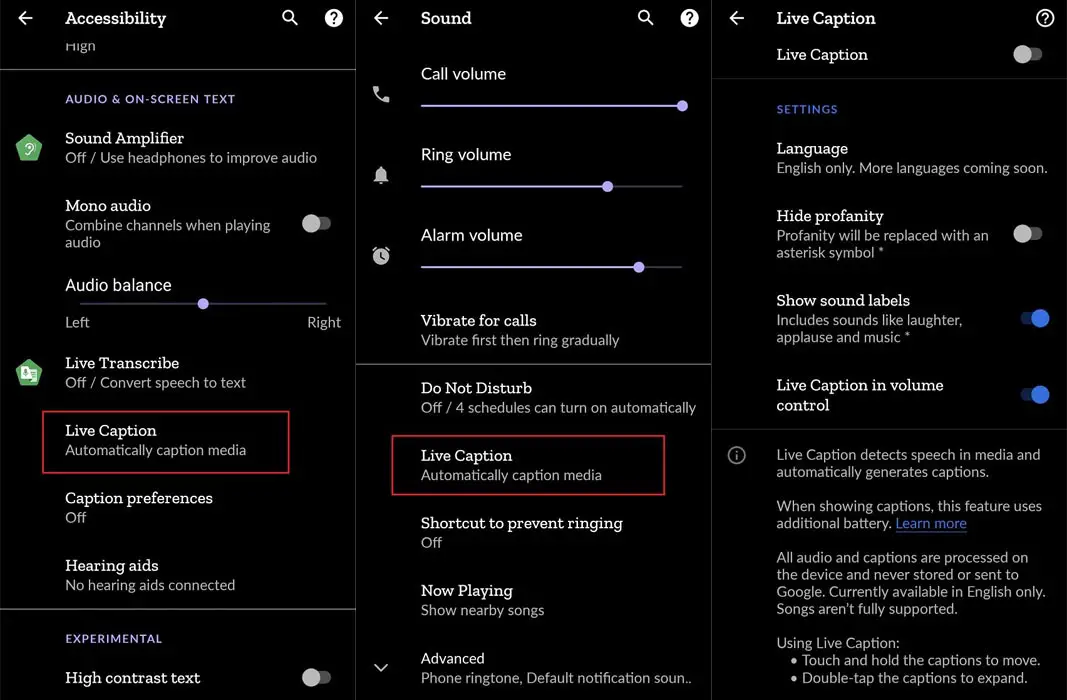 Go to Settings >>> Sound or Settings >>> Accessibility >>> activate Live Caption setting.
Wrap Up
Google always provides a lot of features. But, When it comes to Pixel related, It is still exclusive or restricted. The same happens with Soli. With the help of root, you can use Soli without restrictions. Most of the android devices are stuck with Pie 9.0. Android 10 is slowly rolling out to other mobiles by their manufacturer. Some features are a gimmick. They are not that useful for real users. But, this Live Caption will be very useful to all of us. We don't have to use subtitle files for videos. It will also help hearing-impaired people. That is an essential helpful feature. Our inventions should always push humanity to one step further. When you face any issues during these steps, comment below.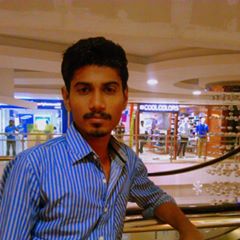 Selva Ganesh is the Chief Editor of this Blog. He is a Computer Science Engineer, An experienced Android Developer, Professional Blogger with 8+ years in the field. He completed courses about Google News Initiative. He runs Android Infotech which offers Problem Solving Articles around the globe.