Technologies evolved. But people don't want to remove all their loving things. They used technology to make alternative best things. Nowadays, listening to FM radio slowly decrease. But People always love to hear what they like. When you are driving, You can't watch a video. We can listen to audio or songs. When you feel the songs are boring, Then Podcasts can help you to spend your time. , Podcasts are already recorded audio files that can stream on your audio devices. Podcasts are becoming a trend, and leading audio-related companies like Spotify are focusing more on this area. To compete with Spotify, Amazon is going to acquire Wondery Podcast Network.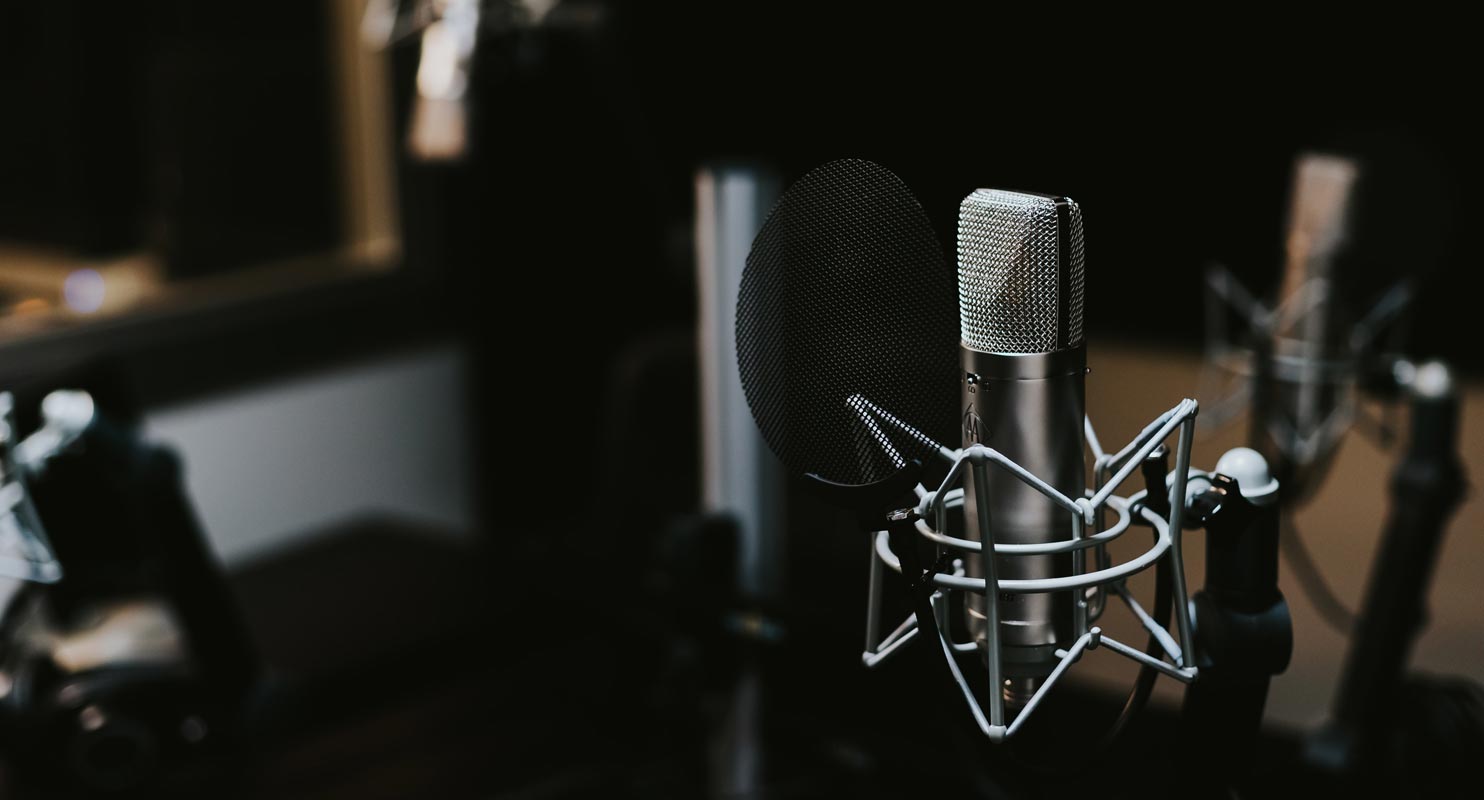 Recently, Amazon announced that Wondery, a four-year-old Podcast producer, has signed an agreement to join the Amazon Music group. However, Amazon didn't disclose the terms of this agreement under which the Wondery team will join Amazon. But earlier this month, the Wall Street Journal reported that Amazon is buying the Wondery with a deal worth more than $300 million.
Who is Wondery Podcast Network?
Hernan Lopez, the former CEO of FOX International Channels, owning famous 21st Century Fox, founded this Los Angeles based Wondery in 2016. Wondery aimed to entertain and educate the music listener with scripted and unscripted Podcast entertainment.
Wondery's Original Shows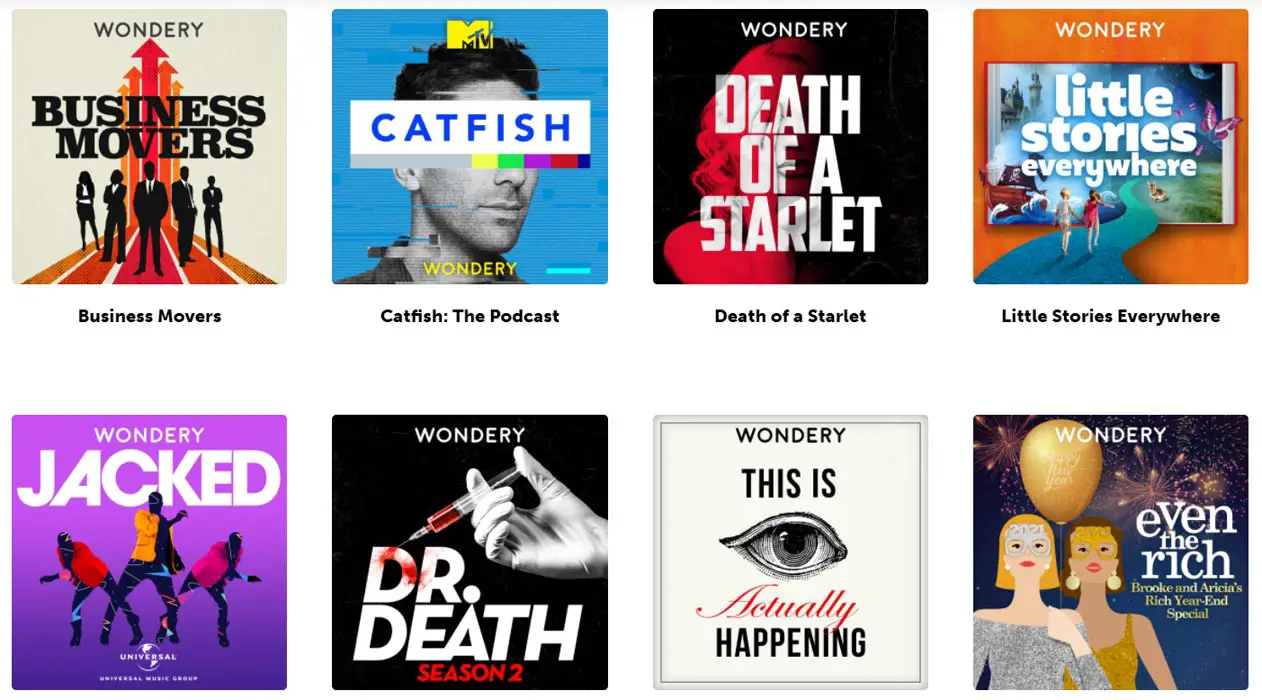 Wondery evolved the podcasting medium into a genuinely new entertainment medium and amusing its users with a collection of many shows for the last four years. The most famous shows of Wondery includes American History Tellers, Bad Batch, Business Wars, Dr. Death, Imagined Life, Tiger King, The Daily Smile, The Shrink Next Door, and Tides of History.
Wondery's Financial Status
According to the Wall Street Journal, in June 2019, the Wondery valued at $100 million, and the company tracks an anticipated $40 million in revenue this year. 75% of the company revenue is generated by advertising, and the rest comes from licensing to TV and subscription services like Audible and Stitcher premium. Wondery owns a premium subscription that started this summer.
The Wondery has big names as its investors, including Greycroft, BDMI, Water Tower Ventures, Advancit Capital, Powerhouse Ventures and Waverley Capital, Lerer Hippeau, the VC firm formed by Edgar Bronfman Jr. and Luminari Capital's Daniel Leff.
Amazon acquires Wondery Podcast Network Deal

Since Podcasts are becoming a new popular platform, Spotify is already rolling out more Podcasts features. Not only Amazon, Apple, and Sony also discussing the possible purchase of Wondery. Still, Amazon was a step ahead of all buyers, and it has now signed an agreement with Wondery for acquisition. However, Amazon discloses the deal amount or the terms under which the acquisition will be held. But according to Bloomberg and Wall Street Journal, the deal worth more than $300 million.
The deal is yet not closed, and final dialogues are in progress. Hernan Lopez, the CEO of Wondery, will step down when the deal closes, and COO Jen Sargent will take over the CEO responsibilities. According to Amazon, nothing will change with this deal, and the Wondery Podcasts will be available to listeners from various service providers.
Why is Amazon Buying Wondery?
Podcasting has become a trendy media entertainment in recent years. That is why Audio Streaming Services and Media Groups are spending huge amounts on podcasting. Recently Spotify spent a huge amount to acquire podcast network Gimlet, SiriusXM acquired Stitcher and The New York Times acquired Serial Productions. Podcast channels are slowly growing. Like YouTube Channels, Based on the user's wish, category-oriented Podcasts like Tech and other categories are available.
Amazon is a little late in podcasting and started it this September. And now it is Amazon's strategy to monetize the Podcast gold. For this, Amazon Music launched millions of free Podcasts and announced shows from DJ Khaled, Becky G, Will Smith, and Dan Patrick. And till now, Amazon has added about 100,000 Podcast shows with 5 million episodes. The acquisition of Wondery is a part of Amazon's monetizing strategy.
Wrap Up
Even if there are free Podcasts, services like Google Podcast, Premium contents, and celebrity speeches are only available in paid services. Spotify always rolling out new important features like Desktop Chromecast support. But the Podcast stream using Google Assistant got a heartwarming welcome from users. Podcasts' popularity exponentially grew in the past few years. And now every Media Group and Audio Streaming Services are investing millions of dollars in podcasting.
Apple, Sony, and Spotify are some big names in podcasting, and now Amazon put a step in this field. Purchasing the Wondery is a step to promote the Amazon monetizing strategy. Wondery will get a boost from the Amazon Music platform when the deal closes. And you will get a large number of innovative Podcasts from Wondery over the Amazon Music platform. Do tell us your thoughts in the comments about this Wondery acquisition by Amazon.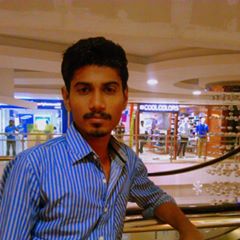 Selva Ganesh is the Chief Editor of this Blog. He is a Computer Science Engineer, An experienced Android Developer, Professional Blogger with 8+ years in the field. He completed courses about Google News Initiative. He runs Android Infotech which offers Problem Solving Articles around the globe.