We may use third-party apps when there is no official alternative app is available for a particular task. But we always expect the official app. Google Recorder app is one of those apps. When Google releases any app in the Play Store, We know it will be different and have useful features compare with other regular apps. Google recorder comes with a regular recording option with Transcribe feature. After the release, when they update the versions, It always gets additional features. Now Backup and Web Playback are available in Google Recorder Pixel Android App.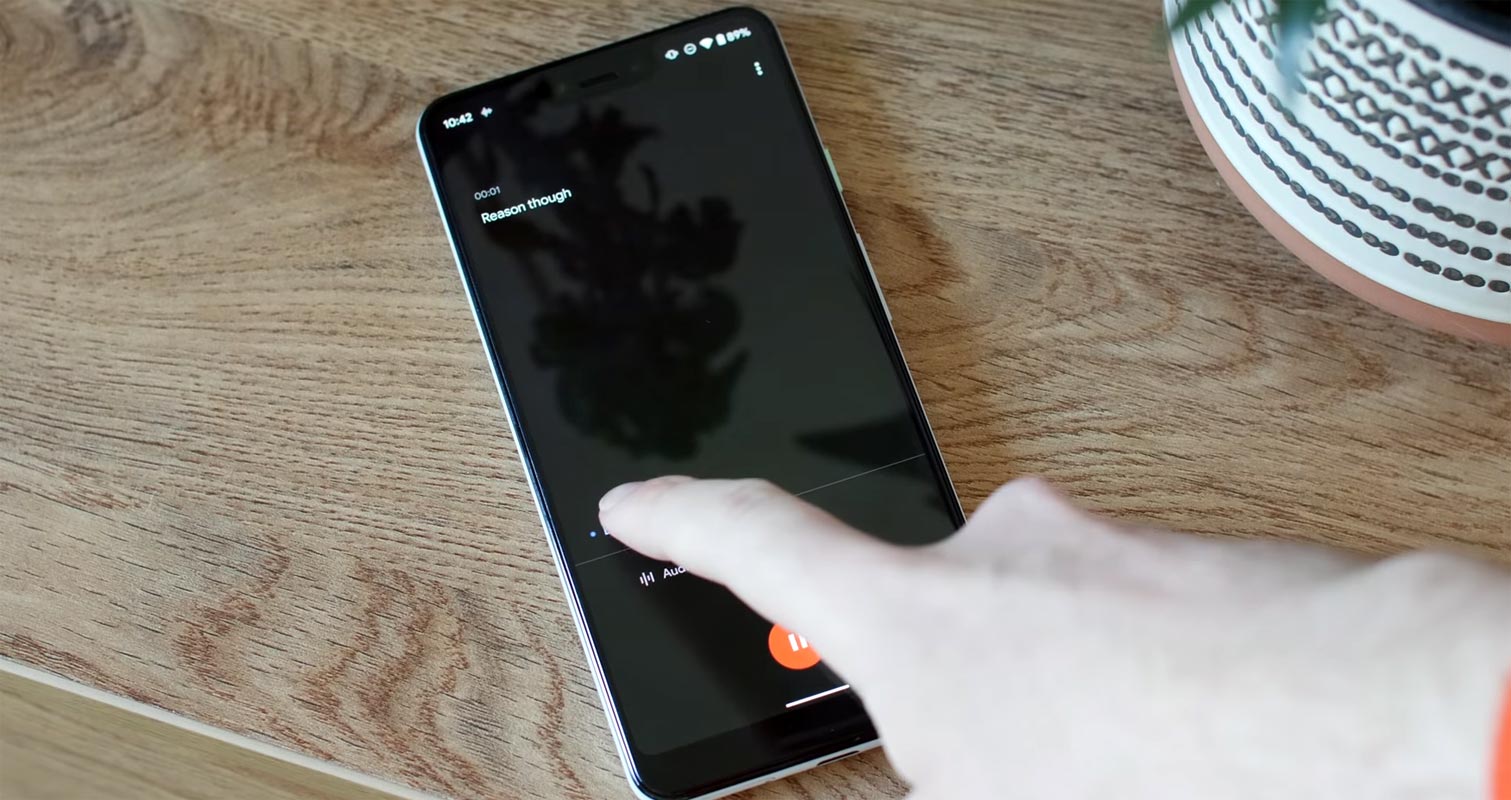 Google introduced a native recording app in 2019 – the app was only available for select smartphones, particularly Google Pixel devices. But, earlier this week, the web version of Google Recorder went live on the internet; however, there's no option to start recording immediately as of now. Google Recorder web app is intended to allow users to play, search, and share audio online.
Google Recorder App for Pixel Now has a Web UI
The newly launched web app at recorder.google.com will serve as a companion app for the mobile app version available to Pixel users. It would allow the mobile app users to backup their recordings to their Google account storage.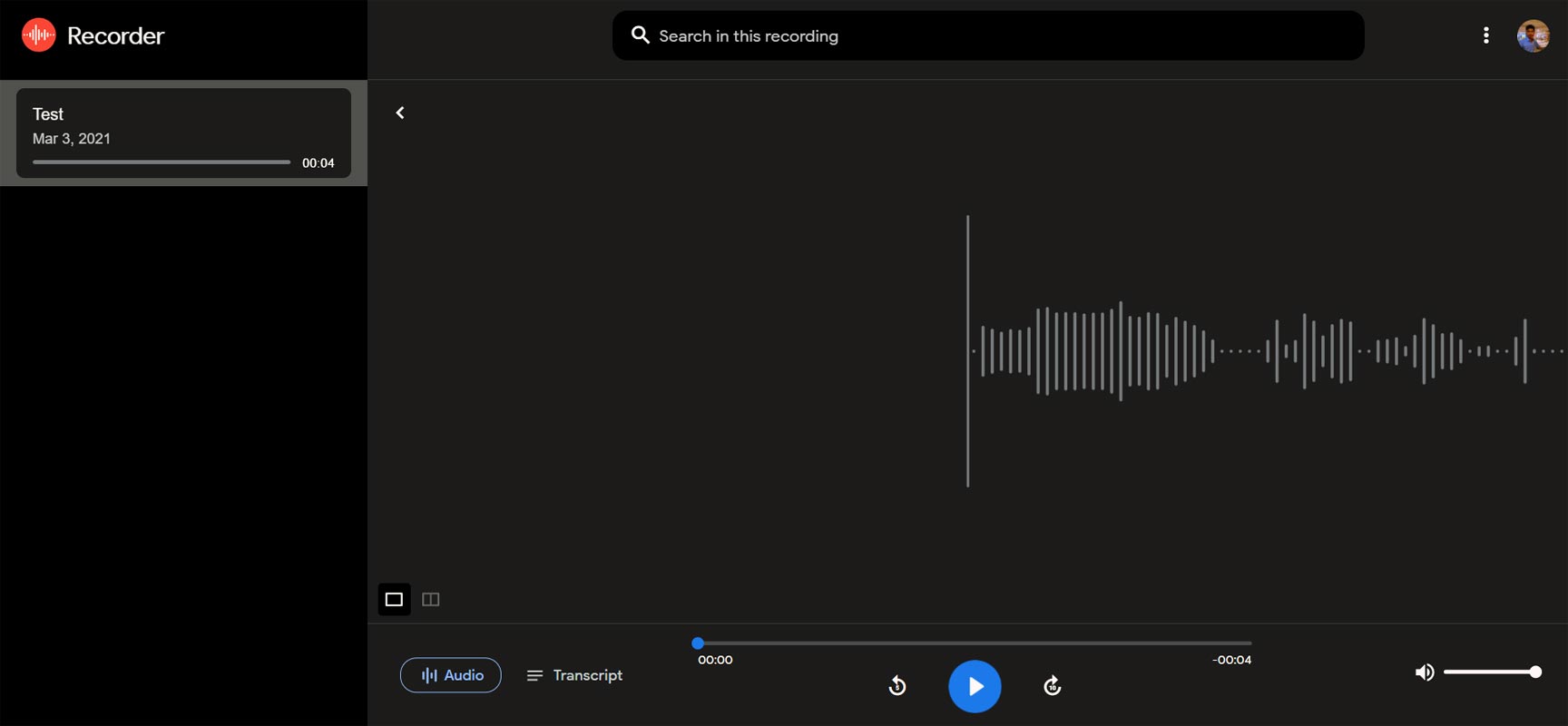 This web version surfaced after Google released the latest version of its Recorder app, which included a new "Back up your recording?" feature. That said, if you're currently using Google Recorder on mobile, you will need to upgrade your app's version to the latest v2.2 to get this feature.
Enabling web access to Google Recorder recording means that Google Pixel users can actually access their recorded audios on any device without limitations. However, the number of recordings that the app would save (backed up) to your Google Account depends on the storage capacity. More so, you can control the backup settings – turn backup on or off – anytime you wish.
How to Activate Google Recorder Backups?
When you upgrade to the latest version, Google Recorder 2.2, you'll be greeted with a "Back up your recordings?" sheet the moment you open the app. The sheet tries to explain that you can backup your recordings at recorder.google.com.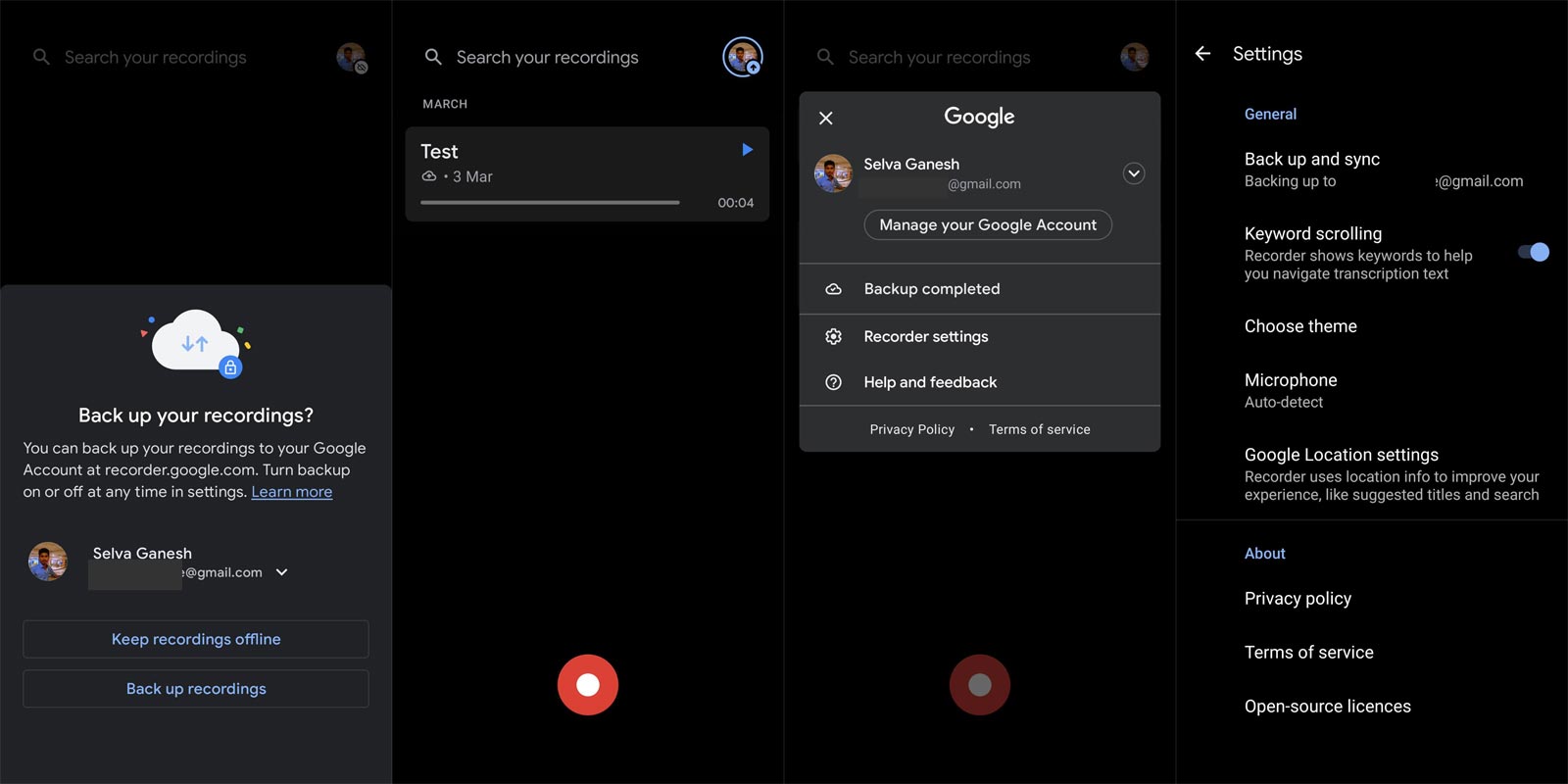 After updating the app, You only click on the "back up recordings" button and then select the Google account you wish to use to store the backups. The process is simply intuitive and can be revoked at any time.
In contrast, if you do not want to backup your recordings (for whatever reason), there's a "Keep recordings offline" button that instructs the Google Recorder app to keep your recordings in your device's local storage. Whichever option you choose will determine how your profile icon would appear. If you d not allow backups, your profile icon will appear with a canceled cloud storage icon.
If your activated online backups, that's when you can visit recorder.google.com to access your saved recordings on any device.
Alternatively, You can manually set up Backup and Sync. Open App>Select profile icon>Choose Account>Recorder Settings>Backup and Sync.
Additional Google Recorder 2.2 features
Interestingly, you can hide your recorded files when you access them from the Recorder For Web platform. The web version features a two-column interface where the audio wave displays on one side and transcriptions appear on the other. However, you can toggle between a two-column view and a single-column view. The web interface provides basic audio playback controls with a full scrubber bar – available at the bottom area. A "Search in this recording" tool is available at the top – the web version is convenient.
Wrap Up
Cloud Backup is a must need one for every app. In the modern age, We store every important detail in our smartphone. So, if we lose the phone, Our data is safe in the cloud. Also, The Web UI version will be useful for journalists for editing the transcribe with other apps. Hereafter they don't have to copy the content and convert it to other apps and then use it on the Desktop. This update is still for Google Pixel users as Google Recorder is not available for all Android smartphones. We know we pay Pixel for software, not only for hardware. That's why most of the techies always prefer Pixel phones. What do you think about this backup and Web view feature in Pixel phones?.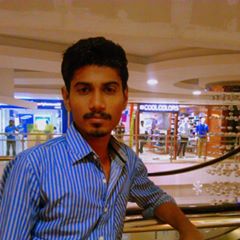 Selva Ganesh is the Chief Editor of this Blog. He is a Computer Science Engineer, An experienced Android Developer, Professional Blogger with 8+ years in the field. He completed courses about Google News Initiative. He runs Android Infotech which offers Problem Solving Articles around the globe.