Many Separate Transcribe apps are available for Windows. Some of the Apps utilize Google translate feature. But it is always handy when you put the element in the Main app. Most of us ever use Microsoft Word for document writing. Compare with any document writing solutions, Microsoft Word always wins because of its friendly UI and small features that make usable. Now Microsoft added the Audio Transcribe feature in Word. Currently, it is not free in both App and Web versions. When you have Premium plans, you can access up to 5 hours of transcription time. But users are telling that compare with other apps, Microsoft Word Transcription is less error and working great.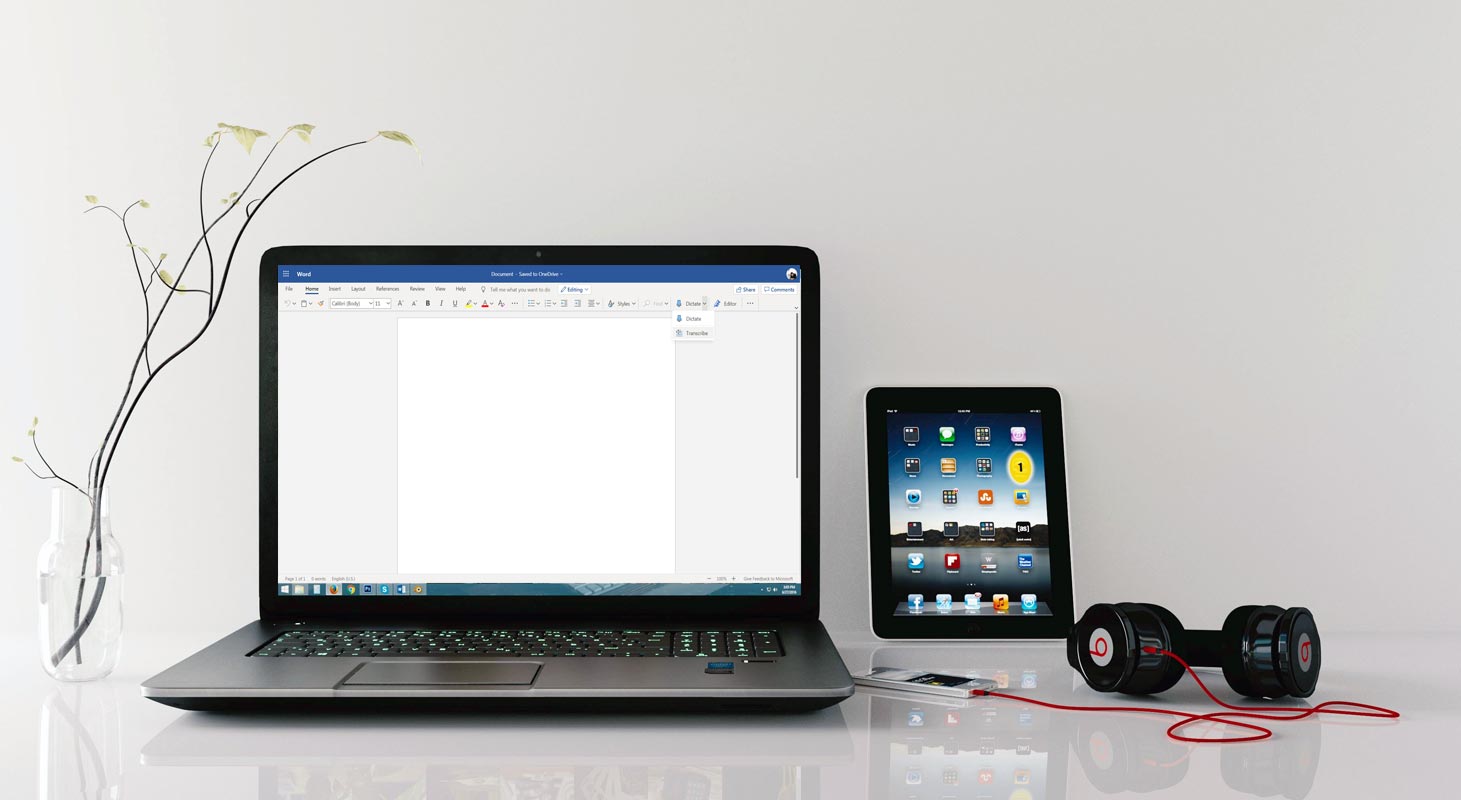 If you are conducting an interview or recording a group discussion, then you have to spend hours to transcribe the recorded conversations. Here comes Microsoft to help you. Microsoft has introduced the transcription feature in  Word. Now you can use the power of your voice to create the best work while focusing on essential matters. Now you will spend less time and energy to produce quality documents from the conversation, whether live or recorded earlier. Compare with Google Audio Transcribe, Microsoft has some exclusive features.
What is the Transcribe feature?
The transcription feature helps you to transcribe your voice into word documents. You don't need to type anymore to create your documents. You can copy your voice automatically into a word document, or you can use the recorded audio files to create a word document.
How do Microsoft Word Audio Transcribe and Dictation work?
Microsoft already introduced the "Dictate" command in the control bar. When you press the Dictate button, a menu appears with two options, Dictate and Transcribe. Let's see what you can do with Dictate and Transcribe options.
How to use Dictate?
The Dictate option is a speak-to-text tool that uses a microphone and reliable internet connectivity to write the content in a word document. It helps you to write your thoughts, make notes, or create outlines of your content. Dictate feature is available in Web, Windows, Mac, and Android. The steps to work with Dictate is the same for all. Dictate doesn't require any particular premium account.
App Version Dictate (Windows, Mac, Android, and iPhone)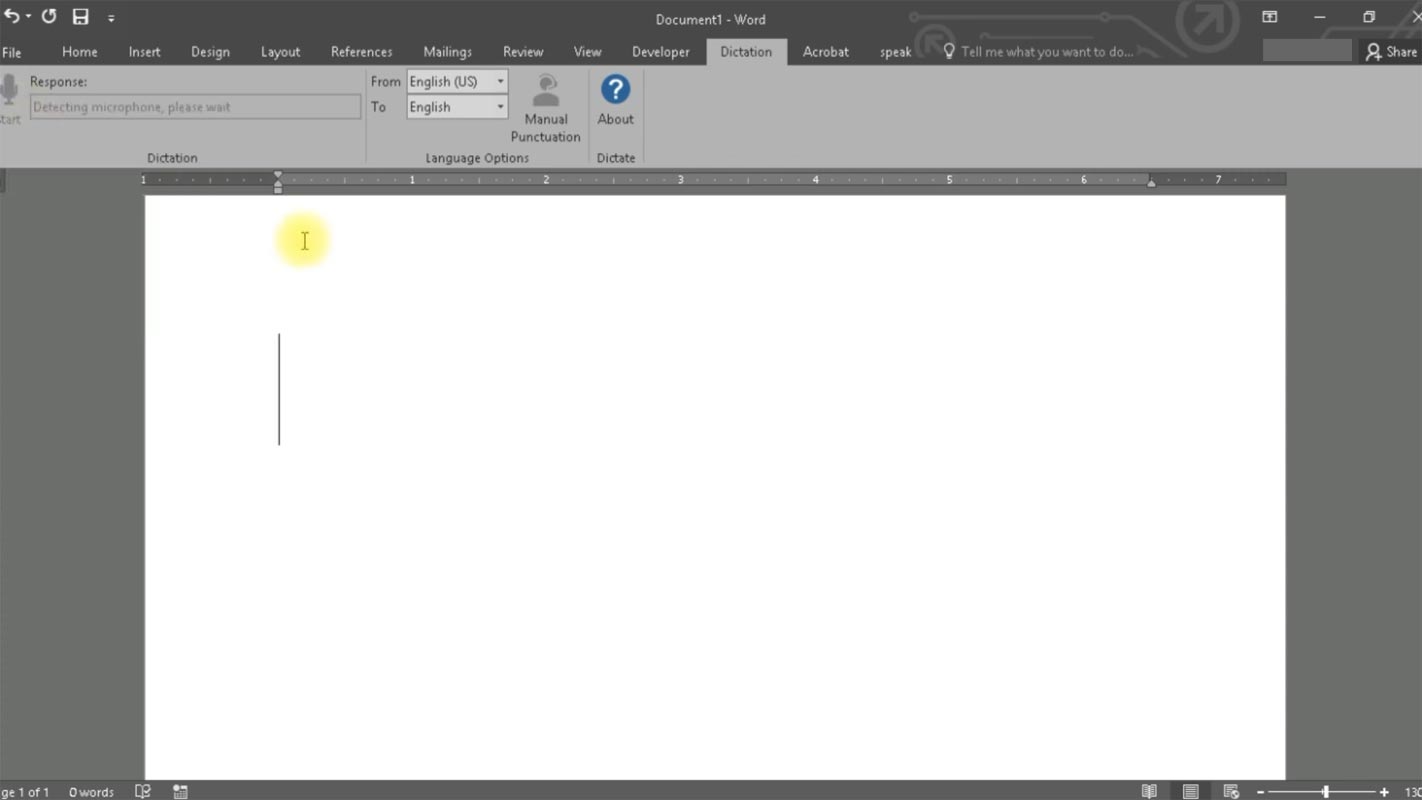 Using Edge, Chrome Browser, or Firefox and sign in to your Microsoft account.
Go to Home> Dictate. (it will ask for microphone permission for the first time only).
You will see a microphone icon on your document, wait to turn it on. A "Listening" message will appear above the microphone icon.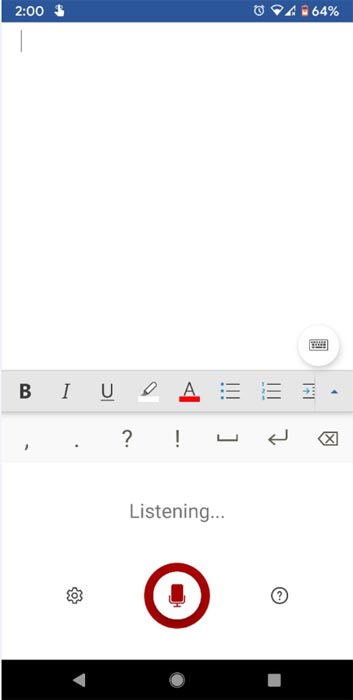 Speak out, and it will transcribe your voice into text.
You can add punctuation by saying it to add.
Saying "delete" will remove the last-word before the cursor.
You can use "bold," "italic," "underline," and other attributes by saying these.
You can end the dictation with Close(x).
Web Version Dictate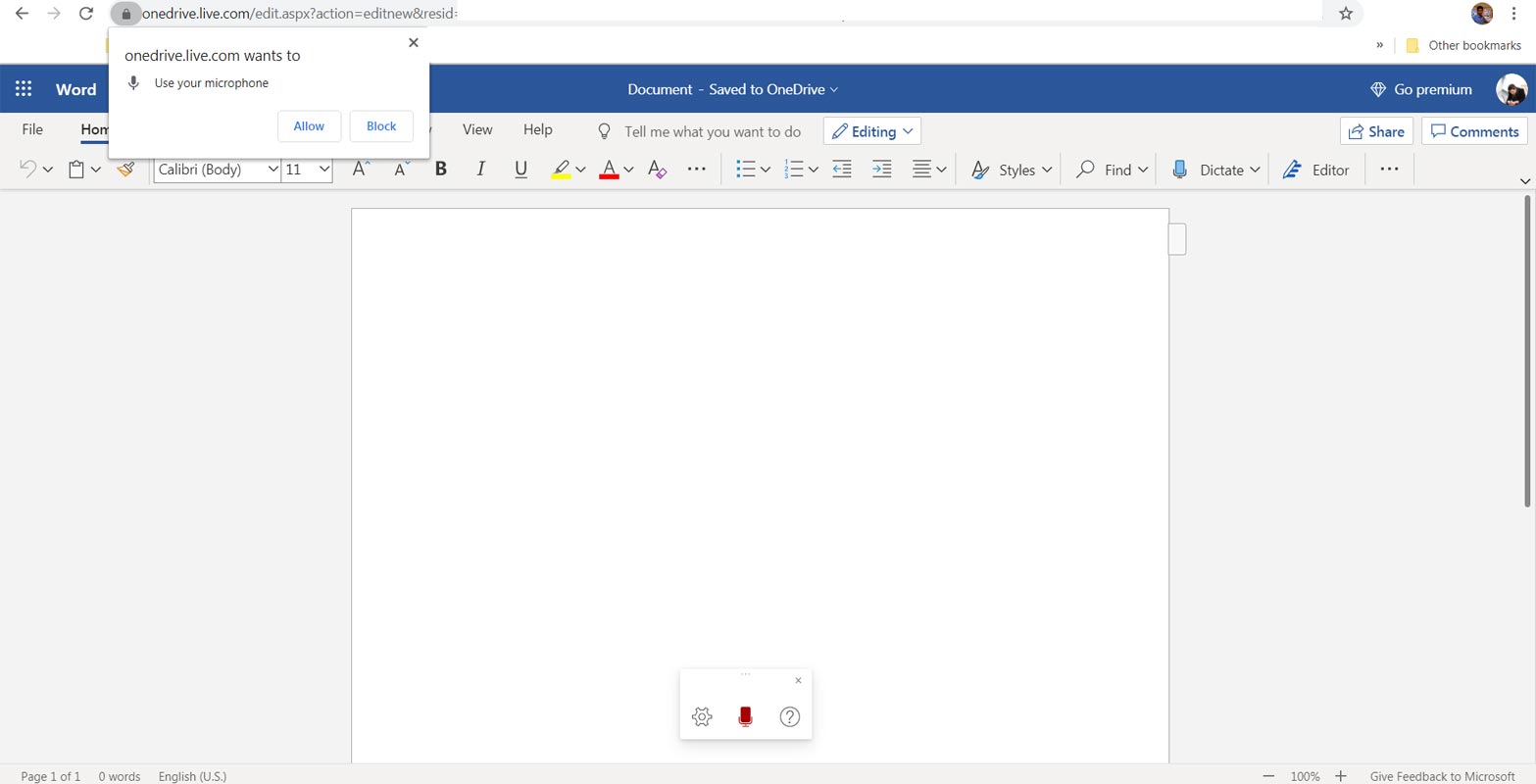 On the Home page, you can see the Mic symbol. Select the logo and choose to dictate it.
Allow Mic permission in your browser and begin to use the tool.
How to use Microsoft Word Transcribe?
The transcribe option is used to convert your audio files into a word document. Microsoft uses the Azure Cognitive Services and artificial intelligence platform to convert your audio files into words. You can upload your audio or video file recorded earlier in .mp3, .wav, .m4a, or .mp4 format. The transcribe feature is available on Web, Windows, Mac, and Android. The steps to work with transcribing is the same for all. To use the Transcribe feature, you need Microsoft 365 Premium account.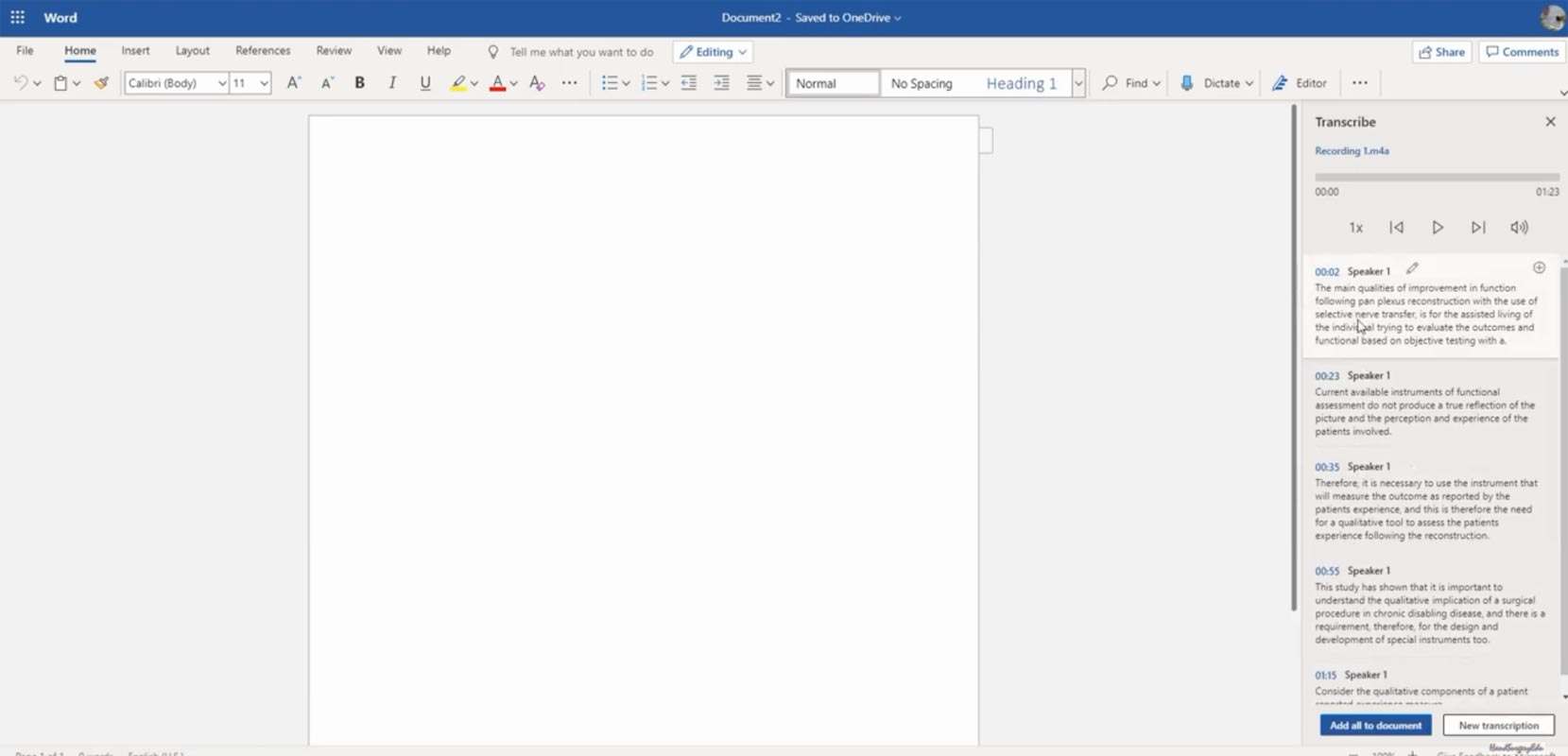 On the Home page, you can see the Mic symbol. Select the logo and choose "Transcribe."
Allow Mic permission in your browser and begin to use the tool.
You can transcribe real audio, or you can choose the audio or video file and select the upload.
The transcript will identify the different voices and create a separate file for each voice.
Select the desired file and format using the various options.
Limitations
Dictate option is free to use, and there is no limit to record any length for dictation. The transcribe option needs a premium account to use. Again, it is limited to use only five hours uploading per month for the recorded files, and each recording must not exceed the 200MB limit.
Which language does it support?
Currently, transcription is supporting only English (EN-US) language. Microsoft is working on adding more Languages to this feature.
Availability
Transcribe in Word is not available for the desktop version of Microsoft Word. It is available only for Word on Web and Mobile Office. You can use this feature for free when you sign in your Microsoft account. Microsoft announced that this feature would be available to Desktop version and Word for Mac later this year.
Wrap up
In recent days Microsoft is releasing features that are helpful for Work from Home. They make Microsoft Teams free for personal usage. Also, they add Live Captions, Dynamic view features. Transcribe feature in Word is an excellent idea, and it is working better and can identify different users. But the problem is a limitation and requires Premium plans. If they make it free with limits and unlimited for paid users, It will be more useful. Speak-to-text is a great feature that can save you precious time and energy to create your documents, whether live or recorded. What do you think about this time and energy-saving feature? Do tell us in the comments.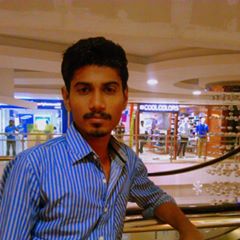 Selva Ganesh is the Chief Editor of this Blog. He is a Computer Science Engineer, An experienced Android Developer, Professional Blogger with 8+ years in the field. He completed courses about Google News Initiative. He runs Android Infotech which offers Problem Solving Articles around the globe.