In the dynamic realm of social media, Meta has unveiled a novel offering tailored for European users: an ad-free iteration of both Facebook and Instagram. This strategic maneuver aligns with the evolving privacy regulations within the European Union, affording users a pivotal choice – embrace personalized advertisements at no cost or opt for a subscription service, ensuring an ad-free digital experience. This article thoroughly explores this development's intricacies, aiming to equip readers with the insights needed to decide on the value and viability of investing in the ad-free Instagram subscription. As digital landscapes adapt, Meta's innovative approach seeks to balance user preferences and sustainable business models.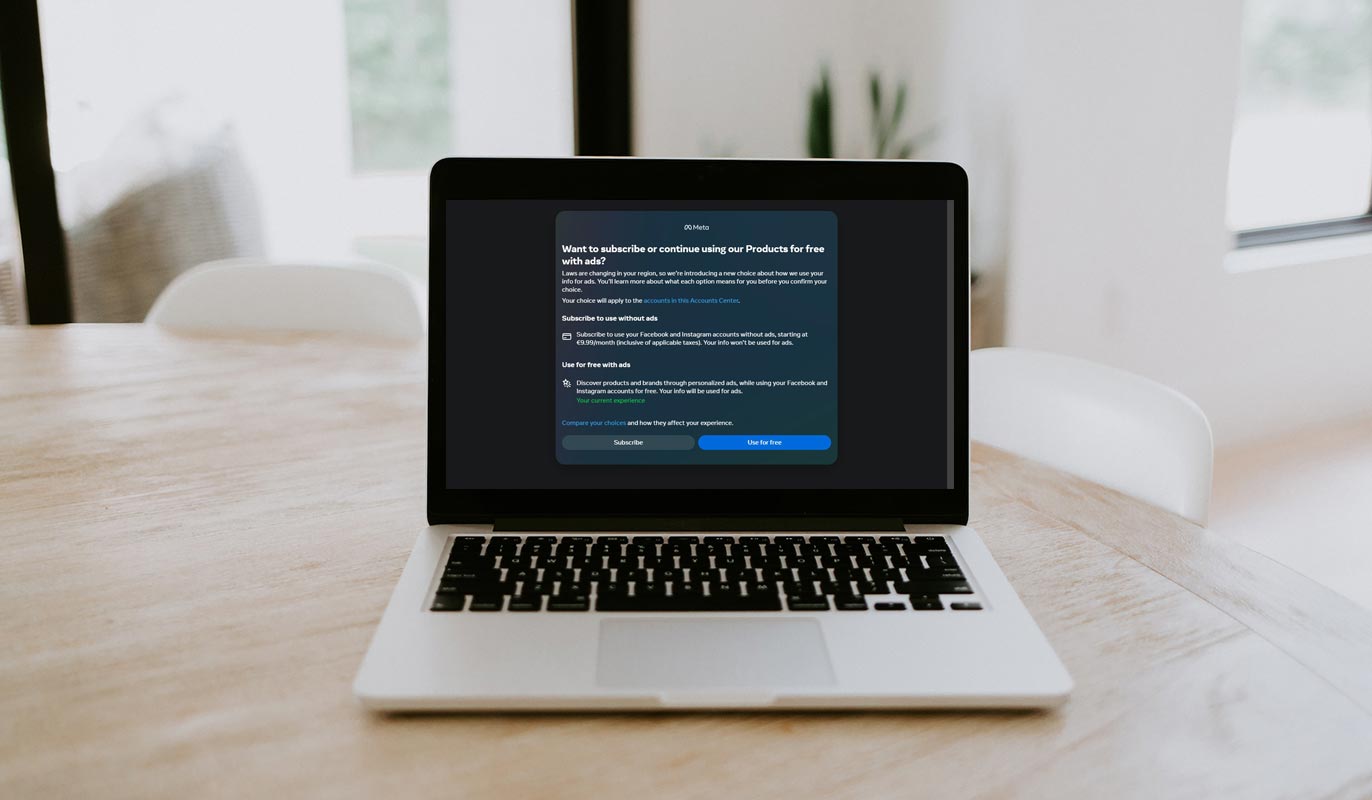 Ad-Free Instagram Subscription
Meta, the parent company of Facebook and Instagram, is adapting to EU privacy regulations by framing the use of its services with targeted ads as an option rather than a necessity. The new prompt notifies users that, in the face of changing laws, they can now choose to subscribe and disengage from ads by paying around €9.99 per month (when purchased on the web) or €12.99 per month (via app stores).
Subscription Details
The ad-free subscription fee covers all linked accounts until March 1st, after which additional linked profiles will incur extra charges. The prompt explicitly states that this service is available only to users over 18.
Unveiling the Motivation
According to Meta, the introduction of this choice is a response to legal changes in the region. The prompt presents users in eligible countries with a decision: subscribe to the ad-free service or continue using the platforms for free with personalized ads. This shift in approach aims to appease EU regulators and align with the evolving privacy landscape.
The Dilemma for EU Users
If you access Facebook from the European Union, Switzerland, or the European Economic Area, you'll face a prompt forcing a choice between subscription and ad-supported usage. This crucial decision will determine whether you subscribe to a monthly fee or accept personalized ads as part of your social media experience.
Meta's Transparency
Meta is transparent about the differences between the two choices. Subscribers won't see ads, pay a monthly fee, and their information won't be used for advertising. On the other hand, users opting for the free-with-ads model will continue to see advertisements enjoy a free service but have their information utilized for targeted ads.
How the Choices Affect User Experience
Meta directs users to a support article on its website, highlighting the disparities in user experience between the two choices. Those using the free model will continually encounter ads on the platforms, while subscribers enjoy an ad-free environment.
Making the Decision
Deciding whether to pay for an ad-free experience or accept personalized ads for free involves considering personal preferences and the value of an uninterrupted social media experience. Meta's prompt pushes users to weigh the pros and cons, emphasizing the impact on user information and the nature of their engagement with the platforms.
The Account Center: A Crucial Decision Point
The Account Center page becomes a pivotal space during this decision-making process. Users are presented with two options: subscribe for an ad-free experience or continue with free access supported by personalized ads. This page, however, functions only after a user has made their choice, underlining the importance of this decision.
Meta's Additional Insights
Meta offers further information once a user has made their choice. Subscribers gain an ad-free experience and are reminded to subscribe through a web browser to avoid additional charges imposed by Google and Apple platforms. This detailed approach ensures users are fully informed before committing to a subscription.
FAQs
How does Meta justify introducing an ad-free subscription?
Meta cites changing laws in the region as the motivation behind providing users a choice between subscribing to an ad-free experience or continuing with free access supported by personalized ads.
What happens after March 1st for ad-free subscribers?
After March 1st, subscribers must pay an extra fee for any additional linked profiles in their Meta Account Center.
Can users access Facebook without making a choice?
No, the prompt is displayed automatically to users, and access to Facebook is restricted until a choice between subscription and free-with-ads is made.
How does Meta differentiate the user experience between free and paid models?
Subscribers won't pay or have data used for ads, while free-with-ads users continue seeing ads on the platforms.
What is Meta's recommendation for subscription payment?
Meta advises using a web browser to dodge extra fees from Google and Apple platforms for subscription.
Wrap Up
Whether it's worthwhile to purchase the ad-free Instagram subscription ultimately hinges on individual preferences and priorities. Users must weigh the worth of ad-free social media versus free platforms with personalized ads, facing a pivotal decision.
Meta's reaction to privacy regulations is pivotal, reflecting a broader shift in social media, influencing users' decisions in navigating choices. User choices gain importance in the evolving digital landscape, highlighting the increasing significance of privacy and user experience dynamics. Meta's subscription versus ad-supported models prompt users to weigh monetary aspects and the evolving nature of their interaction with social media.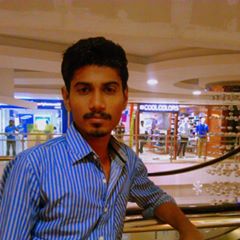 Selva Ganesh is the Chief Editor of this Blog. He is a Computer Science Engineer, An experienced Android Developer, Professional Blogger with 8+ years in the field. He completed courses about Google News Initiative. He runs Android Infotech which offers Problem Solving Articles around the globe.