Google is always ahead of any company in the software platform because of its improvement in their software. Google realized how much is video conference is important after Zoom become a successful company. So, Google released a lot of new features and integrations in Google Meet. When a Big company has different platforms, they always try to integrate and utilize things. Google has a lot of different platforms. But useful to Google Meet is Gmail and other video conference solutions. Google already combine Meet in Gmail. Now they are using Chromecast. Yes, Now you can cast your Google Meet to any compatible Chromecast devices. Most of the Android TVs are comes with Chromecast built-in. So, You can cast your meeting on your Android TV. But your camera and mic will depend on the source device.

Google Meet cast using Chromecast will be helpful
You may wonder in which situations do the Google Meet cast useful for you. In your family, There is only one PC or Laptop. Your children need to view the Online Class, and you want to do your work. We can't do the same with One Laptop, right?. With the help of Chromecast, You can stream the Online Class, which is happening in Google Meet to your Android TV. You can continue your work without any interruption. It will be ok if the Online Class is not interactive. But if it is an individual class, you have to use the same old setup. You don't need a separate Chromecast device. Most of the Android TVs come with Chromecast built-in. You can check the availability in the Settings.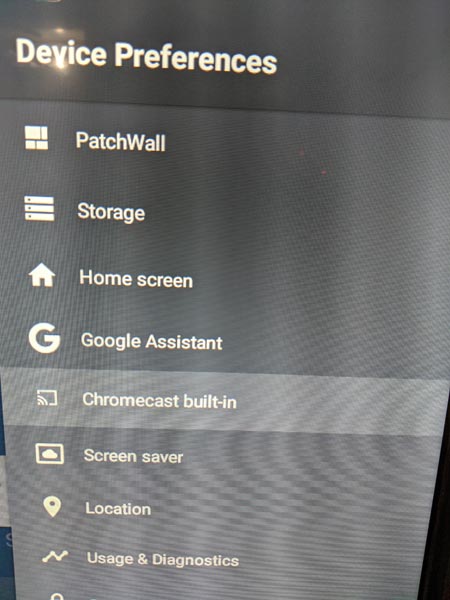 Requirements
PC/Laptop with Google Chrome browser.
Built-in Camera and Mic needed in PC/Laptop. Even if you didn't have a camera, You could use the mic if the meeting does not require a camera from your side.
Devices should be in the same Wi-Fi network.
How to cast your Google Meet to Android TV Chromecast?
Your Android TV and Source Laptop/PC should be in the same Wi-Fi network. Since Google Meet is work on Google Chrome, there is no separate update needed. But your Chromecast or Built-in Chromecast needs the latest firmware to use this feature.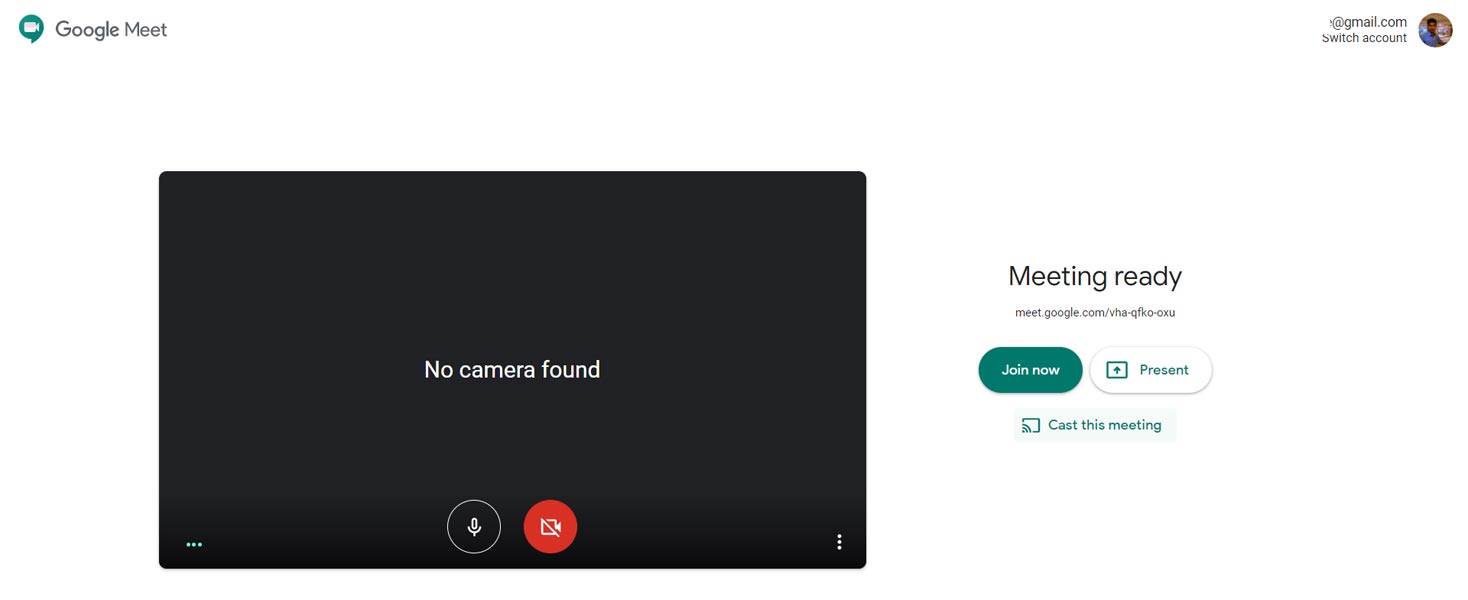 When Chromecast detected in the same Wi-Fi network, You will get the "Cast this meeting" option on the Home page of Google Meet. You can cast the meeting from the beginning, or you can cast it during the session.
Start the Meeting. You will get video windows in the middle with some options at the top and bottom.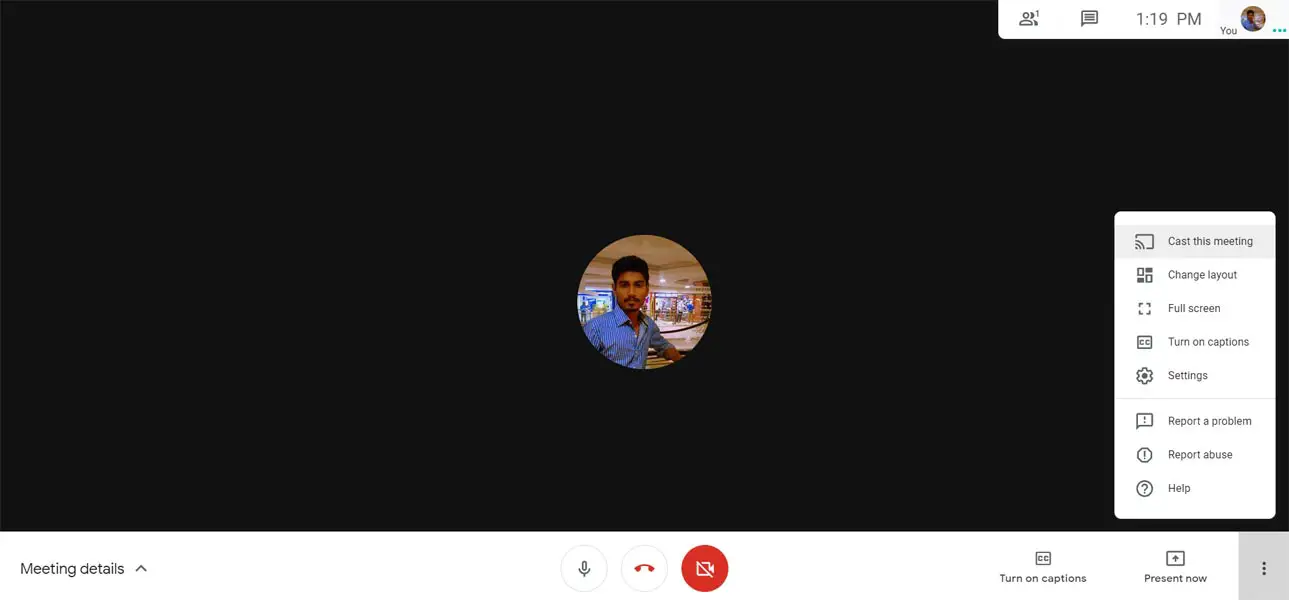 At the bottom of the screen, you can notice, three-dot icon. Select the icon. You will get a few options. Select the "Cast this meeting" option.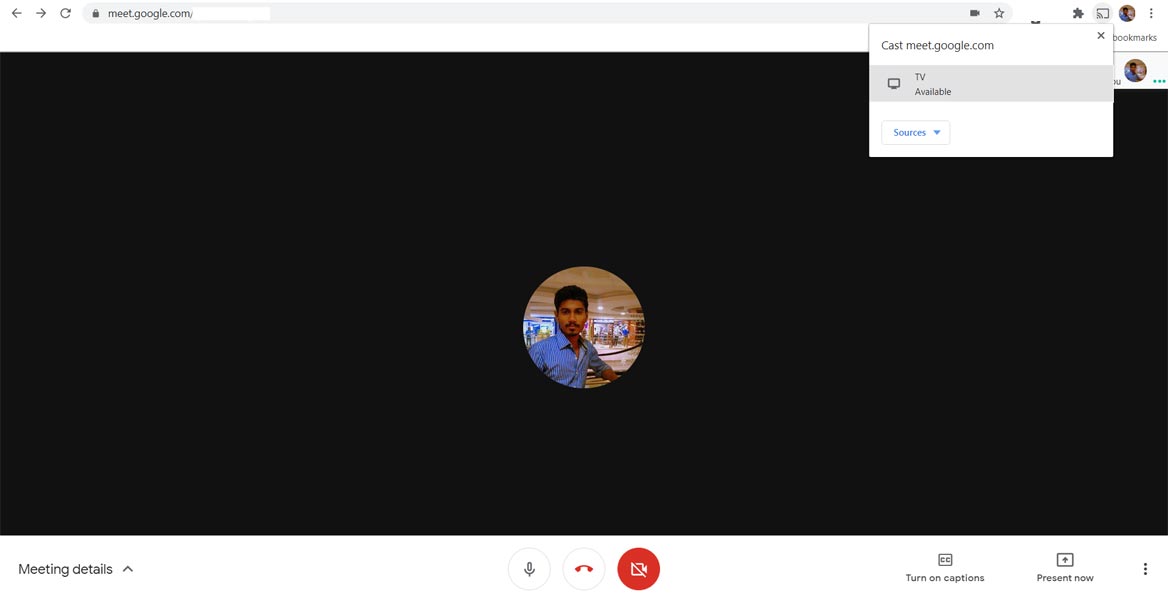 You will get compatible devices. Select TV to cast your meeting to your Android TV or other Chromecast compatible devices. Now you can see Google Meet on your Android TV.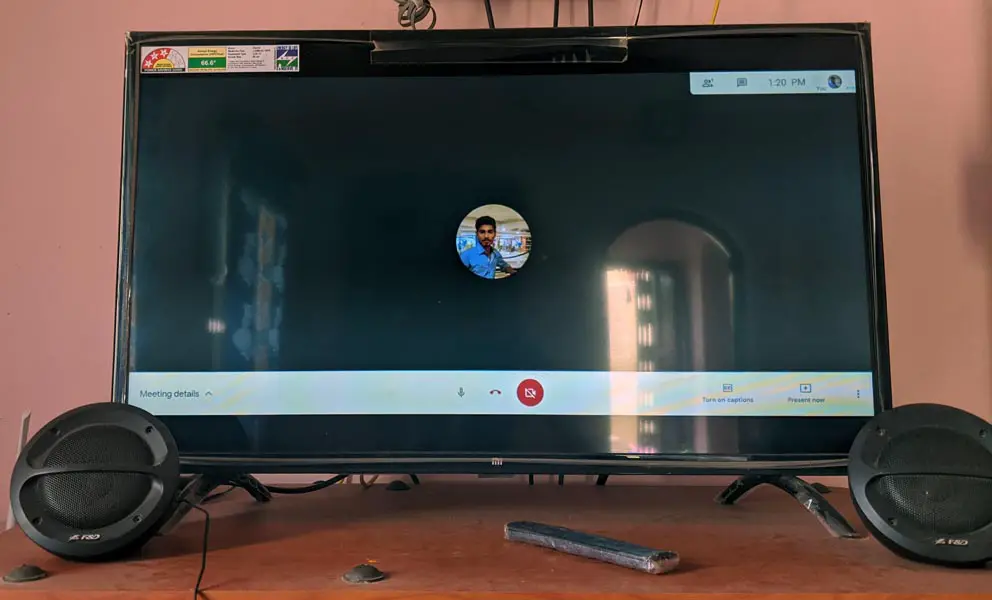 To stop casting, select a three-dot icon. You will get a few options. Select the "Stop casting" option.
Limitations
Currently, Google Meet cast only available in the Google Chrome browser. We can expect the rollout in Android and iOS soon.
You need Chromecast or Built-In Chromecast devices.
You need decent internet speed, or you will notice a lag between the cast.
Wrap Up
Chromecast is a great and minimalized way to share media files. It reduces the wired connections and adapters. Most of the stream based platforms always utilize cast features. Recently Spotify added Chromecast feature in its Desktop apps. Nowadays, most of the students have to attend the Online class. The majority of that class doesn't require interaction between them. So, Chromecast in Google Meet is an excellent idea for those scenarios. People also can better understand the presentations when they view Big-Screens. It will also help when a bunch of real meeting people wants to interact with Online person on a big screen.
Google try their best to make Google Meet accessible in every way. They have already integrated Google Meet in Gmail. Every company that has video conference platform try their best to compete with Zoom. Facebook recently added 50 people support in Messenger. But Zoom is also fixing where they lack that allows other companies to take place. Recently Zoom plans to add End-to-End Encryption in their Free plan video calls. What is your thought about the Chromecast feature in Google Meet? Did you find it useful for your works? Comment below.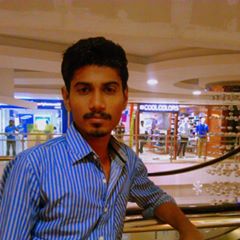 Selva Ganesh is the Chief Editor of this Blog. He is a Computer Science Engineer, An experienced Android Developer, Professional Blogger with 8+ years in the field. He completed courses about Google News Initiative. He runs Android Infotech which offers Problem Solving Articles around the globe.