Google has introduced a substantial enhancement for Workspace subscribers, allowing them to stream high-definition 1080p video in Google Meet group calls. Initially confined to one-on-one interactions, this feature extends to group meetings encompassing three or more participants. This development signifies a noteworthy stride in video quality, enhancing the overall conferencing experience. Users with Full HD or superior webcams can easily activate this feature by accepting the prompt displayed on the join screen. Once enabled, a discreet 1080p icon confirms its activation in the upper right corner of the video box. Viewers can relish the heightened video quality when the enabled user is pinned or possesses a sufficiently sizable screen. This update stands to revolutionize collaborative video communication within the Workspace ecosystem.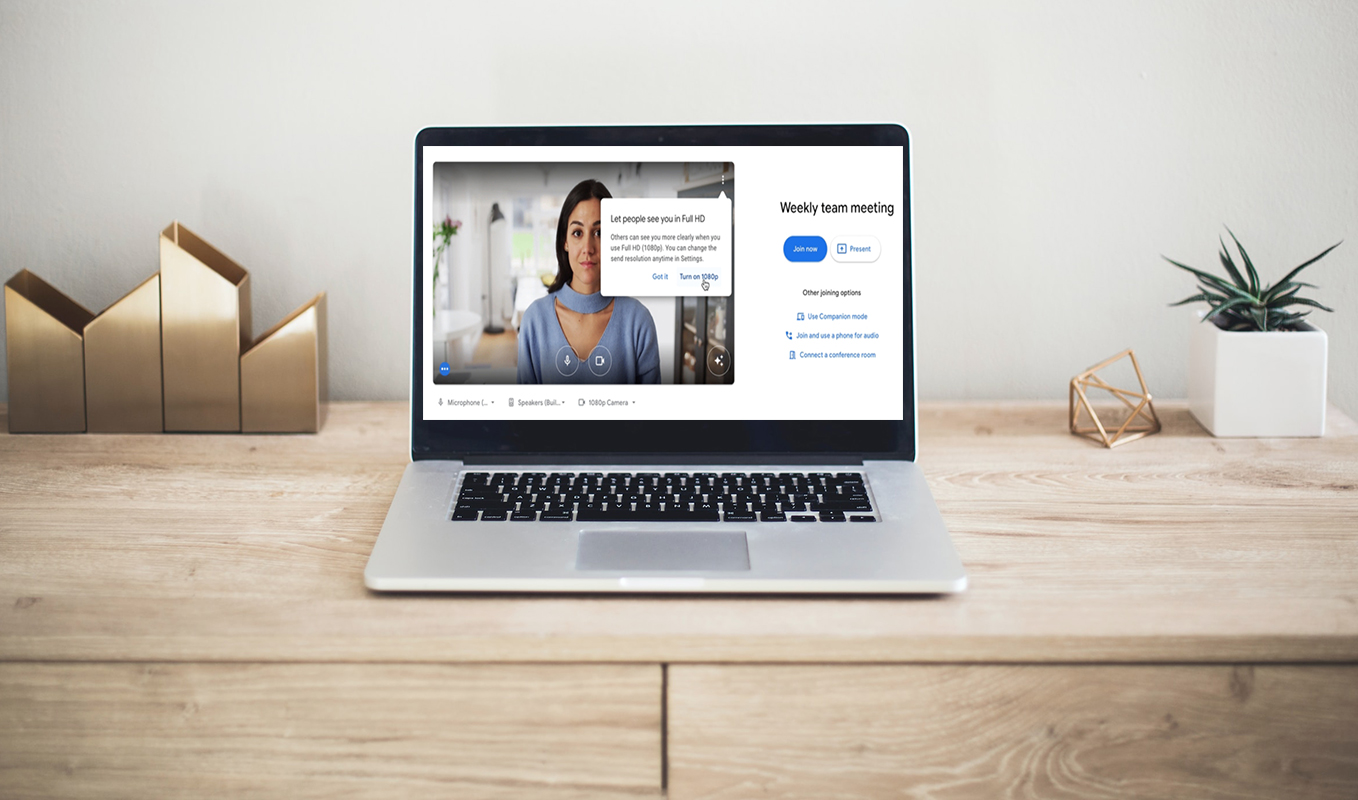 Opting Into Google Meet 1080P Video Quality
To take advantage of this new feature, participants with Full HD (or better) webcams must accept the prompt on the join screen. Once enabled, a small 1080p icon will be visible on the upper right corner of the video box, indicating that the feature is active. Viewers in the meeting can enjoy the enhanced video quality if the user with 1080p enabled is pinned or has a sufficiently large screen.
Adjusting Video Quality Settings
Users can fine-tune their video quality preferences under Settings > Video on the web. Google Meet will dynamically adjust the quality to accommodate fluctuations in network bandwidth.
Eligibility and Availability
This latest update is accessible to a range of Workspace customers, including Business Standard, Business Plus, Enterprise Essentials, Enterprise Standard, Enterprise Starter, Enterprise Plus, Education Plus, and the Teaching and Learning Upgrade, as well as Workspace Individual subscribers. However, it's worth noting that Google One users with personal accounts aren't included in this update, so they'll only have access to 1080p calls in one-on-one sessions.
Enabling 1080P Video in Google Meet
For users with webcams capable of 1080p resolution, a prompt will guide them to activate this higher streaming quality before entering a meeting. This feature is turned off by default but can be managed through the settings menu.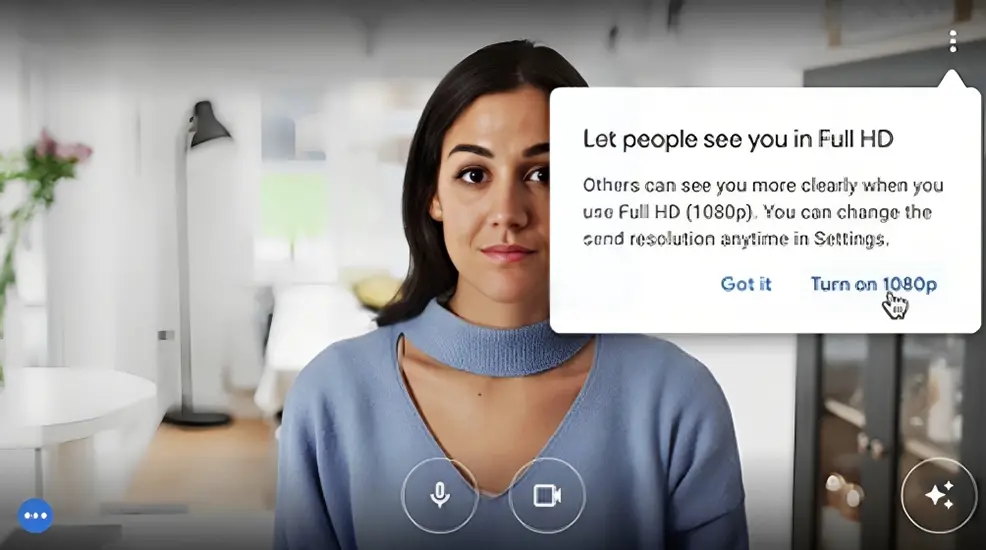 Additionally, it's important to mention that "1080p is only sent when one or more users are pinning the 1080p-enabled user on a screen large enough to render the 1080p video feed." This may require additional bandwidth, and Google Meet will automatically adjust the resolution if the device is constrained by bandwidth.
Shared Content Resolution
In tandem with the 1080p update, Google is also elevating the maximum resolution for shared content from 720p to 1080p. This enhancement allows for clearer visibility of presented text and visuals.
FAQs
Is this feature available for personal Google Accounts?
No, the 1080p video streaming feature is currently exclusive to Workspace subscribers. Personal Google Accounts are not included in this update.
Can I enable 1080p video if I have a Google One subscription?
Google One users with personal accounts are not eligible for this feature. It is only available to Workspace subscribers.
How can I adjust video quality settings?
You can adjust video quality settings under Settings > Video on the web. Google Meet will automatically adapt the quality based on your network bandwidth.
What if I have a webcam that doesn't support 1080p?
If your webcam doesn't support 1080p resolution, you won't be able to take advantage of this feature. It's specifically designed for Full HD or higher resolution webcams.
Will this update affect my existing group calls?
No, this update will not impact your existing group calls. It simply enhances the video quality for those with compatible webcams.
Wrap Up
With its most recent update, Google has elevated the video streaming experience in group calls on Google Meet, ushering in a new era of immersive and engaging interactions for Workspace subscribers. This enhancement represents a significant leap forward in video conferencing technology. Unlocking this higher video quality is straightforward, requiring users to follow a few simple steps. Once activated, the 1080p resolution delivers remarkably clear and sharp visuals, ensuring that every participant can fully absorb the content of the meeting. 
The upgrade revolutionizes team collaboration, setting a new standard for virtual Workspace meetings transforming communication and teamwork. The added clarity and detail in video transmissions enhance the overall meeting experience and enable more effective communication and collaboration among team members, ultimately leading to increased productivity and efficiency in the virtual workspace.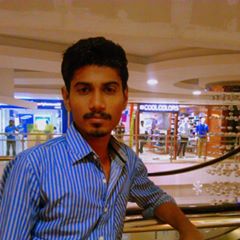 Selva Ganesh is the Chief Editor of this Blog. He is a Computer Science Engineer, An experienced Android Developer, Professional Blogger with 8+ years in the field. He completed courses about Google News Initiative. He runs Android Infotech which offers Problem Solving Articles around the globe.