Due to current situations, We can't continue our regular activities including job, family meetings. Thanks to Video call services, Even if we can't present with others physically, We can continue to talk to them on video calls. After Zoom's success, All Tech giants begin to roll out the new platforms and optimize already existing Video call platforms. Google begins to roll out new features in Google Meet and integrates them into popular platforms like Gmail. As you know, user product-based platforms can't provide free unlimited services. When you have a paid account, there is no issue. But when you are a regular free user, we will discuss the official ways you have to continue Google Meet Call After 60 Minutes Expiry.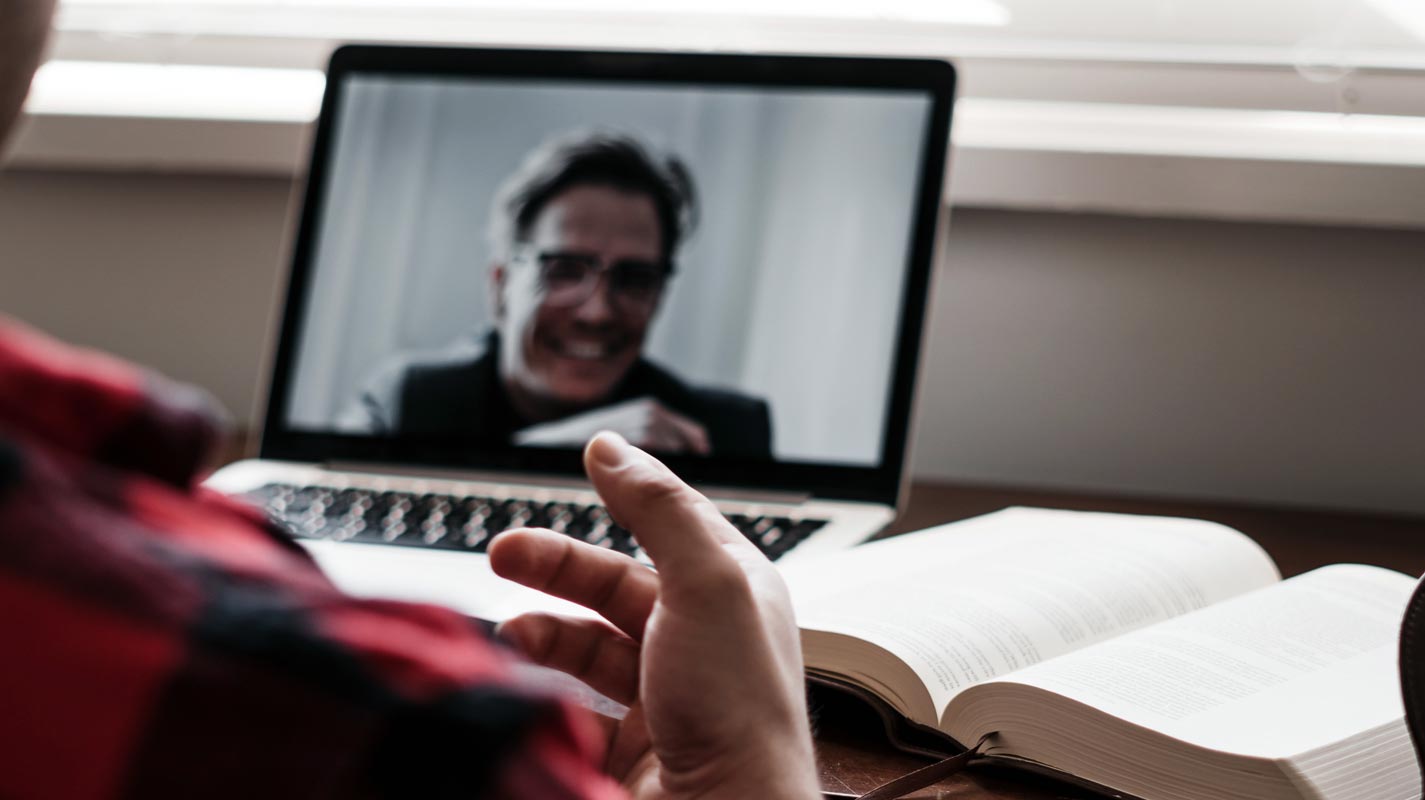 Like your Google account has a 15 GB limit, Google already announced they would limit Google Meet call free services length up to 60 minutes.
Google already Provided Unlimited Meet Calls
No doubt, the current situations changed a lot of things, mostly communications. Many people signed up on new social platforms, while companies and businesses take on virtual business solutions to keep up communications with their employees and clients.
Google reacted to the situation and allowed its Meet users to make unlimited video calls for as long as possible. Normally, this feature is not meant for free users but for people who are on paid Google accounts – Workspace.
This implied that personal Gmail accounts could make Meet calls that would last for up to 120 minutes (2 hours) or more. Well, it was a nice move from Google, and everyone enjoyed it. The free calls helped entrepreneurs, freelancers, and small businesses to reach out to their clients and customers.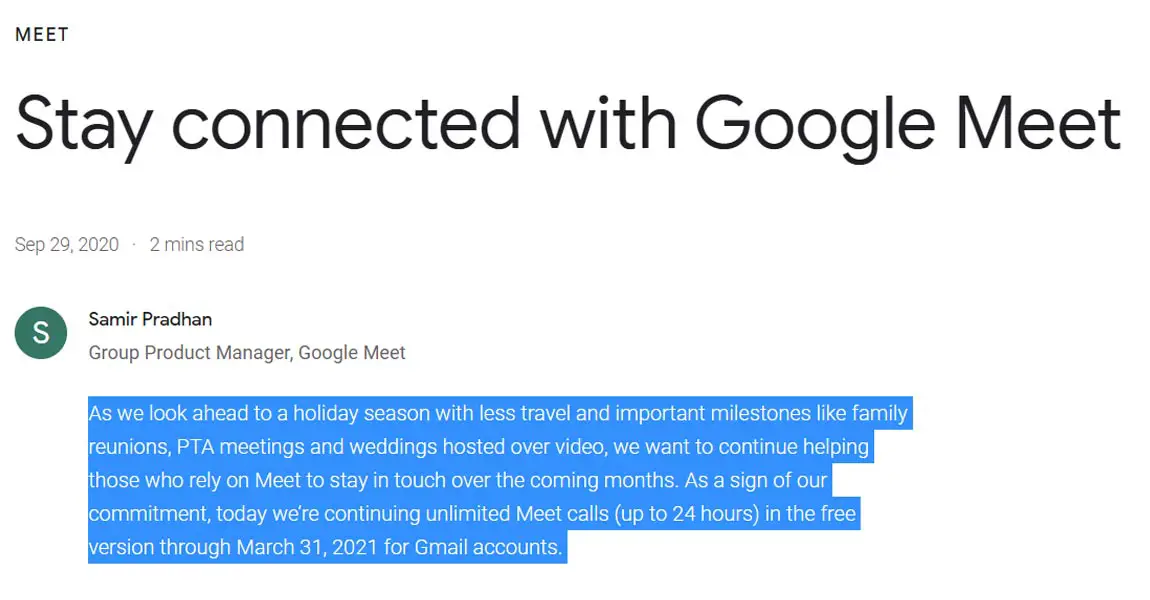 However, recently, Google announced that it is placing limitations on how free users can use Meet for video (group) calls. It sounds saddening, but the time length is still commendable.
As it stands now, personal Gmail account users can make group video calls on meet for a maximum of 60 minutes. Initially, Google said the free unlimited group calls would end on September 30, but it was later extended to March 31, 2021, and again extended to June 30, and now it's live.
Group Calls on Meet are now Limited to 60 Minutes
If you've been enjoying unlimited video calls with your team throughout last year -and earlier this year, it's sad to let you know that you can't do that anymore. Google has finally placed a limit on group video calls on meet. So, right now, "Calls with 3 or more participants" are limited to 60 minutes.
Well, this new limitation does not affect one-on-one video calls on meet (calls between two people). If you call a friend – or a business colleague – via Google Meet, you both could talk for as long as possible – even up to 24 hours – and the call won't stop (provided your internet is still connected).

The limitation was placed starting from July 1, 2021. According to the Google blog, if you hosted a group call with more than one person participating, Google Meet will notify you at 55 minutes (all other participants would be notified, too) that the call would soon end. If the notification is ignored, the call will automatically end at exactly 60 minutes (5 minutes after the notification).
However, if the host upgrades to using Google Workspace, which costs $9.99 per month for the "Individual" tier, Meet would lift the call limit, and everyone can participate in the call for longer than 60 minutes.
Currently, the new Workspace Individual tier is only available in five countries, and it allows you to host unlimited group calls on meet.
How to Continue Google Meet Call After you Reached 60 Minutes Limit?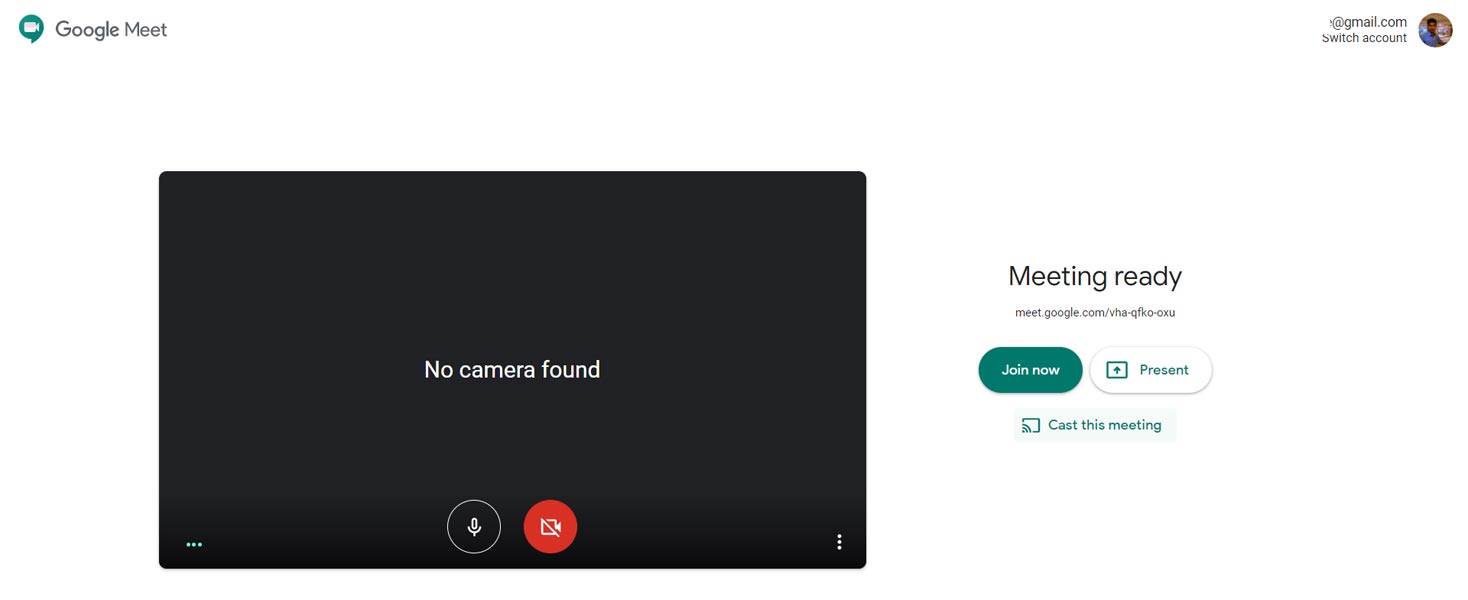 You can create a new Google Meet link and invite the participant again; Since, It will alert the participants after 55 Minutes, You can create the new link without a huge time delay. However, the call would end again when it reaches the 60 minutes limit. The best way to remove the limit entirely is to upgrade to a paid Workspace plan. As mentioned earlier, there is an Individual plan that costs $9.99 per month – that's a good plan to start with.
Only the host is expected to upgrade their account, and the Meet call would last for up to 24 hours without limitations. Everyone else joining in the group call does not need to upgrade their account before staying connected for as long as possible.
What's Included in Workspace Individual Plan?
The Workspace Individual plan lets you record Meet calls and grants you access to polls, breakout rooms, and a bunch of other premium features, which include noise cancellation for improved audio quality. More so, the Workspace Individual plan would be up at $7.99 per month until January 2022.
The price for the plan is expected to rise to $9.99 per month after January 2022. Interestingly, there is a 14-day free trial for new subscribers; you can take advantage of this free trial to test the new premium features available with the Workspace Individual plan.
Google Meet works across devices, including smartphones and computers. It is also integrated into the Gmail mobile app; all you need to do is switch the tabs, and you're up to with Meet.
According to Google, personal accounts can host a maximum of 100 participants in a video call. While For work or school, Google Workspace users can host as many people as supported in their Google Workspace Paid plans.
What is the Best Alternative to Google Meet for Personal Users?
One of the best alternatives to Meet is Google Duo. This reflects the number of persons you frequently call. With Google Duo, you can call up to 32 persons for free, and it comes with a ton of fun features for communications.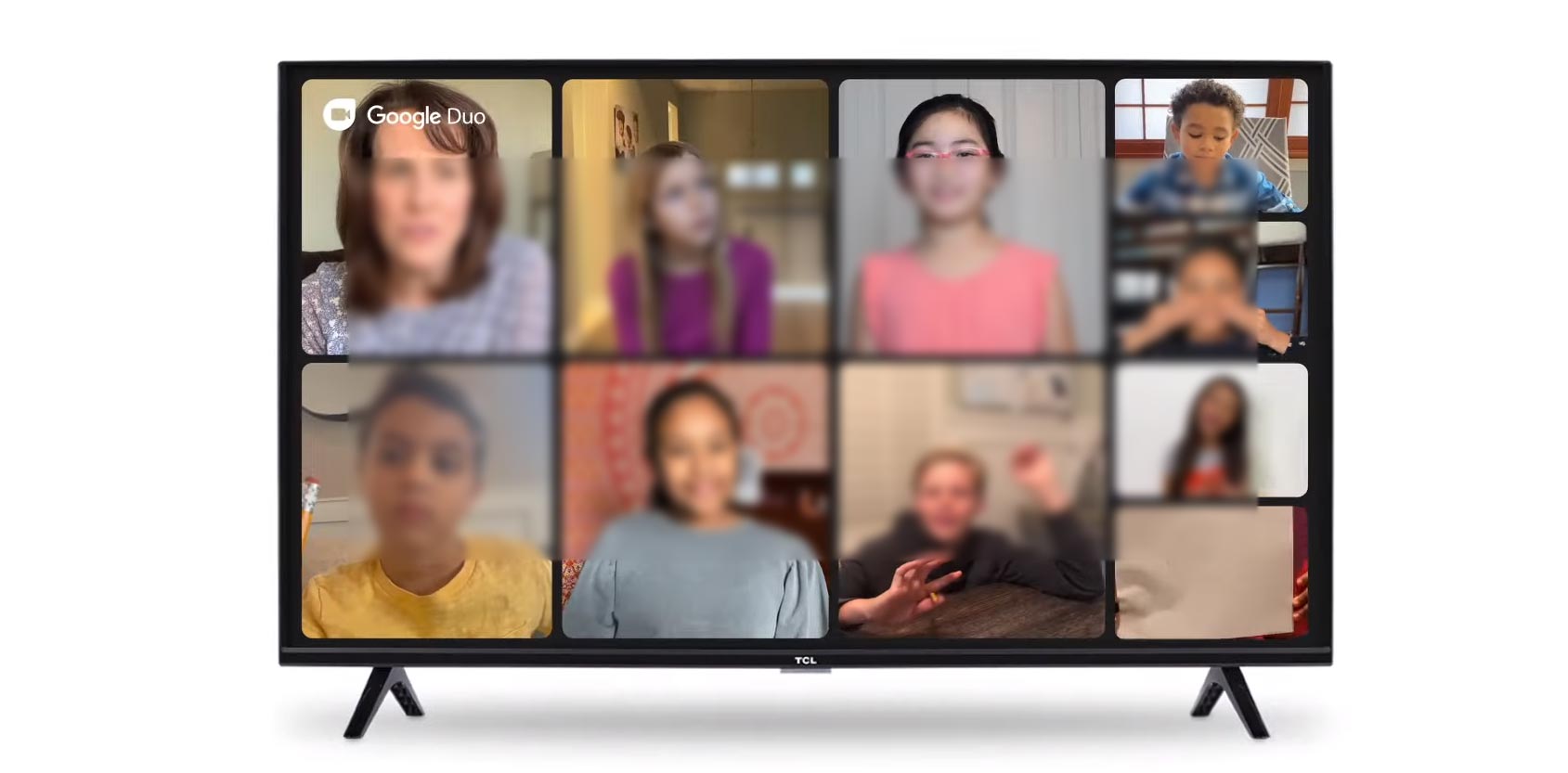 Most Android users recommend Google Duo because of its intuitive video call features and the number of participants for free. More so, Duo works across devices, including Android, iOS, and Chrome OS; it also flaunts a similar interface with Google Meet, and with Duo, you can make calls that last more than an hour (60 minutes).
At the moment, there is no news of Google folding Duo into Meet; so, anyone that wishes can switch to using Duo at the moment until they decide to finally upgrade to Google Workspace plans to enjoy unlimited Meet calls.
If you decide to go with other video call services, you'd be getting a shorter limit time for their free versions. You can also Chromecast your Google Duo to supporting display devices like Android TV.
Wrap Up
Well, the maximum number of participants that could engage in your Meet call is 100 – for the Workspace Individual plan. Well, Google's offering is still better than Zoom's offering. While Google offers a 60-minute limitation, Zoom's free plan offers just 40 minutes. When you use Google Meet for Personal use, You can use Google Duo. It works on low internet data speed too. Also, It is End to End Encrypted. Also, 60 minutes time frame is enough for startup freelancers and Businesses.
Well, let's keep watching how things would turn out in the next few months. Google may launch new updates to the Workspace Individual plan; this is the latest news about Meet and Google Duo until then. What do you think about this? Thus 60 Minute' time frame is enough for you? Share your thoughts below.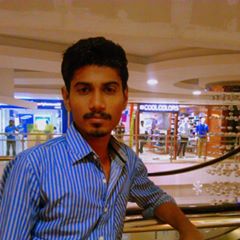 Selva Ganesh is the Chief Editor of this Blog. He is a Computer Science Engineer, An experienced Android Developer, Professional Blogger with 8+ years in the field. He completed courses about Google News Initiative. He runs Android Infotech which offers Problem Solving Articles around the globe.