We know Giphy is a popular platform for GIF animated content and pictures. Most of the images are 2-3 seconds videos but in the image format. So, They will not require additional video player codecs to play the short videos. People use them in the Memes and comments to make some fun comments and appreciation. Facebook already using Giphy API for a long time. That's how the GIF formats are working better on Facebook. Now Facebook acquires Giphy for $400 million, and they planned to use the content search and use them on Instagram. Users can search the Giphy contents within the Instagram app and use them in the Stories, Chats, and comments. Initially, they are planning for the Story section. When it succeeds, they will utilize the feature in other parts also.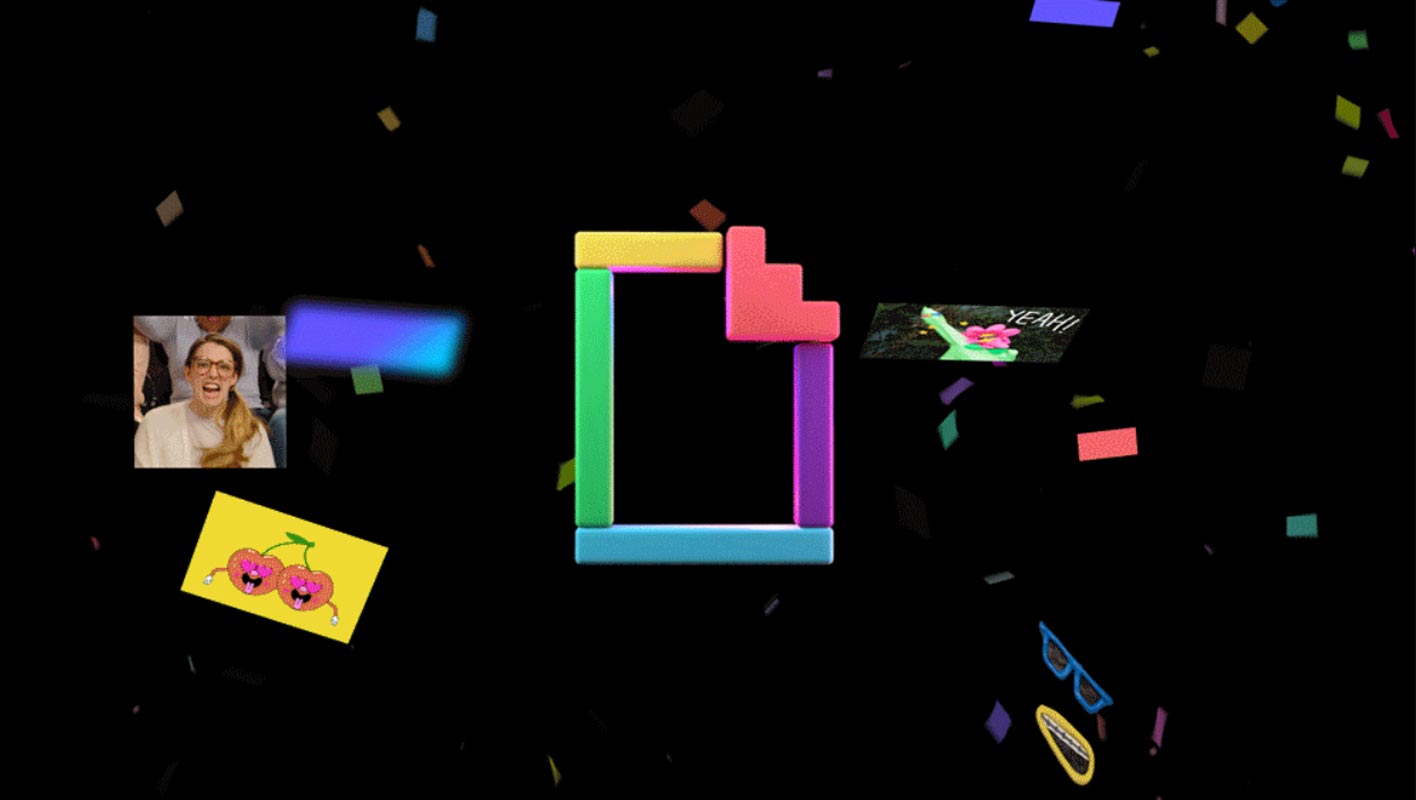 Why Facebook acquired Giphy?
If you are a regular Facebook user, you can remember before few years, GIF formats will not work on Facebook platforms, including Instagram. But After some time, supporting GIF formats are work better. You can also use the Image URL to integrate the Animations without uploading them. All these features happened via Giphy API. Facebook used this API on Facebook, Instagram, and WhatsApp. When you are a regular user and want to use API, You can use it for free with limited options. When an enterprise wants to use the API, there will be bulk resource usage. Thus the company that provides the API will charge for the usage. In my opinion, Facebook found instead of spending money on API. It is wise to purchase the company itself. They confirmed the acquisition on their official page and twitter page.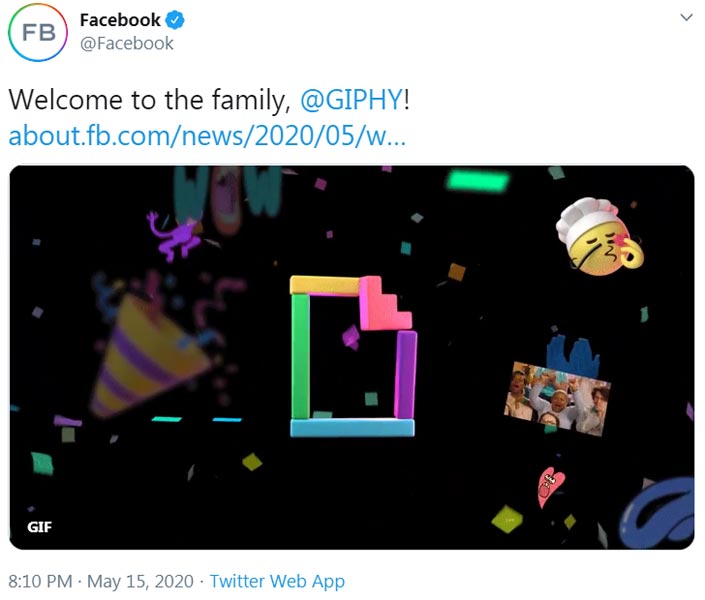 Giphy's 50% traffic is coming from Facebook platforms, and within that 50%, 25% is from the Instagram platform alone. When Facebook has full control over Giphy, they can utilize the features entirely instead of making small contracts with them for every different usage.  The main focus of using Giphy is on Instagram. Most Instagram users use third-party apps to make better stories. When you can fetch the best GIF memes within Instagram, it is suitable for the platform. That's what Facebook is doing here.
Giphy on Instagram- What it is meant for users
As a user, you may wonder, I already using those GIF files in the Facebook comment and Posts. What is the use of integration? Currently, there are no complete details about the usage of Giphy. But in their official post, they mentioned initially they are going to use Giphy in Instagram stories. Also, a lot of artists are contributing to the community. Thus, Facebook can use a lot of Animation Emojis and ideas in stories. Instagram and Snapchat are direct rivals with similar concepts. Snapchat is frequently releasing thoughts like Snapchat streaks to engage the users with the app. So, Instagram needs fresh ideas to make users stick with the app. Giphy will help them if they utilize the platform.
Wrap Up
Facebook keeps rolling out features to compete with the latest usage. 50 People video calls support in Facebook Messenger Room, and Eight People support in WhatsApp video call are some significant improvements. Big Tech companies always buy small companies when they attract users and have potential. If Giants feel or have an idea that they find the integration will be useful to them in many ways, they don't hesitate to acquire a decent amount. From the user view, we can't benefit anything from here until Facebook roll out features that are based on the Giphy platform, and we feel useful. Until some updates, you can still use your old methods to use GIF format images in all Facebook platforms using Upload or URL methods. Did you feel the acquisition make drastic improvements in Instagram to keep user engagement? Comment below.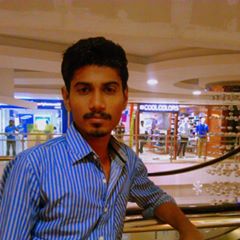 Selva Ganesh is the Chief Editor of this Blog. He is a Computer Science Engineer, An experienced Android Developer, Professional Blogger with 8+ years in the field. He completed courses about Google News Initiative. He runs Android Infotech which offers Problem Solving Articles around the globe.