The Fairphone 5 is a remarkable testament to innovation in the smartphone industry. As I grasped it, a wave of nostalgia washed over me, reminiscent of a time when phones prioritized ease of use and repair. It conjured images of the iconic Nokia, celebrated for its interchangeable back panels and easily replaceable batteries. In an age dominated by sealed designs, the Fairphone 5 emerges as a refreshing throwback, offering a tangible connection to a bygone era of practicality and user-centric design. This device bridges the gap between the past and present and sets a new standard for smartphone sustainability and longevity.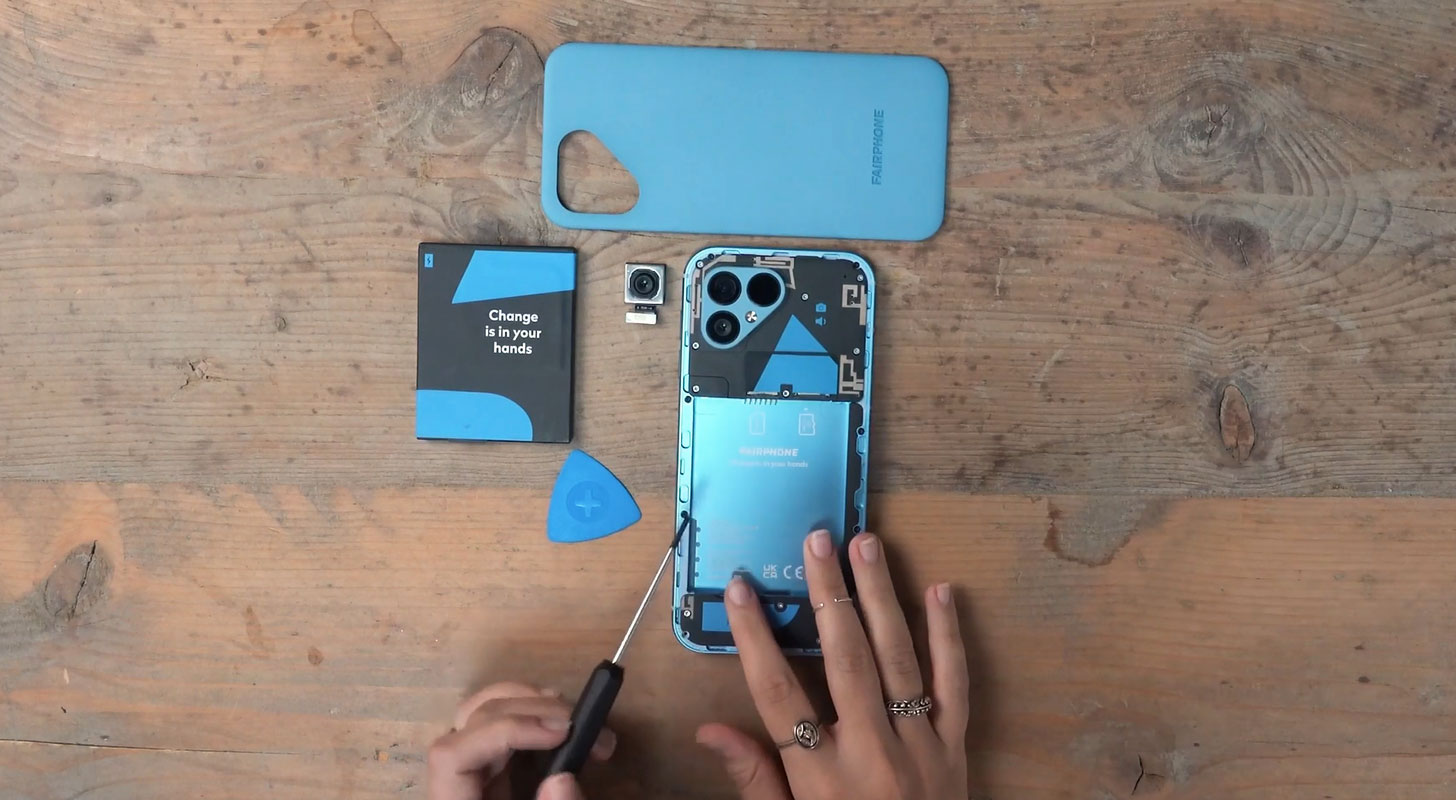 Fairphone 5- A Nostalgic Revival
Removing the transparent rear cover and taking out the battery was a nostalgic experience. It was reminiscent of when you could change your phone's color or replace a fading battery without breaking the bank. The Fairphone 5 takes us back to an era of simplicity and practicality.
Embracing Expandable Storage
One feature that sets the Fairphone 5 apart is its microSD card slot. In an age where flagship phones come with hefty price tags for extra storage, expanding your phone's memory with a simple, affordable microSD card is a game-changer. Suddenly, you can have an additional 128GB of storage at your fingertips.
Breaking Free from Storage Woes
For users of phones from industry giants like Apple, Samsung, and Google, the constant battle against storage limits is all too familiar. The Fairphone 5 offers a refreshing alternative. Instead of struggling to free up space or investing in a higher storage tier, you can effortlessly enhance your phone's capacity with a microSD card.
The Remarkable Fairphone 5
Fairphone, a Dutch smartphone company, has achieved something extraordinary with the Fairphone 5. Priced at £619 (€699), it may be a bit higher on the price scale, but it promises up to 10 years of software support. This is a groundbreaking move in an industry notorious for rapid obsolescence.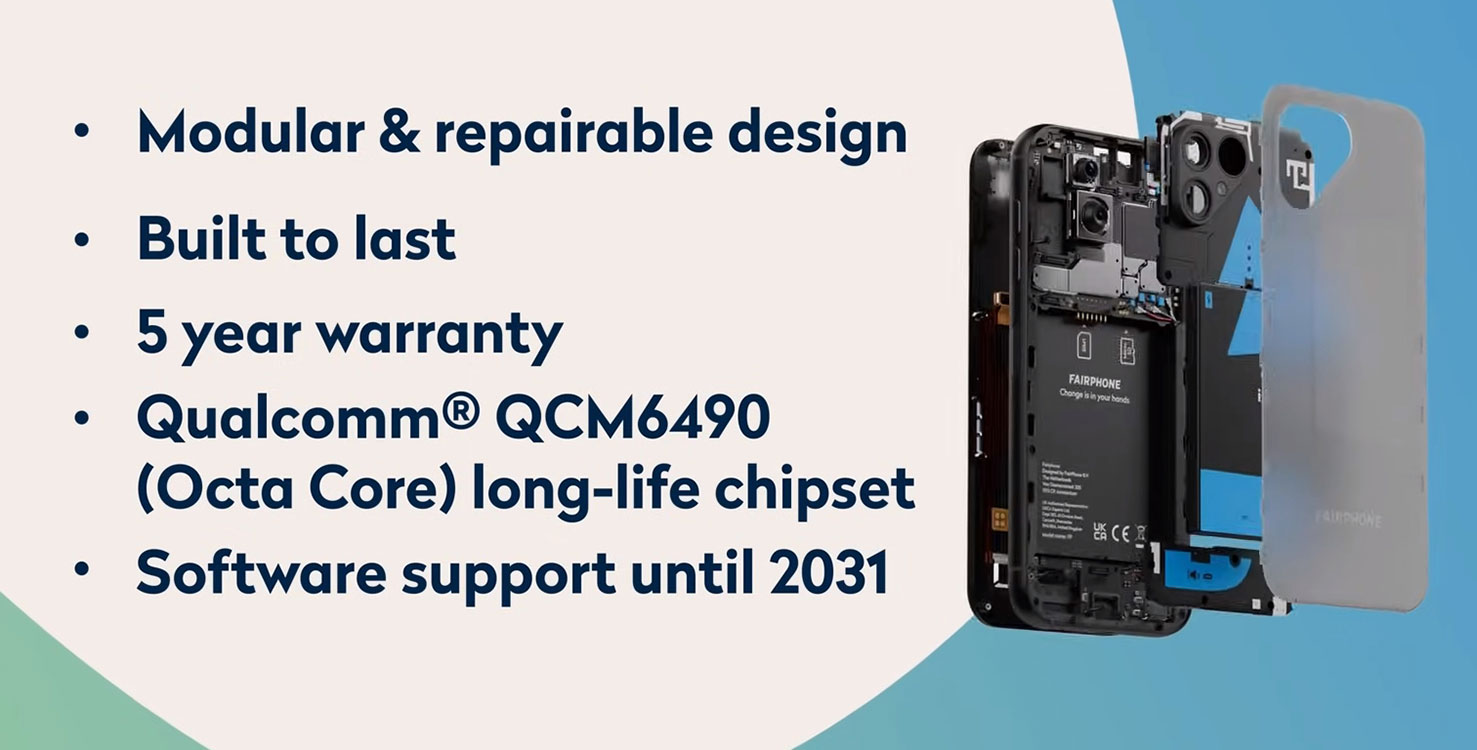 Display
The Fairphone 5 boasts a 6.46-inch QHD+ OLED screen, offering a vibrant visual experience. The display is crisp and clear at 460 pixels per inch (ppi), though it may struggle slightly under direct sunlight.
Processing Power
Powered by the Qualcomm QCM6490 processor and equipped with 8GB of RAM, the Fairphone 5 delivers reliable performance for various tasks.
Storage Options
With 256GB of internal storage and the added flexibility of a microSD card slot, the Fairphone 5 ensures you have ample space for your digital life.
Operating System
Running on the Fairphone OS based on Android 13, the device offers a streamlined and efficient user experience.
Camera Capabilities
The Fairphone 5 features dual 50MP rear cameras and a 50MP selfie camera. While the primary camera performs well in good lighting, low-light situations may pose a challenge.
Repairability and Sustainability
Fairphone takes a revolutionary approach to device longevity. The battery is designed to maintain at least 80% of its original capacity for over 1,000 full-charge cycles. Moreover, users can quickly repair the phone with readily available modular spare parts.
A Step Towards Sustainability
Fairphone's commitment to sustainability is evident in every aspect of the Fairphone 5. From using ethically sourced materials to providing fair wages for manufacturing workers, this company sets a new standard for eco-conscious technology.
FAQs
Can I replace the battery of the Fairphone 5 myself?
Yes, Fairphone provides modular spare parts, and replacing the battery is a straightforward process that requires only a standard screwdriver.
Is the Fairphone 5 compatible with other operating systems?
Users can install alternative operating systems like Linux if they prefer to move away from Google services.
How does the Fairphone 5's camera compare to mainstream rivals?
While capable of capturing good shots, the camera may struggle with color consistency and detail, particularly in low-light conditions.
What sets the Fairphone 5 apart from other smartphones in terms of sustainability?
Fairphone goes the extra mile by using ethically sourced materials, offering fair wages, and ensuring the phone is repairable at home.
Does the Fairphone 5 come with a warranty?
Yes, the Fairphone 5 comes with a five-year warranty, reflecting the company's confidence in the device's longevity and durability.
Wrap Up
The Fairphone 5 is a true game-changer in the smartphone landscape. It challenges the norms and sets a new benchmark for what we should demand from our devices. It stands tall as proof that technology can be built to endure, defying the prevailing trend of planned obsolescence. By strongly emphasizing repairability, expandable storage, and ethical production practices, the Fairphone 5 leads the charge toward a more sustainable tech industry. 
It dares to ask why our gadgets can't be designed to last, to be user-friendly, and to consider the environmental impact of their production. In a world where disposable electronics have become the norm, the Fairphone 5 emerges as a beacon of hope, inspiring a shift in how we approach and perceive our devices. It's not just a phone; it's a revolution in how we interact with technology.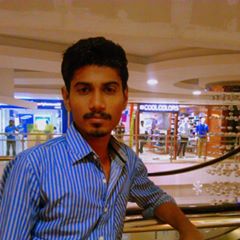 Selva Ganesh is the Chief Editor of this Blog. He is a Computer Science Engineer, An experienced Android Developer, Professional Blogger with 8+ years in the field. He completed courses about Google News Initiative. He runs Android Infotech which offers Problem Solving Articles around the globe.