There are lots of events that will happen in Google every year. But Google I/O event is most expecting one from all categories of people. The event contains new things for developers, techies, and regular people. Both software and Hardware side Google will launch new things in Google I/O. Due to the current situation, The 2021 event is happening as a virtual event. So, Everyone can attend the event. Based on your Interest, You can join in any event. They will release new major Google Assistant things in Google I/O. Now Google Assistant is getting Broadcast Android Mobile and Family Bell in I/O 2021. Before this release, You can only broadcast in the Smart Speakers. Now you can Broadcast messages to Android Mobiles also.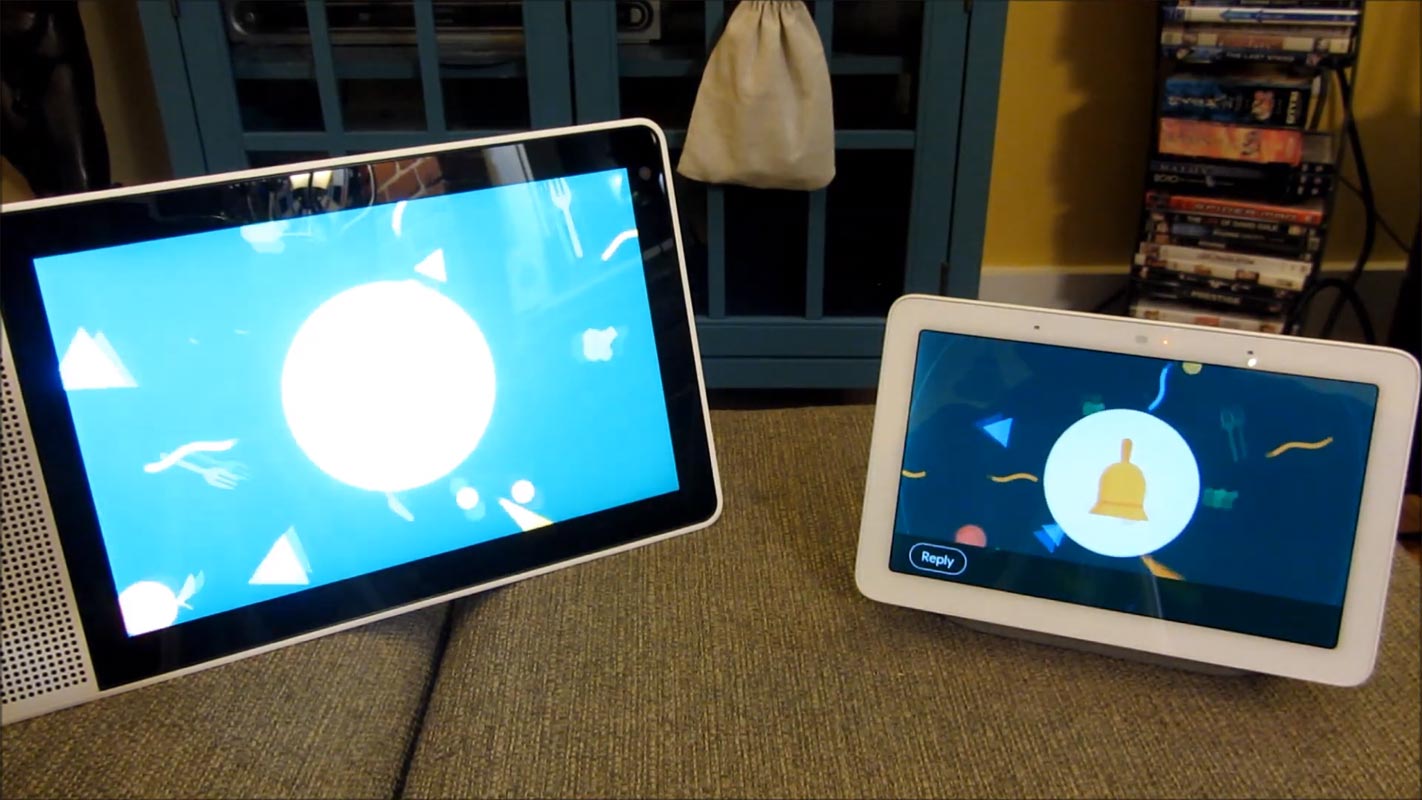 What is  Google  Assistant  Broadcast?
Google Assistant broadcast was first introduced in 2017. Using Google Assistant, you can broadcast your voice messages to your rooms and devices. It is a handy feature. For example, you can broadcast your messages to other rooms to tell them the launch is ready or send SMS to the whole house when you're away. But this feature will be restricted or blocked by Downtime when Digital Wellbeing is enabled, and broadcasting features are not available in all languages and countries. You can broadcast all your messages to:
All your Speakers, Smart Display, and Smart Clocks
A Specific Speakers, Smart Display or Smart Clock
A Specific room that has at least one Devices with Google Assistant.
How to  Use  Google  Assistant  Broadcast?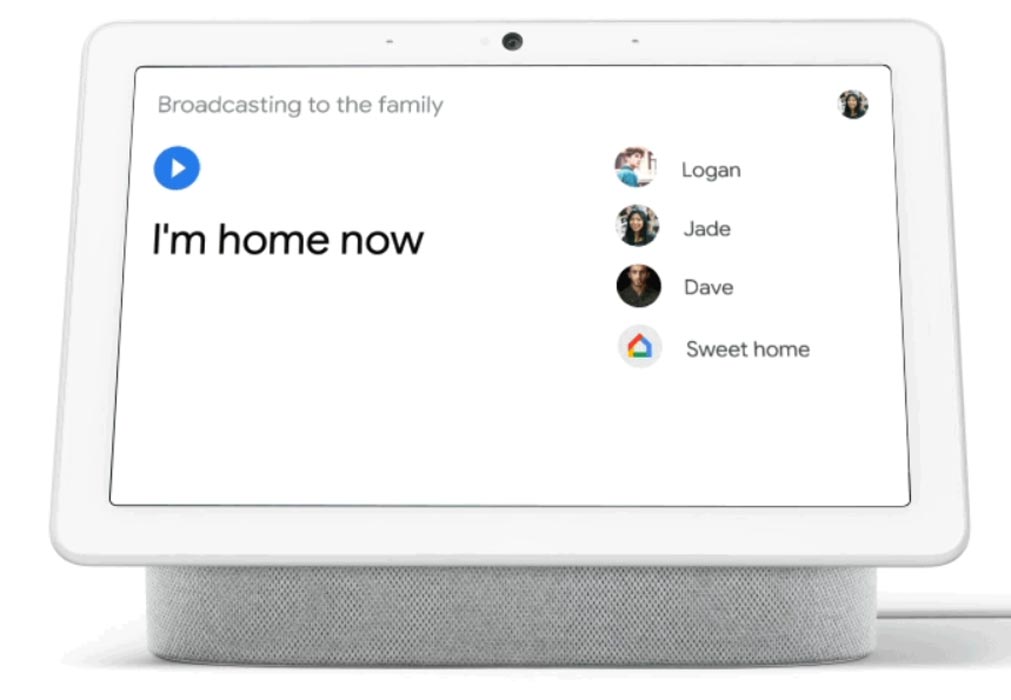 To broadcast a message to every Google Nest or Home device, the following commends are used.
If you are using more than one Google home or nest at speakers and Smart displays in your home, you can use a single broadcasting system using Google Assistant. For example, using your smartphone or tablet, or a Google nest or Home devices, a smart home, you can broadcast your messages.
How to Add Home Members in Google Home App?
To broadcast messages to Home members, you have to add them to your Google Home app. To do that, follow the below steps.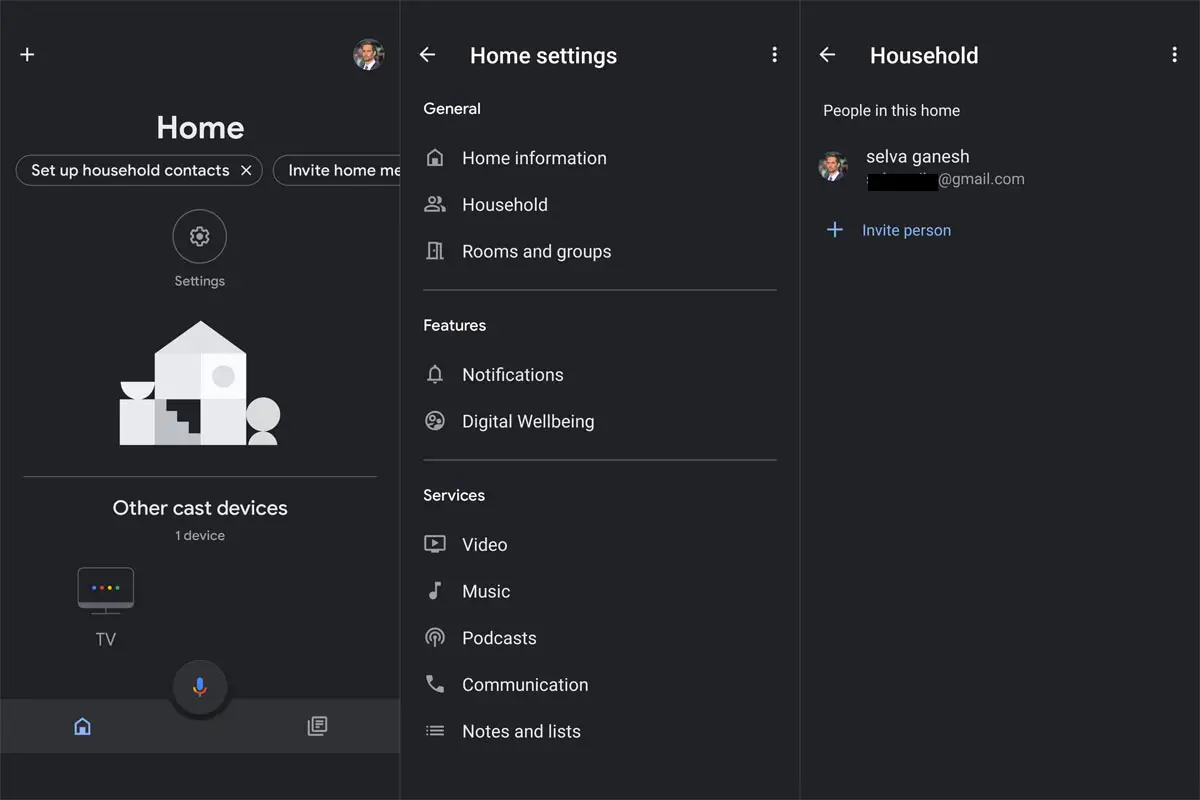 Choose Household. Add your family members google account. That's all hereafter, whenever you ask Google Assistant to broadcast a message, it will appear on your family members' devices.
How to Broadcast Messages in Google Assistant in Android Mobiles?
To launch Google Assistant, you need to use iPhone, iPad, or Android device. For example, you need to say "Hey Google" to use a Google Home or Nest Smart Speaker or Smart Displays. There are many ways to launch Google Assistant. At first, you need to say "Ok Google" or "Hey Google."
If you are using a newer device, you can use launch the Google Assistant with a swipe from the bottom left. If you are using iPhone and iPad Google Assistant app needs to be installed. Once your app is installed, open the app and say "Ok Google" or press the "Microphone" icon, and automatically Assistant will begin listening.
We already discussed that "Broadcast" and "Announce" are the two commands used to broadcast your messages to every device you are using. If you need to broadcast to the specific room or specific device means these commands are used:
"Broadcast" to (room name /example living room) (messages).
"Announce" to (device name) (messages).
There is not much difference between these two phrases because the first phrase will broadcast to every device in the house, the second phrase will broadcast only the mentioned device you said in commands.
Respond to Broadcast
Google Assistant can also respond to the messages you received from a speaker or smart display; you need to follow the following commands.
"send a reply" (Google will follow up and ask for the message is).
What is A Family Bell in Google Assistant?
Google Assistant is extending its Broadcasting feature to the next level. They are introducing new Family Bell remainders, games, and songs come to Google Assistant. We can access the full list of available stories by saying, "Hey Google, tell me the story." Google Assistant having the most popular feature, which allows users to reach their family anywhere they are. Users can broadcast their messages across all smart devices at home and mobile phones using this new feature, Family Broadcast.
In the future, Google is adding more taste with extra two new Family reminders used to water the plants and tidy up the house. Family Bell in the future expands to eight languages, including Dutch, French, German, Hindi, Italian, Japanese, Korean, Portugues, and Spanish. Google and Pottorman Publishing Collaborating to bring more stories later this year. To set up the family bell, Follow the below steps.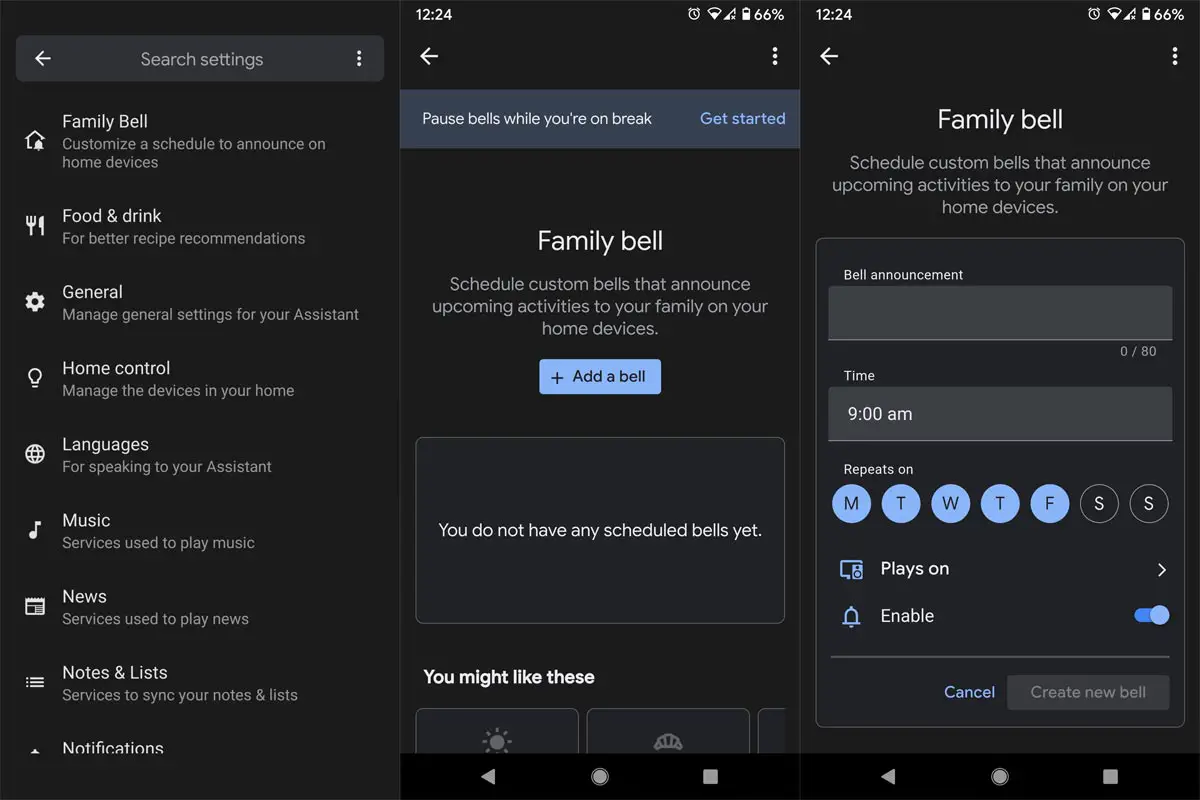 In the Settings, choose "Family Bell."
Select "Add bell." Setup the schedule as per your choice. That's all. Hereafter Google Assistant will announce the message at a particular time.
Wrap Up
Google Assistant keeps adding new features often. Other than fancy things, Most of the features are useful in real-time. Google Broadcast support extending to Android mobiles is a good idea. It will help you to reach the people even if they are not at home. Family bell will help you to make assemble the family members at the same time every day. Since it is a highlight feature, Google released it on the Google I/O event 2021. Did you feel the feature is useful for you and your family? Share your thoughts below.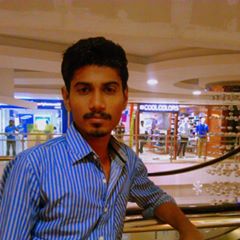 Selva Ganesh is the Chief Editor of this Blog. He is a Computer Science Engineer, An experienced Android Developer, Professional Blogger with 8+ years in the field. He completed courses about Google News Initiative. He runs Android Infotech which offers Problem Solving Articles around the globe.