After Zoom becomes an overall success, when Work from Home happens in most companies, Tech giants, including Google, begin to redesign their existing video conference and chat solutions. They begin to integrate that solution into already existing popular platforms. Google integrated Meet into Gmail. Facebook added Rooms video platform into Messenger. But every company has a different tier. Not all features are free. Some apps are paid. Google Chat only available with full features on Workspace. But now Google Chat Web version now available free for Personal users. Maybe Google planning to replace hangout with Google Chat.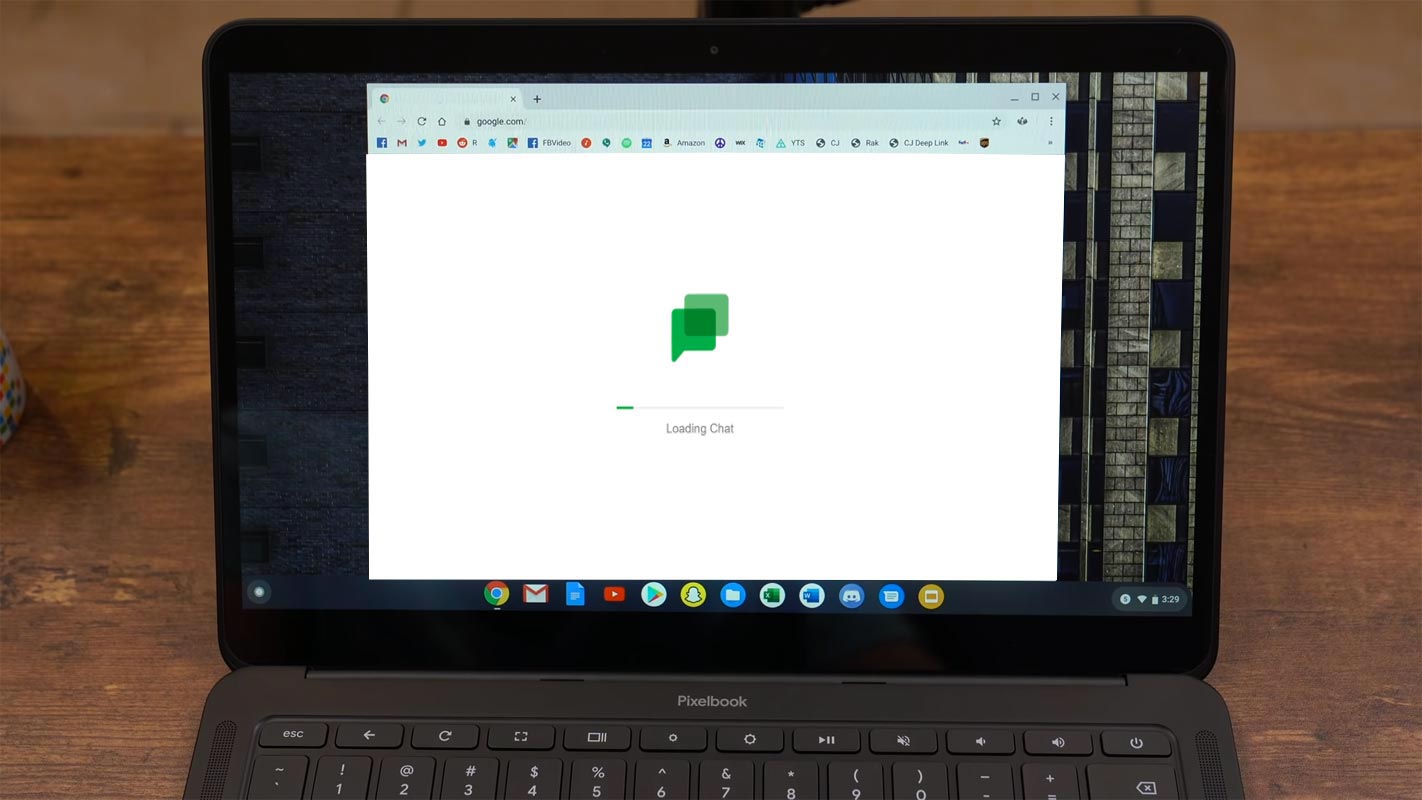 The first quarter of 2021 has been all about Google and its products. The USA tech giant has finally launched series of updates and apps it promised to launch since a while ago. Today, we see the Google Chat web version flaunting a new UI similar to Hangouts' interface.
Actually, Google had announced that it was working on splitting its Hangout platform into Google Chat and Google Meet. The change has been effective since last year; however, only Google Workspace accounts got the "Chat" feature – but now, it's rolling out for free personal accounts.
What is Google Chat?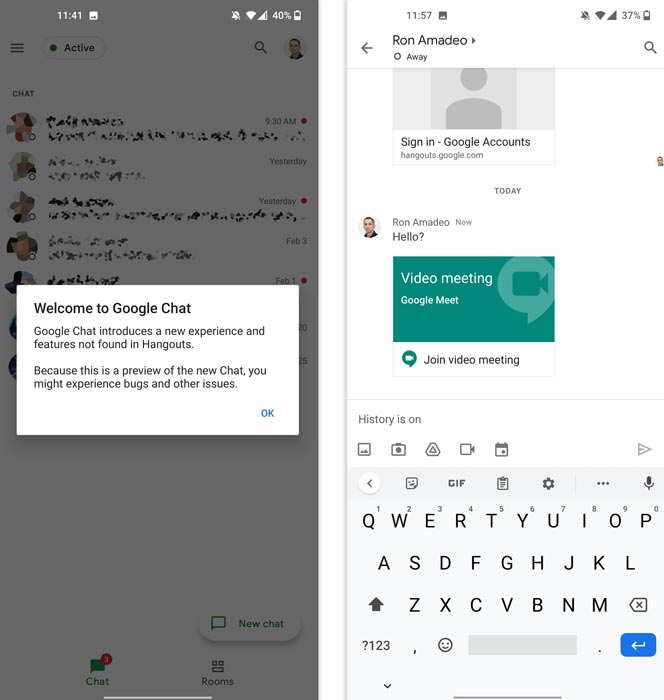 Google Chat is similar to Hangouts; it is a platform where Gmail users can converse and share files instantly. It works similarly to Microsoft Teams and Slack. On Google Chat, you can send direct messages or engage in team chat rooms. The platform utilizes Google Drive for content sharing.
Ron Amadeo was among the first persons to notice the latest improvements to Google Chat. Amadeo tweeted that he could see all his contacts on the Chat app using the search feature.
The redesign of Google Chat to look pretty much like Hangouts made the app more intuitive to use. Now, Google moves classic Hangout users to Chat; thus, visiting the native chat.google.com redirects to mail.google.com/mail/u/0/chat.
Google Chat Web is now free for Personal accounts
The big news about Google Chat is that it is now available for free for personal accounts. Before now, only Workspace accounts can access the platform – or someone with a Workspace account must invite you before you can access Google Chat.
However, in the meantime, access to the Google Chat platform isn't available to all personal Google account users. The update is still rolling out – so, if you can't access the Google Chat web version, you may need to wait for some time more.
Features Of Google Chat Web Version
According to 9to5Google, the redesigned Google Chat web version features a collapsible navigation drawer on the left pane. There, you can access Chats for both individual accounts and groups, Rooms, and even Google Meet. The new UI also features a small Hangouts-like chat window that pops up in the bottom-right corner. Furthermore, the top bar has a search bar, a dropdown that lets you set your current mode (Active, Do not disturb, or Set as Away), and settings.
Availability
Personal accounts that got the early access are pretty lucky – many people haven't got the access yet – and can enjoy a whole new experience, pretty better than what the paying accounts are getting. We can quickly minimize the left sidebar by clicking the hamburger button. More interestingly, you can now dock conversations in compact windows – just as Hangouts pops up in Gmail – and you can open many conversions in compact windows. More updates are coming to Google Chat as it keeps rolling out to all users.
Wrap Up
The Zoom success affects all leading Tech companies. Because for years, they already have platforms and solutions, But they never get this many users within a short period. They begin to investigate what they did wrong and begin to patch with the updates. It is always a wise idea to implement the feature in an already existing platform. That's why Google integrates Meet into Gmail. Now they are planning to integrate Google chat as a Hangout alternative. But, in the meantime, what do you think about this latest improvement?.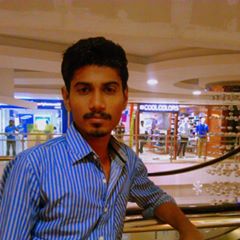 Selva Ganesh is the Chief Editor of this Blog. He is a Computer Science Engineer, An experienced Android Developer, Professional Blogger with 8+ years in the field. He completed courses about Google News Initiative. He runs Android Infotech which offers Problem Solving Articles around the globe.