Google's recent announcement regarding Chromebooks marks a monumental leap towards revolutionizing user experience and ensuring the durability of these devices. The extension of Google Chromebook software support from eight to 10 years is a testament to Google's unwavering commitment to customer satisfaction. This move surpasses industry standards and reaffirms their dedication to product longevity. Introducing adaptive charging and the energy-saver mode adds another layer of innovation. These features are poised to redefine how users interact with their Chromebooks. Adaptive charging maintains the battery at an optimal 80%, enhancing its lifespan. Meanwhile, the energy-saver mode intelligently manages energy-intensive processes, a practical addition emphasizing efficiency.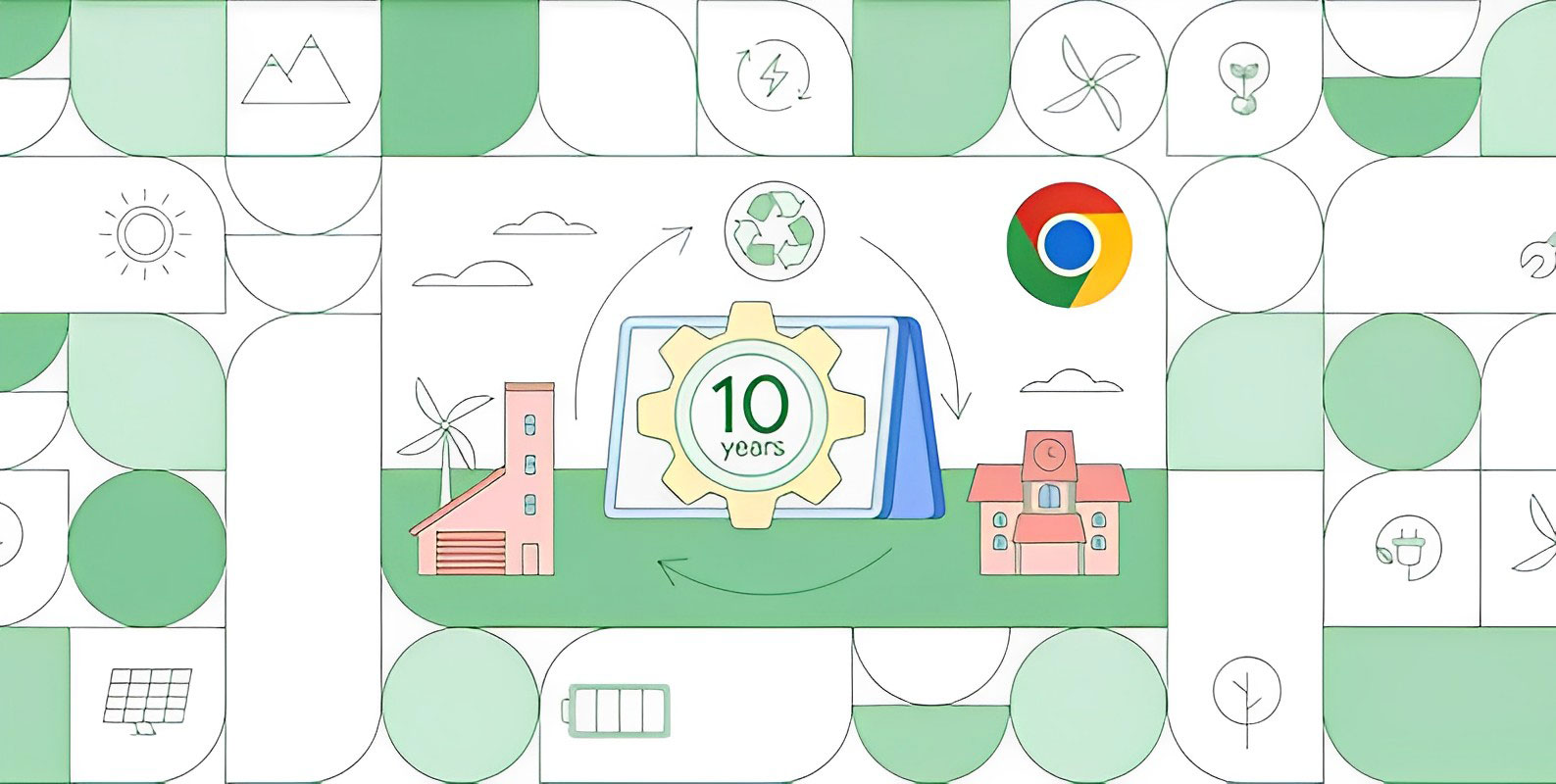 Google Chromebooks 10 Years of Software Support
Starting the upcoming year, Chromebooks released from 2024 onwards will enjoy a 10-year-long stream of updates, counted "after the platform was released." This extension is a substantial leap forward, surpassing the industry standard. Google's commitment to providing this extended Support is a testament to its dedication to user satisfaction and product longevity.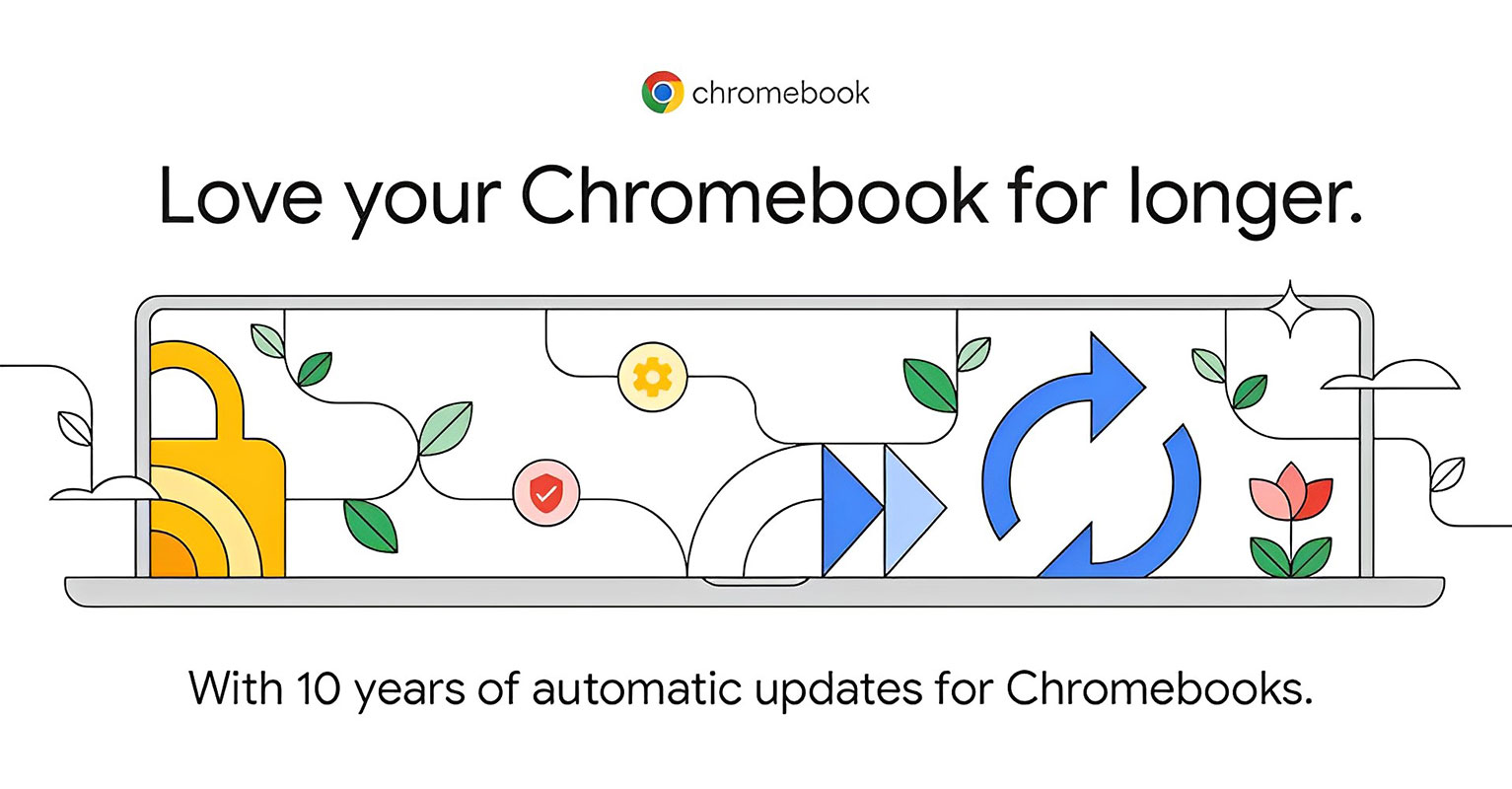 Empowering Existing Owners
Recognizing the value of their existing user base, Google generously offers owners of Chromebooks released before 2021 the choice to "extend automatic updates to 10 years from the platform's release when they receive their last automatic update." This move ensures that earlier models can still benefit from the extended software support.
Adaptive Charging: Prolonging Battery Health
One of the groundbreaking additions to ChromeOS is the introduction of adaptive charging. This feature ensures your Chromebook maintains an 80% charge to promote overall battery health. By allowing your device to charge before you disconnect from power fully, this innovation aims to prolong the lifespan of your Chromebook's battery.
Fine-Tuning Power Management
Users will find a convenient toggle in the Settings menu for turning on or off adaptive charging under Device and Power. Admins overseeing multiple devices can also set this as the default option. Furthermore, an intriguing "Charge limit" preference is designed to extend battery lifespan as the device ages, representing another thoughtful touch from Google.
Introducing the Energy Saver Mode
Google is not stopping at adaptive charging but also introducing an "Energy saver" mode. This mode optimizes battery life by reducing or deactivating energy-intensive processes. Users can easily toggle this feature on or off in the settings. ChromeOS will also automatically engage the Energy Saver mode when the battery level drops to 20%, providing an additional layer of battery management.
Rolling Out Soon
Anticipation surrounds the imminent arrival of these features to ChromeOS. Google assures that they will be accessible to most compatible platforms, ensuring a widespread benefit to the Chromebook community. The introduction of these enhancements is set to redefine the Chromebook experience, emphasizing longevity, efficiency, and user satisfaction.
Seamless Transition to 10-Year Support
Starting in 2024, Chromebook users with models released from 2021 onwards will seamlessly receive the extended 10-year Support. For those utilizing Chromebooks released before 2021, extending automatic updates to a decade from the platform's release will be available upon receiving their last automatic update. This flexibility ensures that new and existing users can enjoy the extended Support.
Unprecedented Support for Budget-Friendly Chromebooks
This announcement marks a notable milestone for Chromebooks, especially considering their budget-friendly pricing. Comparatively, the average Mac receives seven years of macOS updates, while Windows devices typically receive ten years of updates. This extended Support sets Chromebooks apart, addressing a long-standing concern regarding automatic update expiration dates.
Security Beyond Updates
Even after a Chromebook reaches the end of its automatic update cycle, users can rest assured knowing that it still comes equipped with robust built-in security features. The Verified Boot feature, for instance, conducts a self-check during startup. If tampering or corruption is detected, the Chromebook will autonomously revert to its original state, ensuring continued security.
FAQs
What is Adaptive Charging?
Adaptive charging is a feature introduced by Google that maintains your Chromebook's battery at 80% to extend its lifespan. It ensures the battery fully charges before disconnecting from power.
How do I enable Adaptive Charging on my Chromebook?
To enable Adaptive Charging, navigate to Settings > Device > Power, where you'll find a toggle for this feature. Admins can set it as the default option for managed devices.
What is the "Energy Saver" mode?
The Energy Saver mode increases your Chromebook's battery life by reducing or turning off energy-intensive processes. It can be toggled on or off in the settings.
When will Adaptive Charging and Energy Saver be available?
These features will roll out in the coming months and be accessible on most compatible platforms.
How does Google ensure security for Chromebooks after automatic updates cease?
Even without automatic updates, Chromebooks remain secure thanks to features like Verified Boot. This self-check at startup ensures that any tampering or corruption is rectified, returning the Chromebook to its original closed state.
Wrap Up
Google's decision to extend Chromebook software support to a remarkable ten years is a game-changer in the tech industry. This commitment sets a new standard for user satisfaction and product longevity, solidifying Chromebooks as a reliable choice for users of all kinds. The introduction of adaptive charging and the energy-saving mode further exemplifies Google's dedication to enhancing user experience. These features prolong battery life and showcase a thoughtful approach to device optimization. 
With these updates, Google ensures that Chromebooks remain at the forefront of technology, providing users with a seamless and secure computing experience for years. This significant leap forward in Support is a testament to Google's unwavering commitment to innovation and user-centric design.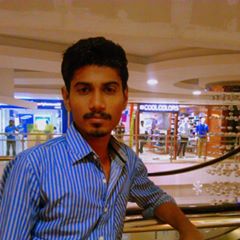 Selva Ganesh is the Chief Editor of this Blog. He is a Computer Science Engineer, An experienced Android Developer, Professional Blogger with 8+ years in the field. He completed courses about Google News Initiative. He runs Android Infotech which offers Problem Solving Articles around the globe.