A benefit of being a software company was when things didn't work out. You can introduce a new platform and move users to those platforms. Also, You can assign the employees to a new project. In Google history, many platforms are shutting down, and users are moved to new platforms. The same is happening with Google Hangouts. Google Hangouts begin using Google Meet for making video calls. When you tap the video call icon, It will create a Google Meet video calls link. From there, you will redirect to the Google Meet calls page. Google Meet is better when compared with Google Hangouts. But Google Meet looks more like office related works.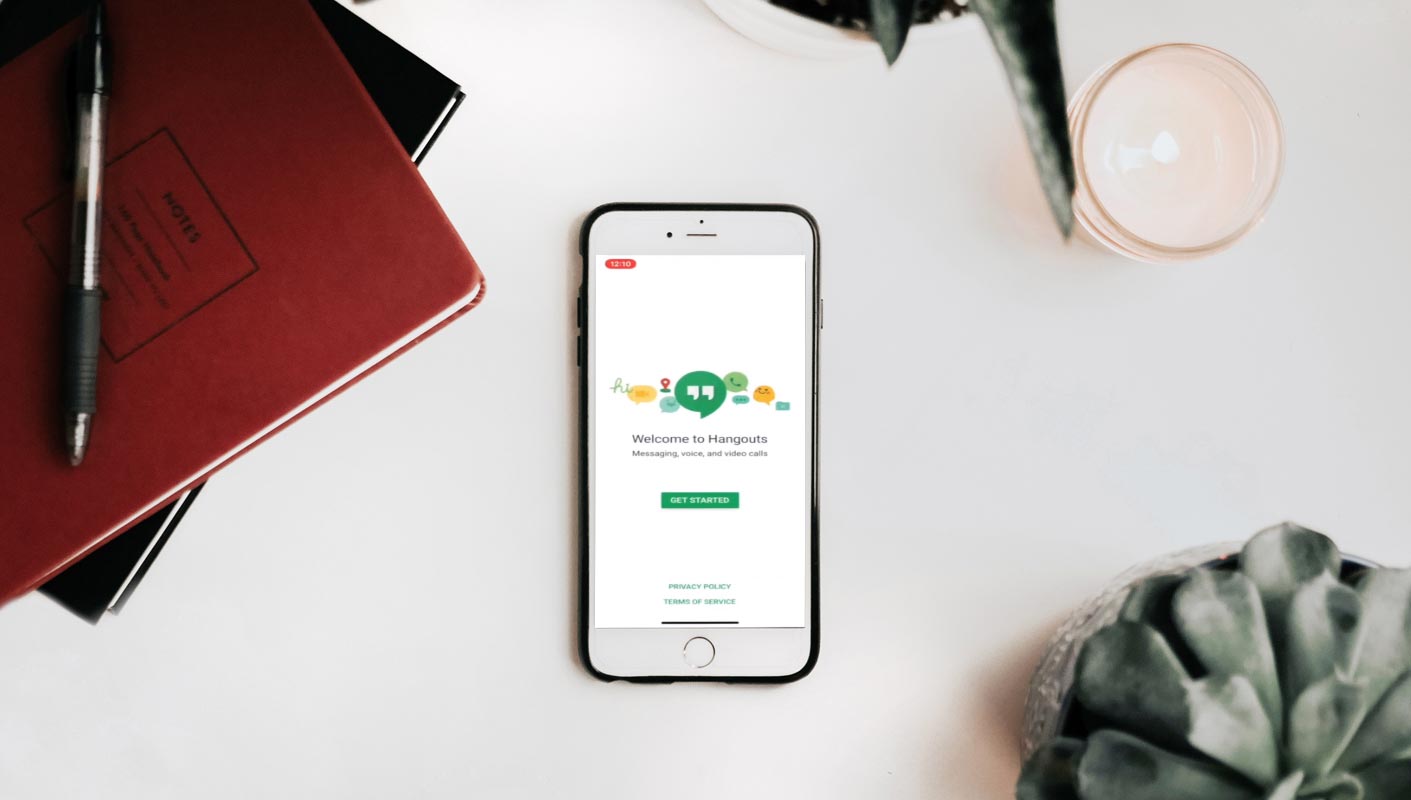 Google has already announced last year that Hangouts will be no more in the year 2021. Implementing its strategy, Google eradicated the group video calling option from the classic Hangouts. Today with a new update of Hangouts, Google replaced the Hangouts group video calling with Meet. However, one-to-one video calling is still available in the classic Hangouts.
Google Hangouts using Google Meet Video calls
The tech giant Google has created multiple services and apps to give a solid answer to its rivals. And sometimes, within this rivalry, many of Google's own services overlap each other and create confusion for users. The same is valid with the classic Hangouts app. At the time, Hangouts was the only app available from Google to chat and video calling. Later Google added the facility of the group chats to get the maximum benefit from this chatting app.
To face the developments made by its rivals, Google developed Google Meet and Google Duo, which, in fact, have the pretty same feature like Hangouts. But any of these apps couldn't get the popularity or user's acceptance till today. Now Google decided to get the Meet into the mainstream of video calling and replaced the Hangouts group video calling option with Meet.
How is Google integrating Meet into Hangouts?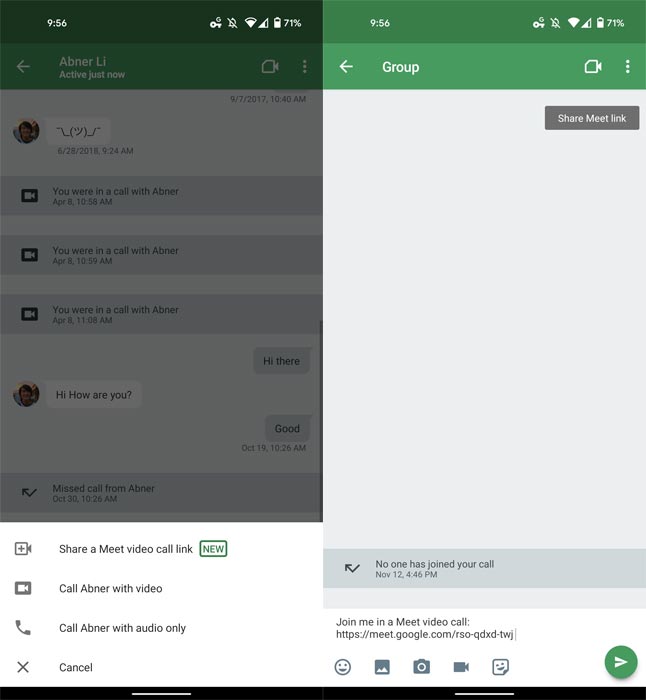 Google released an updated version 36.0.340725045 for Hangouts on the Play Store. When you open Hangouts after installing the recent update, you are welcomed with a banner from Google telling you that video calls in Hangouts will now use Meet. The banner also tells the fringe benefits of Meet, like you will get live captions, screen sharing, and many more.
Again, when you try to start a group video call, all the video group participants get an automated message with a Meet link that redirects them to Meet videoconference on a new page. At the same time, you already have the option to send your contact a Meet link to start a video call.
The good thing for classic Hangouts lovers is that one-to-one video calling is still available in this new update but not sure Google can remove it in any future update.
Will you get some benefit using Google Meet Group Video Call?
Sorry to say, No. Earlier you could make a group video call up to 25 peoples simultaneously, both as a free or a paid workspace user. Now Google Meet reduced the group video calling to only 10 for the basic plan and 25 for paid workspace users. However, you will be using the live caption and screen sharing with other participants in video conferencing.
Is there any option to use native Video Conferencing on Hangouts?
Yes, there is an option. You can download the previous version of Hangouts like v35.0.327050771 from the APK Mirror and enjoy the same video conferencing on Hangouts. But there will be an issue. As most of the phones are updating the new version automatically, so you won't find many participants to make a video conference of more than ten people.
Future Plans
There is no fate of classic Hangouts in the future as Google has announced to stop it in the first half of 2021. Google will reduce the Hangouts functionality over time, and you will be redirected to Google Meet one day.
Wrap Up
Google Hangouts didn't get many updates in recent years. On the other hand, Google wants to make Google Meet Zoom competitive. So, They try to integrate Google Meet into Gmail and other available platforms. There is a variety of video calling apps available from the different tech giant. But if you want to stick to Google, you better start getting familiar with the Meet features and interface as Google will replace both Hangouts and Duo with Google Meet very soon. Do tell us in the comments your thoughts about this migration.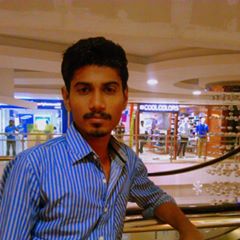 Selva Ganesh is a Chief Editor of this Blog. He is a Computer Engineer, An experienced Android Developer, Professional Blogger & addicted Web Developer. He runs Android Infotech which offers Problem Solving Articles around the globe.