Google's recent announcement of discontinuing support for Google Meet and Zoom on the Nest Hub Max, set to take effect in September 2023, marks a pivotal shift in the device's capabilities. This decision has resonated strongly within the user community, sparking concerns about the smart display's future trajectory. Initially lauded for its seamless integration of video conferencing applications, the Nest Hub Max played a crucial role during the surge in virtual communication amidst the COVID-19 pandemic. However, technical hurdles and subsequent decisions, such as the cessation of game offerings in June, have hinted at a broader strategic shift. With the impending loss of core functionalities, users are left pondering the fate of this once-prominent device in Google's lineup of smart displays.
No Support for Google Meet and Zoom in Nest Hub Max After September 2023
Google's integration of Google Meet and Zoom into the Nest Hub Max in 2020 was a timely response to the surge in demand for virtual communication during the COVID-19 pandemic. It was a move applauded by many, as it transformed the Nest Hub Max into a versatile device capable of facilitating seamless video conferencing.
However, it wasn't long before users started encountering technical hiccups. Reports of connectivity issues, audio discrepancies, and occasional freezes began to surface. Despite these challenges, the promise of effortless video calls remained a key selling point.

In June of 2023, Google decided to cease offering games through the Nest Hub Max. This move was seen as a prelude to a broader shift in focus, which is now evident with the discontinuation of Google Meet and Zoom support.
Terminating third-party Assistant-powered displays in April of the same year marked a strategic pivot for Google. This decision, coupled with the recent developments, suggests a concerted effort to realign the company's priorities in smart displays and voice technology.
Implications for Users
The cessation of Google Meet and Zoom support has far-reaching implications for Nest Hub Max users. Video conferencing, once a cornerstone of the device's appeal, is now a feature on borrowed time.
Zoom's announcement on July 19 stated unequivocally that all support for Google Nest Hub Max would conclude on September 30, 2023. From that point forward, the Zoom app will cease functioning, preventing users from installing or updating it.
Similarly, Google Meet users have been notified that joining meetings on the Nest Hub Max will no longer be possible as of September 28, 2023. This development leaves a noticeable void in the device's capabilities.
The Context: Shifting Priorities
To understand the rationale behind Google's decision, it's crucial to consider the broader context. Terminating third-party voice apps and games in June 2023 signals Google's strategic realignment. This move, now complemented by the discontinuation of video conferencing support, underscores the company's commitment to refining and refocusing its Assistant technology.
At $229, the Nest Hub Max lacks video conferencing, prompting users to question its value proposition. The Pixel Tablet integrates Google Meet and video calling services, raising doubts about the Nest Hub Max's long-term viability.
FAQs
Why is Google discontinuing support for Google Meet and Zoom on Nest Hub Max?
Google's move indicates a strategic shift, seen in the earlier termination of third-party voice apps, towards refining Assistant technology.
Does Google suggest any alternatives for video conferencing on Nest Hub Max?
Google has not provided specific alternative solutions for video conferencing on the Nest Hub Max.
Will existing Nest Hub Max devices still receive software updates?
While details haven't been confirmed, it's advisable to stay updated with Google's official announcements for any forthcoming information.
What alternatives do users have for video conferencing on smart displays?
Users may explore alternative smart displays that continue to support video conferencing applications or consider utilizing dedicated video conferencing devices.
Is there any indication of a successor to Nest Hub Max in the works?
Google has not released any official statements regarding a potential successor to Nest Hub Max. Keep an eye on Google's announcements for updates.
Wrap Up
The Nest Hub Max's future is uncertain due to Google Meet and Zoom discontinuation, leaving it at a crossroads. Loyal users and tech enthusiasts now speculate about the future of this once-pioneering smart display after this unforeseen event. As the dust settles, there is a palpable sense of anticipation. Will Google unveil a groundbreaking successor armed with innovative features and enhanced capabilities? Or does this shift signify a broader change in Google's strategic approach to smart displays? The uncertainty surrounding the Nest Hub Max's future has ignited curiosity and intrigue within the tech community. Users eagerly anticipate Google's next move in smart displays, curious about its impact on interactive home technology.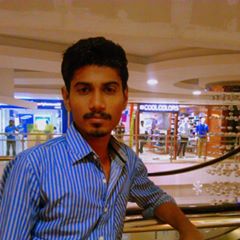 Selva Ganesh is the Chief Editor of this Blog. He is a Computer Science Engineer, An experienced Android Developer, Professional Blogger with 8+ years in the field. He completed courses about Google News Initiative. He runs Android Infotech which offers Problem Solving Articles around the globe.