The success of any platform is how often you ro9llout the user need real-time features. Even though the gap between the user voice and the company may look long compared with other companies, they always notice the forums and interact with the users. Compared with Zoom, Google Meet takes their flight late, But they grab more users' attention since they already have a vast user base with Gmail. After releasing Meet, Google keeps adding new features often. Last Year, Google presented an additional screen experience for video conferences. The Google Meet Companion Mode is now rolling out to Nest Hub Max versions.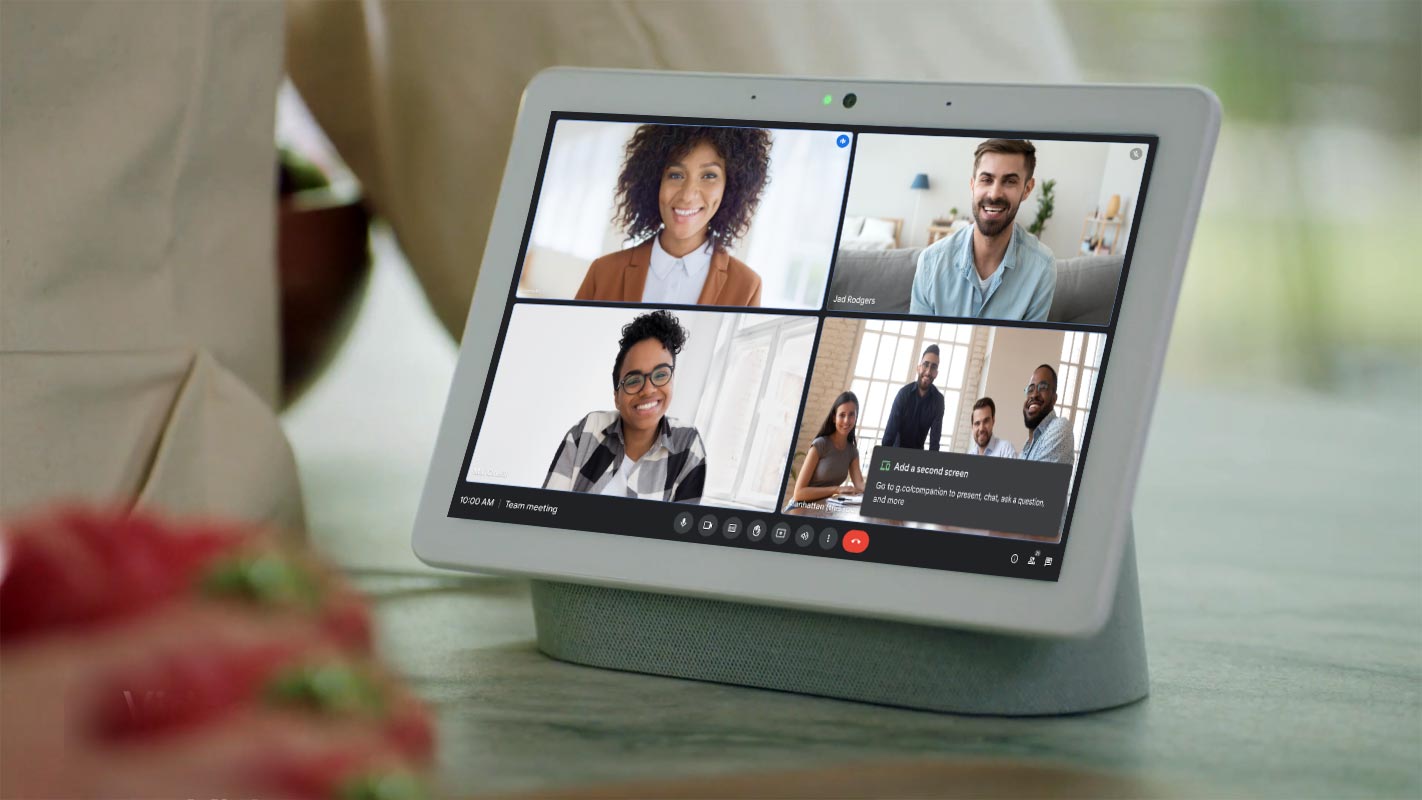 Companion Mode in Google Meet
We are still in the year of the pandemic; we've been spending more time than we've ever imagined with video conversations. It's been proven that you can only fill up a screen with such small users before features and controls become challenging to use. Companion mode is designed to tackle this issue by providing another screen to allow chat or hand-raising polls, host controls, and many more. This way, you can use tools and be part of an event without hiding from the others in the room. The gadget that is used to connect will show an interactive chat screen.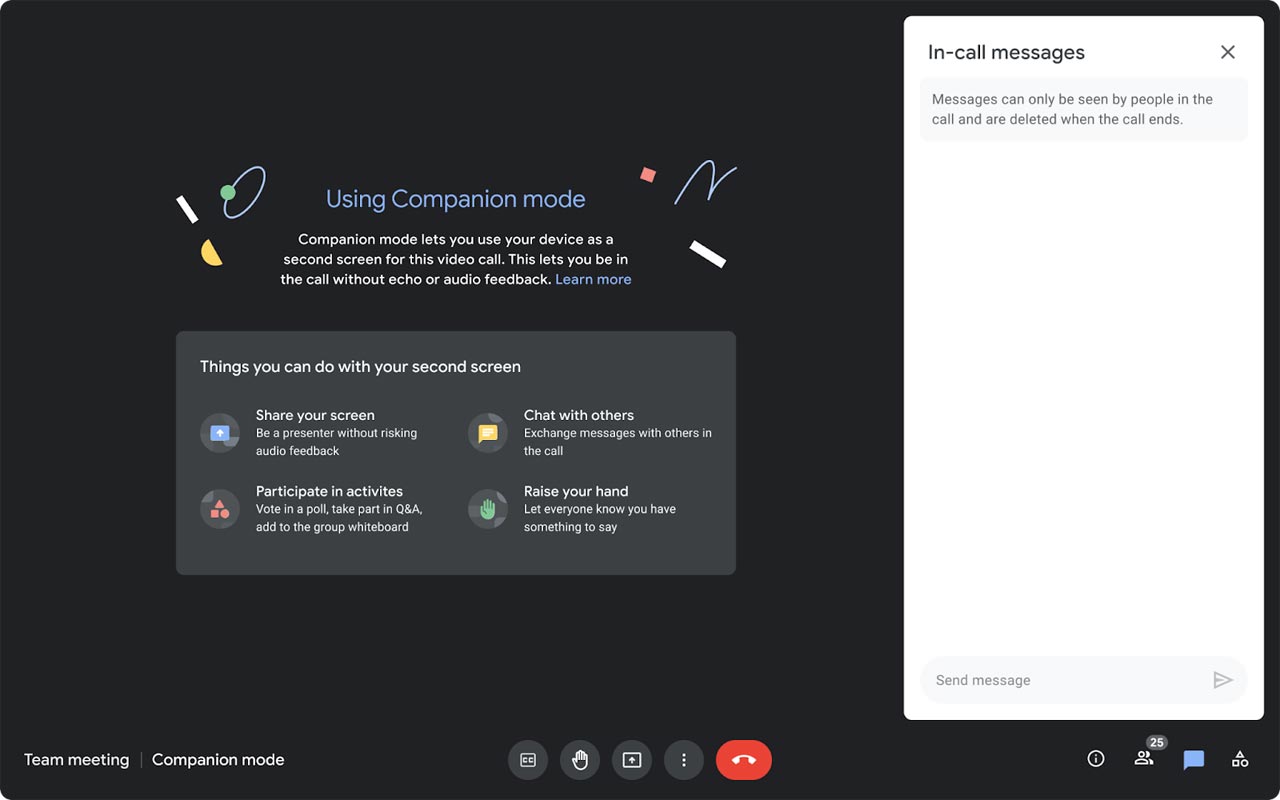 We can text chat, hand raise, make or answer polls using Companion Mode. Also, we can share screens and access host controls on different devices. (i.e. laptop). When you're using the Google Meet call, open on a Smart Display or other dedicated equipment that might not allow you to use these interactive features. You can also turn on the captions, as well as translate.
How to Enable Google Meet Companion Mode in Nest Hub Max?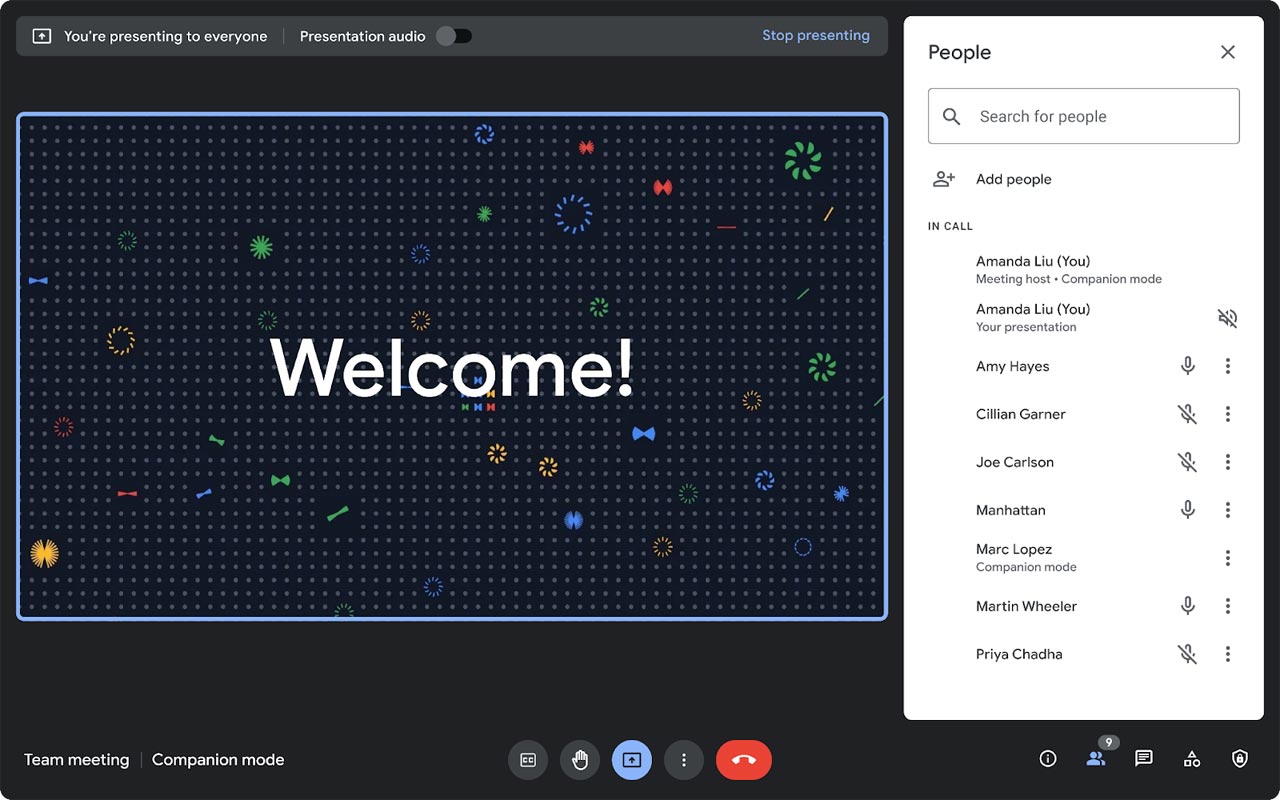 It is possible to join a meeting using Companion mode in your "green room" before starting the session. There's a separate URL that you can access: g.co/companion. You will indeed require an appropriate device. This is the Nest Hub Max-specificated Meet hardware for most people, which is costly and geared towards corporate configurations. Remember, Companion instance instances in Companion mode will be displayed as a second participant with your name. The companion device will remain removed from the video grid, however.
Availability
Some accounts will see the Companion feature today; however, it'll take a couple of weeks to reach all accounts as is the norm. No app component needs to change on your display to activate this new function, which means you'll need to wait around for Google to roll out the feature.
Google claims Companion Mode will roll out slowly starting on January 13, and notification notifications for activities on Meet devices and Google's most advanced bright display will be available on February 2.
Wrap Up
You can release any new similar platform to compete against popular companies. But what you do uniquely will make the platform successful. The success of Zoom hit lots of tech giants. They realized how many opportunities they lost. But, Google has a vast user base; they forced the Meet platform as much as possible. Since Google is well known for security, Most users Nowadays begin to use Google Meet. Since casual meetings can take hours, You can't simply sit in front of your PC. With the help of the Google Meet companion, You can do other small works while participating in the Meeting. Did you use the Google Meet Companion in your Nest Hub Max? Share your thoughts.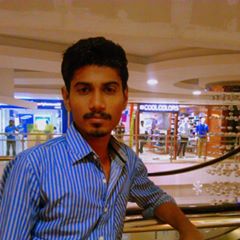 Selva Ganesh is the Chief Editor of this Blog. He is a Computer Science Engineer, An experienced Android Developer, Professional Blogger with 8+ years in the field. He completed courses about Google News Initiative. He runs Android Infotech which offers Problem Solving Articles around the globe.