The VR craze is slowly going down after everyone realized the importance and flexibility of AR technology. Google implementing basic AR apps into Google search. When we talk about AR, All of the tech companies are working on Smart Glasses. But for real-time usage, They always lack something, or they are not up to the mark. They are still fancy tech devices. When it is coming to bring the technologies in real-time usage, Samsung always does their best. Recent Leaked Concept Video reveals Samsung may work on AR Glasses Lite. Beyond basic suggestions and an Assistant guide, Samsung video suggests implementing huge technologies within this AR Glass like Samsung Dex support.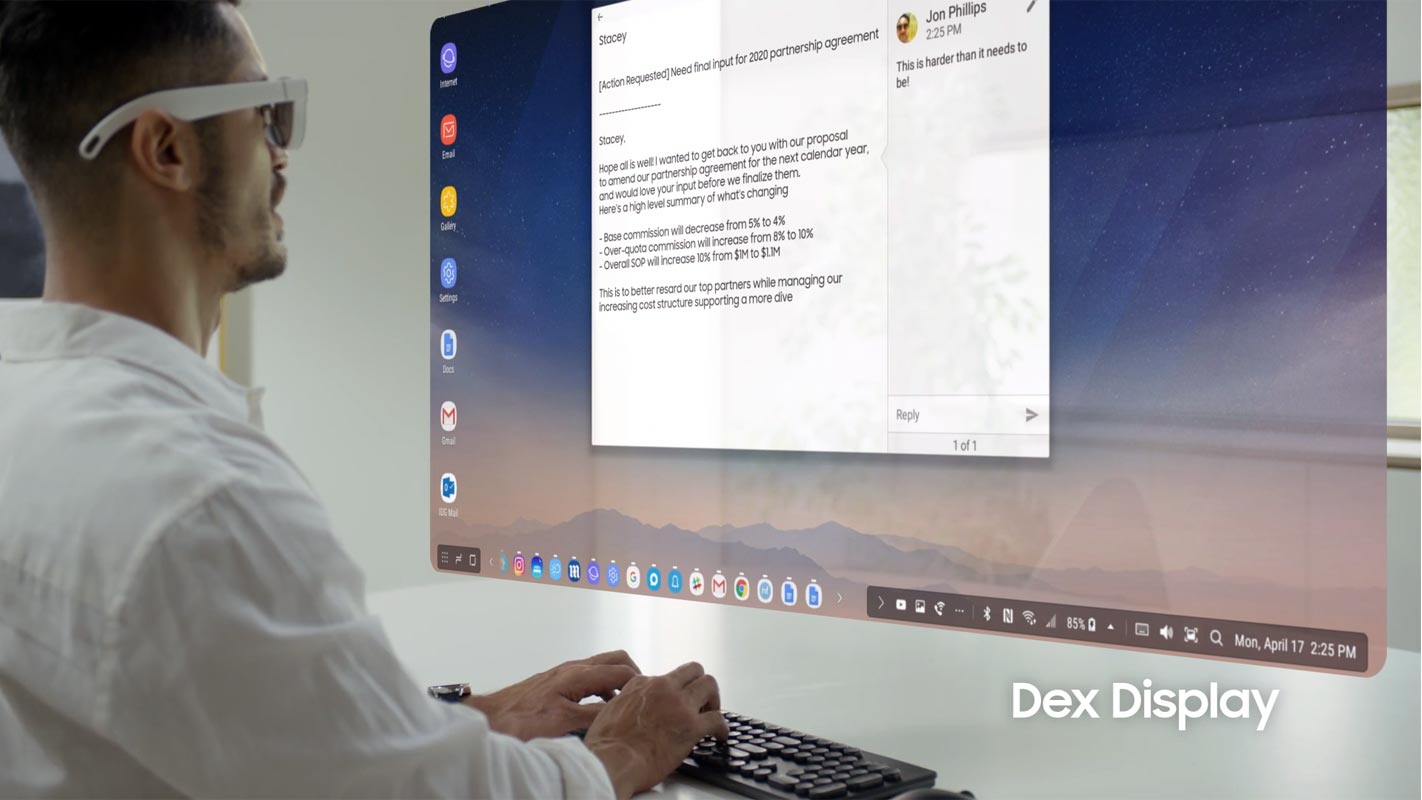 Samsung has joined the likes of Apple and Facebook to launch augmented reality wearables. Google also hinted at working on augmented reality wearables, but the reports aren't yet detailing as reports from Samsung, Apple, and Facebook. Particularly, Samsung is working on "Glasses Lite;" the news broke on Twitter – in a tweet from WalkingCat, an account known always to post tweets about leaked reports from Microsoft and Samsung.
Samsung may work on AR Glasses Lite
According to the tipster WalkingCat, Glasses Lite will be Samsung's AR glass. This is coming after tech giants such as Apple, Microsoft, and Facebook have reported that they are launching AR glasses sometime in the future. Although the tweet did not say much about this AR glass from Samsung, the tipster hinted that the glasses might feature "R&D Vision Concept." 
The leak videos aren't accessible for now; however, the first video was posted with the title, "Samsung Glasses Lite," while another was posted with an "R&D Vision Concept?" caption. A closer look at the glasses showed they are pretty much thicker than regular eye frames, but you won't notice this immediately. More so, the lenses seem to have a transparent screen embedded into them.
Samsung AR Glasses Lite Real World Usages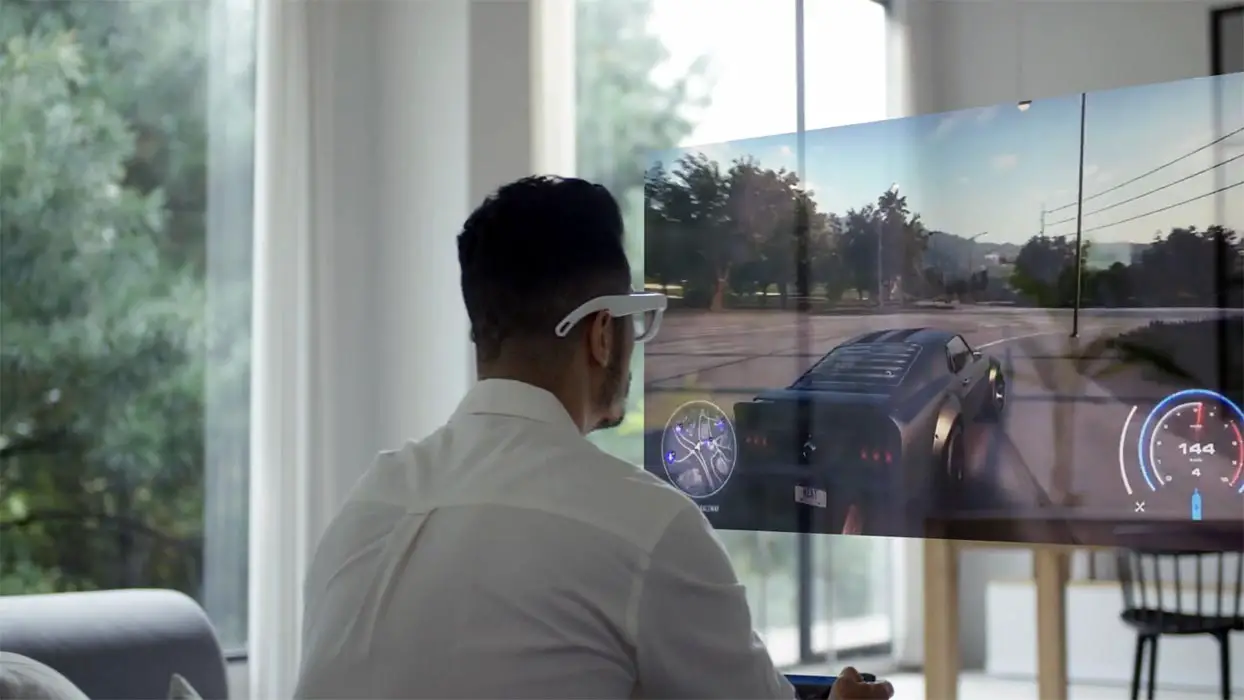 The video showed where the product was worn and used in a simulated environment. In the video, Glasses Lite was worn while playing a car game on what seems like a Samsung phone docked to a controller accessory. It showed where a Galaxy Watch was used to switch between modes; playing games and watching videos. Actually, the video showed much exciting augmented reality "stuffs" we'd love to see and explore; however, since there are no official confirmations regarding the leaked video's content, we cannot arrive at any conclusions moment.
However, the glasses are alleged to feature a "Sunglasses Mode" that hides the AR displays and taps the shades. Still, from what we saw in the video, this "Sunglasses Mode," when activated in the open, can control a drone. The display tech isn't clear yet.
According to 9to5Google, the second video depicted the following:
A Complete AR Office, having a projected keyboard that only the wearer can see and operate. The virtual keyboard can be zoomed in and features an "unlimited field-of-view."
Holo Call: With full-body virtual guests
AR Simulation: Room-scale immersion.
Wrap Up
Including Google, other companies are focusing on AR. Google released AR 3D animals in Search. While there are no official confirmation reports from Samsung, the leak videos showed some good features tech ardents' would love to explore. However, while many people are happy that AR glasses are about to become a reality, a few others (on Reddit) think the tech poses more danger to people's privacy. More so, the leaked design of Glasses lite didn't look lovely as expected. We hope to see a definitive update from Samsung to clear the air about the privacy concerns and final design of Glasses Lite. But for now, what do you think about this Samsung AR Glasses Lite?.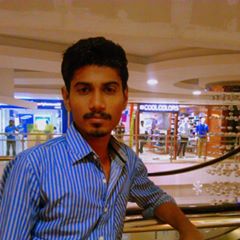 Selva Ganesh is the Chief Editor of this Blog. He is a Computer Science Engineer, An experienced Android Developer, Professional Blogger with 8+ years in the field. He completed courses about Google News Initiative. He runs Android Infotech which offers Problem Solving Articles around the globe.