Most of the tech companies' business is enterprise-related. Even though they can get revenue using Ads, The method is not suitable. That's why windows know we are using pirate copies in our Home. But they still allow it. When people begin to use Linux, They will compel companies to put the same OS in their Work[place PCs, Which is not suitable for Windows Enterprise versions. The same goes for some of the Microsoft products. Microsoft has been working on the Android Foldable Tablet- Surface Pro in recent years. They didn't sell that much in previous years, as per the records. But Still, they are working on the successor versions. This development is because they plan to use it the Enterprise-level products. Now, Microsoft Patents For Tri-Fold Surface Phone.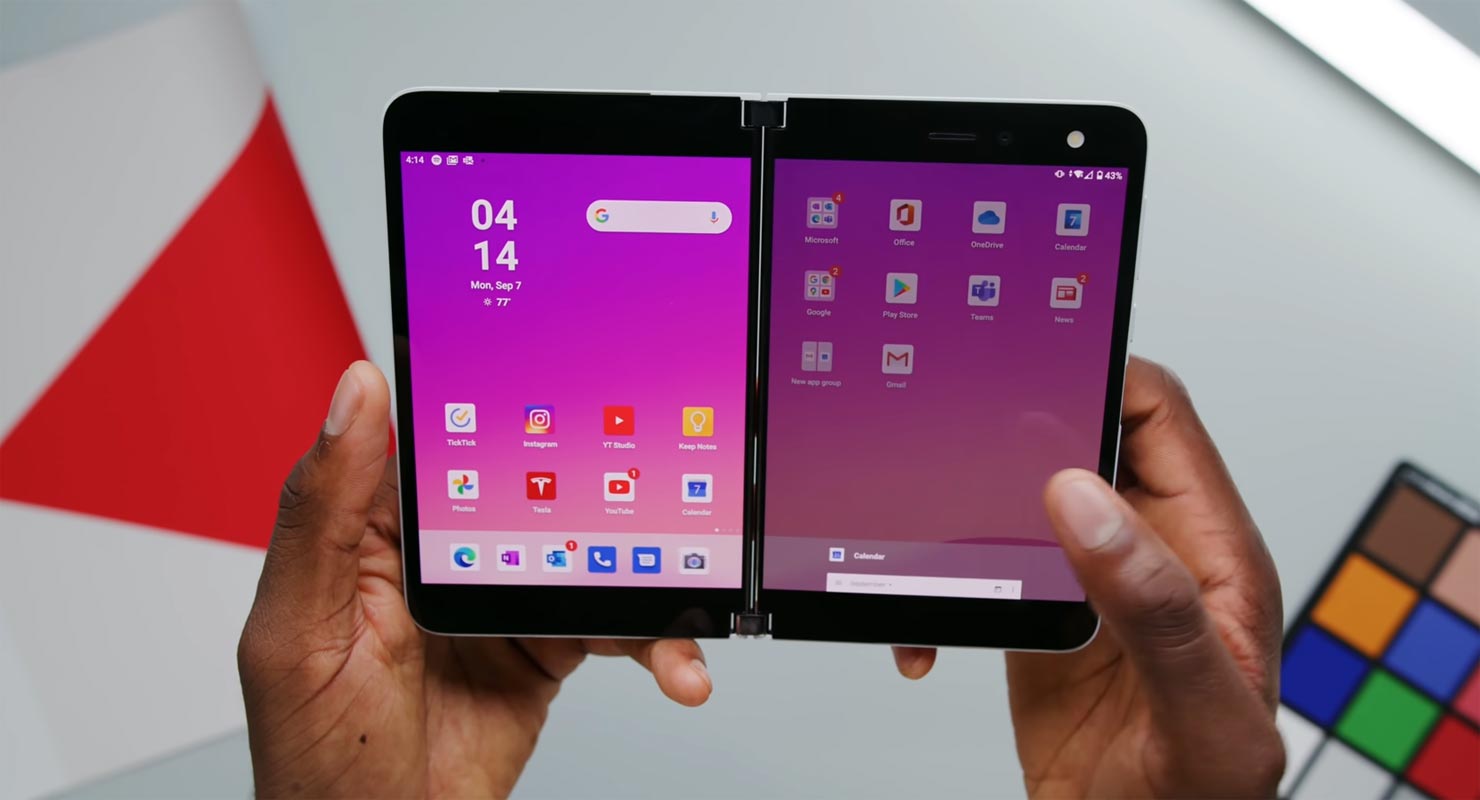 About Surface Phone
Microsoft's Chief Product Officer, Panos Panay, showcased how Duo can perform everything you'd expect from a modern smartphone and tablet at the 2019 Surface launch event. It can, for example, be used to play games and make phone calls, and it is small enough to fit in your pocket. The finest of Microsoft 365, every Android app in the Google Play store, phone calls, and more are all available on a dual-screen mobile device from Surface.
Special about Surface Phone
This gadget introduces groundbreaking new ways to use a mobile device with a novel 360° hinge, two screens, and apps that work flawlessly.
You may now plan your hike and get instructions simultaneously by opening two applications side by side.
To compare content and get inspired, shop, and pin ideas, open and visit two websites simultaneously.
With the small, light Surface Slim Pen, you can take notes and doodle across apps on Surface Duo.
For a unique experience, pair any two apps and launch them simultaneously, each on a full screen.
New Microsoft Surface Tri-Fold Phone Patent
The US Patent Office published a new Microsoft patent application named "Multi-Panel Device" on December 23, 2021. Microsoft predicts a potential move toward producing a 3-Display Panel version of their Surface smartphone in this patent. This recent patent submitted by Microsoft shows a tri-fold device that looks a lot like the Westworld tablet from HBO's hit show Westworld. It may be made more extensive but also more compact when fully folded. This setup would give you a dual-screen experience once more.
A three-display device #1400 is depicted in Microsoft's patent FIG. 14 below. A first hinge #1406 connects a first display panel #1402 to a second display panel #1404. A second hinge #1410 connects the second display panel to a third display panel #1408. To reduce the overall form factor of the multi-panel display device, the first and third display panels may pivot so that the three display panels are stacked on top of each other.
The gadget functions as a standard smartphone and has a comprehensive profile similar to the Surface Duo when folded back up. Other manufacturers, including Samsung, are working on their tri-fold tablet, and TCL even showed off a functional prototype in March of last year at MWC Barcelona. It's unclear when or if Microsoft will provide additional details on its tri-fold project.
However, you can now unfold this device to display a triple-screen device, which appears to be a little strange to grasp and use. There's a chance that says 1404 and 1408 are folded back-to-back, leaving only visible displays of 1402 and 1404 (with 1408 behind them).
Availability
The first company to put a tri-folding device to market will have an advantage over the competition. However, given how far ahead of its competitors, Samsung is in the folding market, we doubt it will be Microsoft. More competition and some shocks from China are expected in the coming year.
There is no other information available, such as the display size, processor, or other features. However, the phone appears attractive, especially given how the larger screen improves the viewing experience.
Wrap Up
As I said earlier, The Surface  Pro versions may not be available in all regions like Samsung Galaxy Fold. But they focus on Employees and Workplace related solutions like Laptops. Since Microsoft has wholly moved to Online Only Store, There may be a chance of availability in a few regions. Compared with other Foldable phones, Surface Pro merged two different displays into one, unlike a foldable display in Samsung. So, What they are doing here is starting an initiative for usable mini laptops. We have to wait for the final product or Prototype on how Microsoft will make the Tri-Fold Surface Phone possible. What did you think about the Microsoft Tri-Fold Surface Phone? Share your thoughts below.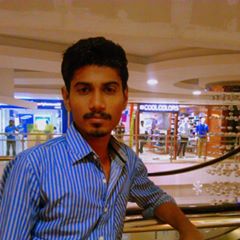 Selva Ganesh is the Chief Editor of this Blog. He is a Computer Science Engineer, An experienced Android Developer, Professional Blogger with 8+ years in the field. He completed courses about Google News Initiative. He runs Android Infotech which offers Problem Solving Articles around the globe.