Microsoft is making a re-entry in the mobile industry with its Surface Duo. The partnership with Nokia and Windows Mobiles is not a pleasant experience for Microsoft. So, they begin to adapt to the leading and latest technologies. Even they began to use Chromium in its latest Edge browser. Since this tablet is purely from Microsoft, People are eager to know what it is capable of, and can it make a success like that. The price is not low. But they promise it is worthy for the money. You can Pre-Order your Microsoft Surface Duo unlocked variant in Microsoft Store and Best Buy. When you are an AT&T customer, You can Pre-Order Surface Duo on the AT&T website.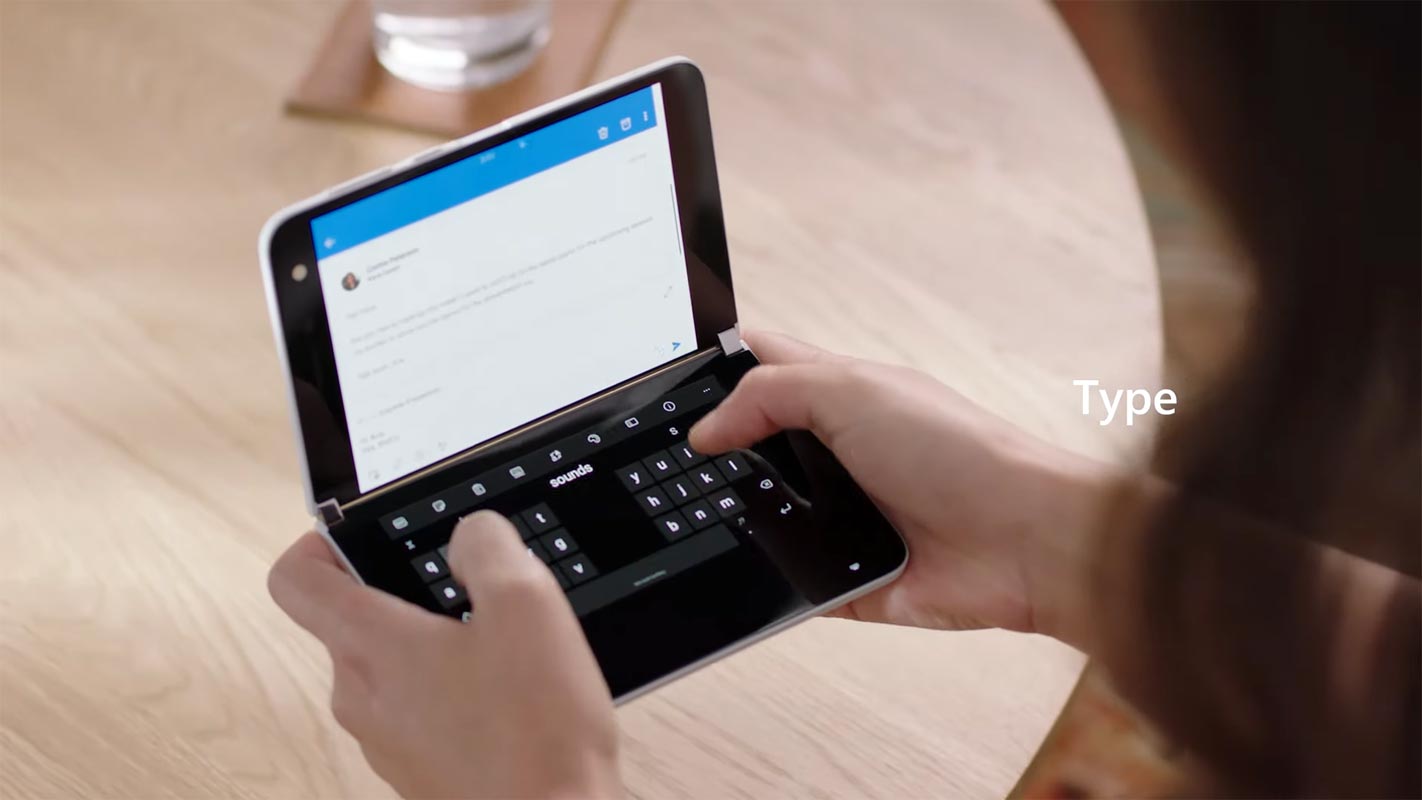 Microsoft Surface Duo launch
Microsoft knows Android become popular and has a wide variety of apps. Surface Duo works in the Android OS. But it also can run some of the Windows apps too. They design Surface Duo mostly for work and business industries because that is an area where they are king and make better sales.
After five years of working, Microsoft announced to launch its most awaited device on September 10, 2020. Surface Duo, a dual-screen mobile phone with an Android operating system. This Wednesday, on August 12, 2020., Microsoft introduced the pre-order of Surface Duo in the USA. The authorized outlets for this pre-order are AT&T, Microsoft online store, and Best Buy.
Surface Duo cost
The tablet comes in two models. One is with 6GB RAM and 128GB capacity at $1399.99. with 6GB RAM, and 256GB storage is available at $1499.99. You may think 6GB RAM s not enough for the tablet. But it is more than enough for regular usage. You can Refer- How Much RAM your Android Mobiles need?.
Specification of Surface Duo
You know the price of Surface Duo. Now you may wonder what is making the worth of this $1400 Android tablet. It is not about the look and design only. Microsoft added a bunch of specs as an added value to this tablet. Before making a purchase, you should go through what you will for your price.
Dual screen
Surface Duo has two separate screens of 5.6 inch, connected by a 360-degree hinge with AMOLED display. This AMOLED display has a resolution of 1800*1350 with a 4:3 aspect ratio. When you open Surface Duo, it becomes a complete one screen with an 8.1-inch workspace. This 8.1-inch screen has a resolution of 2700*1800 with an aspect ratio of 3:2. Unlike other folding mobiles, Surface Duo has Gorilla Glass screens. These screens independently work like two monitors on windows PC.
Dimensions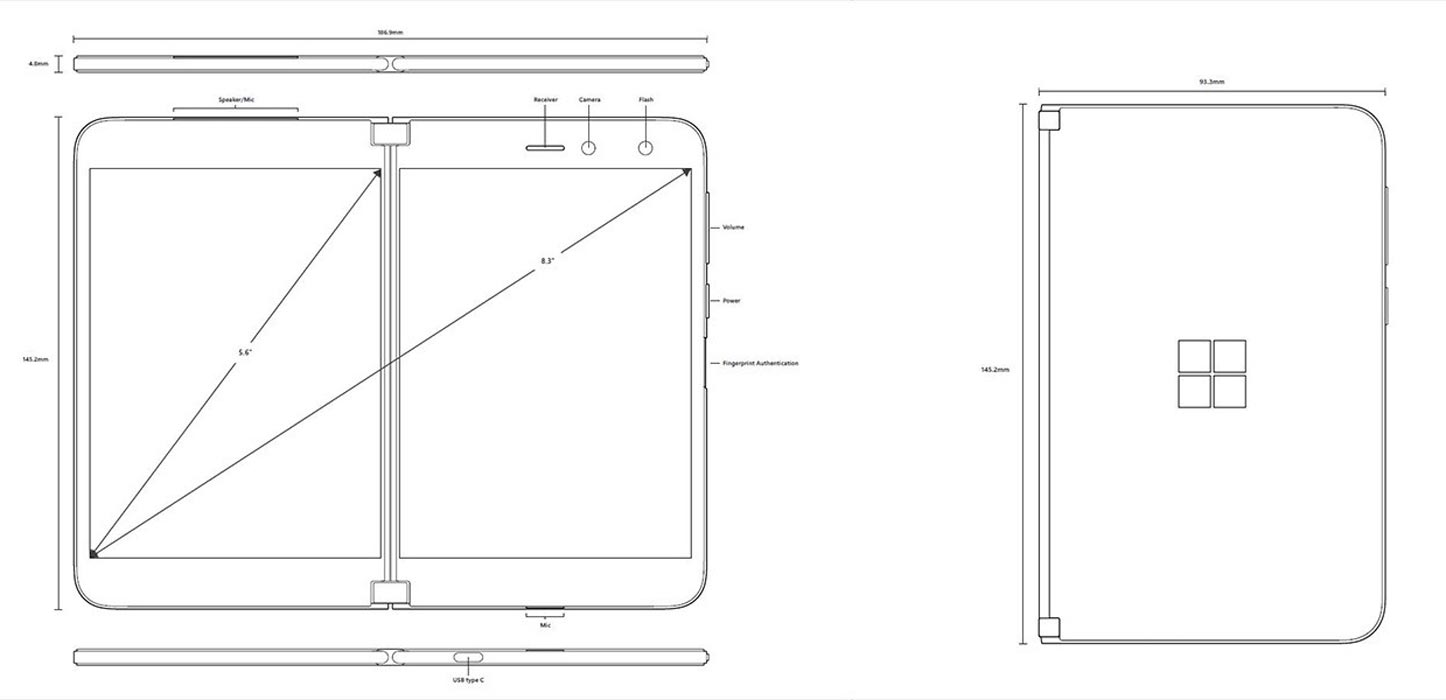 When folded, it is merely 0.399-inch Thich, which can fit comfortably in your pocket or purse. When unfolding, its thickness is just 0.19 inches. Its width is 5.72 inches, like other mobiles. Its height is 3.67 inches when folded, and it becomes 7.36 inches when unfolded. You get a perfect view of your pics and videos.
Camera
Surface Duo has only one camera in front of it. It is an 11-megapixel camera with a focus f/2.0, and it has an auto mode for low light, HDR recordings, and a 7x super zoom. We can record both 4K and 8K videos with 30fps and 60fps, and it has the support of image stabilization in both 4K and 8K recordings. We can't judge the camera with its MP size. Google Pixel phones do better with its 12.2 MP camera. Essential here is software. Microsoft Windows mobiles are always better in-camera even if other software is not good.
Processor
The processor is not the latest one. In the Android sector, every flagship mobiles come with Snapdragon 865 series. But Microsft uses 855 series. Snapdragon 855 multi-core processor powers the surface duo. Its combination with 6GB RAM gives you the best performance and speed. But the choice of Snapdragon shows that it doesn't support the latest 5G carriers. It will work with 4G LTE with 1.2Gbps download and 150Mbps upload maximum.
Storage
It comes with two models,6GB RAM with 128GB and 6GB RAM with 256GB storage. It doesn't have any SD card support. So be aware of choosing your desired storage capacity. The memory storage is UFS 3.0, and it is better than UFS 2.1 in some of the Android Mobiles.
Battery
It has two batteries installed with each screen. The total capacity is 3,577mAh. However, it is too loo for a two-screen phone. But Microsoft claims it to be 15.5 hours local video playback, ten-day standby time, and up to 27 hours of talk time. Fast charging is available with an 18-watt power adopter.
Apps and software
All Android apps will run on the Surface duo. It will also run apps from Microsoft 365 store. Also, Microsoft is working on some exclusive apps for Microsoft Surface Duo. Because it has a dual display, they should provide better apps to utilize this feature.
Weight
It is 250gm in weight, which is too good for such folding mobile compare with significant mobile phone weight.
Compatible carriers
Microsoft is selling this phone unlocked, and it supports 4G LTE on AT&T, T-Mobile, and Verizon. Even if you have 4G LTE service, Microsoft should provide VoLTE compatibility with its software. Because most of the US carriers are going to move to VoLTE only service and plan to shut down 3G and 2G. AT&T already announced its users about the 3G shutdown, and T-Mobile issues some in-house details about the VoLTE move.
Authorized pre-order outlets
Microsoft authorized only three outlets for this pre-order. These are AT&T, Microsoft online stores, and Best Buy store.
How to pre-order Unlocked Surface Duo on Microsoft online store (AT&T, T-Mobile, and Verizon)?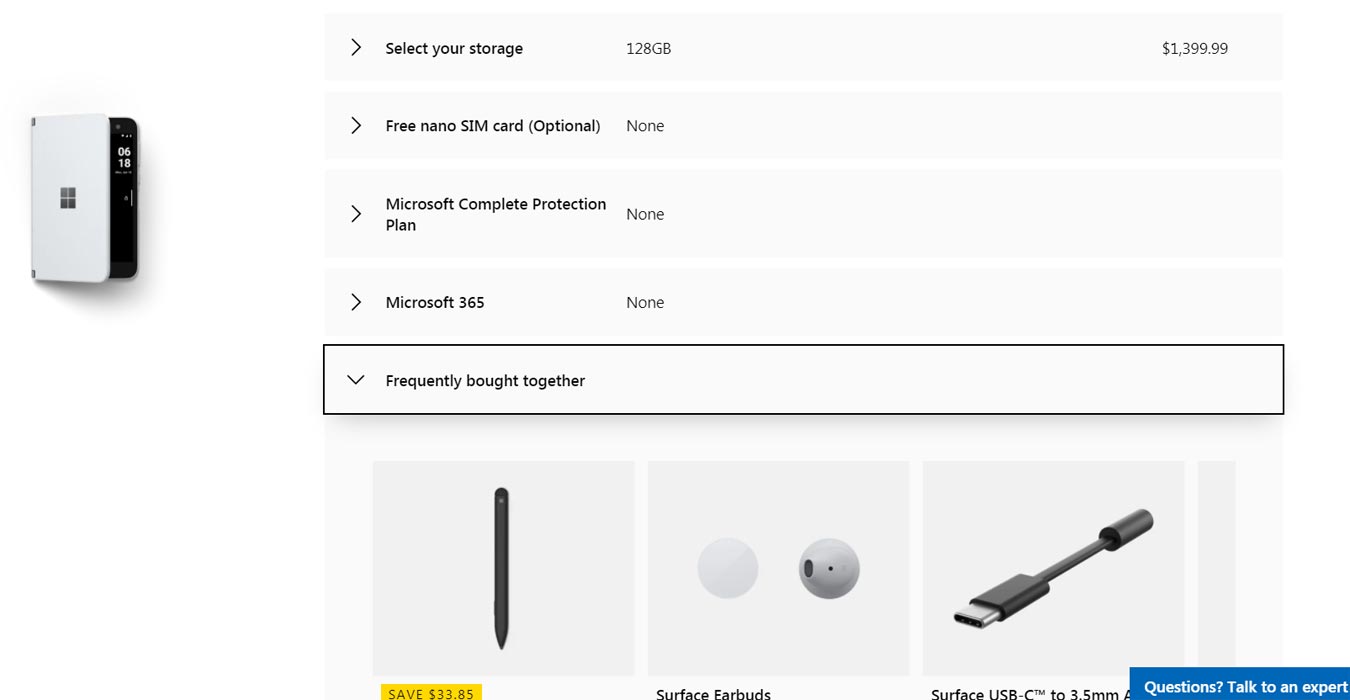 Microsoft already closed its physical retail stores. We can only order their products through the Online Store. You can Pre-order Microsoft Surface Duo through Microsoft online store from August 12, 2020. Also, we can pre-order on your existing SIM and activate it later. You can use AT&T, T-Mobile, or Verizon SIM for pre-order. We can get a $700 cashback with a qualified trade-in when you purchase Surface Duo from Microsoft online store. You can avail 24-month installment plan on a 0% interest rate from Microsoft through Del financing.
How to pre-order the Unlocked Surface Duo version on Best Buy?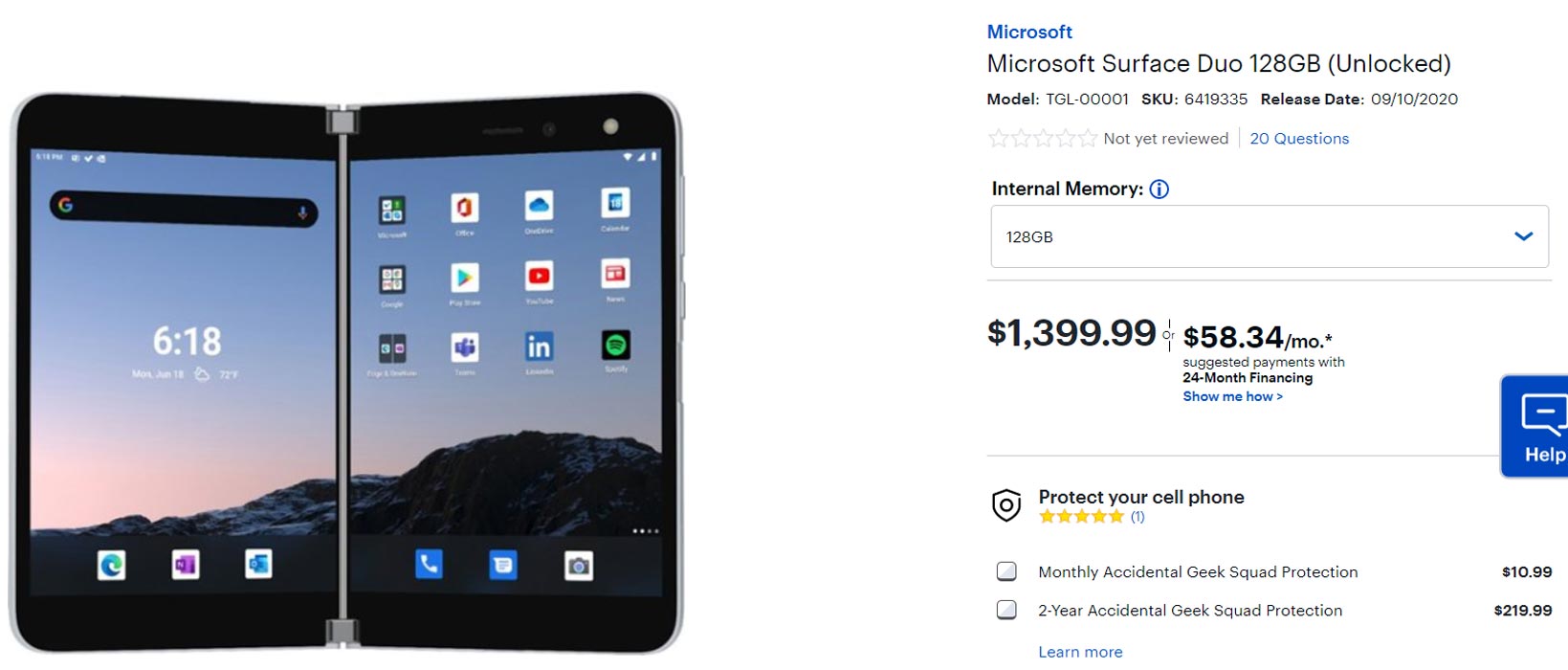 You can also pre-order the unlocked version in Best Buy with an existing SIM or ask for a new SIM card while check out. You can order $1399.99 for 128GB and $1499.99 for 256GB. If you qualify, you can get an installment plan for the purchase of Surface Duo from Best Buy. This plan costs $58.34 for the 128GB model and $62.50 for a 256GB model per month for 24 months.
How to pre-order on AT&T?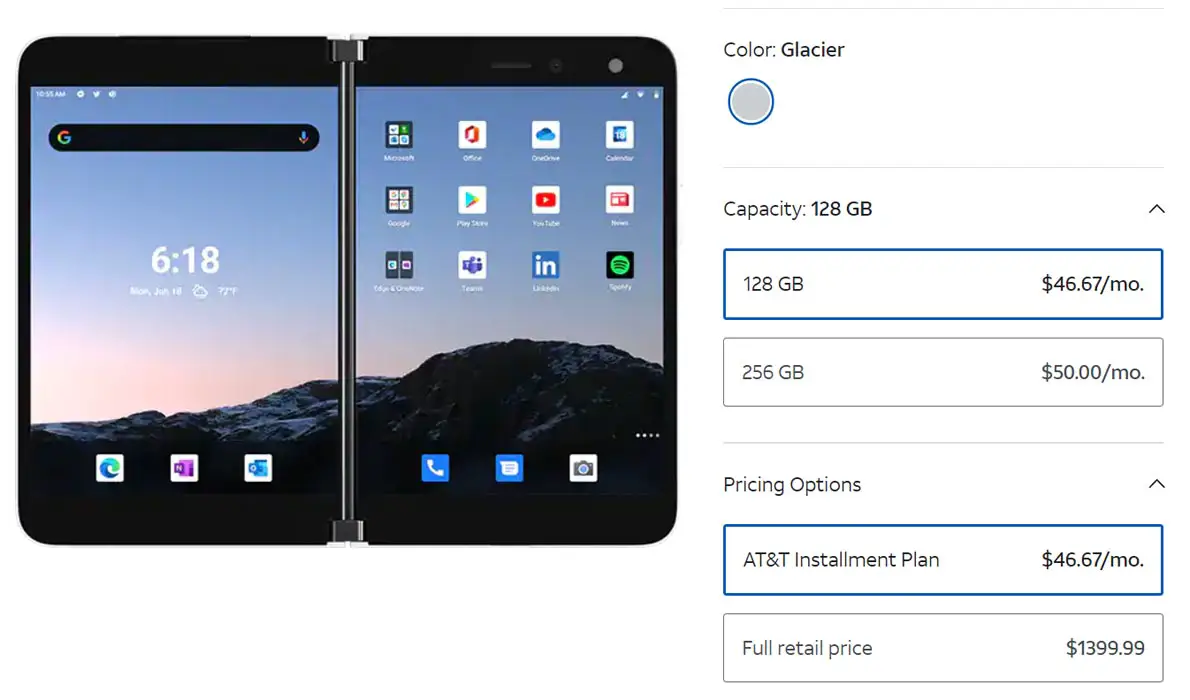 We can pre-order on AT&T with an existing SIM or ask for a new SIM card. You can order $1399.99 for 128GB and $1499.99 for 256GB. If you qualify, you can get an installment plan for the purchase of Surface Duo from AT&T. This plan costs $47 for the 128GB model and $50 for a 256GB model per month for 30 months.
Wrap up
Since Microsoft closed its retail stores and go as full Online Store, You can't use Demo and can't feel how it works. Some experience stores are still available. When you don't want to risk, and you don't know it is suitable for you, You can use the devices there, when you want to unlocked version of Surface Duo pre-order in Microsoft Online Store and Best Buy. Always buy accessories if you need along with the purchase of Surface Duo. We can get huge deals on the surface pen, Microsoft 365 suite like that.
You think it's a folding mobile cause of two screens, but Microsoft calls it a new addition to its Surface family. It has all the excellent features except battery. A 3,577mAh battery may not be enough for two screens. But when they well optimize the apps like iPhone, They can give better battery backup. What do you think about the new Microsoft Surface Duo? Did you think they can get some spotlight with their new tablet? Do tell us in the comments below.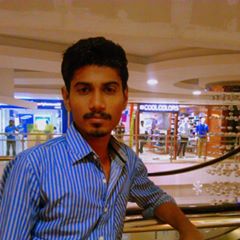 Selva Ganesh is the Chief Editor of this Blog. He is a Computer Science Engineer, An experienced Android Developer, Professional Blogger with 8+ years in the field. He completed courses about Google News Initiative. He runs Android Infotech which offers Problem Solving Articles around the globe.