After Zoom becomes a massive success during this time, every software company focuses on video calls and chat solutions. Tech giants begin to develop already existing video platforms with new features. Google said regular users could use Google Meet. Facebook announced Messenger Rooms that support up to 50 People chat. Now Microsoft Teams Personal use available in Android and iPhone. Initially, it will be available as preview apps. Soon, They will roll out with improved features for personal usage. If you don't know, Microsoft Teams is an enterprise solution. The app and features are enough for making private conversations. But To be the success, they have to provide exclusive personal characteristics, and they are working on it.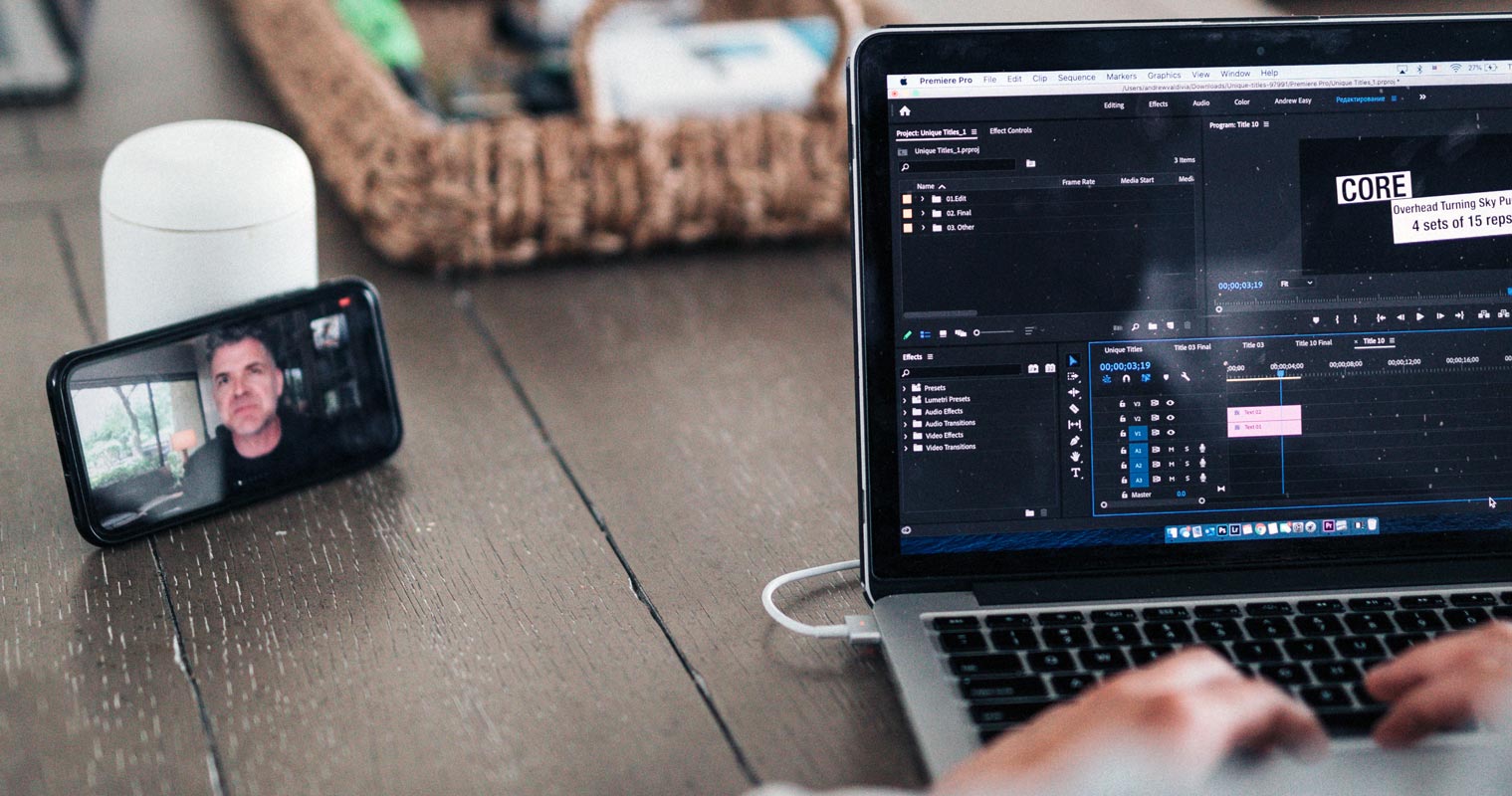 Microsoft Teams now available for Personal usage
Microsoft may not familiar with and successful with social apps. But they have robust sales and Enterprise solutions for years. They have a perfect bundle for everything from OS to small apps. Microsoft Teams is a bundle of Video chat, Document sharing, Location sharing. This ideal place for making online conferences and chats. Skype is still a better video conference solution. Now you can connect on Skype without account or app. But the Personal use of Microsoft Teams is similar to the enterprise versions but with missing little features here and there. They officially announced the personal usage availability in their tweet and the blog.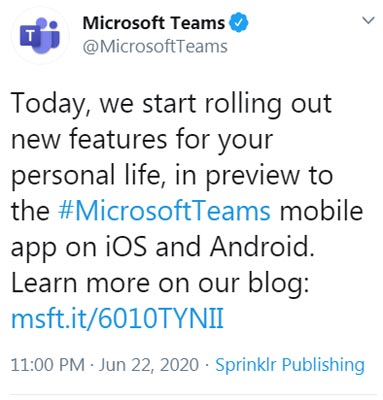 Since it is a free version, The Pro features like Microsoft 365 may not available when you didn't purchase it. Yes, there are free versions of Microsoft Office available on Android and iPhone. But some features may not be available in the free version. Other than some different, You can share the documents, files, Can make video chat, location share, and also you can share encrypted passwords with two-factor authentication. It means with already existing End-to-End Encryption(E2EE). For passwords, you can pout additional security. Zoom recently announced that they are going to add End-to-End Encryption(E2EE) for Zoom Free plans also.
How to use Personal Microsoft Teams on Android Mobiles and iOS?
The process is simple. You have to follow one of the below methods based on your current account collaboration.
When you already have enterprise Microsoft Teams app, Update to the current version and Go to Settings>Add account>Add your account using new Email or phone number.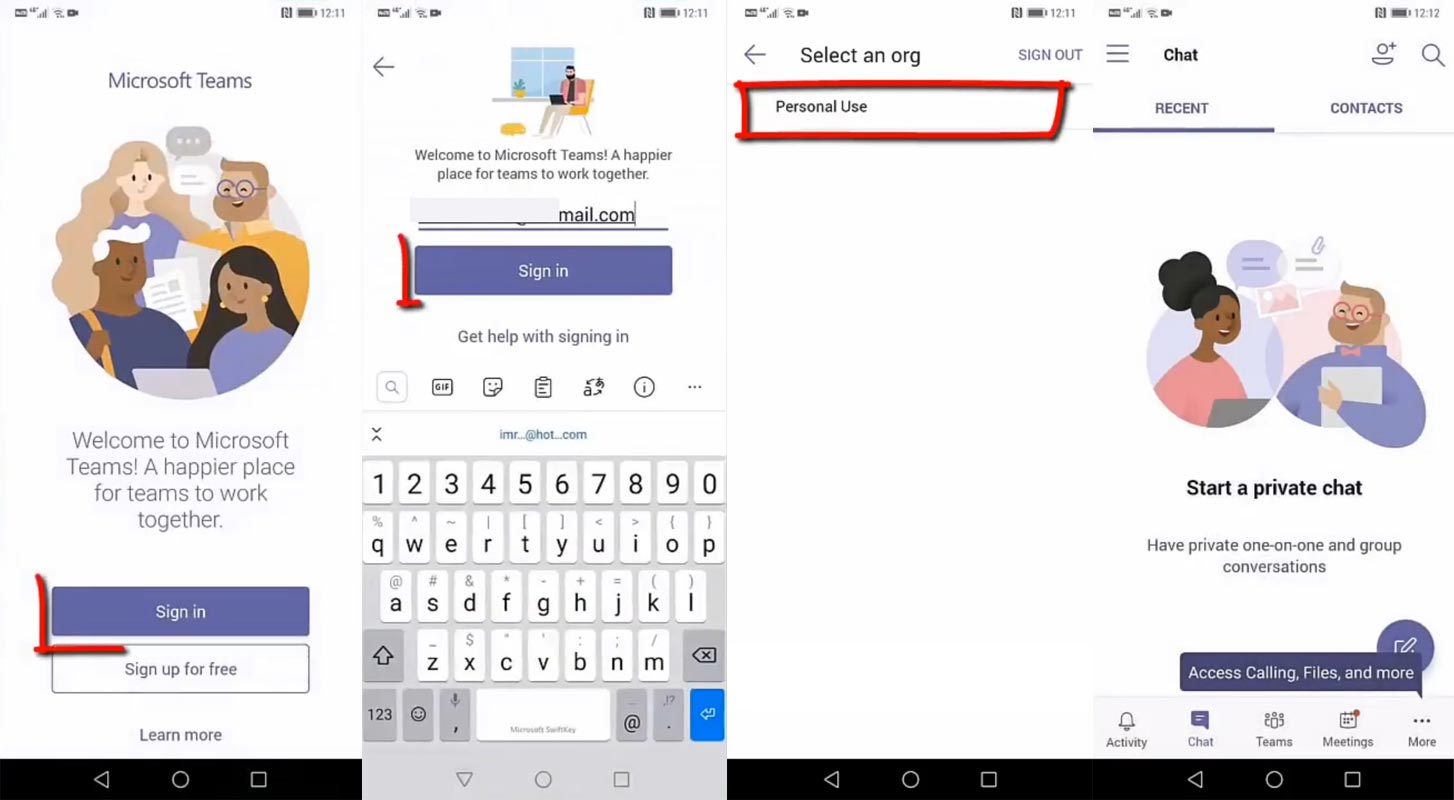 When you didn't have an enterprise Microsoft Teams app Go to Play Store or Apple app store and download the Microsoft Teams app, then sign up with your account using the new Email or phone number.
After signup, You have to select "Personal use" in the app. It will create an intimate environment for you.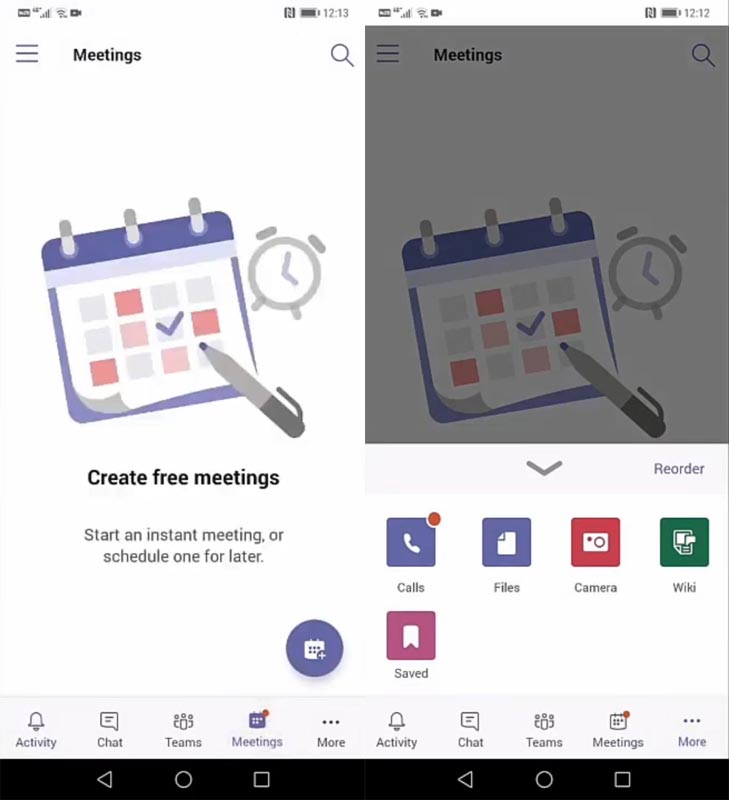 Friends who already have Teams app will be available in your contact. Or you can invite them to signup for an account. In the Teams, you can make group chats and video calls. In more options, you can access Microsoft documents and local storage, and In the Meetings, you can access your calendar and schedule.
Chat, Text and Video call feature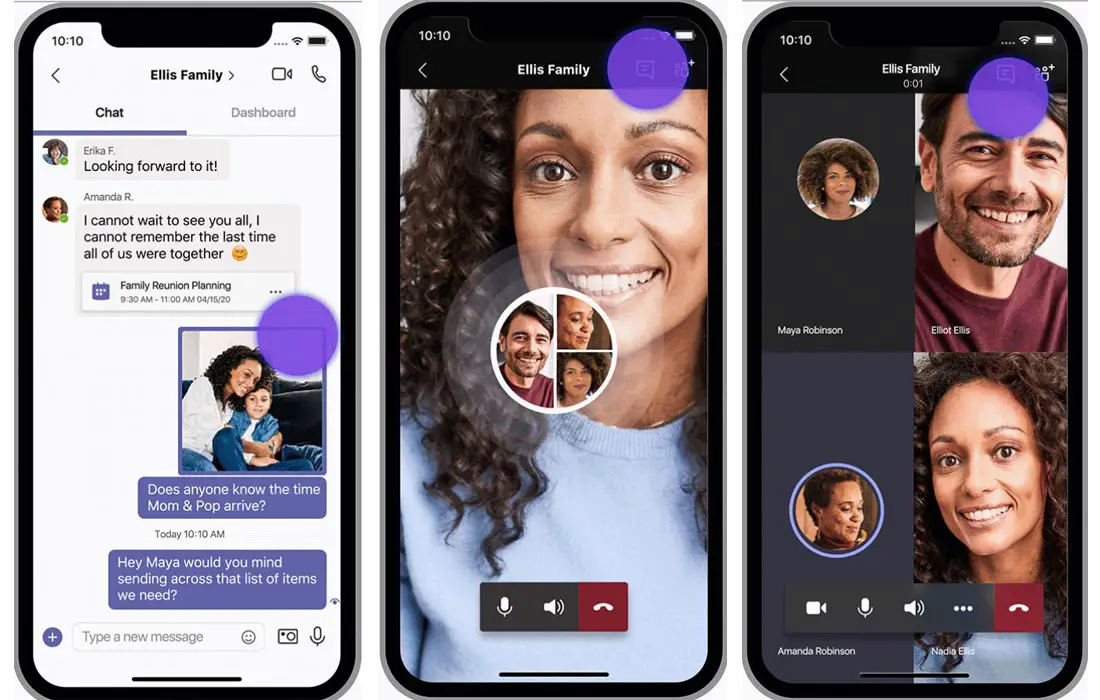 When we use a chat app for personal usage, the main things that should available are Chat, Text, Emoji, and Video call feature. The personal Microsoft Teams apps have all of this feature. You can make group video calls between your family and your friends. But, Everyone should have the app and have an account in the Teams. The video calls are better and have simplified UI with enough options. Google has its Duo and Meet apps for video calls. You can use Google Meet for video conferences, and the free version can support up to 100 people. Also, Google Meet integration is coming to the Gmail app soon.
Share Documents and Files efficiently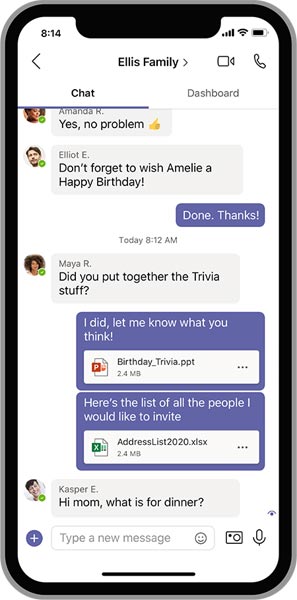 It is like integrated Google Drive. You can share documents from your Microsoft 365 suite. When you have a particular app, It can open the file using the app, or it can utilize the browser online edition. You can also send local storage files.
You can share location and secured Information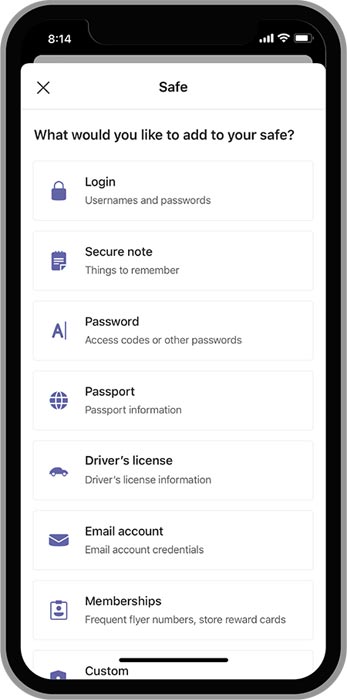 Sharing location is a common feature in most of the personal chat apps. The secured Information, on the other hand, is where you send sensitive Information and want to double protect it, you can set up two-factor authentication. You can share Wi-Fi passwords, Membership information. All these essential details have security features like Two Factor and End-to-End Encryption(E2EE).
Wrap Up
Even if there are plenty of choices available for video calls and conferences, but People still use only trusted brands for privacy-related issues. It is the place where the giant tech companies like Microsoft and Google should grab the seat. They already have enough resources and platforms, and they can get more users when they make personal usage and what users are needed at this time. They should compare where they lack and features are Zoom has. Facebook announced Messenger Rooms, and For the enterprise, they announced Workplace Rooms. Facebook always hit by some privacy issues. But their enterprise edition looks good.
The right business model should have regular users and Enterprise users. Microsoft Teams still need to add unique features to get personal users. But there are already have good and enough features at the start. We should wait and see what they can do in the future. What are your thoughts about Microsoft Teams for personal usage? Did the app satisfy your expectations? Comment below.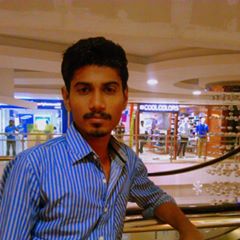 Selva Ganesh is the Chief Editor of this Blog. He is a Computer Science Engineer, An experienced Android Developer, Professional Blogger with 8+ years in the field. He completed courses about Google News Initiative. He runs Android Infotech which offers Problem Solving Articles around the globe.