In this world, you can't forget the name Nokia in your life unless you are born in the late 2000s. Nokia is not just a brand; It connects with the People. It changes the use of Mobile phones. They altered the patch mobile phones can only be used to making calls. On some days, no other competitors can't even get a small percentage of sales when Nokia is there. But, due to adaptability and lack of some wrong decisions, In 2015, Nokia Mobiles falls. But in 2016 After HMD Global acquired Nokia and producing Android One based phones, they Rise again. Nokia had a lot of sub-manufacturing units. Here we are going to discuss the Nokia Success Story only based on Mobile phones. I excluded small steps in their path and Only Included major steps that changed Success and failure.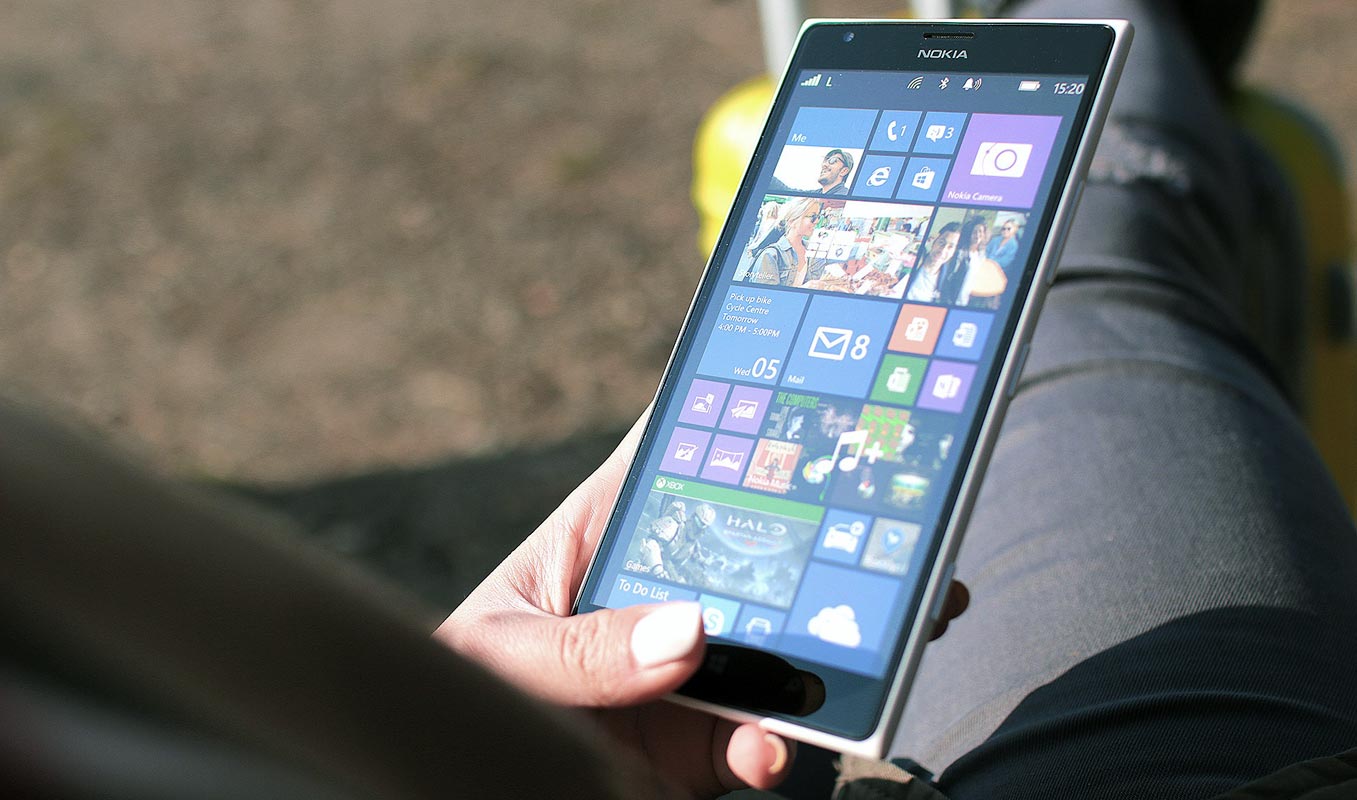 Nokia Mobiles Sucess Story and History
Nokia has nearly 150 years of privilege in the electronic industry. We can't cover all the incidents that made Nokia success. But I try to include some important things. The name Nokia will never be forgotten, for as long as mobile phones exist. Nokia, a Finnish company, has been around for over a century, Nokia is over a hundred and fifty years old (150 years). While Nokia will always be remembered for making the most notorious phones in the 1990s, the company started as a paper mill in 1865 before it moved to make mobile phones using its equipment.
1. The awesome beginning
In the first half of 1865, Fredrik Idestam, a mining engineering, started Nokia Ab as a mining company. Fredrik named his company Nokia AB because it's location is close to the Nokianvirta River. Some decades later, Nokia AB started generating electricity, which brought Eduard Polón and Arvid Wickström into cooperation with Nokia AB. Eduard Polón founded Finnish Rubber Works in 1898, and Arvid Wickström founded Finnish Cable Works in 1912. The three-in-one companies were functioning independently until 1967 when they merged to become Nokia Corporation.
Nokia Corporation focused on paper, electronics, rubber, and cable productions. Its products then where toilet papers, tires, rubber footwear, televisions, PCs, military equipment, and other stuff alike.
2. Nokia mobile phones- Making Foundation (1992-2000)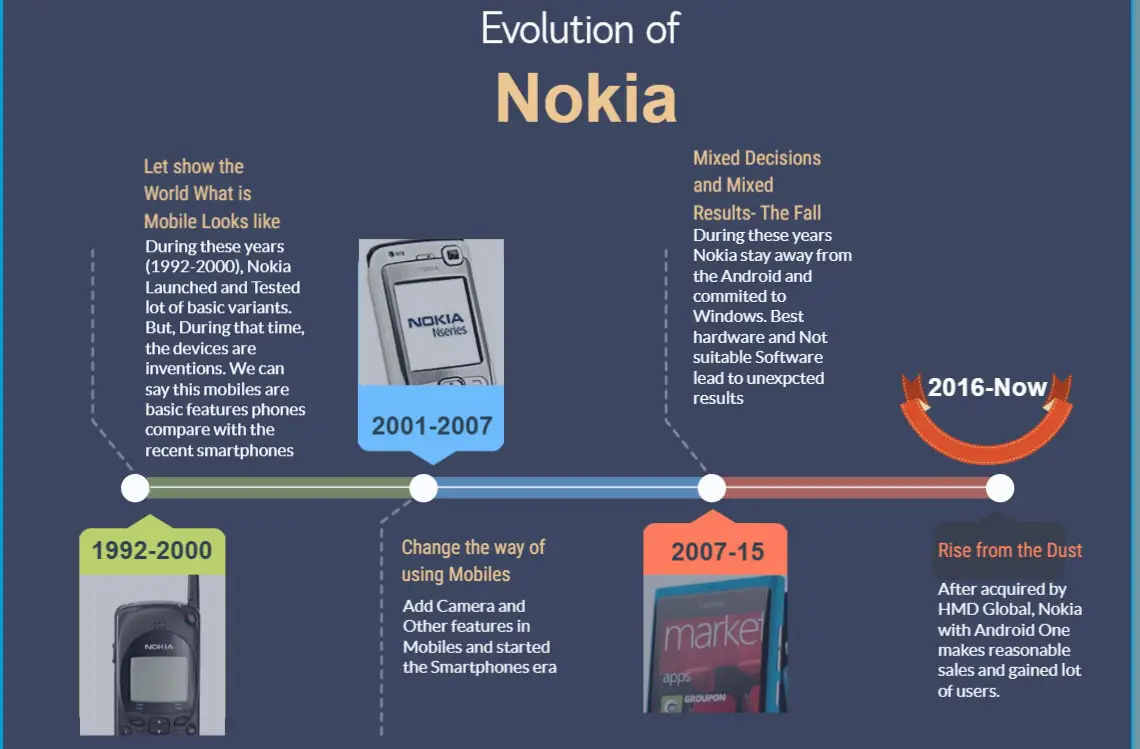 The first-ever GSM call made with Nokia equipment; the call made by the then Finnish Prime Minister using Nokia equipment. Nokia produces its first-ever mobile phone using Nokia equipment all-through. The name of this mobile phone was the Nokia 1011; the 1011 number used as the model of this Nokia phone was its launched date. Nokia 1011 was launched on 10 November 1992 – the first two numbers "10" is the day, and the last numbers "11" represents the month of November.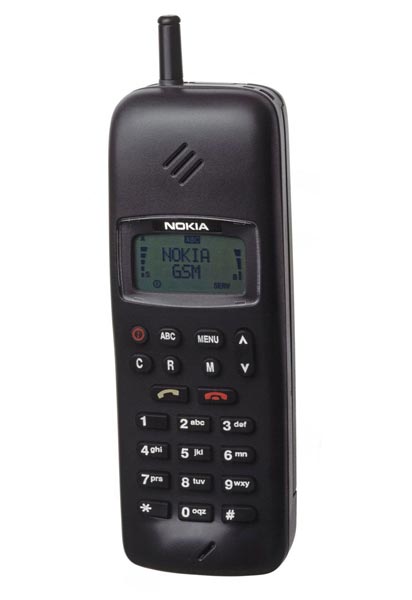 Nokia 1011 has a talk-time of up to 90 minutes. Users could store up to 99 contacts on this device. Also, this device has a nickname- Mobira Cityman 2000. It was the first mass-produced to make sales of Nokia phones.
3. Adding the Internet into mobile phones (1996)
Still progressing and making massive hits in the mobile industry, Nokia sold so many of its subsidiaries to focus on telecommunications. It was in 1996 that Nokia 9000 Communicator released. A mobile device with an $800 price tag. We blame Flagship mobiles at this price in our time. Think, the $800 price in 1996 is a lot of money. This phone was expensive because it allowed users to access Internet data, send emails, fax, supports word processing, and spreadsheet capabilities.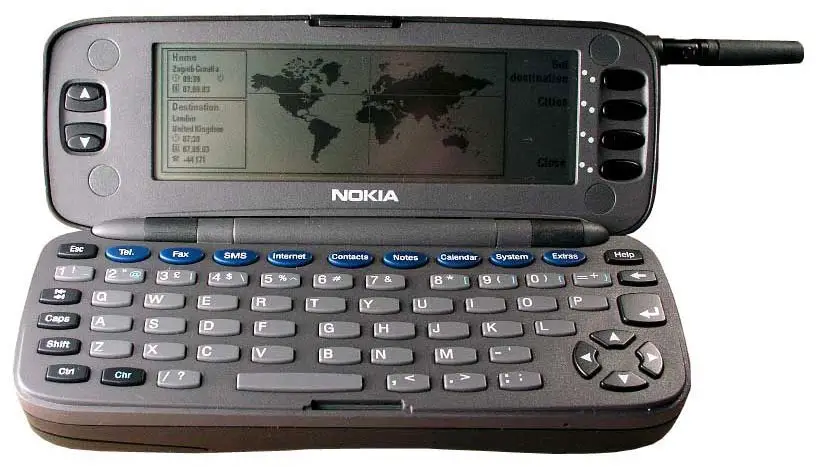 Nokia 900 Communicator did well in the global mobile markets. Also, in this same year, 1996, Nokia released the iconic Nokia 8110 slider phone, codenamed "Banana Phone." This phone was popular and was even used in the 1999 science fiction movie series – "The Matrix." Due to the success of the old model and popularity, Nokia 8110 feature phone launched in 2018.
Things were moving on fine, and Nokia phones were the bestsellers worldwide. In 1998, Nokia surpassed Motorola to become the world-leading mobile phone brand. The company's income and revenue grew drastically in the 1990s. The phone has only a black display with backlight. But the details in the software and contact with the phone are an excellent road for future smartphones.
4. Nokia Handy Feature Phones ruled the world (1999)
All over the world, Nokia phones were the best, and many people were using them. No doubt, the devices were sturdy and portable. Also, they come with the trending features as at those days.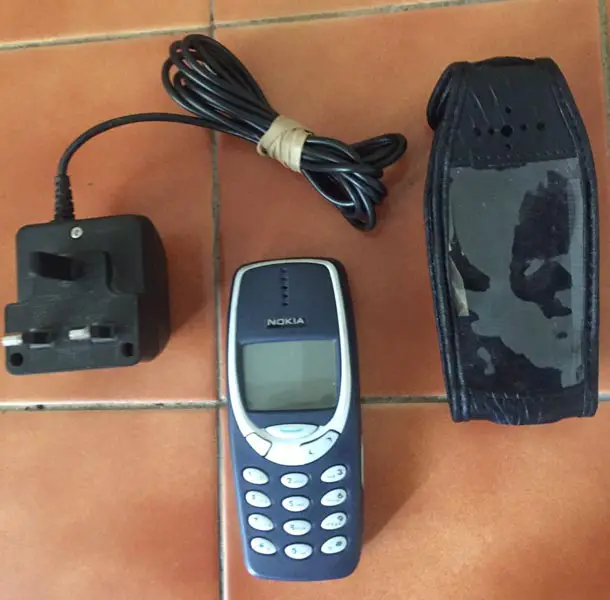 Nokia launched its Nokia 3000 series, which remains the company's most famous series. It included the Nokia 3210 and 3310 mobile phones. The fact is Nokia 3210, and 3310 remain two of the most sold phones in the world. These two devices remain the most popular phones from the Finnish company.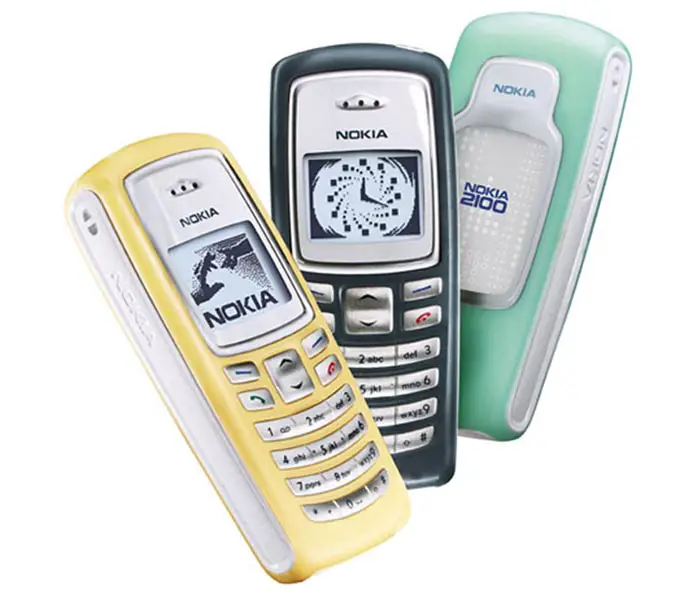 After some years, Nokia ventured fully into making mobile GSM handsets, which led to the manufacturing of the Nokia 2100 series of feature phones. These feature phones were the first to come with the iconic Nokia Tune ringtone.  Nokia sold over 20 million units of this mobile phone across the globe. It was a blockbuster, and the Finnish company never expected to ship such a massive number of units.
5. Making Smartphones (the 2000s)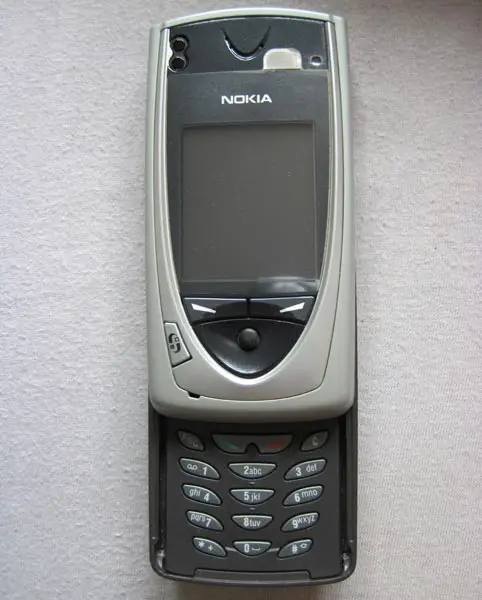 Nokia is the one who put the camera in the mobiles. Not the only camera, they added a lot of features that moving the mobile phones from merely making calls to whole another level. Nowadays, we have multiple cameras on our smartphones. But, In the old days, Nokia's phone cameras are the best one. In the year 2001, they launched Nokia 7650, which is the first smartphone with a color display and camera. It has all the options that smartphones should have. We can't compare the latest phones with this mobile. But, At that time, it is beyond the technical limits to the general people.
Following the Nokia 7650, they made a lot of smartphones with different categories. They also produced smartphones that are focusing on games. Nowadays, most of the people talking big about gaming smartphones. But, the fact is we only rewind the old days with the new technologies. Everything goes smoothly. No other competitors can't beat Nokia. But, the entry of the Android changed the Nokia game.
6. Made Big Mistakes (the 2010s)
In the early 2010s (2010 – 2016), Nokia suffered a lot of bad times because the company didn't adapt to making smartphones, Android smartphones, precisely. This was, by then, the next-gen trend. It is the time where Samsung made a winning move against all smartphones in the industry. You can Refer- Samsung Sucess Story.  It wasn't a great time for the Finnish company because it suffered a lot of losses. Their Symbian OS can't beat the Android OS. Because if you are an old Nokia smartphone user, you may know, Symbian OS is how much worse. It will keep crashing most of the time.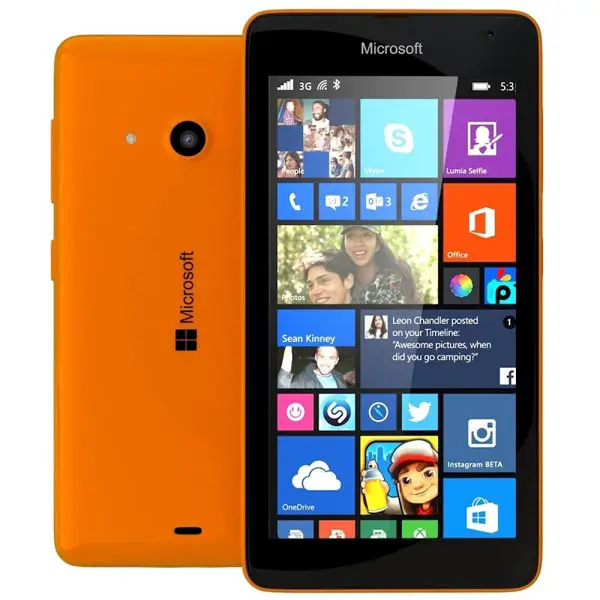 However, Nokia partnered with Microsoft and was making Nokia Lumia devices, which were powered by Microsoft Mobile OS (Windows Mobile OS). Nokia Lumia devices made ways, but Android-powered devices kicked it off the markets quite too quickly. Not to say much as an intro, this article will take you down the history of Nokia, the awesome beginning, the bad times, and later glory.
The unimaginable downfall of Nokia- Fall
Entering the 21st century, Nokia released a whole lot of devices, including Java-powered feature phones and Symbian OS devices. These devices were not successful, including Nokia N-gage Mobile (a handheld gaming device from Nokia). Nokia launched the world's first 3G mobile in 2002; it was the Nokia 6650. This device released after Nokia 3650, Nokia 1100, and the S60 series.
The early 2000s were good and also not good for Nokia, even its touchscreen Xpress Music device, which was expected to compete with the first-gen iPhone in 2008 didn't see its expected success.
Nokia started losing its share in the mobile market to Blackberry, Apple, Samsung, HTC, and other brands that were adapting to the then next-gen mobile evolutions.
The Finnish company's inability or rather, unwillingness to adapt to modern mobile evolution (producing smartphones) led to its epic downfall in the 2010s, specifically, 2011 – 2016. Nokia Lumia devices did good and sold in huge numbers, but it never competed with Apple and Android smartphones at that time.
Nokia was almost gone when HMD Global acquired the license to start manufacturing smartphones using the Nokia brand name.
Why did Nokia fail in the Mobile Industry?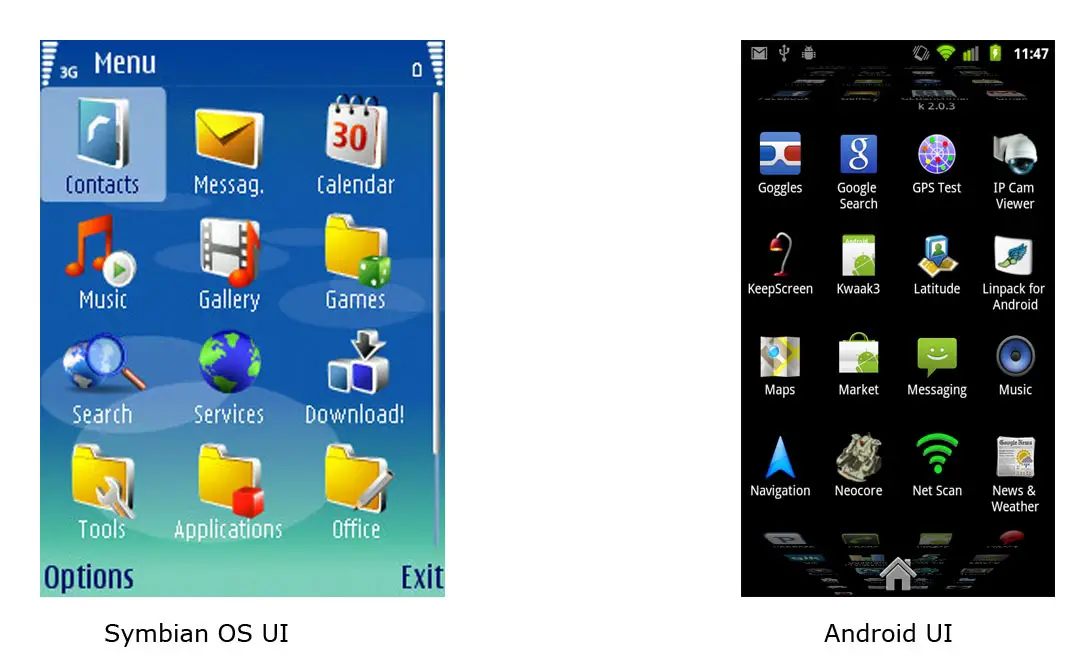 If you notice their history, Nokia always ahead of time when they release their phones, they played significant games in the hardware like adding a camera, color display, gaming phones like that. But, In the situation where every hardware is placed in a perfect place, the mobile industry slowly moved the software side focusing. Nokia failed to adapt to the OS and UI experience with the user. It is the timeline where Samsung and iPhone won in the industry.
If you notice iPhones, they can maintain their phone's speed and quality with the limited RAM and specs, because of the optimized iOS. Nokia wants to maintain dignity, but they failed to prove themselves. Adapting to the latest technology is essential when you are a technology product company. When you are stubborn and hesitate to make changes, you are gone. That's what happened with Nokia.
Nokia's come back to the market with Correct Decision- Rise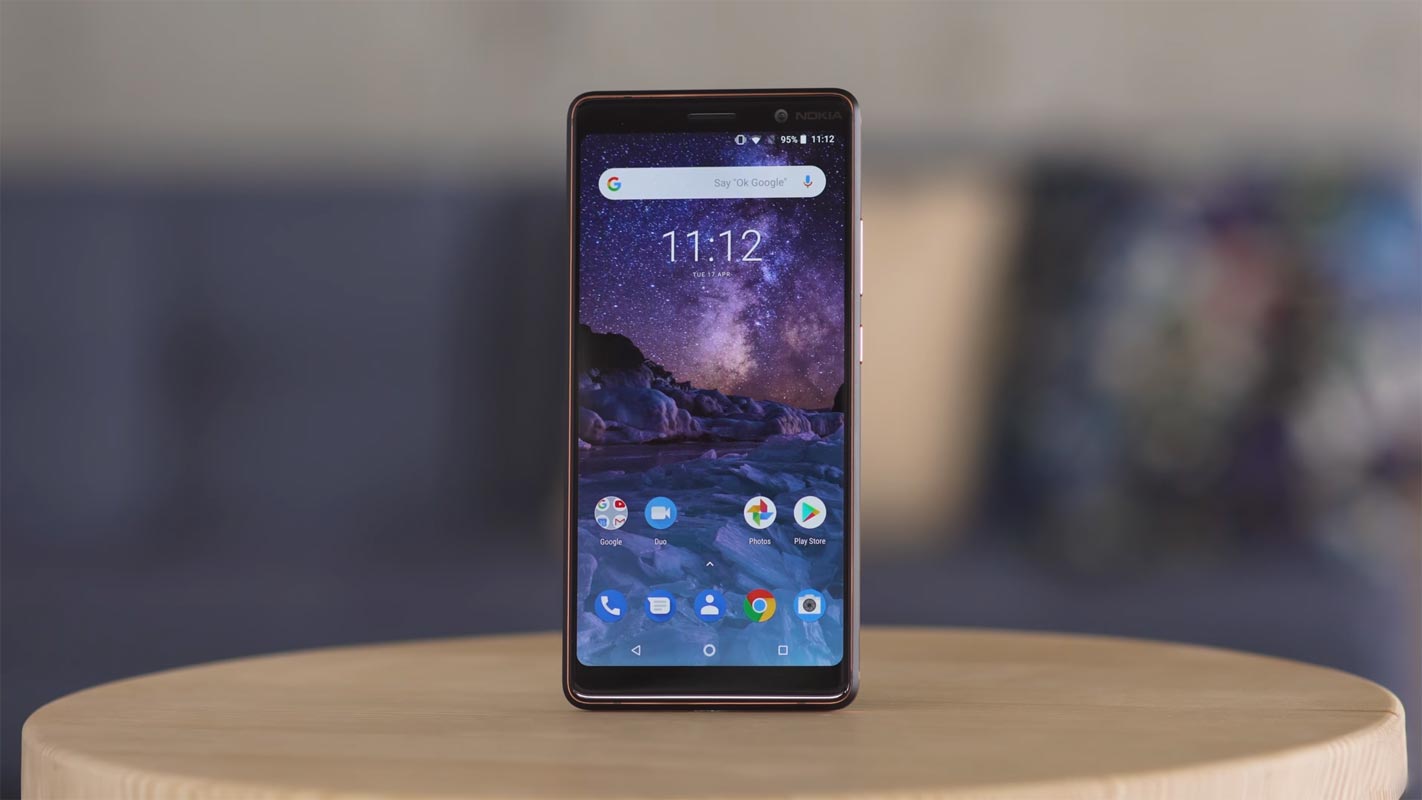 In November 2016, HMD Global starting making Android smartphones under the Nokia brand owing to its exclusive licensing rights. From 2017 to date (2020), HMD Global has been releasing interesting Android devices using the Nokia brand; these Android smartphones are now bringing Nokia back to the mobile market, and the name seems to be back again. They only not adapt to Android. They release their phones with the Android One. That's great. The hardware from Nokia. The Software from Google Support. You can get the best Android One phones under $300. But, the decision is late, in my opinion. If they did this in the early 2010s with Android, Maybe Nokia can be in the Samsung Galaxy Place.
Wrap Up
At the end of this story, we can learn a lot of information about our life also. When you are at the top, you should always learn and try hard to stay top. If you are overconfident and refuse to adapt and evolve with the new things, Soon you will be replaced with the best one. I can say you don't rest and don't settle; you can beat your best daily. When there is no competitor for you, always fight with your best form. Nokia's phone would never be forgotten even without HMD Global's acquisition. However, thanks to HMD Global for resurrecting the name and bringing it back to the market. Still, Nokia has its best place, like Xiaomi making budget-friendly phones. Many companies can come and go. But, the name Nokia will be there ever. When you have unknown information about Nokia's comment below.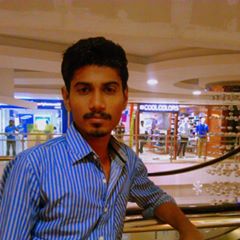 Selva Ganesh is a Chief Editor of this Blog. He is a Computer Engineer, An experienced Android Developer, Professional Blogger & addicted Web Developer. He runs Android Infotech which offers Problem Solving Articles around the globe.