In a recent Reddit leak, it has been revealed that T-Mobile is preparing to transition its customers from older plans to the newer Upgrade Go5G equivalent plan. While this move wasn't entirely unforeseen, it does come with a caveat—a potential uptick in your monthly bill. The company asserts, "We are not raising the price of any of our plans; we are moving you to a newer plan with more benefits at a different cost." This statement has left many users puzzled, trying to reconcile the promise of added benefits with the prospect of a different financial commitment. It's a decision that's left T-Mobile subscribers contemplating their next move.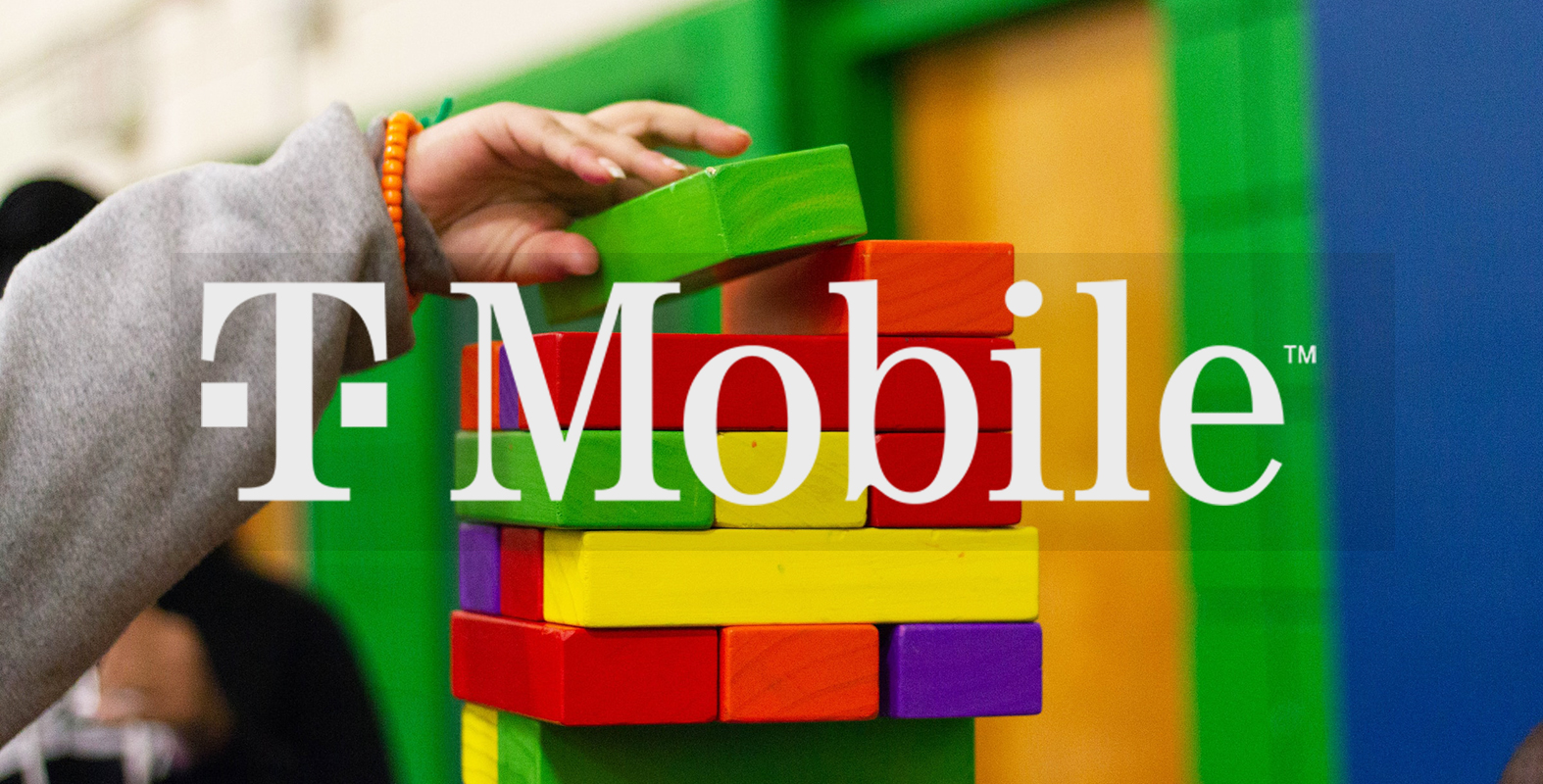 T-Mobile 5G Must Upgrade Affected Plans and Migration Details
Here's a breakdown of the plans that will be affected and the corresponding plans to which users will be migrated:

The rate plan to which customers are moved will be contingent on their original plan. Some users may experience an increase of up to $120 per month on accounts with 12 lines. T-Mobile is currently in the testing phase of this migration, and affected users will receive notifications via email or SMS.
The Opt-Out Window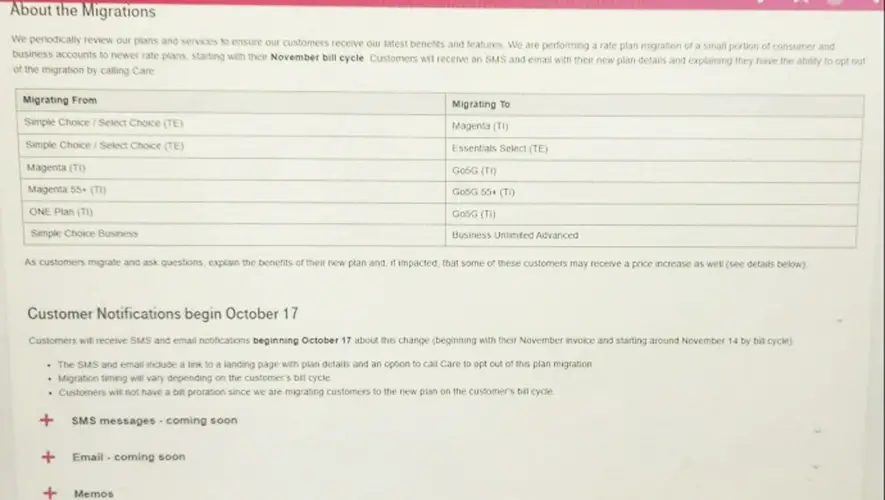 Thankfully, there is an option to opt out of this forced migration, and it's available starting October 17th. This gives you two choices: wait until the specified date, contact T-Mobile if you're part of the migration, or take action immediately. Whichever route you choose, here's what you need to do:
How to Opt-Out of Forced T-Mobile Migration Plans?
There are several methods to inform the T-Mobile Support Team of your decision to opt-out. Let's explore each of these options:
T-Force
T-Mobile's support on Twitter and Facebook is T-Force. You can reach out to them by sending a Direct Message on Twitter or a message on Facebook.
T-Mobile App
Alternatively, you can use the official T-Mobile app's Chat feature to communicate your decision. Launch the app, sign in, and tap the chat icon in the top-right corner. Then, inform them of your migration plans.
Call Support
You can also contact them via phone support using the following number: 1-800-937-8997.
That's it. These are the various methods to opt out of forced T-Mobile migration plans. If you have any queries regarding the abovementioned steps, please let us know in the comments. We'll provide a solution at the earliest.
FAQs
What if I miss the October 17th opt-out window?
If you miss the window, you may still contact T-Mobile support to discuss your options, but you should act before the date.
Is there any chance my plan may affect if I only have one line?
The migration applies to all customers, regardless of the number of lines on their account.
Can I opt-out through email?
The recommended methods for opting out are T-Force, the T-Mobile app, or calling support for prompt assistance.
Will I lose any benefits by opting out?
Opting out should not result in a loss of benefits. However, You should confirm with T-Mobile support when you opt-out.
What if I have additional questions or concerns not covered here?
Feel free to share your queries in the comments; we'll do our best to address them promptly.
Wrap Up
The impending shift in T-Mobile's plan migration strategy has undoubtedly sparked curiosity and concern among its user base. The company's promise of better benefits on the new Go5G equivalent plan is met with a degree of skepticism, especially considering the potential increase in monthly costs. The option to opt-out, beginning October 17th, provides users with a choice, allowing them to assess their individual needs and preferences.
Whether one chooses to wait or take immediate action, it's essential to intimate and allow them to make decisions that align with their circumstances. T-Mobile's commitment to offering alternatives and the array of channels available for communication underscores its dedication to customer satisfaction. As this transition unfolds, users can rest assured that they have the agency to choose the best plan.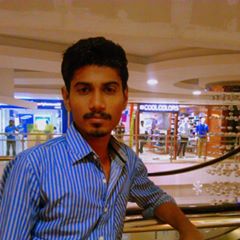 Selva Ganesh is the Chief Editor of this Blog. He is a Computer Science Engineer, An experienced Android Developer, Professional Blogger with 8+ years in the field. He completed courses about Google News Initiative. He runs Android Infotech which offers Problem Solving Articles around the globe.