When we talk about processors in Android Mobiles, The first name comes our mind is Qualcomm processors. Because of the wide variety of usage in mobiles, Qualcomm processor has a popular place. But, They are not the only company produce processors for Android Mobiles. MediaTek and Samsung also produce processors. After Snapdragon announces a 765G integrated processor for Mid-Range mobiles, Now Samsung announces Exynos 880 5G Integrated processor for Mid-range mobiles. Due to the vast customer base, the Samsung Exynos processor has used in most of the mid-range and some International Flagship level Samsung phones.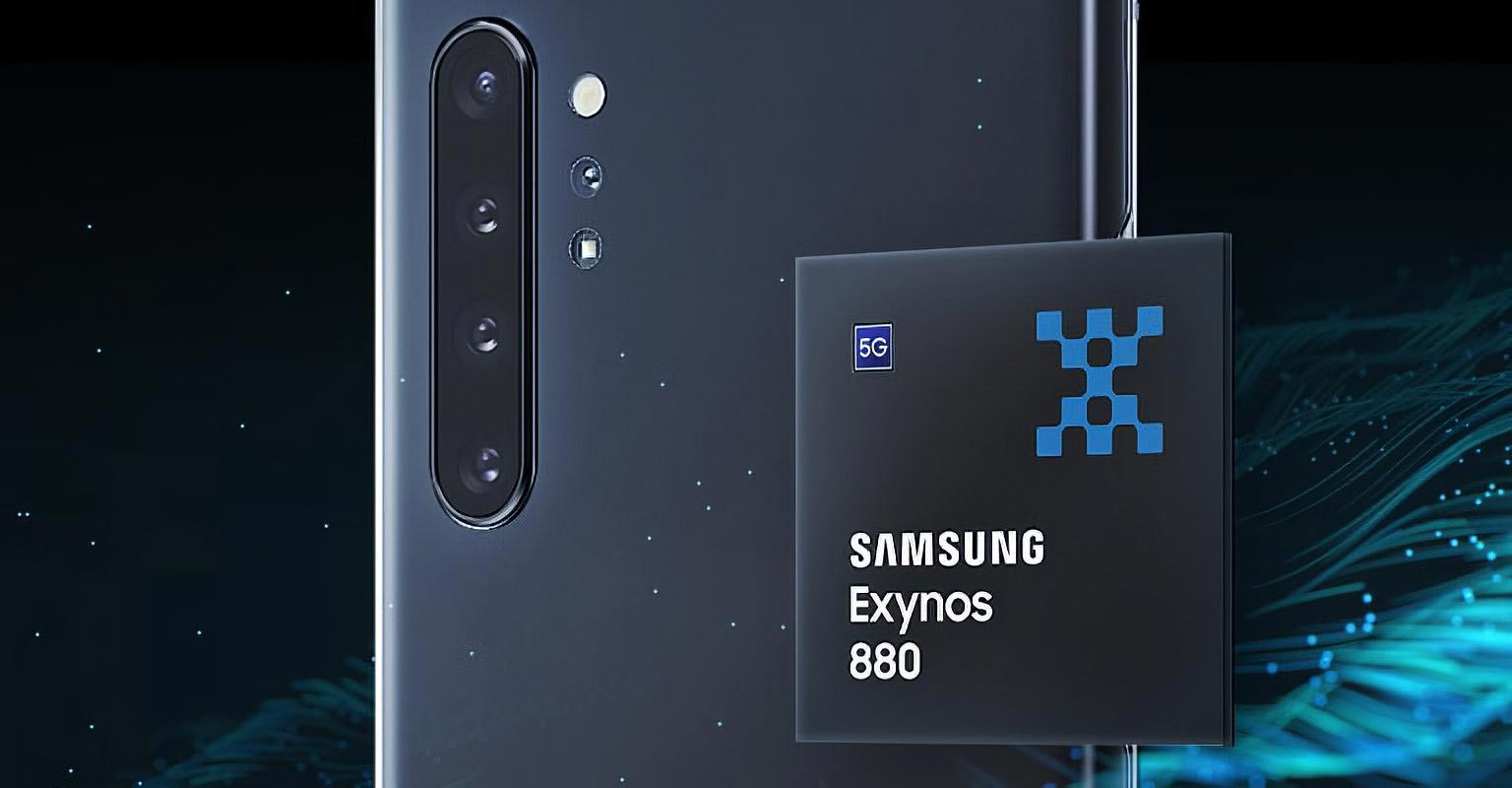 Samsung always keeps releasing different tier processors for Mid-Range and Flagship phones. Most of the "F" variant mobiles still have Exynos processors. When the mobile is unique for the US region, Mostly it will have Qualcomm. Samsung always releases an alternative processor for the Snapdragon series.
What are the specs of Samsung Exynos 880?
It doesn't have top Mid-Range mobile specs like Exynos 980. But, Samsung Exynos 880 has decent specs for 2020. It is like an underclocked version of Exynos 980.
Exynos 880 comes with Integrated 5G support.
2x Cortex-A77 @ 2GHz and 6x Cortex-A55 @ 1.8GHz CPU octa-core and Mali-G76 MP5 GPU. 8nm FinFET Technology.
Internal memory supports both UFS 2.1 and eMMC 5.1 storage. No UFS 3.0 storage support. Currently, UFS 3.0 is exclusive to Flagship mobiles.
Exynos 880 can handle 64 MP rear camera and 20+20 MP front camera setup

. 64MP camera support is excellent for mid-ranger. But, Camera MP Doesn't matter for good quality photos. It needs a lot of optimization.
It will come with an integrated NPU(Neural Processing Unit), which

 helps in AI processing of camera and other operations.
Other than the above important specs, It comes with Bluetooth 5.0, Wi-Fi 5 (802.11ac), FM Radio, GPS, GLONASS, BeiDou, Galileo

.
Features
You can access 5G below $500. Yes, now, Flagship 5G phones cost more than $1000, and Upper Mid-Range 5G mobiles cost $600-700. When we can access 5G in mid-range phones, they are not going to cost you more. Samsung is already selling A51 5G around $500, Which has Exynos 980 processor.
Like the Snapdragon High-Level 865 processor, The AI features are enhanced with NPU.
The exclusive "765G" model can give you a better gaming experience compared with the regular 765. So, You don't have to compromise gaming experience by getting 5G at a reasonable price.
FHD+ Display supports up to 2520×1080 resolution. None of the manufacturers doesn't put QHD+ or 4K Displays in Mid-range phones. You can also see Flagship phones with FHD+ Display.
Why Samsung Exynos 880 is a Good deal for Mobile Manufacturers and Users?
I know Exynos processors always get some criticism in some rare errors. Also, We can't compare the performance directly between Snapdragon and Exynos because the Same S20 Snapdragon variant can beat Exynos International variant by performance. But What here I am saying is customers can use 5G mobiles at a reasonable price. Most of the users realized spending $1000 on flagship phones doesn't make sense. Nowadays, Mid-Range mobiles are working better when considering the cost/performance ratio.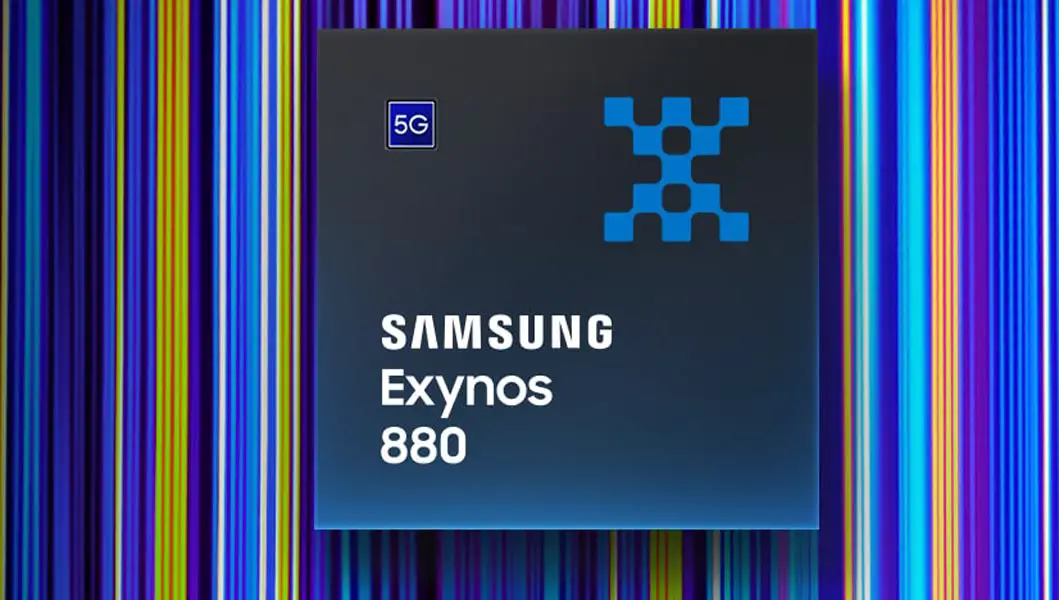 Qualcomm already announced the Snapdragon 765G processor. Which is also has an integrated 5G processor, and in performance, it is better than Exynos 880. But, Cost-wise Samsung processor mobiles can be affordable. You can give powerful processors to users. But at the end of the day, Users always use 5-30% of the processor power. So, Decent powered 5G processor is enough to experience 5G technology in 2020 with affordable cost.
Vivo Y70s are already using Exynos 880. Its price range starts from $280 with a 6.53-inch FHD+ LCD, 48+8+2 MP Triple Rear camera setup, 16MP selfie cam, 4600mAH Battery with 18W fast charger. Xiaomi already released Redmi K30 5G under $300. But the price range can't be the same case with other mobile manufacturers, Xiaomi always gets a massive discount from Qualcomm due to the bulk orders. That's why Xiaomi can make affordable phones with good specs. The price may vary with other, manufacturers which force them to raise the price of mobiles. So, Exynos 880 can be a good deal for both Mobile manufacturers and customers.
Wrap Up
When 5G technology launched in Flagship mobiles, most of us believe it can't be affordable in mid variants, and it doesn't make sense to buy unavailable tech for a considerable price. But, Now Mobile operators are working on 5G networks. In some countries initially, they are launching low-band 5G like T-Mobile. Later they may adapt to real mmWave Ultra-Wideband 5G like Verizon.
When the technology release as a new limited volume, there may be a considerable price to access it. When it produced in massive amounts, there will be a price cut in products. The same is happening here in 5G processors. Snapdragon 855 and 865 5G based mobiles cost high. Then the 765G processor considers as a low price 5G processor. Now Exynos 880 cost gives hope that most of the mid-range mobiles can come with 5G, and it will make mobile operators plant more 5G towers. What are your thoughts on the new Exynos 880 5G Processor? Did you think mobile manufacturers will consider Samsung over Qualcomm processors? Comment below.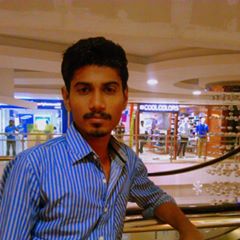 Selva Ganesh is the Chief Editor of this Blog. He is a Computer Science Engineer, An experienced Android Developer, Professional Blogger with 8+ years in the field. He completed courses about Google News Initiative. He runs Android Infotech which offers Problem Solving Articles around the globe.