Recently AT&T users are scared because of the official email. In that Email, AT&T mentioned users need to upgrade their mobile or else they can't receive voice calls. The message sends without any specified date. But the truth is AT&T is going to shut down 3G in February 2020. It will affect regular voice calls. Thus if you want to make voice calls, your mobile should be VoLTE compatible with AT&T carrier. Even if you have the latest mobiles, some of the mobiles don't support different carrier VoLTE networks. So, When you have unlocked mobile with no VoLTE support, then you won't make any voice calls from AT&T after 2022. Instead of sending to the unsupported mobile users, they carry some supported mobile users too.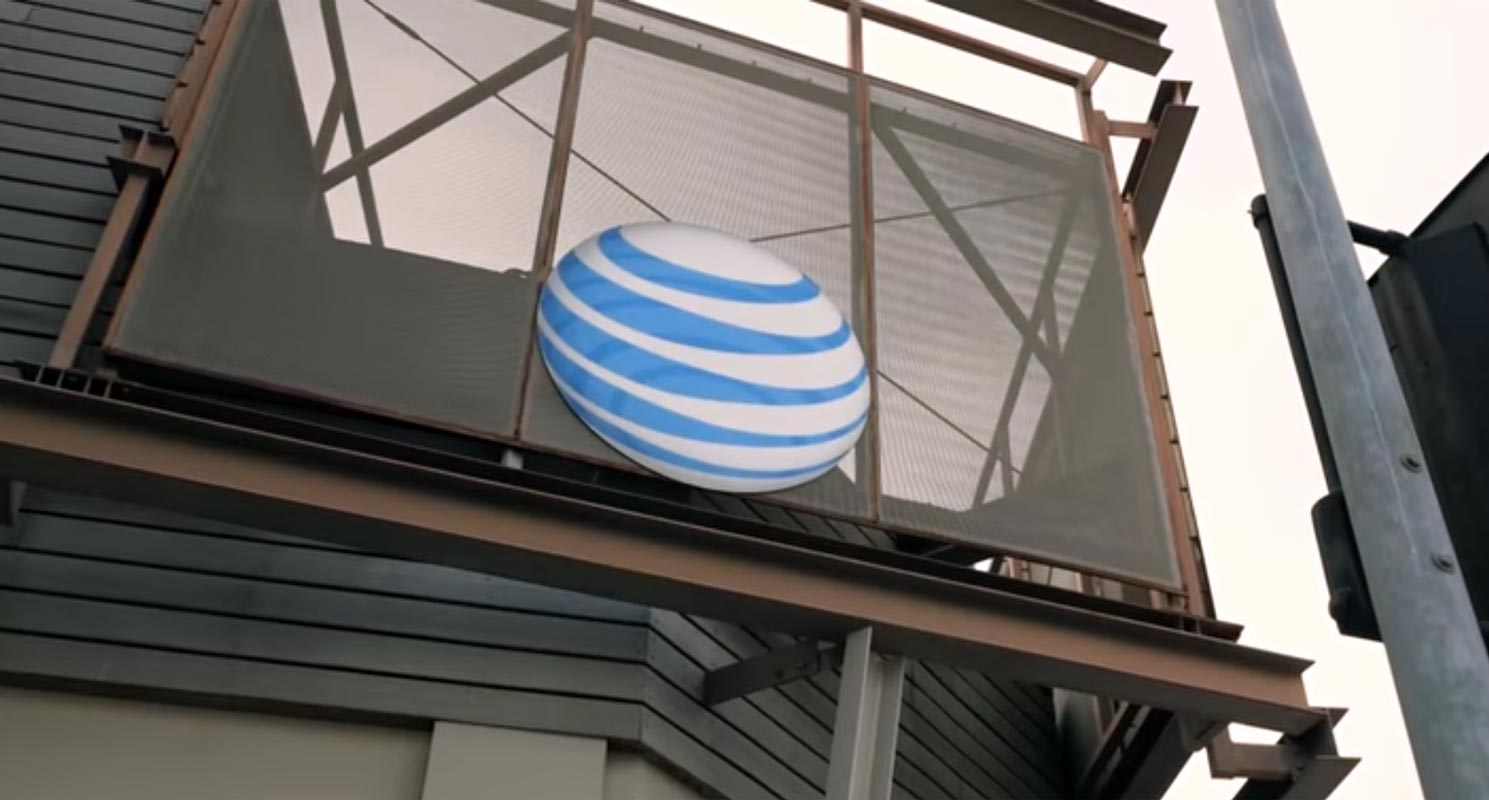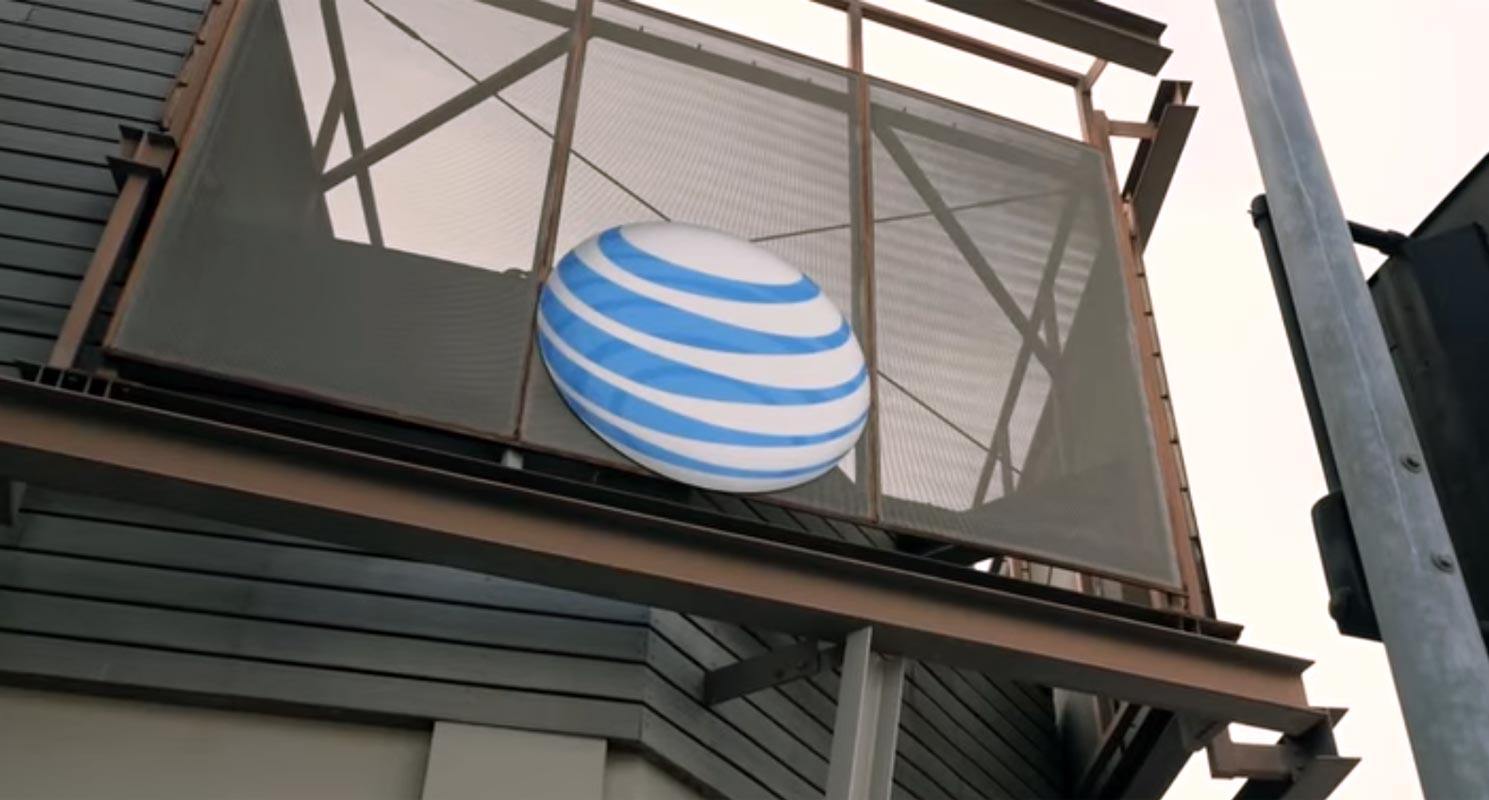 What is the content in the AT&T email regarding the unsupported mobiles?
As per the received email from AT&T, they mentioned they are going to upgrade their technologies to give better service for users. Additional to these general words, they said the mobile number ending with "Value" is not compatible with the new network. So, The user should upgrade their mobile to AT&T supporting devices. Also, they attached the link to the supporting mobiles. The list looks minimum and doesn't cover most of the features.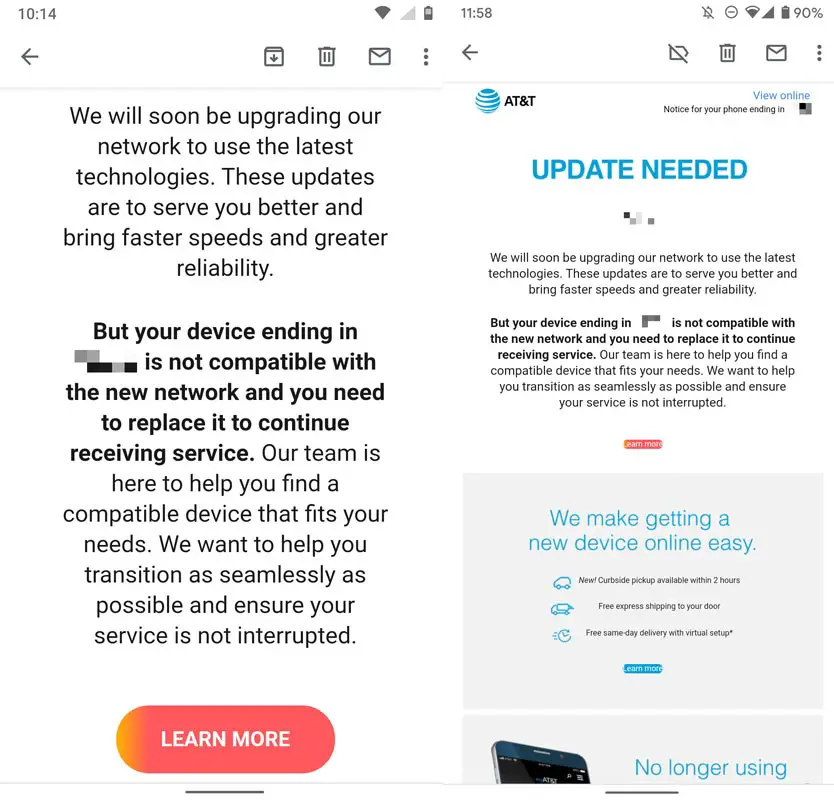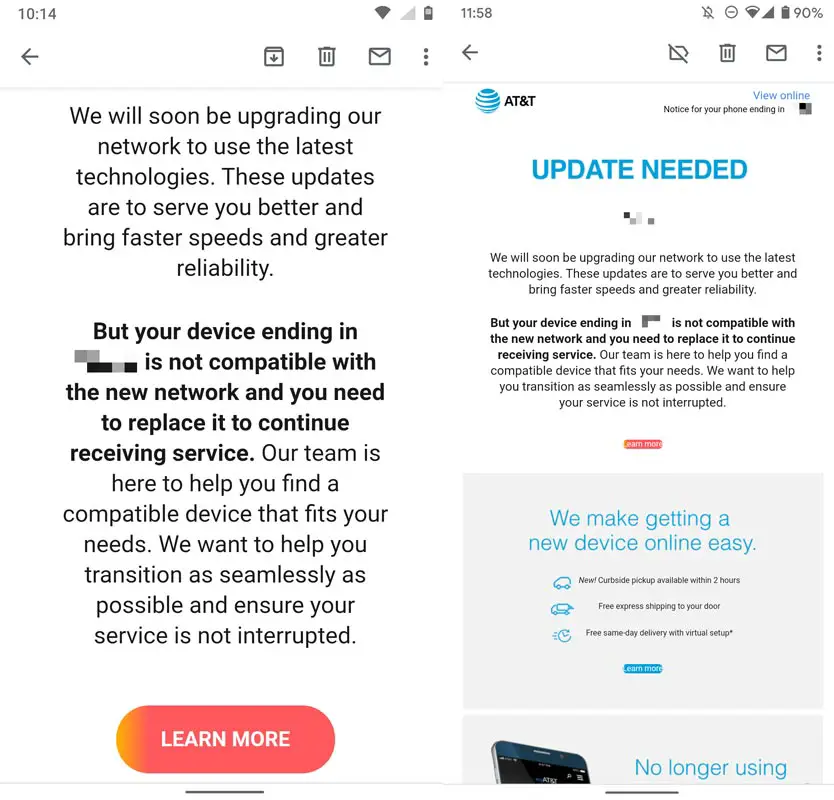 The problem is they don't have to care for users with not well-documented writing. Stopping network features is an important step. They have to mention the information clearly within the email. When users intend, they can Learn more options. As you see, there is no explicit mention of the shutdown date, and what kind of devices are not supported didn't mention. Some people may ignore this message as it doesn't look legit.
3G and No VoLTE support mobiles can't make voice calls after 2022 in AT&T
Yes, The information in the AT&T blog is accurate. They are going to shut down 3G bandwidth in February 2022. All their network will work from VoLTE. So, Basic mobiles and 3G mobiles can't make voice calls. It also expands to some of the latest mobiles too. You may have the newest mobile, but when you didn't have AT&T VoLTE support on your mobile, you can't make voice calls. Simply, iPhone 6 or later will work with AT&T, and iPhone 5 won't even if it has LTE support. VoLTE and regular LTE are slightly different features.


As you can see, your mobile should show VoLTE symbol in the AT&T network. US mobiles are different from other unlocked mobiles. US carriers have different bandwidth, and they have more control over software updates. So, Even if you have unlocked mobiles, you may not receive software updates from the carriers. Thus, You may not have access to VoLTE.
You Need VoLTE supporting mobiles to make voice calls after 2022 in AT&T
Now you can understand why AT&T is sending those emails. They are going to shut down necessary voice calls and move to HD voice calls with the help of VoLTE. So, After February 2022, you should have VoLTE enabled mobile. They already listed some of the mobiles supporting mobiles. When you have the mobile that doesn't contain but has VoLTE, you should contact customer care and verify the compatibility. I will mention the list of mobiles in the following image that has support for voice calls after 2022.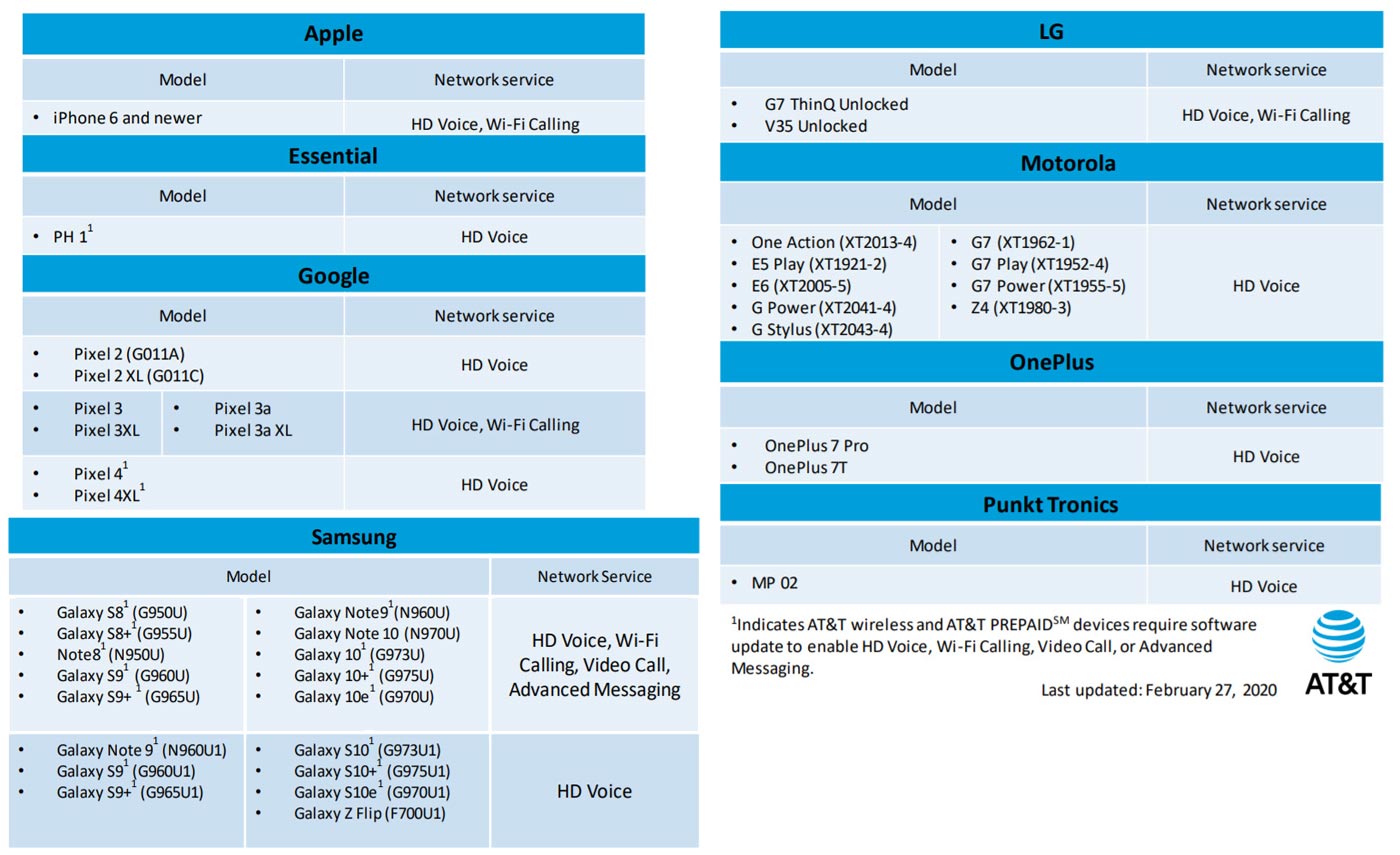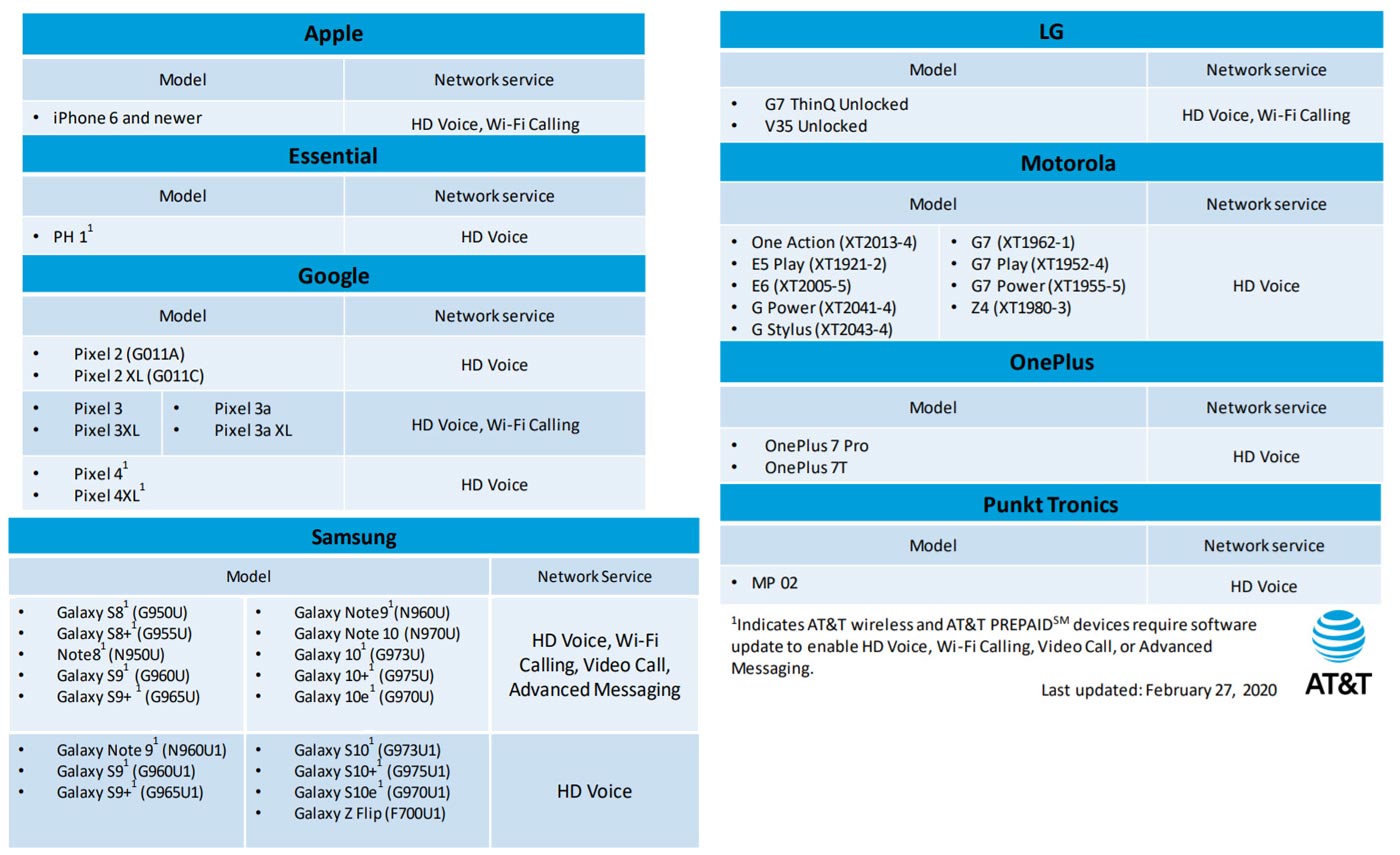 It is an old list. But nothing changed with a new record recently. You can also refer to the official list from AT&T. As you can see, some of the mobiles can't make Wi-Fi calling, which will be useful when you have an Internet data connection but no mobile signal.
Wrap Up
The shutdown process happens in 2022. AT&T doesn't have panic users this much early. Also, as I mentioned earlier, It is a potential announcement it may lead to a loss of users. So, They have to thoroughly document the information with proper documentation and official customer support call. Most of the people move from features phones to smartphones. There is already a VoLTE support mobile released with Kai OS are available. But AT&T should mention what type of mobiles are supported and about the unlocked mobiles. Whether they can support via updates or the users should purchase the mobiles from AT&T itself.
Without the correct information, there will be confusion happen among users. AT&T already have some user trust issue because of their 5GE logo. Now they rolled out the real 5G to more markets in the USA. But some steps were taken by AT&T always questioned by users. What are your thoughts about shut down of 3G and regular feature mobiles? Even if most of the people move to smartphones, some users prefer features phones. What is the status of them? Comment below your thoughts.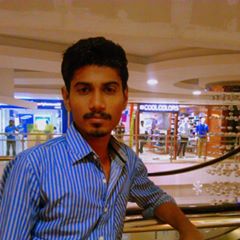 Selva Ganesh is a Chief Editor of this Blog. He is a Computer Engineer, An experienced Android Developer, Professional Blogger & addicted Web Developer. He runs Android Infotech which offers Problem Solving Articles around the globe.