Windows struggles a lot to migrate users from Windows 7. Since, p[people don't like Windows 8 and 8.1 versions, Samsung can't migrate users as they expected. Due to the simplicity and performance, most people stick with Windows 7. Instead of pushing all users to the unwanted OS, Microsoft tried their best efforts with Windows 10, which succeeded. Due to not confusing design and access to additional features, People begin to migrate to Windows 10 version. The problem is PC OSes have to give a few years ago usage. Like mobile, the PC OS version can't be updated often with substantial design changes. So, Now, Windows 11 have to give valid reasons for migration. One of the reasons is it can support Android apps in Native. Now, Windows 11 Subsystem for Android will soon run on the Android 12.1 version.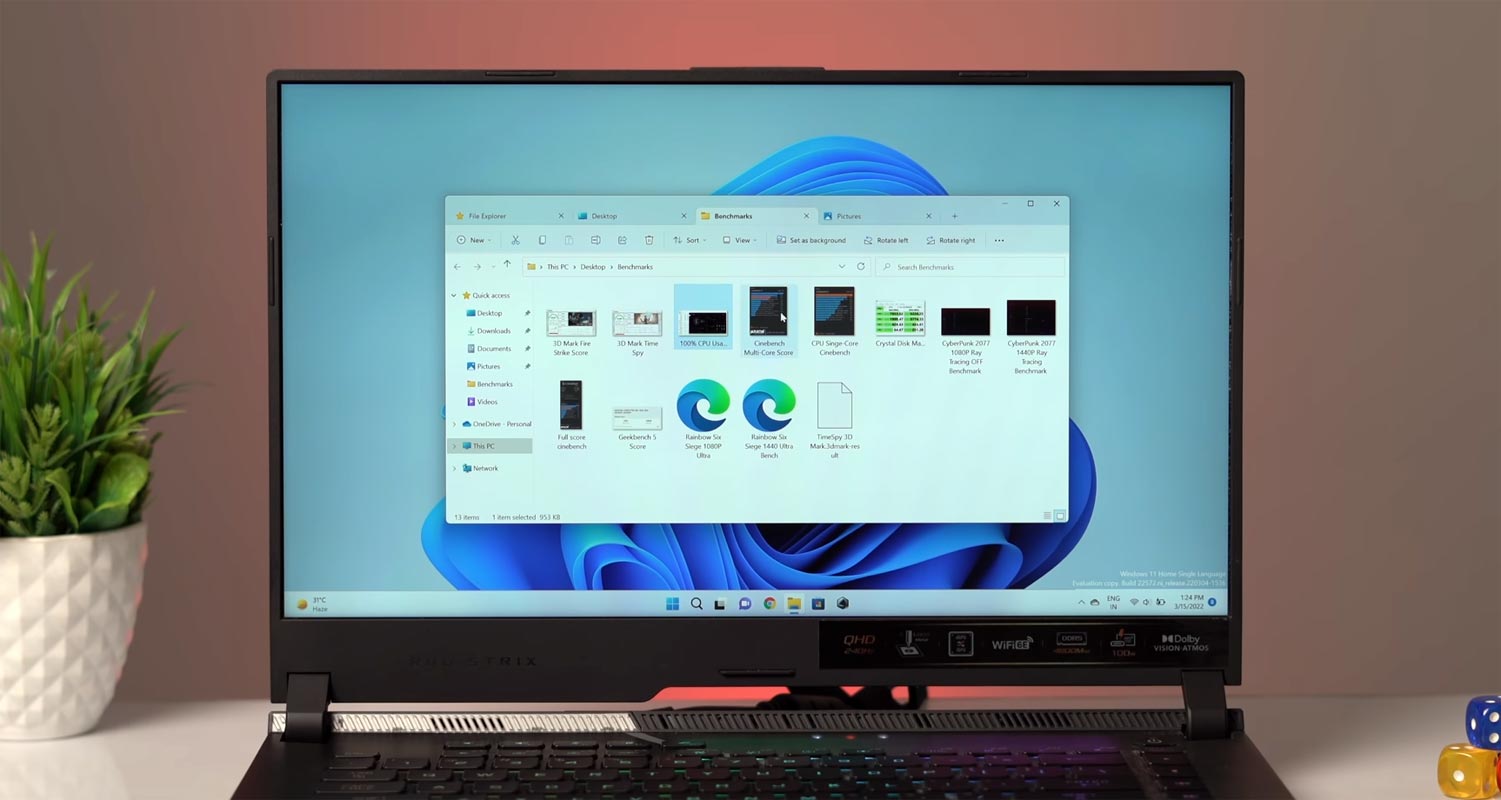 What is Windows 11 Android Sub-System?
Windows Subsystem for Android lets you use many of the Android applications you already have come to love from the Windows 11 PC, albeit with certain specifications. However, the application and library may not be identical to what you'll find on your Chromebook or phone because the default is to use an Amazon Appstore to get Android apps, not Google Play Store. But, in general, this is a fantastic brand new option for PC users. It was first introduced earlier this year.
Android 12.1 version that runs on Windows 11
On the 20th of May 20, 2022, Microsoft launched an update to the Windows Subsystem to Android that runs Windows 11, starting with Windows Insiders in the Dev Channel. The upgrade ( version 2204.40000.15.0) comes with various thrilling new features and improvements like the upgrade to Android 12.1, significant Windows integration enhancements, and the unique Settings user experience.
Update Highlights
Other improvements include tweaks to Android's networking, connecting local devices, such as Chromecast-enabled speakers, improved keyboard and mouse support, and essential camera-related fixes. There's also a wholly overhauled Android Settings app and deeper integration with Microsoft's Windows 11 system.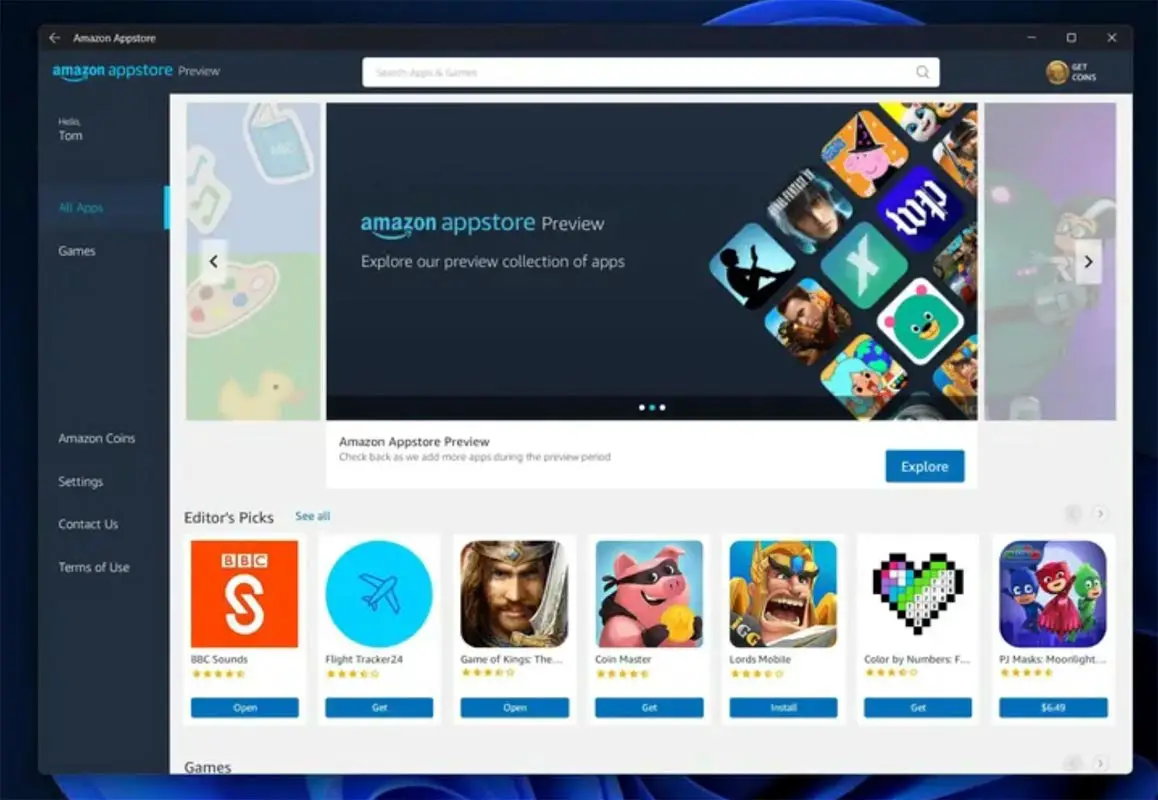 The switch to Android 12.1 will place Windows 11 firmly at the top of the line for Android PC support, and Google's Chrome OS is still running its mobile applications using Android 11. Microsoft's forthcoming update to Android 12.1, sometimes known as Android 12L, is meant to benefit from Google's efforts to enhance the performance of "large screen" devices, which is what a Windows PC would undoubtedly qualify as.
Windows 11 version 2204.40000.15.0 Complete Changelog
Windows Subsystem for Android updated to Android 12.1.
Advanced networking is turned on by default in the latest x64 Windows versions.
The update for the Windows Subsystem for Android Settings app: new UX Diagnostics Data Viewer has been added.
Simpleperf's CPU profiler recording feature now supports Windows Subsystem for Android.
Windows taskbars now show the Android apps that use the microphones and where they are.
Enhancements to Android app notifications that appear in Windows notifications.
Reduction of flickering after apps are restored from a reduced state.
Apps do not get restarted when devices are removed from standby status on recent Windows versions.
New hardware for decoding video (VP8 as well as VP9).
Solutions for keyboards that are on-screen in applications.
Corrections for full-screen Android apps as well as auto-hidden Windows taskbars.
Windows Subsystem for Android comes with Chromium WebView 100 version.
Support for Android Network LocationProvider in addition to GPS Location Provider.
Improvements in general stability, performance, and reliability.
Problems with Windows 11 Insider Update
Camera issues on ARM devices.
Instability printing using Android applications.
Specific applications that render at lower resolutions might have an incorrect layout.
Specific VPNs might not work when using Advanced Networking.

 If you're using a VPN and discover that Android apps don't have network connectivity, turn off Advanced Networking in the Windows Subsystem in your Android Settings app.
Certain previously released apps could not be available or fail to launch or perform incorrectly due to various known problems.

 

Our team is working closely with partners to address the issues as soon as possible.
Wrap Up
While Leading Android companies are still using Android 11 and are in the slow process of Android 12 rollout other than Pixel Phones, Windows 11 getting Android 12.1, aka Android 12L, is an excellent initiative from Microsoft. In the early stage, while Microsoft talked about Android App support, Most of the users' thoughts would be like a gimmick feature, and they may not focus much on this sector since they are competitors. But, The Steps Microsoft is taking here show how much they begin to understand their users. Did you get the Android 12.1 in your Windows 11 Update? Share your experience below.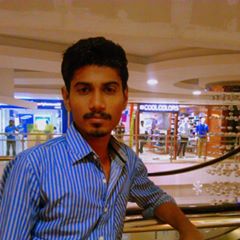 Selva Ganesh is the Chief Editor of this Blog. He is a Computer Science Engineer, An experienced Android Developer, Professional Blogger with 8+ years in the field. He completed courses about Google News Initiative. He runs Android Infotech which offers Problem Solving Articles around the globe.