Compared with Google, Samsung always takes a long time to roll out the major Android OS updates. But, The time delay is worth and compared with Stock Android OS  versions, Samsung is always ahead of its time when it comes to features. Google is talking About its DND feature a lot. But when you are a Samsung user, You already have it for a few years. Samsung Galaxy S21 Plus 5G comes with Android 11 based One UI 3.1. Samsung is already pushing Android 12 to eligible mobiles. In this list, Samsung Galaxy S21 Plus 5G Unlocked USA version got Android 12 based One UI 4.0. When you are in stock firmware, You can constantly update your mobile using the standard OTA method. When you can't do it the usual way, you can use the below Odin-based manual process to update your mobile.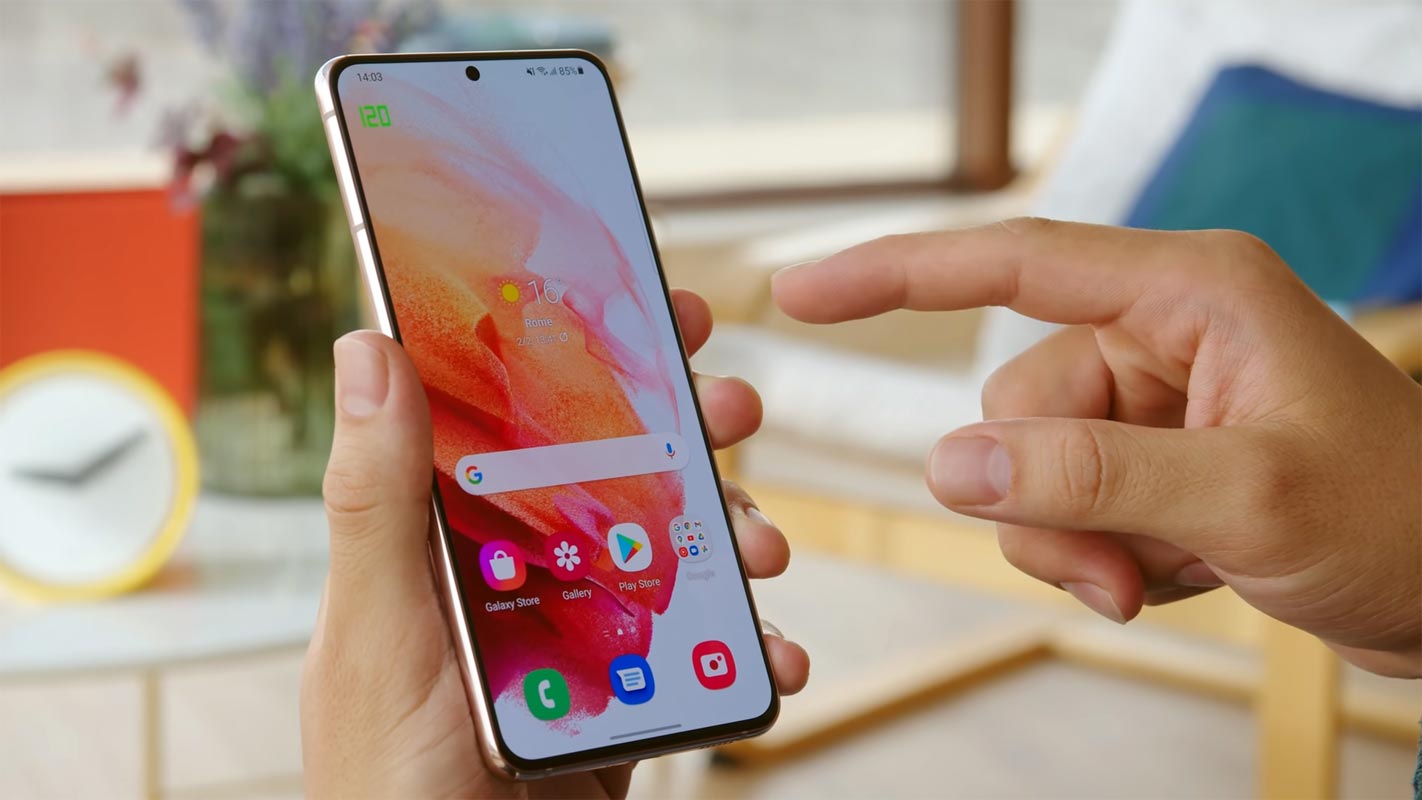 Samsung Galaxy S21 Plus 5G Android 12 One UI 4.0 Official Stable Stock Firmware Flash
Official OTA Method
Don't go for the manual method to update a security patch to the current month. Try this Automatic method.
The process is straightforward;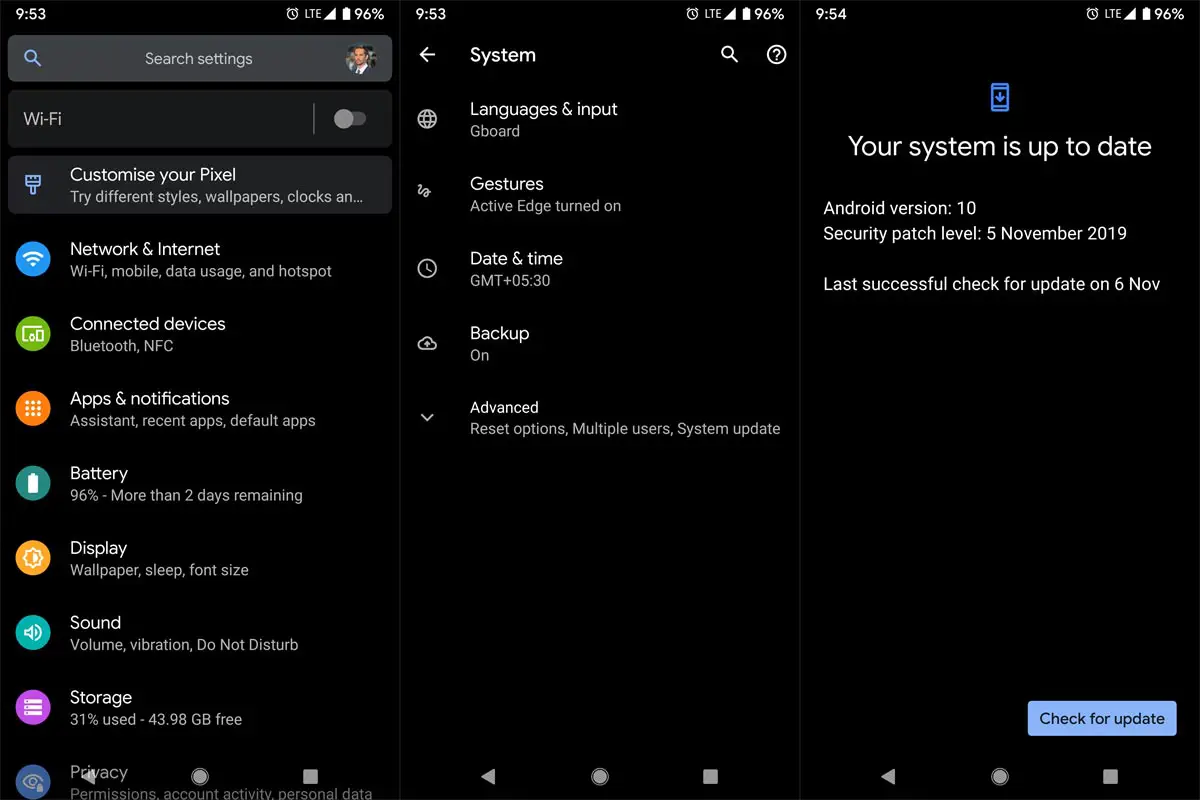 Go to your device setting menu and scroll down to the bottom.

Tap on "Software Update."

You may have to refresh the page to start the OTA upgrade process.
Manual Method (SM-G996U1, AT&T, T-Mobile, Comcast USA, Verizon Wireless, US-Cellular)
Note
Check Your Device Mobile No. If you flash a Different model number, you will lose some features based on your region.
Battery Percentage Above 50.
Using ODIN Method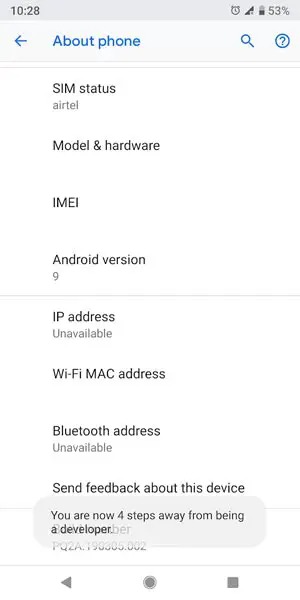 Enable USB Debugging Mode and OEM Unlock; you'll find these options at Settings >>> Developer options. If you didn't see the developer options on your settings menu, then go to about >>> build number; click on the "Build Number" row about ten times regularly to activate "Developer Option" on your device.
We are using third-party software flashing. Download ODIN and install this also on your PC. In the version, select the latest version ODIN.
Download Firmware From the below links, For Samsung Galaxy S21 Plus 5G Official Firmware.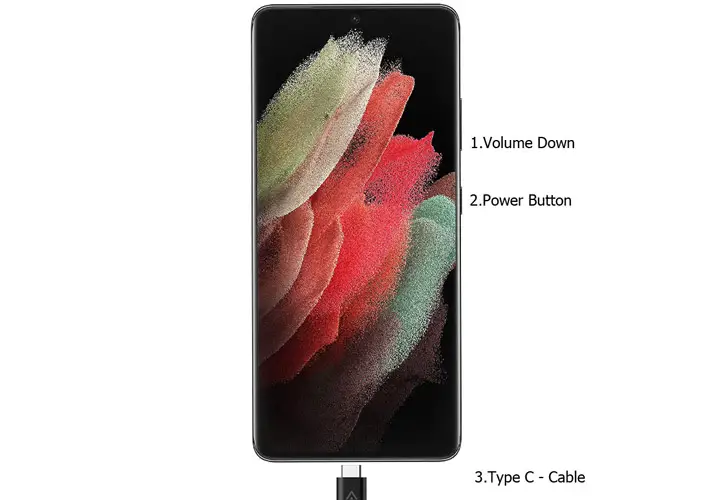 Switch off your Mobile. Enter into Download mode->Volume Down+ Power Button and Connect Your Mobile To PC via USB Cable; after Samsung Logo Appear, Release all keys.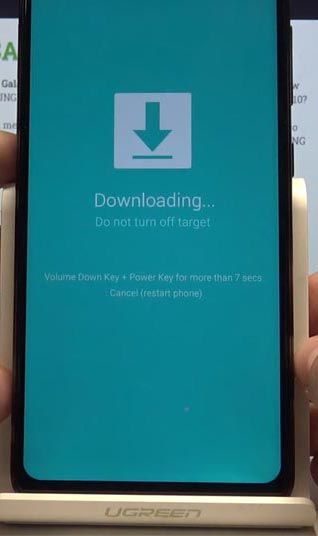 After entering into Download Mode, it will say Warning; press the Volume Up button to continue.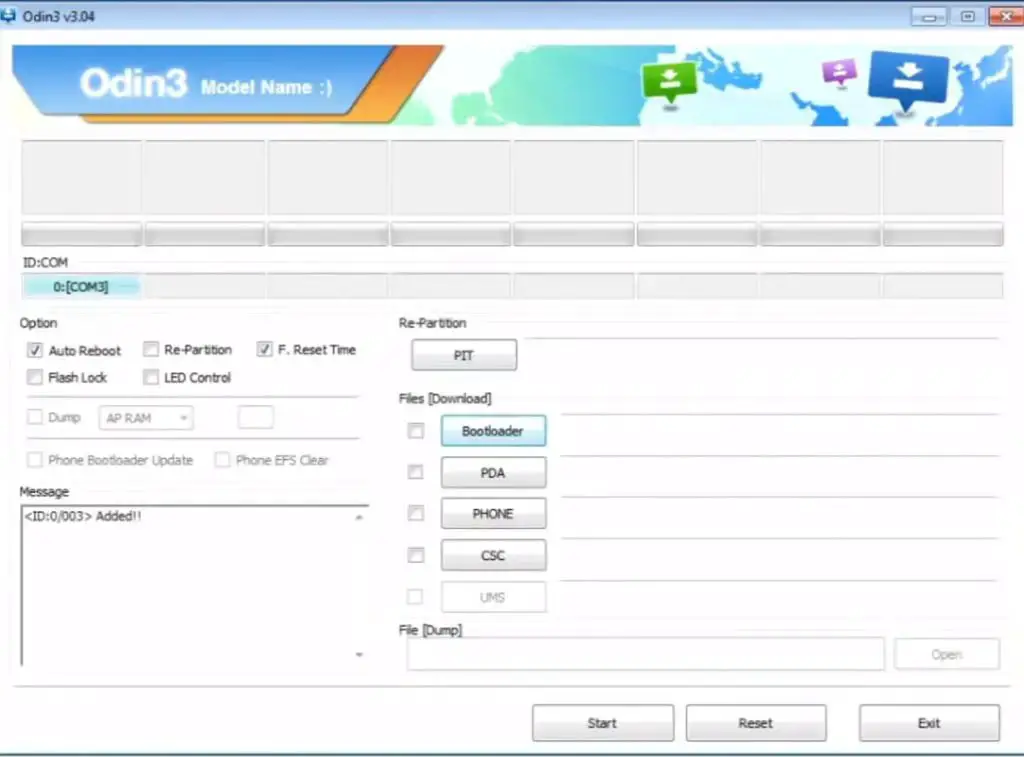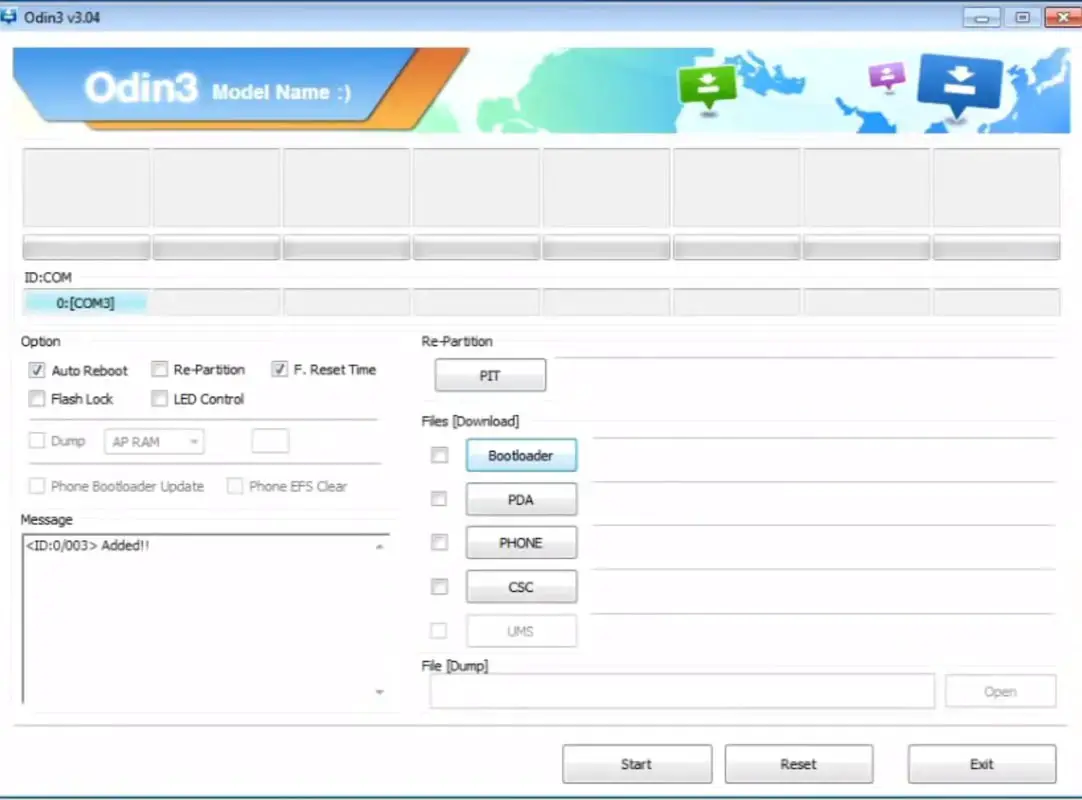 It Will Show the message added.
If you did not get this message, Repeat the above steps.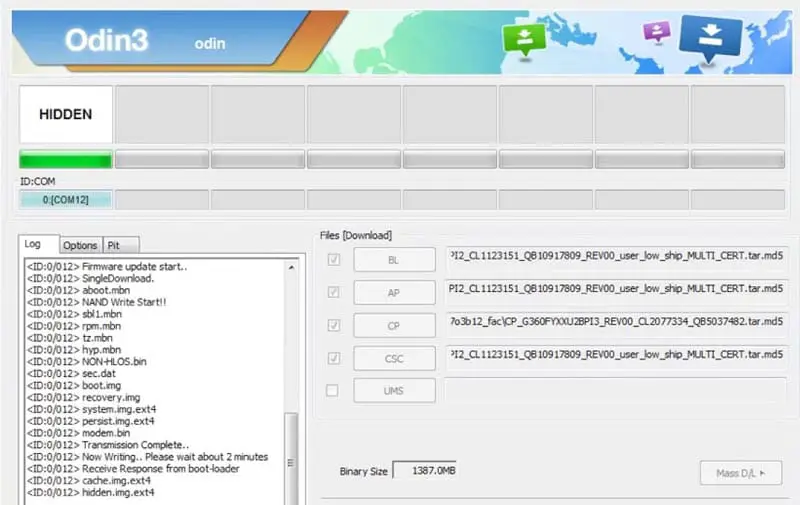 After Getting Added Message Select, AP/PDA Button, Browse for the Firmware file selects it. Tick the Auto-Reboot.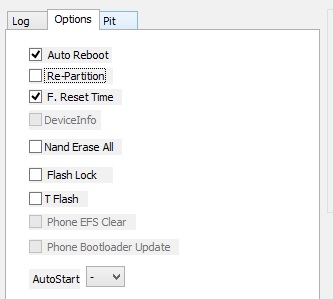 Press Start wait for the tasks to complete. It will automatically reboot after the process ends.
You can Check the Firmware Details->Settings->About->Version.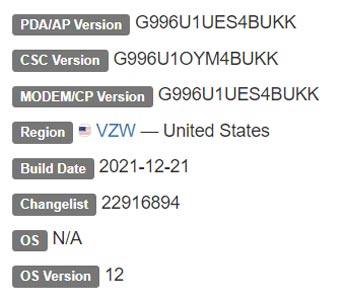 Samsung Galaxy S21 Plus 5G SM-G996U1 Android 12 One UI 4.0 Features
Samsung Always Add extra features to the OS. One UI 4.0 is created based on Android 12. I listed Both Regular Android 12 Features and Some Exclusive "One UI" Features.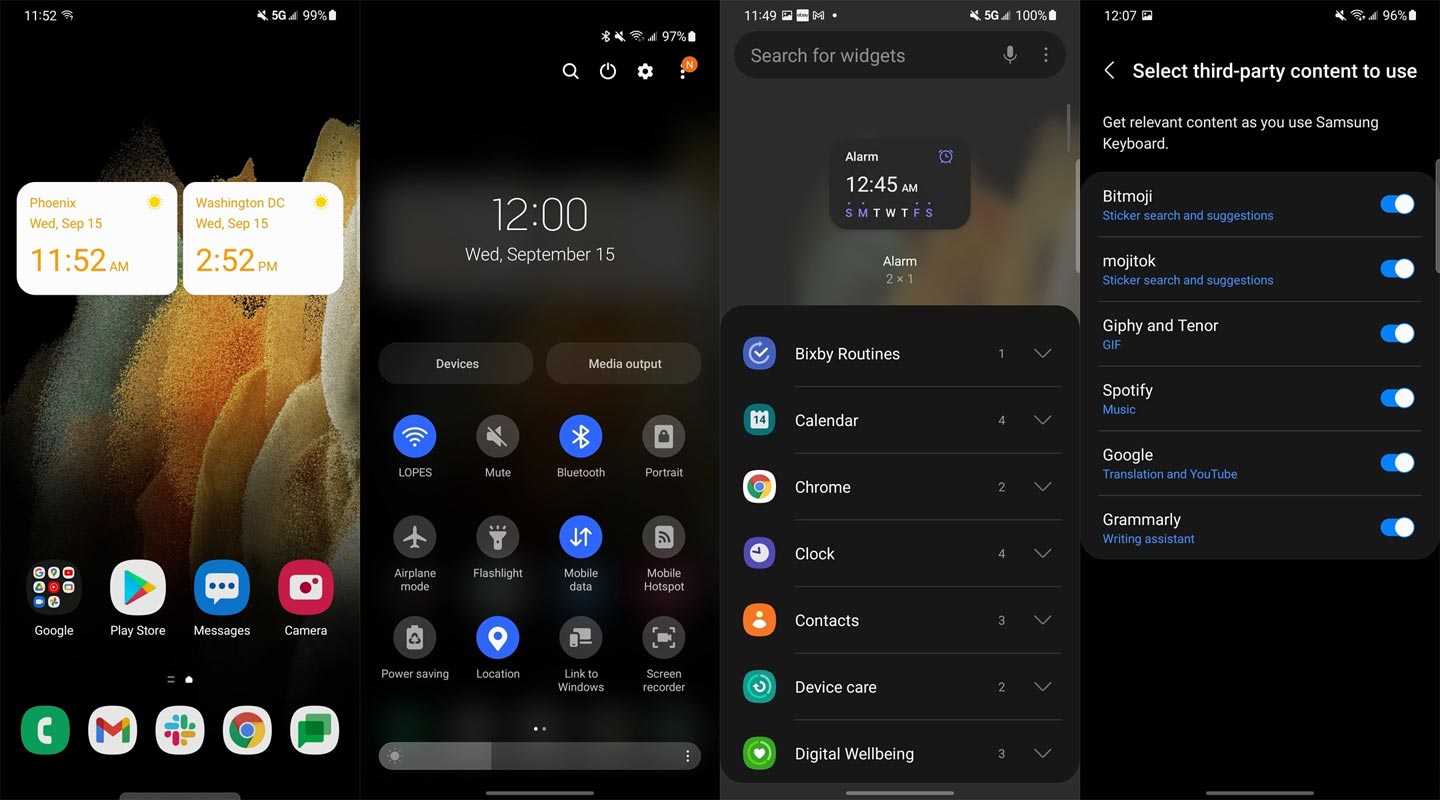 Wallpaper-based Dynamic Theming
The dynamic 'Monet' engine is among the best features of Android 12 and is what makes Material You so unique. The machine can pull shades of the wallpaper and then use them in the UI and accents to the theme. The thing that makes it better is that We can also use the colors in apps that have been upgraded to make use of the iteration engine.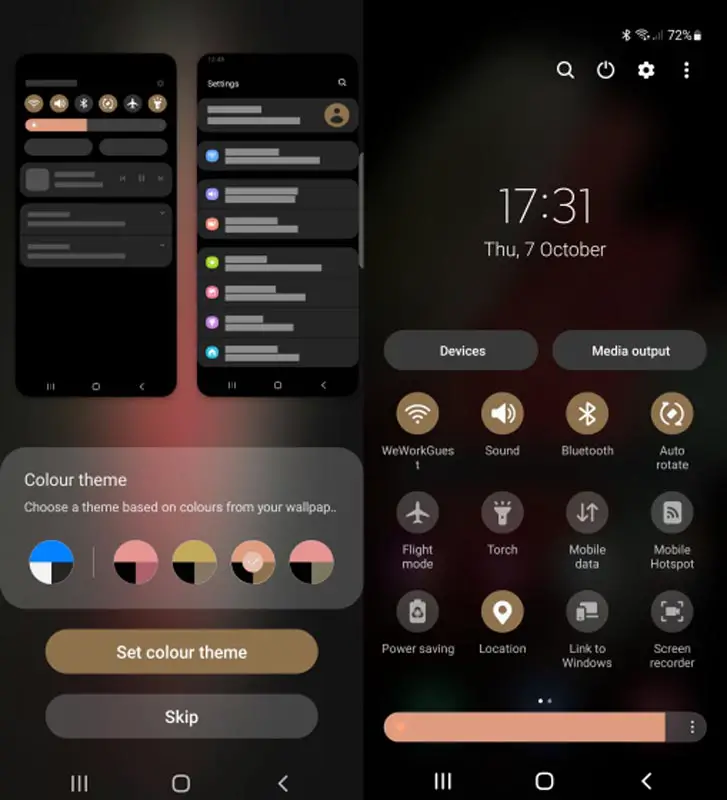 The dynamic iteration engine of Android 12 will make sure that you are never bored by the UI. Simple changes to your wallpaper can refresh everything of paint.
It's pretty different from the Monet algorithm used by Google for the Pixel, which doesn't provide you with the ability to choose the colors used for their theming.
I compared the Samsung theme I picked for the Galaxy S21 Ultra with the similar wallpaper for the Pixel 5A running the Android 12 beta. Samsung's theme engine is not as extensive as Google's. While the quick-settings tiles are themed, along with text-based accents on the screen, users do not have the option of tinkering with icons. The shading of colors is significantly different.
Game Dashboard
An exclusive Pixel Android 12 feature that is available right now, Game Dashboard aims to enhance gamers' gaming experience by overlaying some essential tools and details such as the capability to record your gaming experience streaming your gaming experience on YouTube and showing the live FPS counter, so you get a sense of how your smartphone performs.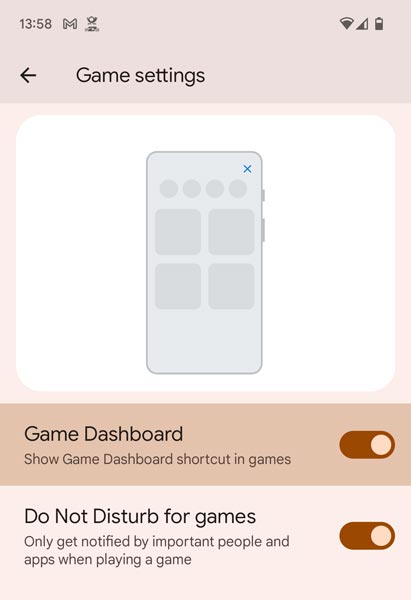 You can also select one of three gaming profiles: Standard, Performance, and Battery Saveraccording to the needs of your game. But, this feature only works on games that have been updated to use the latest APIs available in Android 12.
You can turn on Game Dashboard in Android 12 by going through Settings > Notifications > To not Disturb. Choose the Schedules option from the menu that appears, after which you can select the setting (cog) icon next to Gaming. After that, you can enable Game Dashboard. Game Dashboard option. You can also turn on your Do not disturb feature for the gameplay option if your preference is not to receive notifications when playing games.
Apply RAM Plus (Virtual RAM)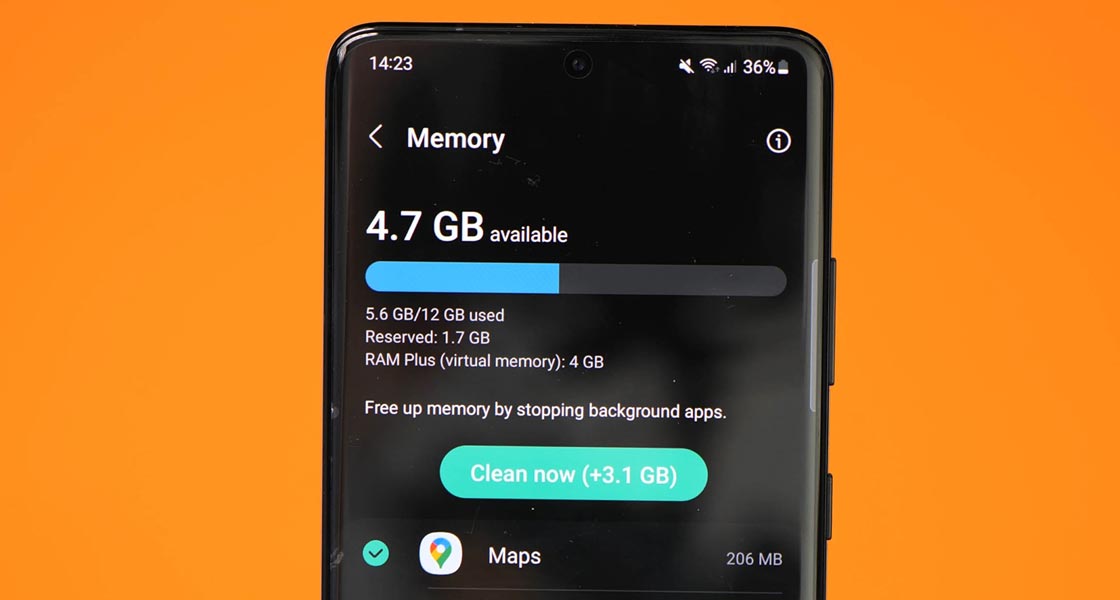 When I initially downloaded the version, I had to admit that I was doubtful about RAM Plus. If you're not familiar with it, RAM Plus allocates a certain amount of space on your phone that It can utilize to act as virtual RAM. With the top-end phones, you possess plenty of RAM. I've not looked into the feature for the Galaxy Z Fold 3 thus far since it seems to be more of a trick to get attention than anything else that's available for premium phones. It looks like it's not going to have much impact.
Quick Tap
In a nod to using the back Tap gesture from iOS 14, Google has added an innovative Quick Tap feature in Android 12. By simply double-tapping to the side of the smartphone, it will launch an application of your choice, control the playback of media, take pictures, open the most recent apps, and activate Google Assistant.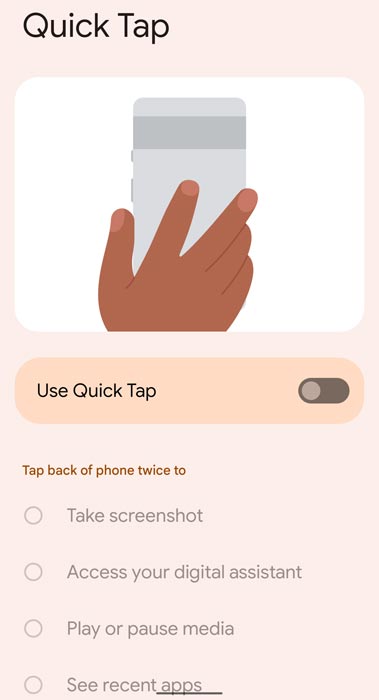 Quick Tap gesture is available in Quick Tap gesture is tucked in Settings > Gestures > System in Android 12. Choose an action you wish to assign to the Quick Tap based on your preference.
Direct share on the menu of Recents overview
The simple image sharing feature available in the Recents overview menu has been enhanced in Android 12. When you drag and drop images from Instagram or a webpage within Chrome or similar apps, A list of your most recommended contacts will appear at the bottom, allowing rapid and simple sharing. This makes the whole sharing process via the Recents overview much more efficient and efficient.
Privacy Dashboard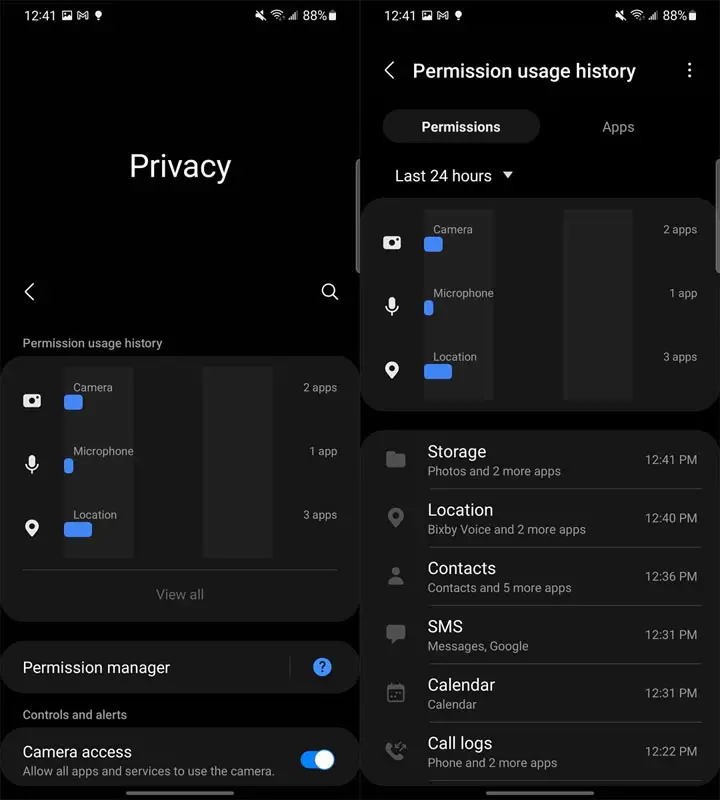 Google is again taking steps to up its privacy efforts department with the Privacy dashboard. This summarizes the apps that have access to your location information cameras, microphones, and other permissions within the past 24 hours. The dashboard provides a comprehensive overview of when an app uses specific authorization, down to the minute.
If you're concerned about the installed applications on your device that cannot stop you or listen in on your conversations, you can utilize privacy dashboards to determine whether or not that's the case. The Privacy dashboard is accessible via the Settings menu > Privacy and Privacy Dashboard.
Dim the screen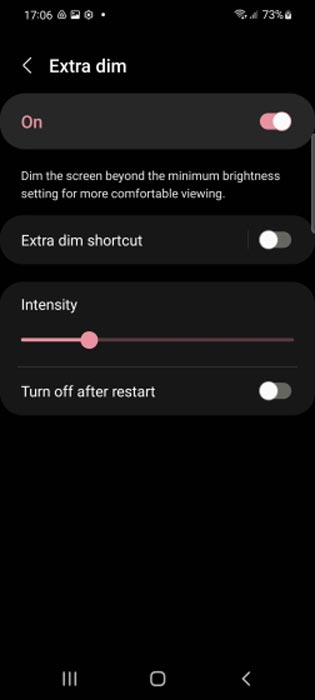 If the brightness of your phone's display is excessively bright, even at the most minimal setting available, there's an Extra Dim option available in Android 12 that further dims the display. This is an excellent option for anyone prone to staring at their phone's display in dim lighting because the dimming will reduce stress on their eyes.
The option is hidden beneath the Accessibility tab in Settings. It's called Extra Dim. There's also a Quick Settings tile for it too.
Conversation widget
Google has given widgets a massive overhaul with Android 12 and added a convenient Conversation widget that goes with it. The widget allows you to access the most popular conversations with a single tap regardless of the application you're using.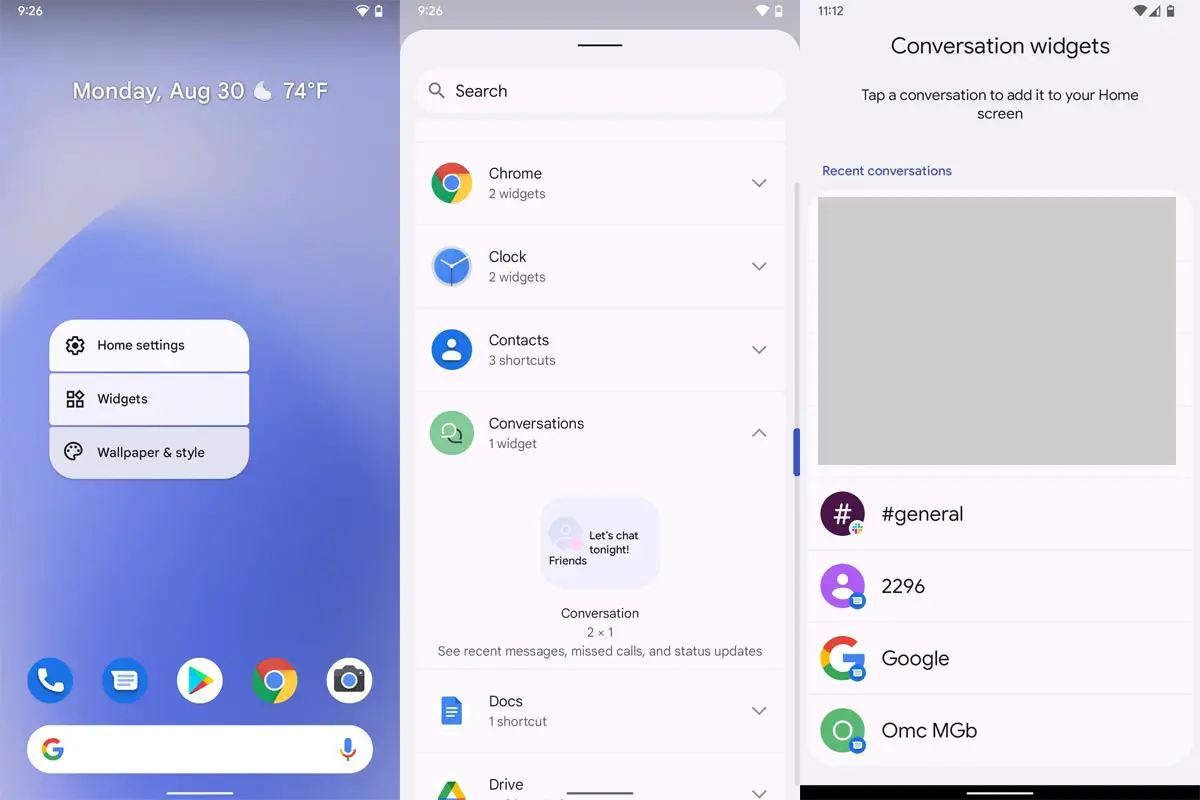 Long-press a space of your screen at home. In the menu which appears, click on the Widgets.
Scroll down to choose the Conversation option, followed by the Conversation widget.
It can resize the widget according to your preferences. Select the most recent conversation you'd like to include within the widget. It is then easy to get to the discussion by clicking on it.
The note is that the Conversation widget doesn't automatically change itself to reflect your most current or most frequently-used conversations. You'll need to manually alter the conversation assigned to it by pressing the pencil icon.
Scrolling screenshots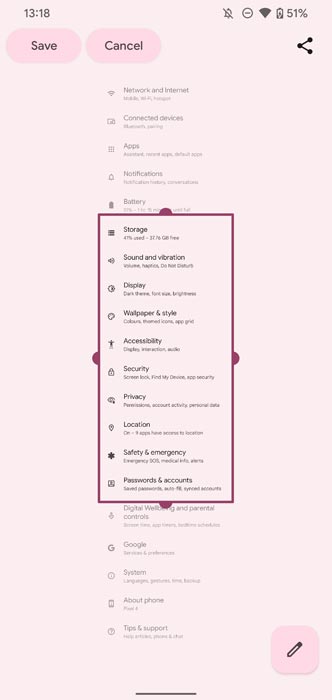 This is one feature that Google took a while to incorporate into its version of Android. There is no longer a time when taking just a single screenshot was enough — users are now often required to take screenshots of lengthy lists. You do not have to take multiple screenshots to make a long list by scrolling images. Instead, take a picture and, using the toolbar tips that appear near the bottom, press Capture More. Make sure to note that this feature will only be available in lists or in areas where it is feasible to take a more extended image.
One benefit of Google's approach is that it allows you to choose the start and the end of the screen, which means you can take exactly what you'd like.
Mic Mode and Video Call Improvements
Video calling is improved in this beta; however, they're just catching up to features that are already available in the most well-known applications. When you begin an audio call, It'll present you with a menu with several new choices.
Other Features
Media output menu
Samsung has redesigned the media menu output controls using One UI 4.0. This allows you to connect to or adjust any video or music currently playing. The volume controls are now easier to use without affecting how the music notification shade music player functions.
New animation for charging
The animation is displayed briefly as a pop-up that displays the current charge percentage. A rotating progress bar indicates that a charge has been received. The animation lasts approximately one-two seconds. It is a visual indicator to let you know your device receives power.
Sections of the Settings Menu Updated
Some Settings menu subsections received an update with new layouts. The Device care section is a prominent example. This section will give you a visual overview of your device's health.
Share Sheet
You don't seem to have to place more apps here. Although the Share Sheet can sometimes feel neglected, you can choose "favorites," which will allow for quick access. This is similar to app pinning, as seen in earlier versions of Android for Pixel phones.
Picture-in-picture mode Improvement
Picture-in-picture mode now has a pinch-to-resize gesture that allows you to adjust the player's size using a familiar UI interaction. To resize windows, you can still drag from the corner of the player.
Improved widget picker
Samsung has copied or imitated the Pixel Launcher's vertical tabbed list by adding it to the stock One UI 4.0 widget selector. It makes it easier to choose home screen widgets but does not add any new functionality.
Additional improvements
Like in old times, In Clock, you can hear the alarm's time and preset name read aloud when an alarm rings.
Some apps will need to be updated separately after the One UI 4.0 update to get the latest features.
Select the Gallery or My Files, tap Share, and select the app copy to adequately share the SD storage permission.
Wi-Fi Direct is no longer available. You can use Nearby Share instead, and you can still receive files using Wi-Fi Direct.
We can't use Chromecast using Smart View. We have to use Google Home instead.
Wrap Up
Selecting the correct firmware is the Major step in this process. Based on your country or region, choose the firmware. It is a Manual ODIN process; You can flash the latest version. But if you use the sideload method, you should flash the next version of your mobile firmware, or the process may brick your device. There are plenty of features added. Improved gestures are one of the best parts of this version. If you can't find your region, you can flash the Samsung Galaxy S21 Plus 5G Android 12 firmware near the area. But, It should be within the same model number. After the flash, you can contact your Mobile Operator and configure your Network settings. There is a reason for Custom skin OS manufacturers are not doing regular patch updates. As per company stats, Only a tiny percentage of people are worried about the software updates.
Samsung Exclusively added some extra features compared with Previous One UI Versions. If you are already using Custom ROM, use this new OS for some weeks, and it will surely give you a unique experience.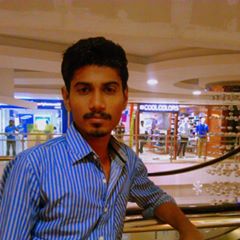 Selva Ganesh is the Chief Editor of this Blog. He is a Computer Science Engineer, An experienced Android Developer, Professional Blogger with 8+ years in the field. He completed courses about Google News Initiative. He runs Android Infotech which offers Problem Solving Articles around the globe.