Roku has revolutionized the way we consume media by providing a vast selection of streaming options that are easily accessible. Whether you are contemplating buying a Roku device or already own one, the availability of numerous free channels is undoubtedly a significant benefit. So, whether you're a movie buff, a sports enthusiast, or a fan of educational documentaries, Roku's extensive list of free channels ensures that there's always something to entertain and inspire you. Don't miss out on the opportunity to enhance your streaming experience and unlock a world of free entertainment with Roku.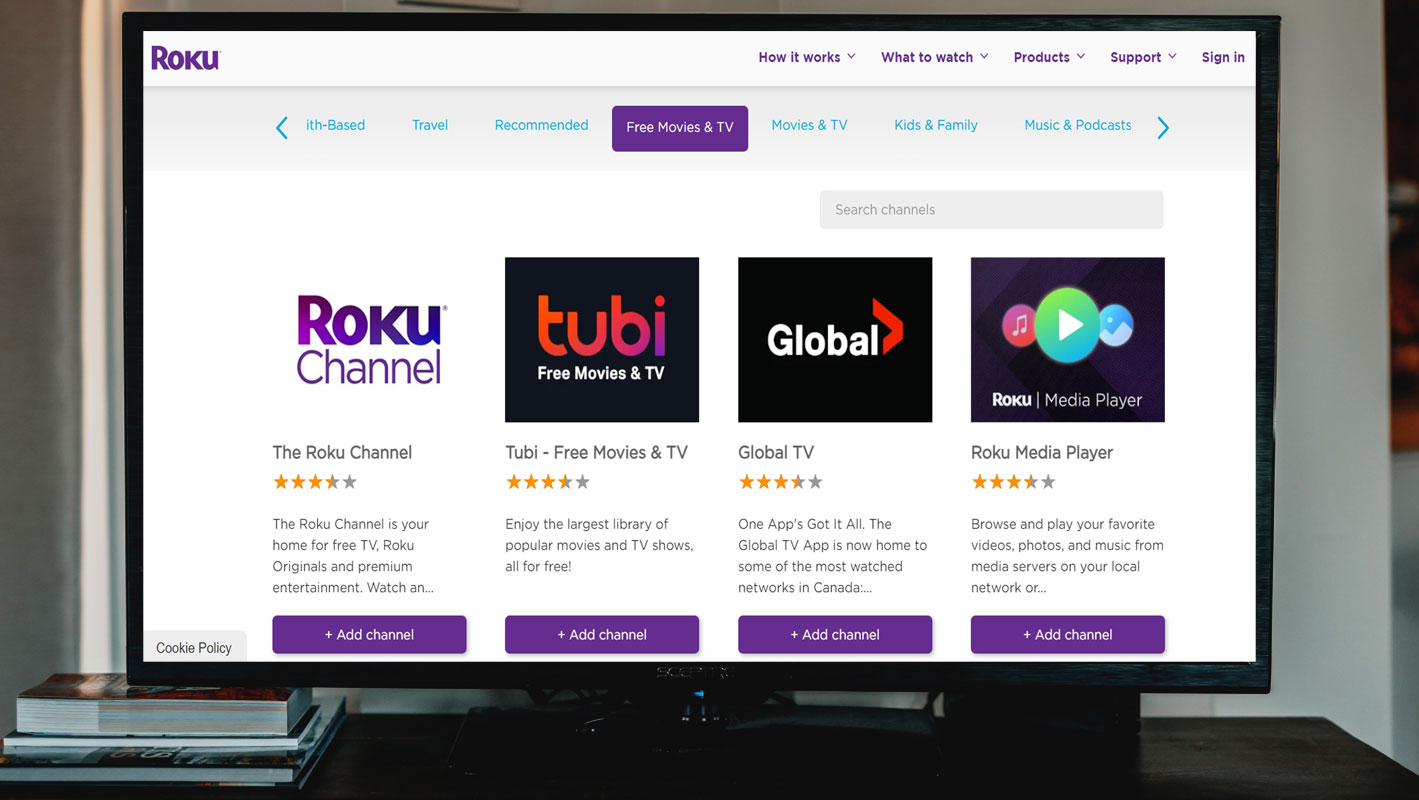 Roku: A Brief Overview
Roku is a leading streaming platform that provides users seamless access to many movies, TV shows, documentaries, and more. The Roku OS serves as the foundation for the streaming experience, enabling users to personalize their content selection and stream it directly to their TVs. With Roku, you have the power to choose from a wide range of content without the need for a subscription, allowing you to enjoy movies, TV shows, and more at your convenience. This convenience and freedom to explore different genres and interests make Roku a game-changer in media consumption.
The Variety of Channels on Roku
One of the standout features of Roku is its extensive library of channels, covering various genres and interests. From entertainment and sports to news and lifestyle, Roku offers a channel for every preference. These channels can be easily added to your Roku device, allowing you to enjoy an immersive streaming experience.
Exploring the Free Roku Channels
While Roku provides free and paid channels, this article will focus on free media. These channels offer a diverse range of content without requiring any subscription fees. By exploring the free channels on Roku, you can access an impressive selection of movies, TV shows, live streams, and more, all at no cost.
A+E Lively Place

ABC News Live

About K-Content by CJ ENM

ACC Digital Network

Accuweather Now

Adventure Sports Network

Afro Kiddos

AFV Español

AFV Family

All BLK Gems

All Real

All Reality WEtv

All Weddings WEtv

Always Funny Videos

AMC en Espanol

AMC Showcase

AMC Thrillers

Ameba

America's Voice

América TeVé

Anger Management

Architectural Digest

At Home with Family Handyman

Axmen

Battery Pop

Baywatch

BBC Kids

beIN SPORTS Xtra

BET Pluto TV

Black News Channel

BlackPix

Bloomberg Quicktake

Bob the Builder

Bon Appétit

Bounce XL

Brat TV

BUZZR

CBC News

CBS News

CBS Sports: Stream and Watch Live

Cheaters

Cheddar

Cinema Epoch Movies

Cine Estrella TV

Cinevault

CMT Pluto TV

College Humor

Comedy Central Pluto TV

Come Dine with Me

Comedy Dynamics

Complex

CONtv

Court TV

Crackle

Crime 360

Crime and Unsolved Mysteries

Crime Thriller

Crimetime

Crunchyroll

Dataline 24/7

Deal or No Deal

Democracy NOW

DistroTV- Live TV and Movies

DIY Daily

Doctor Who Classic

DUST

Dust Sci-Fi

EDGEsport

El Rey

Emeril Lagasse Channel

ESTV

Estrella Games

Euronews English

Fail Army

Family Feud

Fawesome

Fear Factor

Fear Factor

FeeFlix

FilmRise

FilmRise Action

FilmRise Anime

FilmRise Classic TV

FilmRise Family

FilmRise Movies

FilmRise Horror

FilmRise Kids

FilmRise TrueCrime

FilmRise Sci-Fi

FitOn- Fitness Workouts

FITE 24/7

Food52

Forensic Files

Fox Live Now

Fox Weather

Action Classic Movies

Arcade Games by PlayWorks

Cartoons for Kids

Cartoons Zone

Channels

Classic Comedy Shows

Classic Flix and TV Binge

Classic Movies

Comedy Movies

Comedy Movies and Shows

Courses and Tutorials

Documentary

Documentary Nature

Easy Keto

Fitness Friend

Flix on Demand

Found Footage Movies

Games by RI

Gospel Assembly of God

Grindhouse Videos

Horror Binge

Horror Classics

Horror Movies

Horror Movies!

is Good

keto Tips

Kids Activities

Kids Cartoons by batteryPOP

Kids Educational Shows batteryPOP

Kids Games

Kids gaming batteryPOP

Kids Music Video by batteryPOP

Kids Shows batteryPOP

Kids Slime, Cooking, and Craft Shows by batteryPOP

Live TV

Movie Channel

Movie Channel Docs

Movie Channel Family

Movie Channel Horror

Movie Channel Retro

Movies and More

Movies and TV

Movies Now

Movies Plus

Music

Musical Movies

Piano- Piano & More Piano

Premium Yoga VNYSA

Preschool Shows and Songs by batteryPOP

Puzzle games by PlayWorks

Radio and TV

Sci-Fi and Horror Channel

Silent Action Movies

Silent Movies

Spiritual Community

Sports

Sports insights

trivia games by PlatyWorks

TV

TV Plius

Vintage Cartoons

Western Channel

Western Classics

Western Movies

Workout Channel

World Network

Freebies- Just pay for Shipping and Handling

FreeFamilyFlix

FreeFlix Tonight

Freeform- Movies and TV Shows (TV Provider login needed for Live TV)

FreeRadioTv

Freevee

tv

fubo Sports Network

Funny or Die

Game Show Central

Games for by PlayWorks

Gameshow Central

Gardening with Monty Don

Glamour

Great American Adventures

Great British Baking Show

Grit Xtra

GOT Talent Global

GQ

Gravitas Movies

Hallmark Movies and More

HappyKids

Haystack- Local and World News

HBCU-Go Sports

HSN

Hell's Kitchen

Hoopla

Ice Roads Truckers

IFC Films Picks

IGN

iHeart 2010s

iHeart 2k

iHeart 80s

iHeart 90s

iHeart All My Jams

iHeart Christmas Classics

iHeart Christmas Jazz

iHeart Country Radio

iHeart Country Workout

iHeart Funkytown

iHeart Hit Nation Jr

iHeart North Pole Radio

iHeart Real Oldies

iHeart Rock Nation

iHeart Sunny Radio

iHeart Yacht Rock

Ion

Ion Mystery

Ion Plus

Jamie Oliver

Just for Laughs Gags

Kanopy

Kartoon

Kevin Hart's LOL Network

Kid Gamer TV

TV- Safe Streaming

Kids and Family on The Roku Channel

KIDZ BOP TV

Kitchen Nightmares/Hell's Kitchen

Kriminal Presented by A&E

Latido Music

Latino Vibes

Life with Derek

Like Nastya

Live TV on The Roku Channel

Live Sports Coverage Stadium

Local Now

Love Nature

Love Nature Spanish

LX News

Martha Stewart Channel

MAVTV Select

Mega Noticias

MGM's Sci-Fi Movies & Series

Midnight Pulp

Midsomer Murders

Modern Marvels

Moonbug

MooviMex

MOOVIMEX by Pongalo

Movies For Free

Movie Favorites by LifeTime

MovieSphere

MTV Biggest Pop

MTV Block Party

MTV Pluto TV

Nashville

NBC News Now

NBC Boston news

NBC San Diego News

NBC San Francisco Bay Area News

New KPop

NewsmaxTV Live

NewsON

Newsy

NHL

Nosey

Now This

OAN Encore

Outside TV

PBS

PBS Kids

PBS Antiques Roadshow

PGA TOUR

People Are Awesome

PeopleTV

Pet Collective

Perfect Game TV

Places & Spaces

Plex: Movies and TV

Pluto TV- It's Movies

watch

Pongalo Novela Club

Popcornflix- Movies and TV

Powernation

QVC

QVC+ and HSN+

Rainbow Ruby

RCN Mas

Real Madrid TV

Roku Channel Westerns

Real Nosey

Redbox

Reel Truth

Reelz

Retro Crush

RetroCrush- Watch Anime

Reuters

Rev and Rol

Revry

Ryan and Friends

SinoVision

Sky News

Slightly Off by IFC

So…real

Sony KAL Hindi

SportsGrid

Stadium

STIRR- The new TV

Stories by AMC

Supermarket Sweep

Swerve Sports

Tastemade

Tastemade en Espanol

Teletubbies

Telemundo California (West)

Telemundo Florida

Telemundo Noreste

Telemundo Texas

TG Junior

The Asylum

The Bob Ross Channel

The Biggest Loser

The Block

TheGRIO

The CW

The Design Network

The Roku Channel

The Only Way is Essex

The Wiggles powered by Loop Media Inc

The Walking Dead Universe

Tribeca Channel

This Old House

TMZ

Toon Goggles

Tubi- Movies and TV

TYT-Go

USA Today

Vanity Fair

Very Local: 24/7 Local News, Weather, and More

Vevo

Vevo Holiday

ViX: Movies and TV in Spanish

Vogue

Voyager Documentaries

WeatherNation

Western's Classics for Free

Westerns Plus- Movies

WildEarth

Wipeout

WIRED

Women's Sports Network

XUMO- Movies and TV

Yahoo Finance

Yo! MTV

Zoomoo
Popular Free Channels on Roku
Regarding popular free channels on Roku, several notable options exist. Media such as Pluto TV, The Roku Channel, Tubi, Crackle, and IMDb TV offer a vast library of movies and TV shows across various genres. These channels have gained popularity due to their extensive content libraries and user-friendly interfaces.
Niche Free Channels on Roku
In addition to mainstream options, Roku offers a range of niche free channels catering to specific interests. Whether you are a fan of classic movies, niche documentaries, or even stand-up comedy, you can find a track tailored to your preferences. Channels like Classic Reels, DocumentaryTV, and Comedy Dynamics provide unique and specialized content for niche audiences.
Kids and Family Free Channels on Roku
Families can also benefit from the free channels available on Roku. Channels like PBS Kids, Cartoon Network, and Nick offer a wide variety of child-friendly programming, including educational shows, cartoons, and movies. These channels ensure that young viewers have access to quality content that is both entertaining and informative.
Afro Kiddos

Ameba

Baywatch

BBC Kids

Bob the Builder

Nickelodeon

PBS Kids

Cartoon Network
News and Weather Free Channels on Roku
Staying informed about current events and weather updates is essential for many individuals. Roku provides a range of free news and weather channels to meet this need. Channels such as ABC News, Reuters TV, WeatherNation, and AccuWeather offer up-to-date news coverage and accurate weather forecasts, all accessible without additional charges.
ABC News Live

CBS News

Bloomberg Quicktake

CBC News

Black News Channel

WeatherNation

AccuWeather
Sports Free Channels on Roku
Sports enthusiasts can rejoice as Roku offers numerous free sports channels that provide live games, highlights, and analysis. Channels such as ESPN, NFL, NBA, and Fox Sports give an array of sports content, offering live streaming of games and on-demand replays. These channels allow you to stay updated with your favorite teams and ensure you never miss any thrilling action moments. Whether it's football, basketball, or other sports, these channels cater to sports enthusiasts and deliver an immersive experience at your fingertips. Stay connected to the latest games, catch up on highlights, and indulge in the excitement of your favorite sports with these dynamic channels on Roku.
ACC Digital Network

ESPN

NFL

NBA

Fox Sports

beIN SPORTS Xtra

CBS Sports: Stream and Watch Live
Lifestyle and DIY Free Channels on Roku
For those interested in lifestyle content and DIY projects, Roku features an array of free channels catering to these interests. Channels like HGTV, Food Network, and DIY Network provide access to home improvement shows, cooking tutorials, and much more. These channels serve as a valuable resource for individuals seeking inspiration and guidance for their projects.
Architectural Digest

At Home with Family Handyman

Bon Appétit

DIY Daily

HGTV

Food Network

DIY Network
International Free Channels on Roku
Roku also offers a selection of free international channels that cater to diverse audiences. Whether you are interested in foreign films, international news, or cultural programming, Roku has you covered. Channels like France 24, Bollywood Masala, and Kocowa bring global content to your screen, enabling you to explore different cultures and perspectives.
Gaming Free Channels on Roku
In addition to video streaming, Roku provides gaming options through accessible channels. These channels offer a range of casual games that individuals of all ages can enjoy. Channels like Angry Birds, Sudoku, and Poker Fun provide entertaining gaming experiences directly on your Roku device.
Battery Pop

Angry Birds

Sudoku

Poker Fun
Educational Free Channels on Roku
Roku recognizes the importance of education and provides a selection of free channels dedicated to learning. Channels like National Geographic, TED Talks, and NASA TV offer educational documentaries, informative lectures, and fascinating insights into various subjects. With these channels, you can broaden your knowledge and explore the world from the comfort of your living room.
National Geographic

TED Talks

NASA TV

DistroTV- Free Live TV and Movies

Discovery Channel

Animal Planet

History Channel
Health and Fitness Free Channels on Roku
Maintaining a healthy lifestyle is more accessible with Roku's free health and fitness channels. Channels like YogaTV, Daily Workouts, and FitFusion offer exercise routines, wellness tips, and healthy recipes. Whether you are a fitness enthusiast or simply looking to adopt a healthier lifestyle, these channels provide valuable resources and guidance.
How can I access free channels on Roku?
To access free channels on Roku, follow these steps:
Turn on your Roku device and navigate to the home screen.

Scroll down and select "Streaming Channels" from the menu.

Select "Top Free" or browse through the available categories.

Choose the free channel you want to install and select "Add Channel" to install it on your Roku device.

Once installed, the track will appear on your home screen, and you can start enjoying its content.
FAQs
Are the free channels on Roku ad-supported?
Yes, most free channels on Roku are ad-supported. You may encounter advertisements while streaming content on these channels. However, the frequency and duration of ads may vary depending on the specific channel.
Can I upgrade from a free channel to a paid channel on Roku?
Yes, many channels on Roku offer both free and paid versions. If you enjoy a particular free channel and wish to access additional features or content, you can often upgrade to a paid subscription within the channel. Look for subscription options or premium plans within the channel settings or interface.
Is there a limit to the number of free channels I can install on Roku?
No, there is no specific limit to the number of free channels you can install on Roku. You can add as many free channels as possible if they are available on the Roku channel store.
Are there any hidden charges associated with free channels on Roku?
No, free Roku channels have no hidden charges associated with them. However, some channels may offer premium content or additional features requiring a paid subscription. It's essential to review the terms and conditions of each channel before opting for any paid services.
Wrap Up
In conclusion, Roku provides extensive free channels across various genres, ensuring something for everyone. Roku caters to multiple interests, be it movies, TV shows, sports, news, or educational content. With Roku's diverse array of options, you can find channels that align with your preferences and explore a vast library of content, all available free of charge. Whether you're in the mood for a thrilling movie, a binge-worthy TV show, the latest sports updates, informative news programs, or engaging educational content, Roku has something for everyone. Take advantage of the free channels on Roku and unlock a world of entertainment without any extra cost.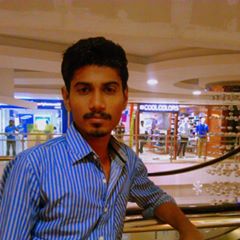 Selva Ganesh is the Chief Editor of this Blog. He is a Computer Science Engineer, An experienced Android Developer, Professional Blogger with 8+ years in the field. He completed courses about Google News Initiative. He runs Android Infotech which offers Problem Solving Articles around the globe.