Nowadays, every navigation becomes based on software-related Maps. Most of us always use Google Maps. There are other maps available for different purposes and have new features compared with Google Maps. But the problem is some of the map apps may require an always-online connection. When we go for Navigation, We may not always get online in all locations. So, Some of the apps provide offline features too. Here we listed Best Five Offline Maps for Android Mobiles. There is plenty of Map options are available. But, We carefully handpicked the popular apps and have accuracy with valuable features like an offline option.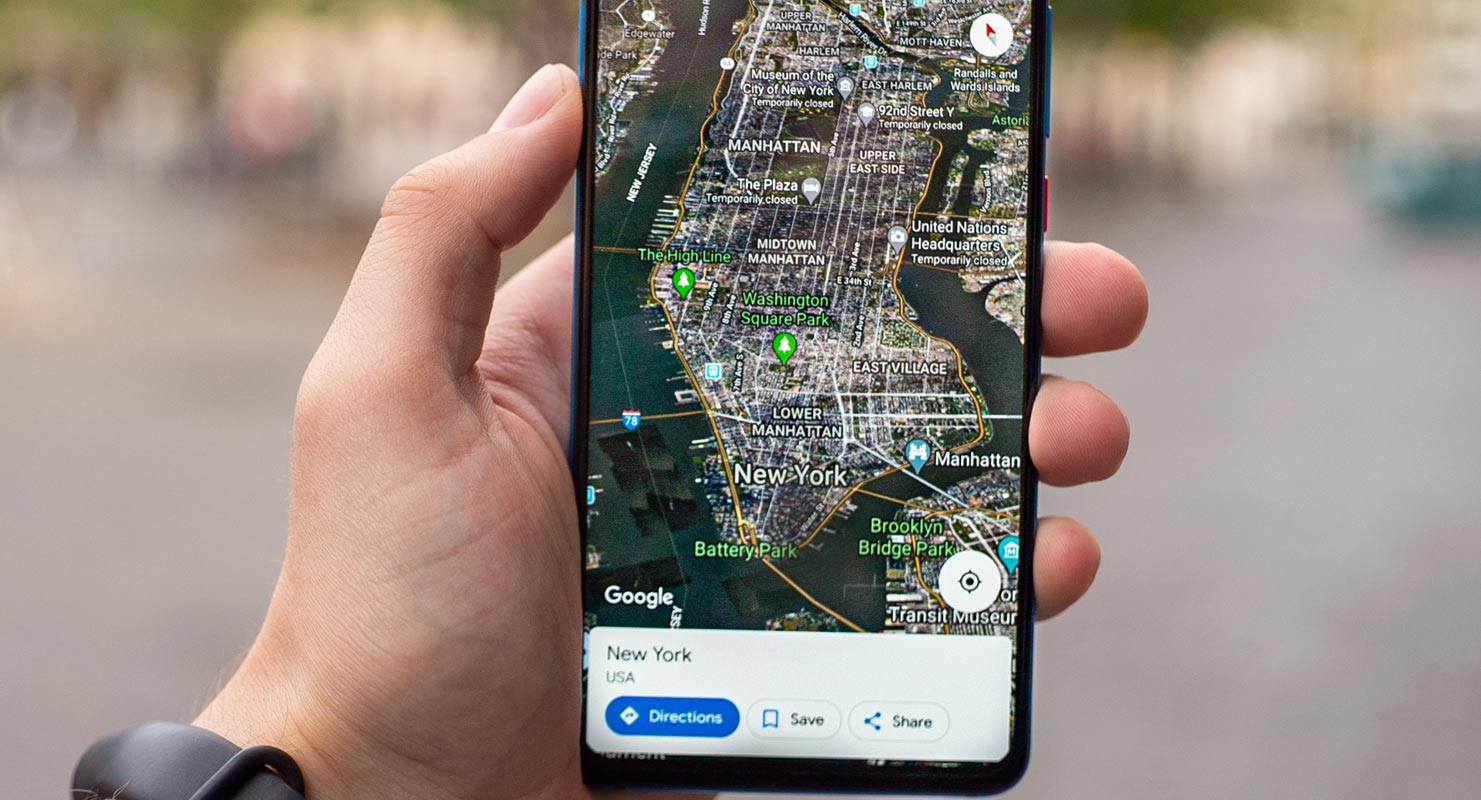 GPS maps and navigation apps are increasingly becoming critical applications to everyone, and they have changed the way we plan our travels, vacation, and even regular outings. Also, GPS map apps help drivers to find the best routes to get to their destinations faster.
However, all GPS and Map apps require an internet connection before they can effectively guide you through paths. But then, there are some locations where you may not have a strong internet network, and if your map app only works when the internet is active, then you'd find it challenging to navigate in such regions with poor internet.
Best Five Offline Maps for Android Mobiles
To make things easier, some GPS maps and navigation apps support downloading "offline maps" for specific regions. We have created a comprehensive article on the best offline maps you can use on Android smartphones.
1. Google Maps (Offline Maps)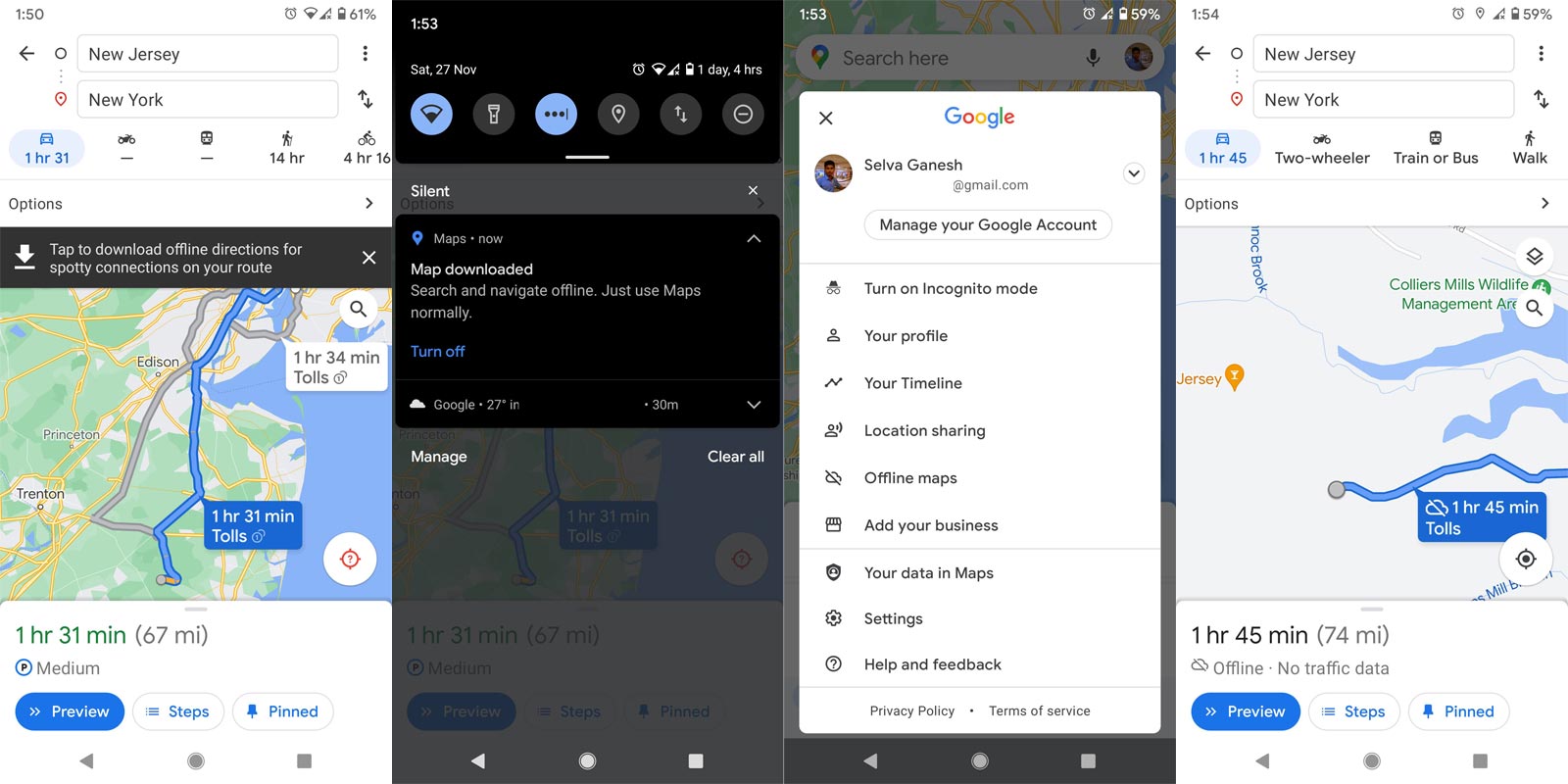 Google Maps is practically the best, feature-rich GPS map you can get; it is also the complete map application for Android users. The Google Maps app uses an internet connection to direct you through parts, but it has a feature that lets you download offline regional maps.
For example, you can download the map of Mumbai for offline navigation. Once this is done, you can use the map for navigation while driving through Mumbai, even when you're out of internet connection. Google Maps "Offline Maps" lets you save the map of a particular region for offline navigation.
However, the downloaded maps only last for 30 days, and you cannot download an offline map of over 2GB size.
Features
Easy to understand and use.
It shows you close-by attraction spots.
Google Maps Provides real-time GPS navigation, traffic, and transit info.
Highlights
Automatically reroutes you to the best routes to follow to beat traffic and road closures.
It shows you Local Businesses, Restaurants, Hotels, gym centers, and other recreational centers around your current region.
You can add new locations to the map.
Save your regular locations and download offline maps for them.
2. HERE WeGo Maps & Navigation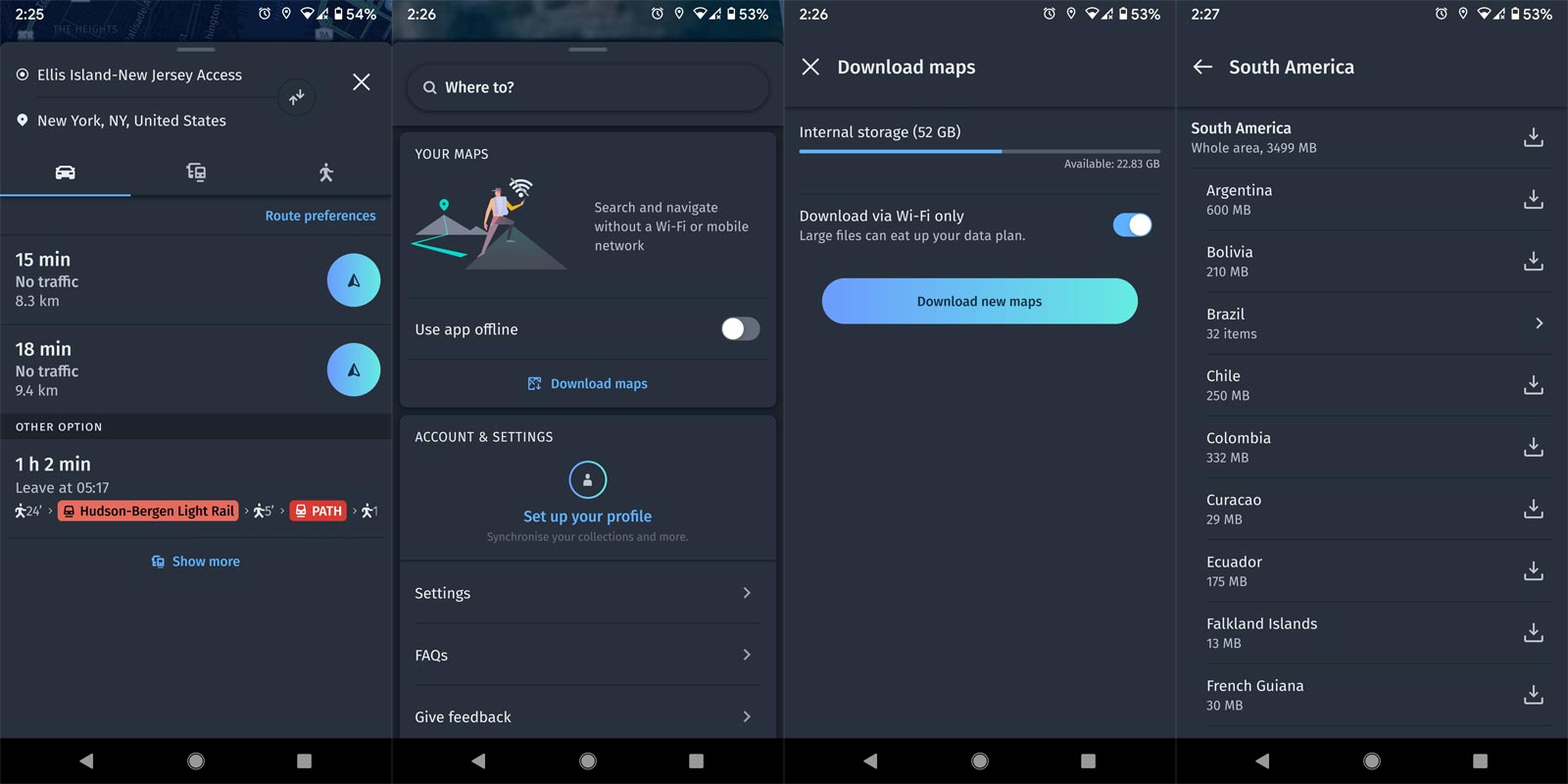 The HERE WeGo app is one of the best navigation apps for Android users. It is accessible on Play Store and lets you explore its many features for seamless offline navigation in areas with poor internet connectivity. This map and navigation app guides both local and global travelers in adventuring familiar and foreign locations.
HERE WeGo also provides transportation information in over 1,900 cities globally. While driving, this app guides you with turn-by-turn voice guidance with decent accuracy. It also finds a suitable parking space for your car when you arrive at your destination.
Features
The app has Redesigned interface – now faster and easier to use.
You can set your favorite places and centers.
The app can give information for biking and ride-sharing.
Highlights
Download an offline map of any region you want to visit.
You can view recreational and attraction centers within the area you're currently navigating.
Provides good guidance while you're walking, driving, or biking.
It lets you access real-time updates and information about your trips and adventure.
3. Sygic GPS Navigation & Maps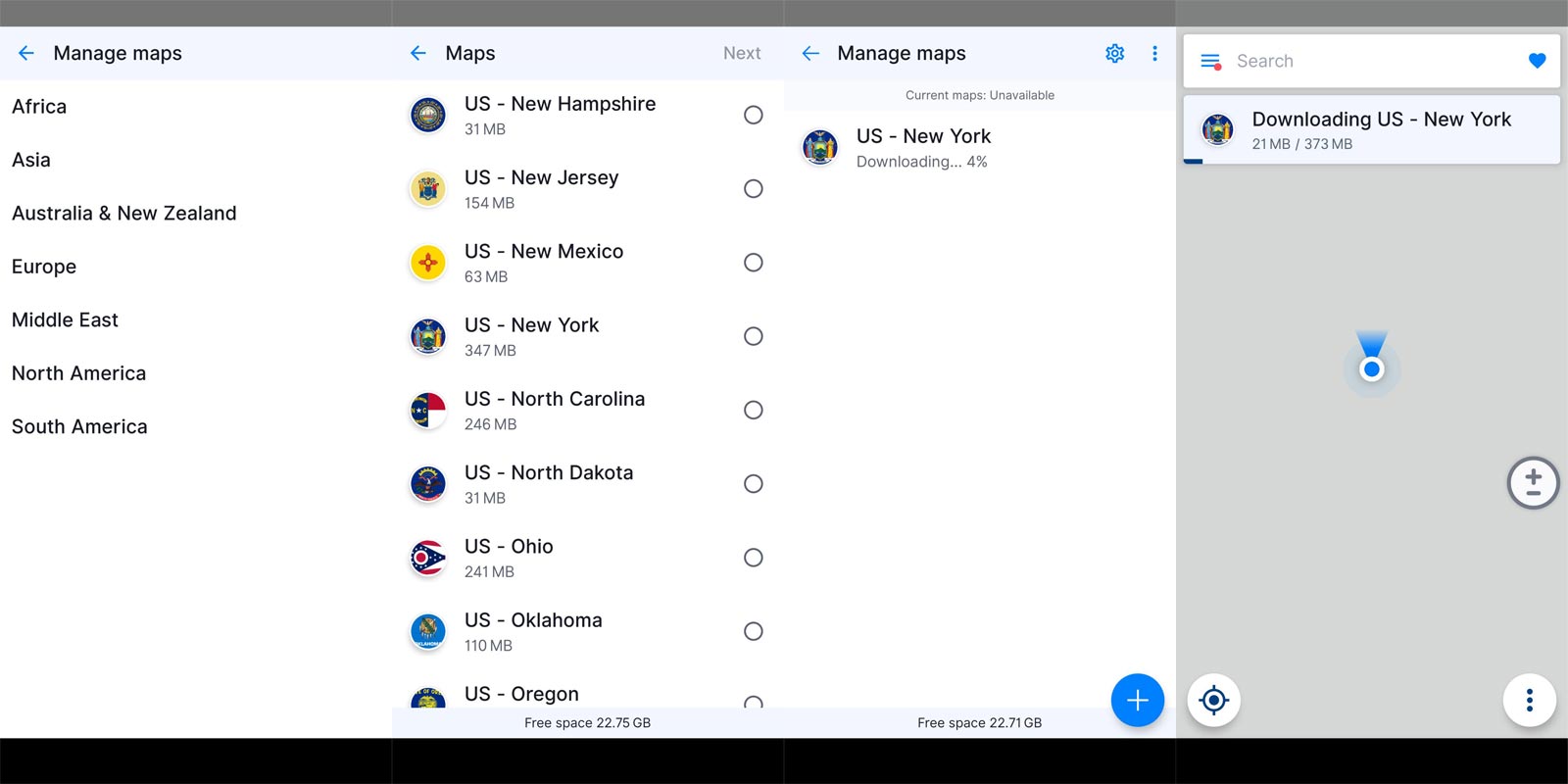 The Sygic GPS app is one of the best navigation apps for Android users, and it's free to use. It is commonly viewed as the closest suitable alternative to Google Maps. Thanks to its many valuable features, the Sygic GPS Navigation & Maps is practically the most downloaded navigation app globally.
Of course, the Sygic maps app requires internet connectivity, but you can download regional offline maps. More so, you can seamlessly connect this app with your car's Android Auto console. This app goes on to provide you with real-time traffic updates so that you can reach your destinations in time.
Furthermore, this navigation app includes advanced security features to keep you safe while navigating unfamiliar territories and regions.
Features
Integrates advanced safety features for driving in unfamiliar locations.
Dynamic "Lane Assistant" feature to help keep on your lane.
Highlights
You can connect this app to Android Auto consoles seamlessly.
It shows you speed limit warnings to ensure your safety while driving.
Auto dashcam recording and recognition of speed limits from signposts.
Provides parking information, along with many other valuable details to ensure your journey goes smoothly.
4. MAPS.ME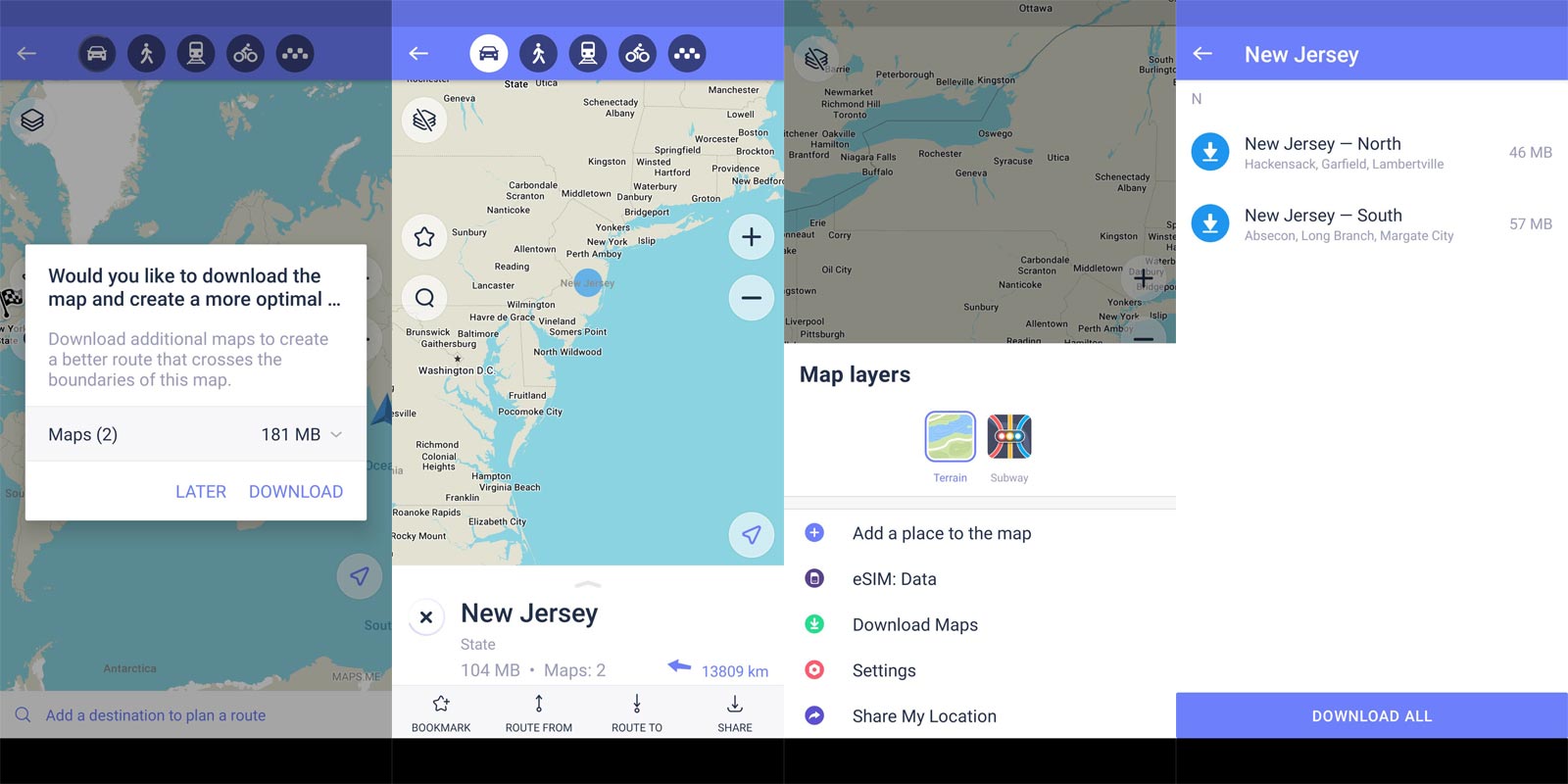 Maps.me is a free GPS navigation app for Android users, and it comes with a ton of valuable features. The app lets you download offline maps of any region or city, and it is the favorite of over 100 million commuters and adventurists. This app flaunts a simple, easy-to-understand interface.
Interestingly, Maps.me provides accurate navigation info for different modes, including driving, walking, and cycling. The app also provides its users with ready-made travel guides to help them plan new tours and adventures. Maps.me lets you bookmark locations, and it works anywhere in the world.
Features
Incredibly detailed navigation.
Accurate information for different modes.
Allows you to download multiple offline maps.
Highlights
The app provides you with expert-crafted travel guides so you can plan great trips.
Users can bookmark any location and share it with other users (their friends).
Provides real-time traffic data to help you navigate the city and get to your destinations faster.
5. Offline Map Navigation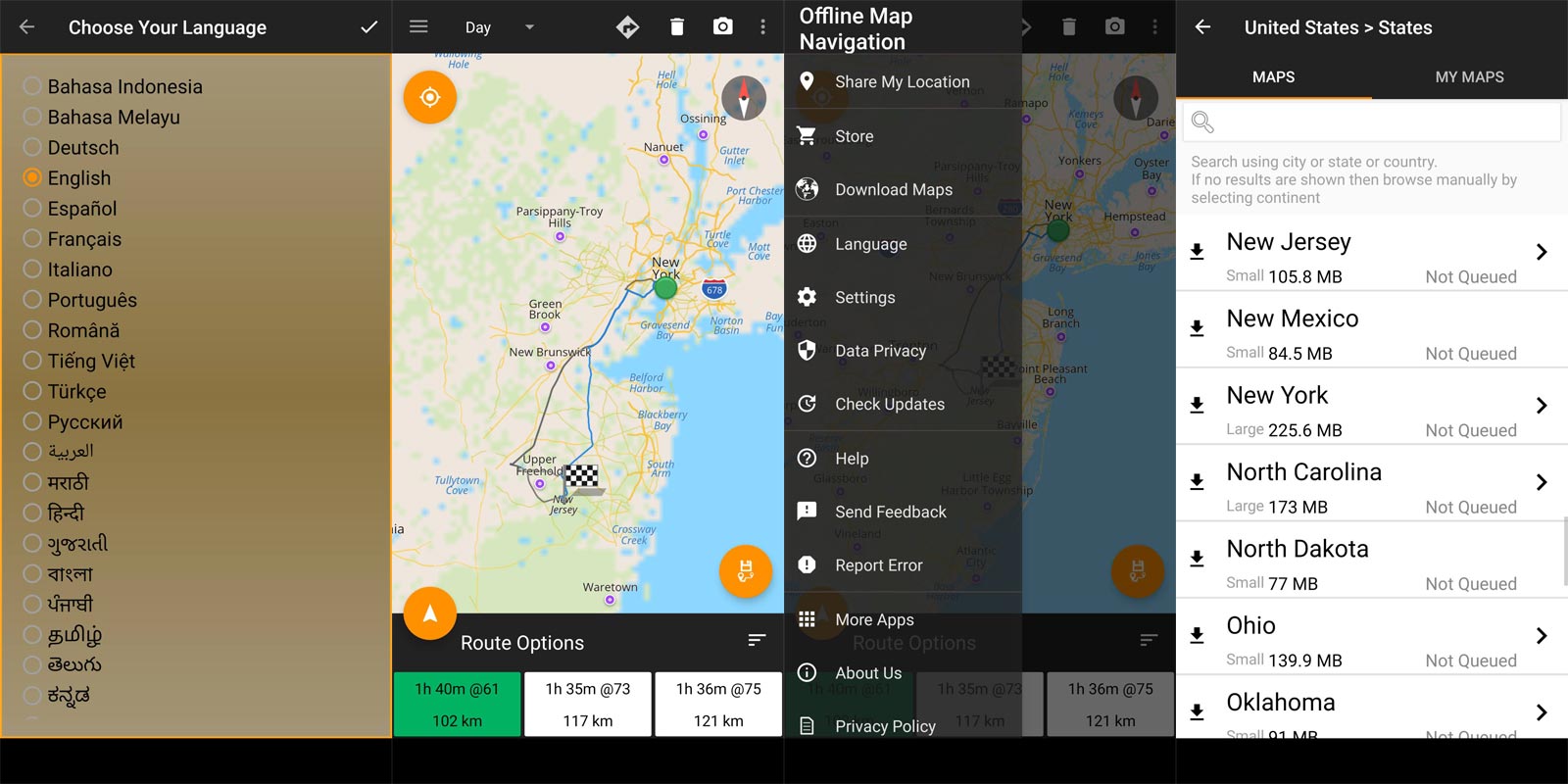 As the name implies, this map application provides you with lots of offline maps and features. It lets you set way-points to make your adventures more fun and easy. This app also includes information for different modes: car, motorbike, bicycles, and walk modes.
Furthermore, this offline map lets you view hotels, restaurants, hospitals, ATMs, and other recreational centers around your location – even in offline mode. The navigation app automatically reroutes you while driving, and all of its features are accessible offline and online.
Features
Turn-by-turn route instructions & real-time navigation.
Suggests hotels, ATMs, and other recreational/utility facilities around your current location.
Highlights
All the navigation features work in both online and offline modes.
You can add way-points on your daily maps to find your ways easily.
Provides shareable route instructions.
You can download multiple offline maps.
Download Offline Map Navigation
FAQs
Why is the Waze app not listed?
Waze App works based on live user feedback. Yes, there is a workaround to deal with the Waze app without an internet connection. But, It may not work better like other apps.
How do Offline Maps work after download?
Based on your current location, with the help of your mobile GPS, It can detect your site without using an Internet connection.
Why didn't Live Traffic work in offline Maps?
Live Traffic works based on real-time data. It needs an Internet connection to stay updated.
Wrap Up
These are the best GPS Maps & Navigation apps that support downloading regional offline maps to save mobile data or navigate areas with poor internet networks. They are free to download but include ads and in-app purchases. Most of us are only familiar with Google Maps. But other alternatives provide better features. That's why most users use them. Google Maps is slowly adapting features from other apps. Live traffic and some parts are adapted from the Waze app. The Waze app may not be popular in other countries. But, Most US users prefer Waze over Google Maps. I Hope our Offline Android Maps apps list is helpful for you. Did I miss any popular offline Map in the list? Comment below, It will help other people.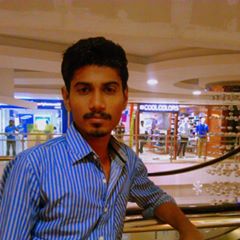 Selva Ganesh is the Chief Editor of this Blog. He is a Computer Science Engineer, An experienced Android Developer, Professional Blogger with 8+ years in the field. He completed courses about Google News Initiative. He runs Android Infotech which offers Problem Solving Articles around the globe.