Every Shops and mall now have QR Code based Payments and Information Sharing. We can do a lot of things using the QR Codes and Barcodes. From Normal URL Scanning to Pass, Payments. All of the QR Code Scanning Apps work is to Decode the QR and execute the command from them. But Each app gives us different features like storing scanned QRs and Commands — cloud-based Storage like that. We can use Barcodes for quite various reasons; links encoded in barcodes, as well as passwords. There are lots of information protected with barcodes, and to make things easy, you need any of these barcode scanning apps. The apps are compatible with many Android devices, and they're effortless to use. Also, these barcode scanning apps come with useful features you'll find interesting.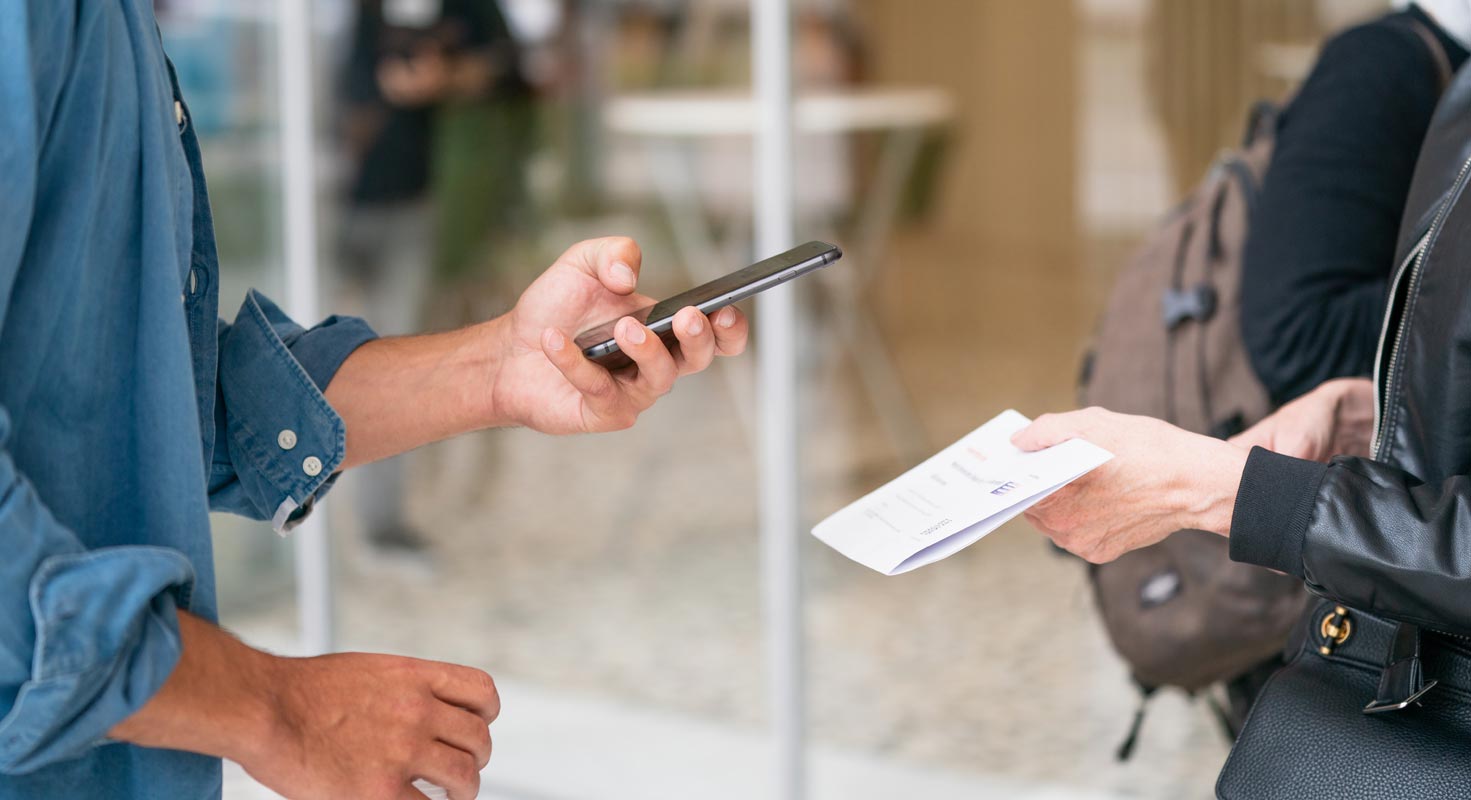 However, one thing to note about these apps is that they are free apps, and you may meet a few or more annoying ads as you use them.
Barcodes vs. QR Codes
You may get confused with these codes. Shop owners use both of them to get the details of the product. These codes use a lot of different purposes. But, To explain, I take the shop as an example.
You can find the Barcode in most of the retail products from Biscuits, Candy, Soaps, .etc. This is an old method to Encode the details of the product. Using Barcode scanner and the Software on your PC, You can decode the Product name, Expiry date and price like that. But, You are limited in features. Based on the details, the Barcode length may vary. But, It has lines and spaces.
QR Codes work the same way. But, You can store a lot of information within a Square Box. It is also a combination of square and space Details. Nowadays, they also include logos in the middle to identify by Humans quickly.
How to Identify Barcodes and QR Codes?

As I mentioned earlier, The Barcodes are combinations of horizontal lines and Space in a Rectangular Shape. QR Codes are combinational of colored Squares and Space. So, You can identify them quickly by their shape. Most of the time, the barcode looks in Rectangular Size, and QR Code looks in Square Size. I also attached the image above to differentiate them.
The Top 5 Best Barcode and QR Code scanning apps for Android
If you search in Play-Store, you will get a ton of the apps. I try to simplify and give the best apps based on a lot of criteria.
1. InShot Inc. QR Scanner – Barcode Scanner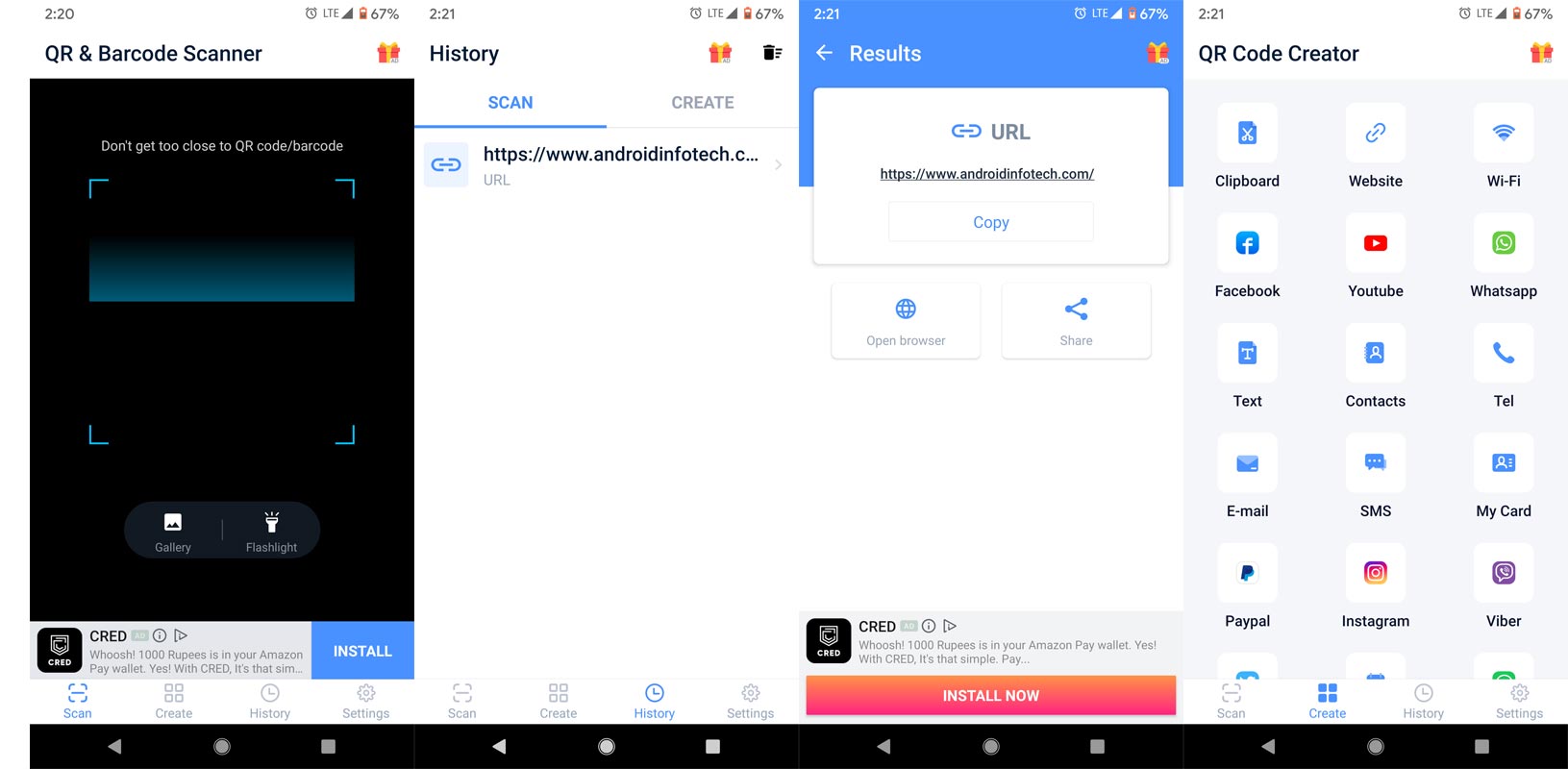 One of the things you'll love when using this QR scanning app is its ability to auto recognize, scan, and decode a QR code. Also, the app provides you with a few options after revealing the actual information hidden in the code. Using this app, you can search for products, visit websites, connect to WiFi, and do more things that require you to scan a barcode or QR code.
This app is quite easy to use, and it works perfectly for scanning barcodes for contacts, products, URL, Wi-Fi, text, books, E-mail, location, calendar coupon codes, and more. The app also has an auto-zoom feature, which works quite well. Honestly, this is a great app to use and scan any code. Interestingly, the app works on many Android devices, and it doesn't take much storage space.
Features
You don't need an internet connection to use this app
Requires only camera permission
You can generate your QR Codes
Scans and read prices enclosed with barcodes
Support scan QR & barcodes from gallery
Install InShot Inc. QR Scanner – Barcode Scanner
2. QR & Barcode Scanner
This application is arguably the best QR code scanner you will find for your Android phone. It is a comprehensive app with tons of handy features. Also, the app has been downloaded by over 100 million Android users. QR & Barcode Scanner, as the name depicts, works for scanning QR codes and barcodes. It is quite fast in reading barcodes. It is beneficial when you have to use the Scanner app in the Crowded Environment.
More so, you can use this mobile app to uncover product information, links, texts, and more information hidden with barcodes. Interestingly, many users of this app have left positive reviews. QR & Barcode Scanner is good, and it is compatible with many Android smartphones irrespective of their OS version.
You can confidently use this app as your default barcode and QR Code scanner. It won't disappoint, but get ready to meet with ads often. Finally, this app supports a couple of handy features you'll love to explore.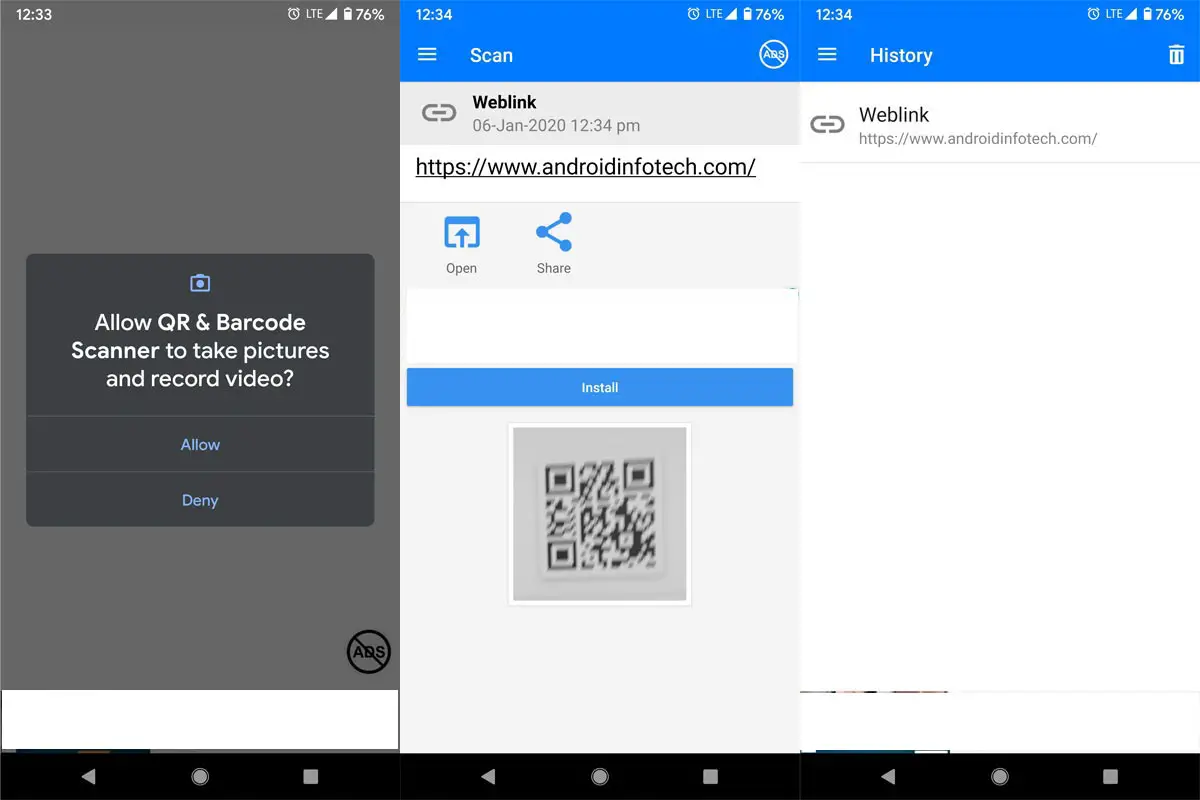 Features
Scan and read contact barcodes
Scan any QR code or barcode
Supports a couple of handy features
Compatible with many Android devices
3. FREE QR Barcode Scanner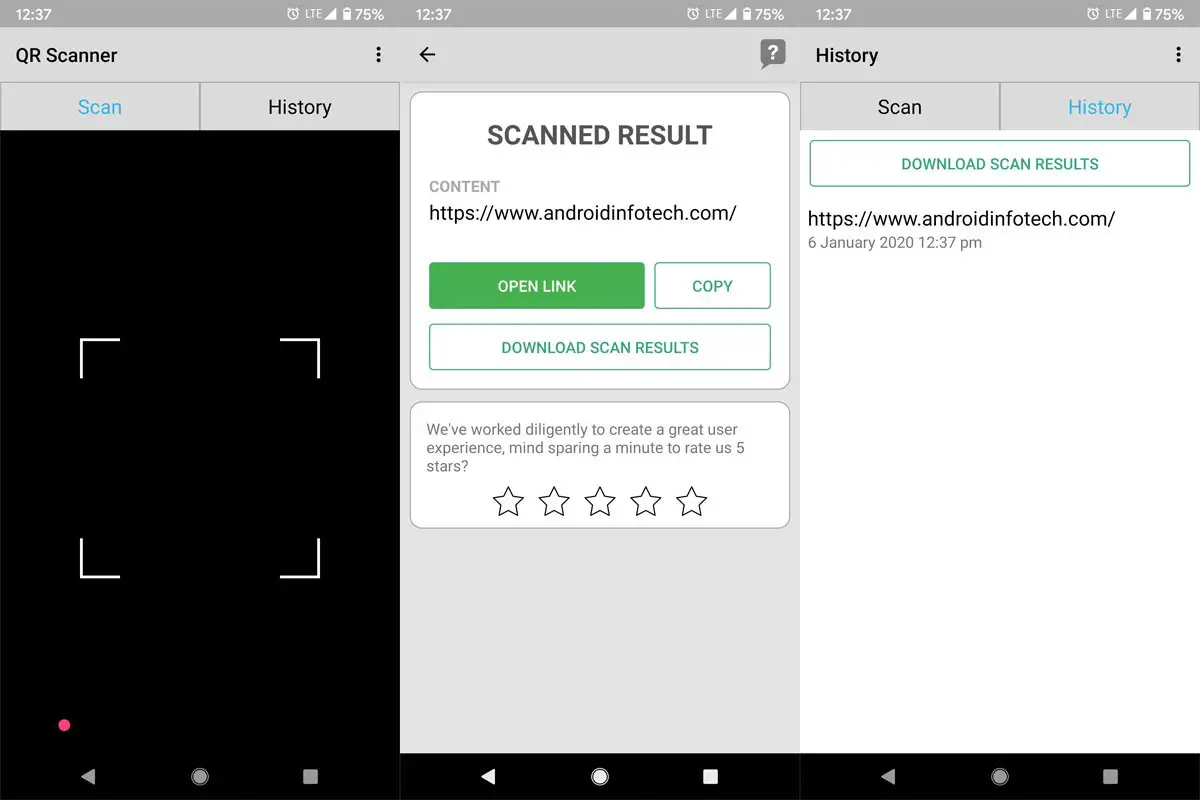 You will see a lot of QR code or barcode scanners on various app stores. But this particular app happens to be among the very best you can use. With this barcode reader, you can quickly scan any barcode you see anywhere (on a website, product, or paper). The app comes with a couple of great features that help to prove the app's efficiency and effectiveness. Also, you don't need to have an active internet connection before you can be able to use this app to scan barcodes.
Many people are currently using this QR Barcode Scanner; it is compatible with most old Android smartphones running on Android Marshmallow or later versions down to v4.1. Also, the app is lightweight and lets you zoom closer to scan a code.
You will meet ads on this app; plus, some of its built-in features are available at a price. Thus, the app supports in-app purchases.
Features
Scan and read different types of QR and Barcode
Quite easy to navigate and use
Does not require an internet connection
Install FREE QR Barcode Scanner
4. QR Code Scanner by Application4u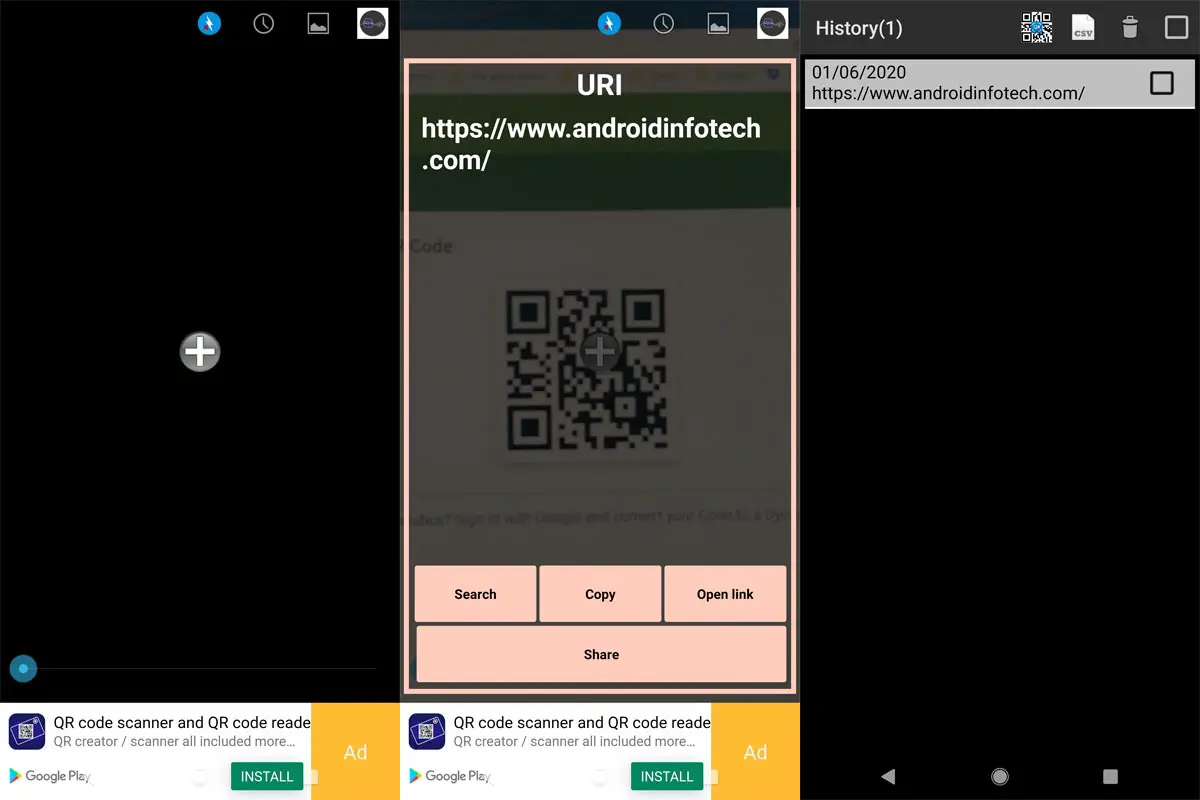 If you're looking for a barcode scanner app that can allow you to read ISBNs, Matrixes EAN, UPC, and other codes, then you need this app. This mobile barcode scanner app only requires access to use your Android smartphone camera. It comes with useful features; however, similar features as you would see on other barcode scanning apps. You don't have to bother about your privacy as this app doesn't require any additional permission on your device asides permission to use your camera.
The QR Code Scanner is lightweight and works on Android devices running Android 4.0 or any other newer versions (up to 10.0). It is a free application, more interestingly; it does not have any paid in-app product or feature. With this app, you'll quickly scan any QR code or barcode you see. More so, this app supports a zoom feature, as well as flashlight function to turn on your device flash in poorly lighted areas.
Features
This application supports Barcodes, QR codes, and Flash codes
Zoom in or Zoom out while scanning codes
Saved history to access all your works
Compatible with a lot of Android devices
Install QR Code Scanner by Application4u
5. Barcode Scanner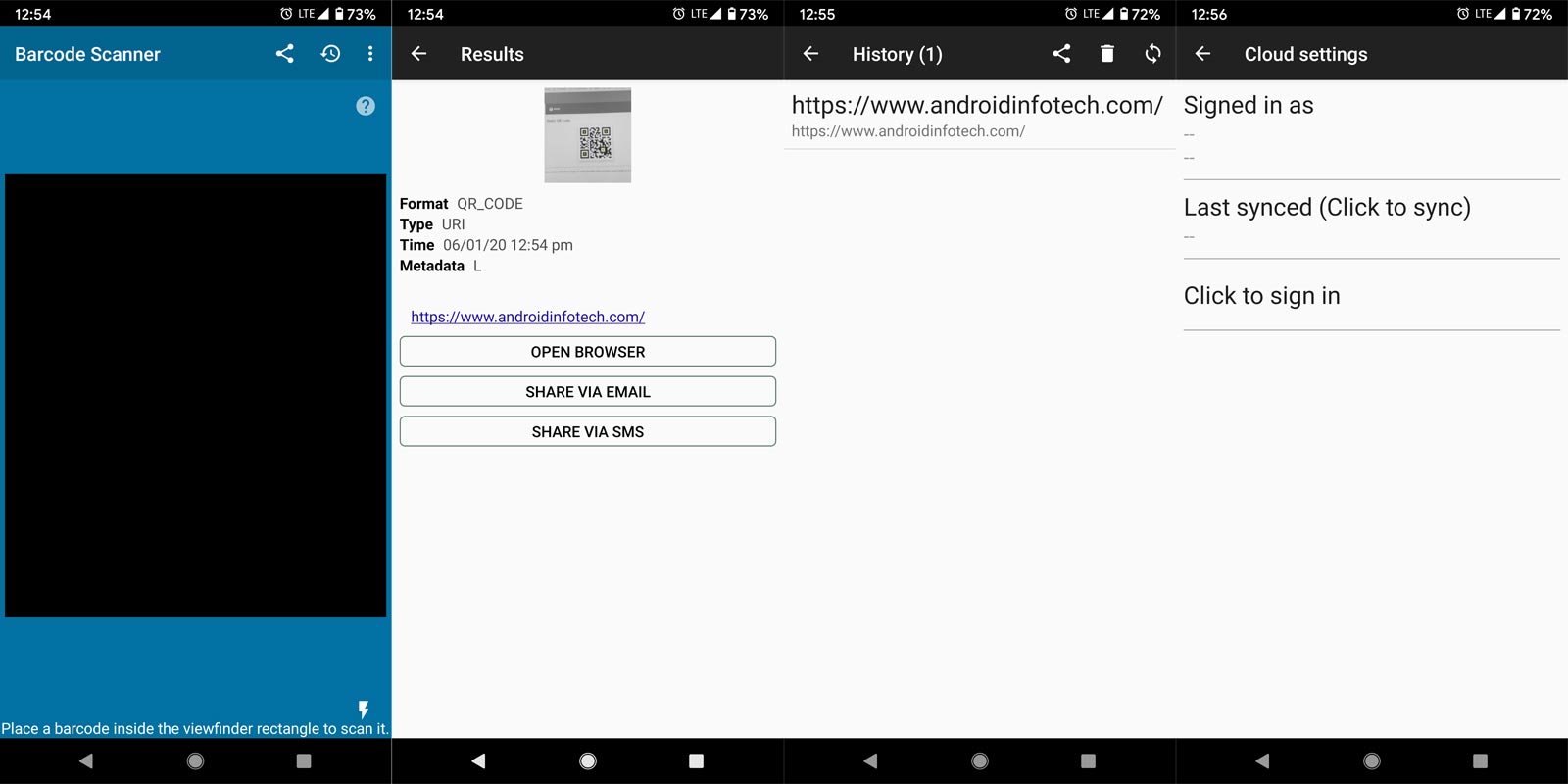 Lastly, on this list is the Barcode Scanner app – already, the name tells what the app does. It is one of the best barcode scanning apps for Android users, and it comes with an intuitive interface. Barcode Scanner runs on Android devices (v4.4 upwards), and it is lightweight. Also, as expected, this app decodes text, URLs, ISBN, email, contacts information, calendar events, and more. It is a free app, and it also has in-app paid features.
More interestingly, this app lets you create your barcodes easily to hide sensitive information. Theirs is no significant difference as per how this app works and how the other barcode scanning apps work. Nevertheless, this mobile app comes with more exciting features you'll love. More so, this app makes barcode scanning much more comfortable.
Features
You can create your barcodes
Supports in-app purchases
Easy to use and includes handy features
Compatible with most Android smartphones
Decode already taken photos
Wrap Up
Even if Some Browsers like UC Browsers offer In-Built QR Code scanning features, they are limited. Like Some other Must have apps, QR Code Scanner also becomes the essential app on our phone. Based on your needs and usage, you can choose the best one from above. If you own a Shop, you can use InShot Inc. QR Scanner, Which has the Facility to Generate QR. If you search for the apps in Play-Store, you can find plenty of apps. So, To avoid the confusion, We limited the apps list. Don't install any third-party apps. What is your experience after using these apps? Where you find that these apps are essential? Comment below.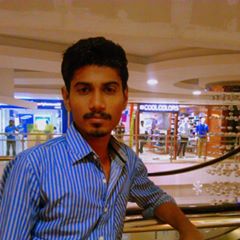 Selva Ganesh is the Chief Editor of this Blog. He is a Computer Science Engineer, An experienced Android Developer, Professional Blogger with 8+ years in the field. He completed courses about Google News Initiative. He runs Android Infotech which offers Problem Solving Articles around the globe.