Even if Chromebooks are not reached like Windows to users, The Work from Home trend gets more Chromebook sales than in the old days. Compare with Windows, Chromebooks are more affordable and can do most of the regular PC jobs. Now with the new MediaTek Kompanio, 1300T Processor Chromebooks and Tablets can be more affordable. It will be more suitable for Students and regular users when it comes to affordable mobile phones, MediaTek processors playing an important role. When we can reduce the cost from scratch, like processor, we can reduce the overall cost. Like mobiles, The MediaTek adaptation already begins with top companies like HP and Acer. And they begin to use it in mid-range and low-cost Chromebooks.

MediaTek Kompanio 1300T Processor
The Kompanio 1300T is a processor that is equivalent to the MediaTek Dimensity 1200 used throughout smartphones. This new technology brings superior performance to tablets with multimedia, advanced 5G, and gaming technology only for premium users. The processors in these tablets usually support a quite greater temperature. Compared to the smartphone, they can usually operate faster and make them suitable for computer-like computational tasks.
MediaTek incorporates the worldwide fables semiconductor organization that empowers almost two billion associated devices per year. MediaTek announces in a report they dispatch its Kompanio 1300T, an SoC intend to control mind-boggling encounters across computing devices.
Features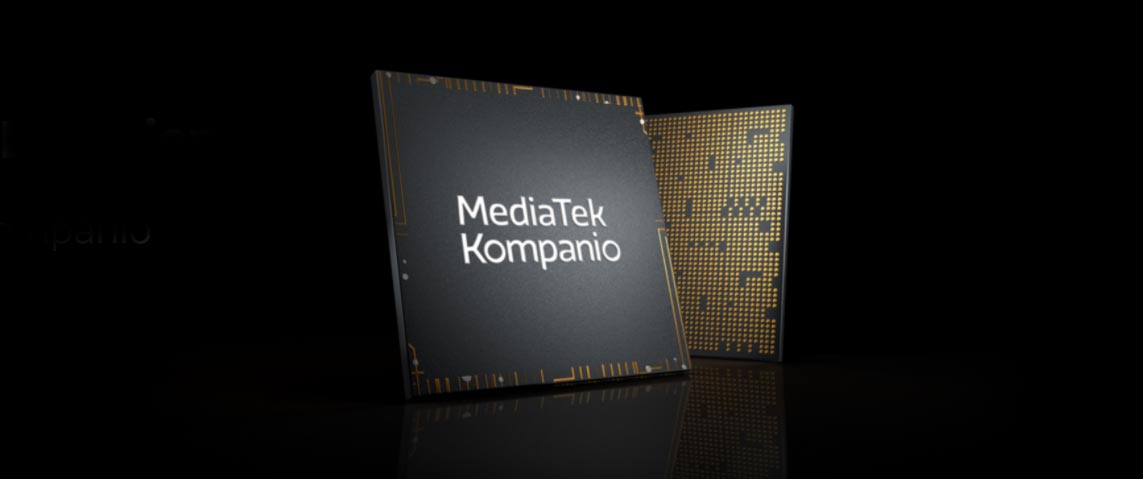 The Chipset will support 5G connectivity, and it is quite having an advantage on its battery life because this ARM-based processor consumes less amount of power when compared to the PC Chip. The Kompanio 1300T platform features include Enhanced Color Display, Professional imaging, Intelligent Voice Recognition, Boosted Gaming Experience, and High-speed connection.
In the form of dedicated image processors, these platforms include high-powered image processing capability. MediaTek's mobile experience offers great potential for video conversation, which indicates that OEMs need to install excellent hardware.
It has AI-power voice assistants, integrates a VoW function that means voice on wakeup, and provides outstanding audio decoding and multi-channel audio output.
MediaTek Kompanio 1300T Specifications
MediaTek Kompanio 1300T supports 16GB RAM and a UFS 3.1 storage system. The processor is the same as that before the 6nm processor. They were not revealed detailed specifications of the CPU but said the high-performance of Cortex-A78 cores except for the Kompanio's configuration in the future. For the graphics, also the same Mali-G77 MC9 GPU.
Coming to the display session, it supports different display configurations. It can support 2.5K 144p panels with 120Hz refresh rates at Full HD+ resolution or 144Hz at Full HD+resolution, and also it can accommodate two 1080p monitors that are more comfortable than smartphones. It can support video up to 4K 60fps and also having Wi-Fi 6 and Bluetooth 5.2 connectivity.
To adjust the color, dynamic frame rates, and intelligent adjustment of hue, saturation, resolution, brightness, and sharpness through MediaTek using Mira vision technology included in this chip.
Chromebook Support
In recent years, MediaTek Kompanio has been key to the company's success. Many devices using Kompanio chips are included in some of the best-selling personal computers, such as Chromebooks. The MediaTek chip is the most recent change to the company's Kompanio processor family, primarily implemented in Chromebooks and high-end tablets, and ARM-powered laptops.
It Can be Affordable
One of the most important components of modern mobility is built-in 5G wireless broadband. Going from indoor WiFi connectivity to an always-connected worldview makes a huge difference in terms of productivity. Thanks to MediaTek's new offering, we can expect to see more 5G in more devices at more cheap pricing. According to MediaTek, since Kompanio is not a high-end chipset is likely to power forthcoming Android tablets in the third quarter of 2021.
Wrap Up
If We directly compare MediaTek with Intel, Like Snapdragon, MediaTek still needs to go a long way. But MediaTek processor devices are affordable in price, and they can do regular jobs like other processors. Since companies already begin to use MediaTek processors, We can see low price Chromebooks and Android Tablets in the future. MediaTek already has a preferred 5G in-built modem. MediaTek Kompanio 1300T Processor mostly focuses on large display devices. Regular Intel processor Chromebooks are already available for under $300. With MediaTek, We can get a huge list of low price models from different manufacturers. What did you think about the new MediaTek Kompanio 1300T Processor? Did you think companies will replace Intel with this new set of Processors? Share your thoughts below.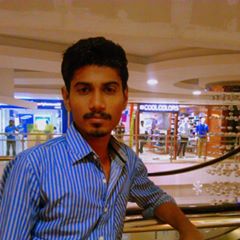 Selva Ganesh is the Chief Editor of this Blog. He is a Computer Science Engineer, An experienced Android Developer, Professional Blogger with 8+ years in the field. He completed courses about Google News Initiative. He runs Android Infotech which offers Problem Solving Articles around the globe.