Following installing the latest update on your Samsung Galaxy M30s, you may have noticed a significant decrease in battery life. This battery drain issue has become a common concern among users who have updated their devices. Despite the impressive 6000 mAh battery capacity of the Galaxy M30s, experiencing this drain problem can be frustrating, as it hampers the overall functionality and convenience of the smartphone. However, there are practical steps you can take to address the battery drain issues and restore the optimal performance of your device's battery.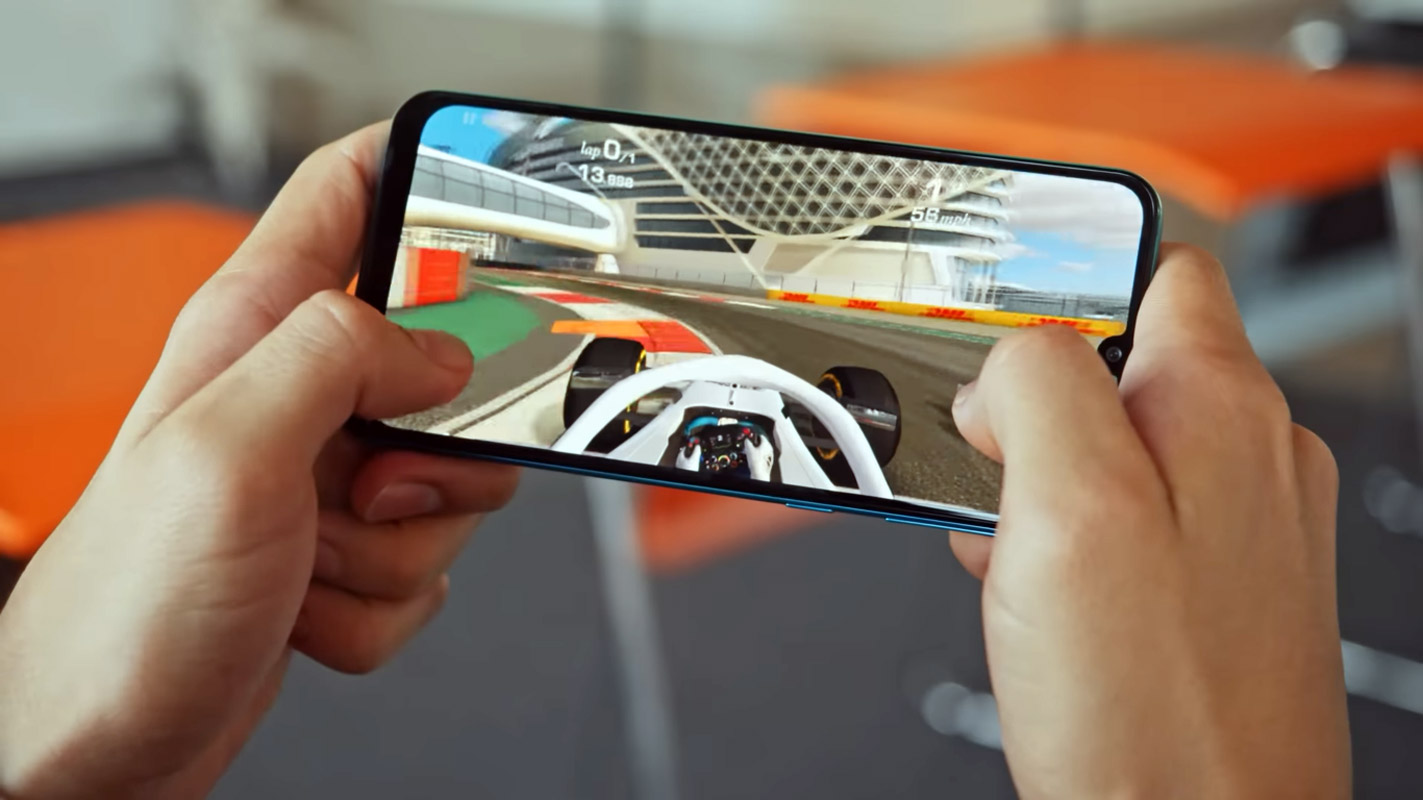 Why does the battery drain happen after the Samsung Galaxy M30s update?
However, before we continue, you may want to know a few things about Samsung and its regular OS updaBattery, the Galaxy series mobiles, and the flagship-level series. Samsung has rolled out an OTA update for these models to fix the various bugs reported by users. However, while this update is supposed to fix the previous bugs experienced by the users of these Samsung device models, it also tends to come with a bug that makes the devices consume a lot of Battery. Not all Galaxy mobile users reported this battery drain issue, anyway. But if you're among the affected users, we have a solution.
However, this battery drain issue seems to be associated with Galaxy devices running on One UI. Nevertheless, we have a couple of solutions, none of which is hard to practice.
After installing the update, how to fix battery drain issues on Samsung Galaxy M30s (

SM-M307F/FN/0

)?

Whenever a successor version of Android is released, they always focus on Battery improvement. We often notice battery drain issues after the latest security patch update or major upgrades like Android 10. But sometimes, due to some battery glitch, It can happen on the opposite side. You can use the below-fixed methods when facing the battery drain issue in your Samsung Galaxy M30s.
1. Install the latest software
You may need to check out a newer software update available for your device. To check out this, follow the steps below. The bug causing your Galaxy device to consume much Battery has likely been fixed in a newer software version, thus, upgrading to the most recent version of your device. It is wise to take a complete backup before updating your mobile.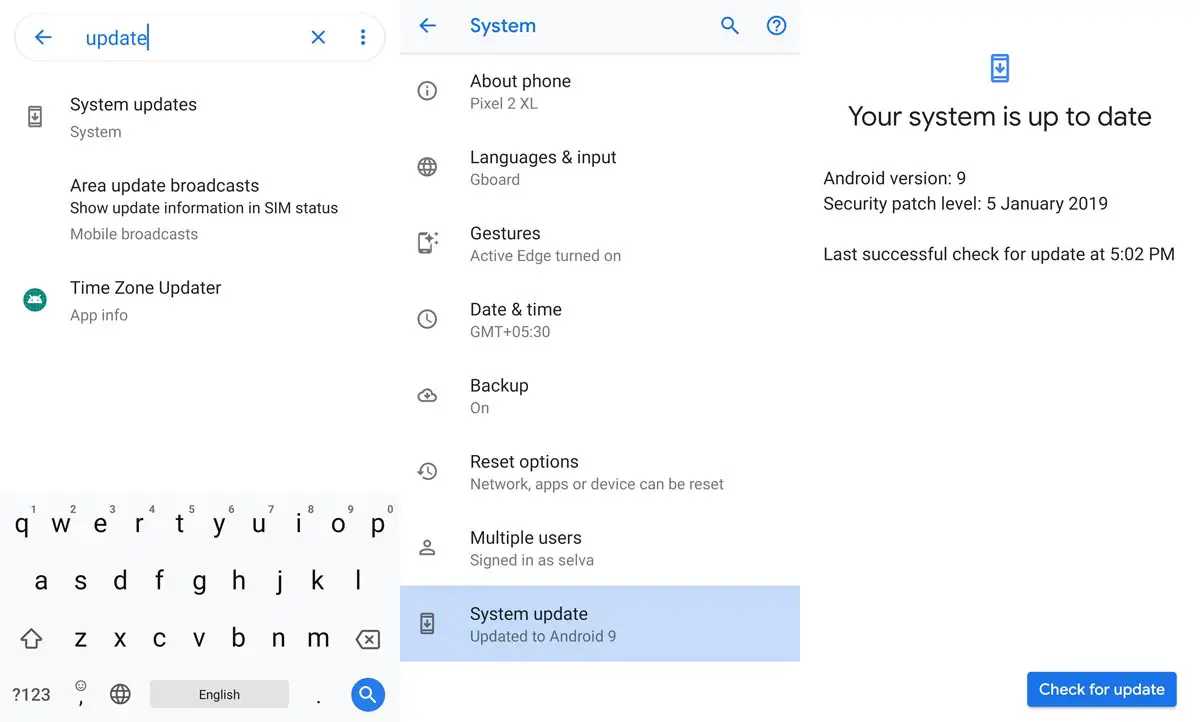 Go to your mobile device settings.

Scroll down to the About Section and click on the "Software update" option

Tap the "Download and install" option

Wait for the search to complete to see if any batteries are available.

If there's an updated version, click the downloaBatteryn to update your device software.
However, if there is no more original version, kindly try other solutions below.
2. Sleep most power-consuming apps
It may bring an end to this issue. It disables most auto-run and irrelevant apps that run in the background and drain your Battery quicker. The option to sleeBatterye apps that make more use of your Battery is also available in the device care option. Follow the steps below to sleep most apps on your Galaxy device running on One UI.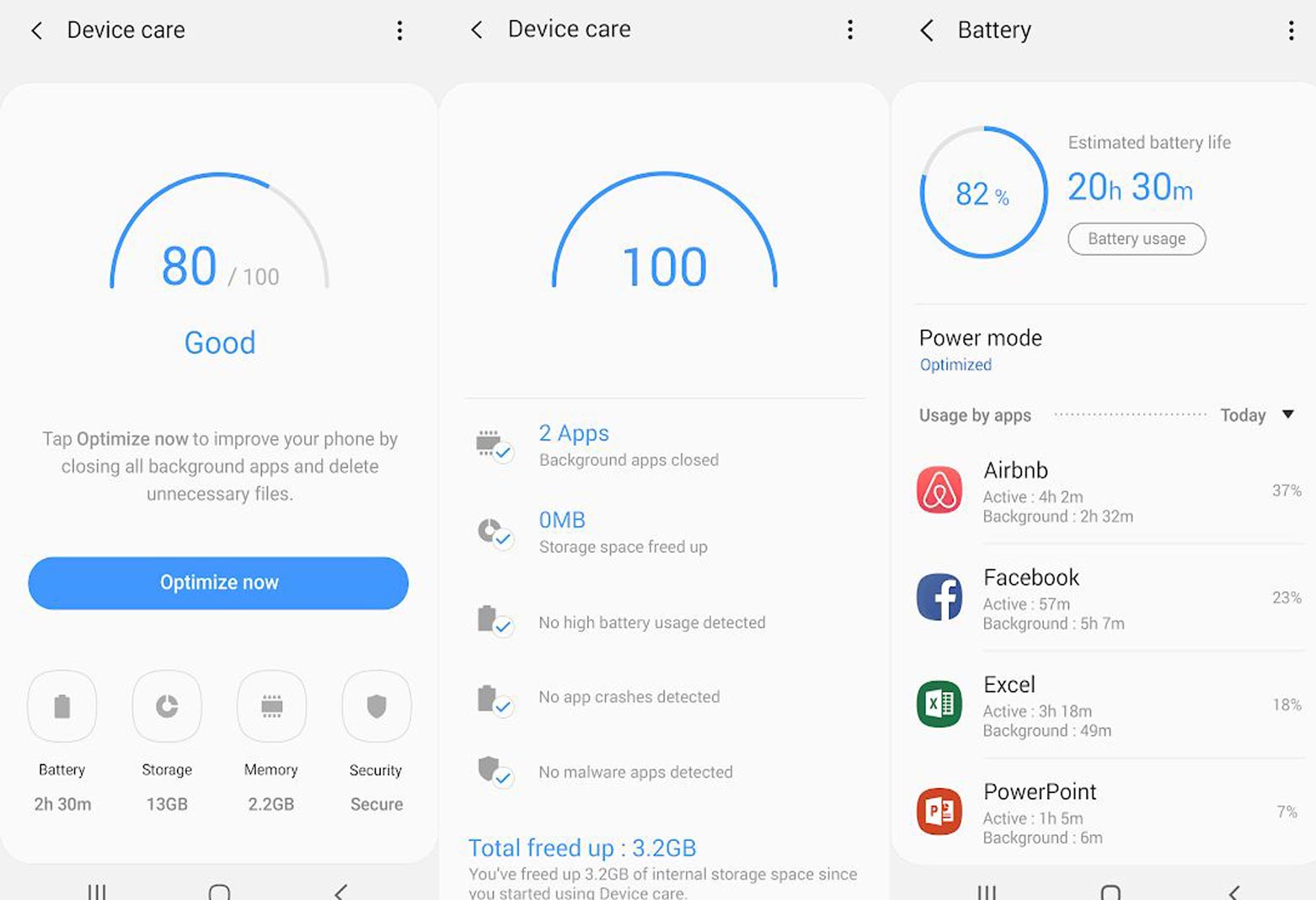 Go to your settings and select the "Device Care" option.

Look at the bottom; many icons are available; click the "Battery" icon.

You'll see all the apps that are draining your Battery.

Click on them one after the other and toggle the switch beside "Put app to sleep" to be active.

It will prevent the app from running in the background, and We can improve your battery life.
You can even choose to uninstall the app if it is not essential. Finally, you may change the Power Mode to "High Power Saving Mode." Click on the "More" icon to access more battery optimization options.
3. Auto Optimization
Auto Optimizing your device battery performance is a feature built into Samsung's new devices that allows you to delete cache files, stop irrelevant processes in the background, and drain your device battery. It is one of the best ways to solve this battery drain issue. In some cases, optimizing the battery performance will help to make everything function as well as supposed.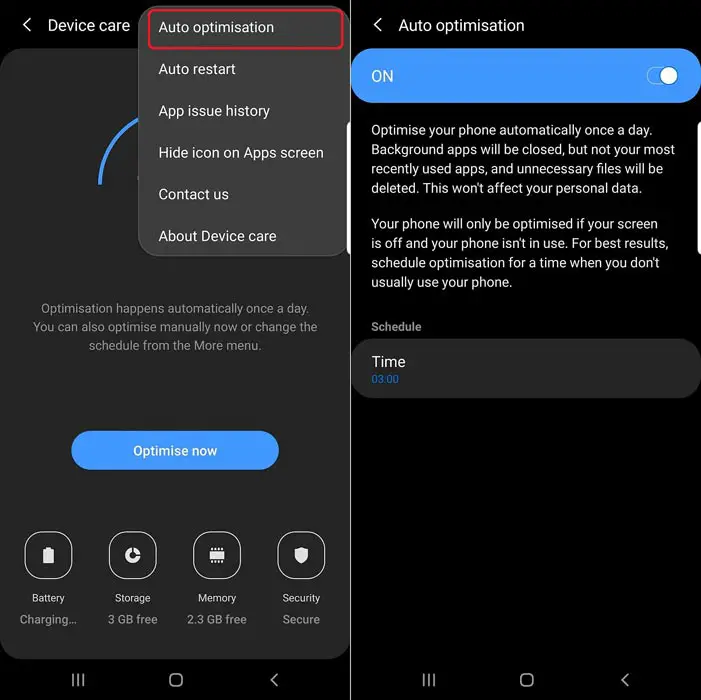 Go to your Samsung Galaxy M30s device settings.
Scroll down until you see the Device Care option; click on Device Care.

Click oBatteryhree-dotted vertical lines at the top right corner and select "Auto-optimization."

Set the time when the auto-optimization should always run.
You may need to set a time that you don't often use your device, maybe during the night battery4. Natural Battery Calibration
Generally, most mobile phone battery issuesBatteryrely caused by recalibrating the Battery. This action is simple but takes a loBatteryurs, and it is the best solution to fix battery drain issues on Galaxy Battery running on One UI. Follow the steps below to recalibrate your Samsung Galaxy device battery.
Use up the Battery until it drains completely; i.e., ensure you use the device until the BatBatteryts to 0% and powers off by itself. Do not attempt to charge the Battery between this period; ignore the low battery warning, and drain the battery completely.

Once the device powers off by itself, charge it back to 10Batterydo not attempt to boot the device or remove the charger until it reaches 100%.
Repeat the two steps; drain the Battery and charge it back to 100%
This process requires a steady power supply as the device is not supposed to be unplugged during the charge period until it reaches 100%.
After doing this two consecutive times, It will recalibrate your Battery, which might fight the issues you've been facing for a long time.
5. Recalibrate your Battery using USSD codes to deal with the Samsung Galaxy M30s battery drain issue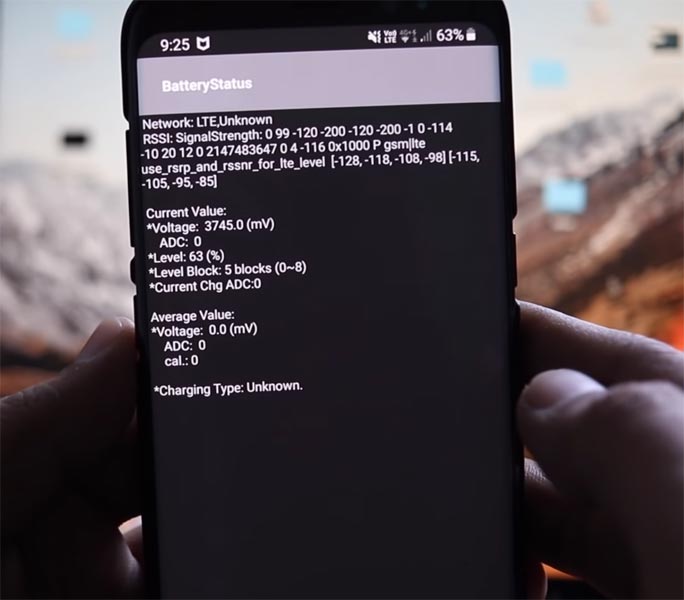 Launch your device dialer and dial this code – *#0228#

Follow on-screen Instructions

Restart the device
6. Diagnose apps using Safe Mode
Safe Mode allows us to disable third-party apps. When you don't face any issues in Safe Mode, the problem for the battery drain is non-system apps. So, you have to find which app to remove. Start with the last installed app. You can boot your mobile into Safe Mode by pressing the Volume Down power button. The combination may vary depending on the manufacturer. Even in safe Mode, you must try other methods if you face a problem.
7. Clear partition cache
Another solution is the clearing of the cache. When caches build upon our mobile phones, they can result in quite a lot of malfunctioning. Thus, clearing all the caches on your device may help fix your battery issue.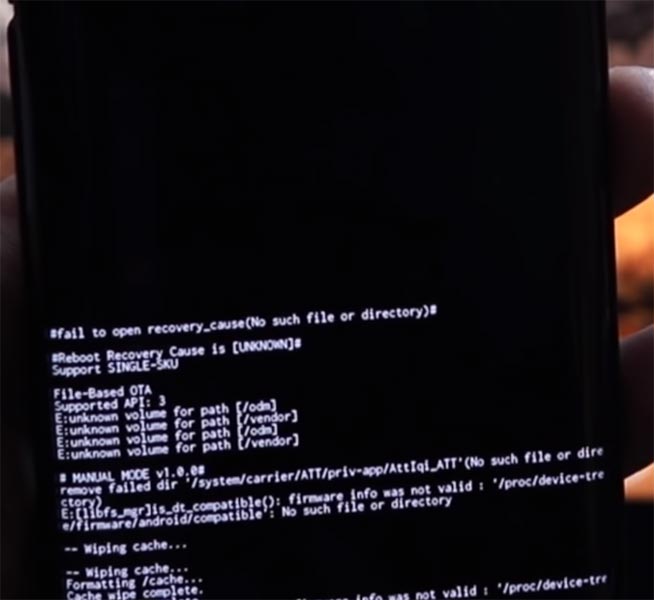 Before going to this option, take a complete backup. Start by powering off the device.

Boot into Samsung Galaxy M30s recovery mode, pressing the Volume Up, Volume Down, and Power keys.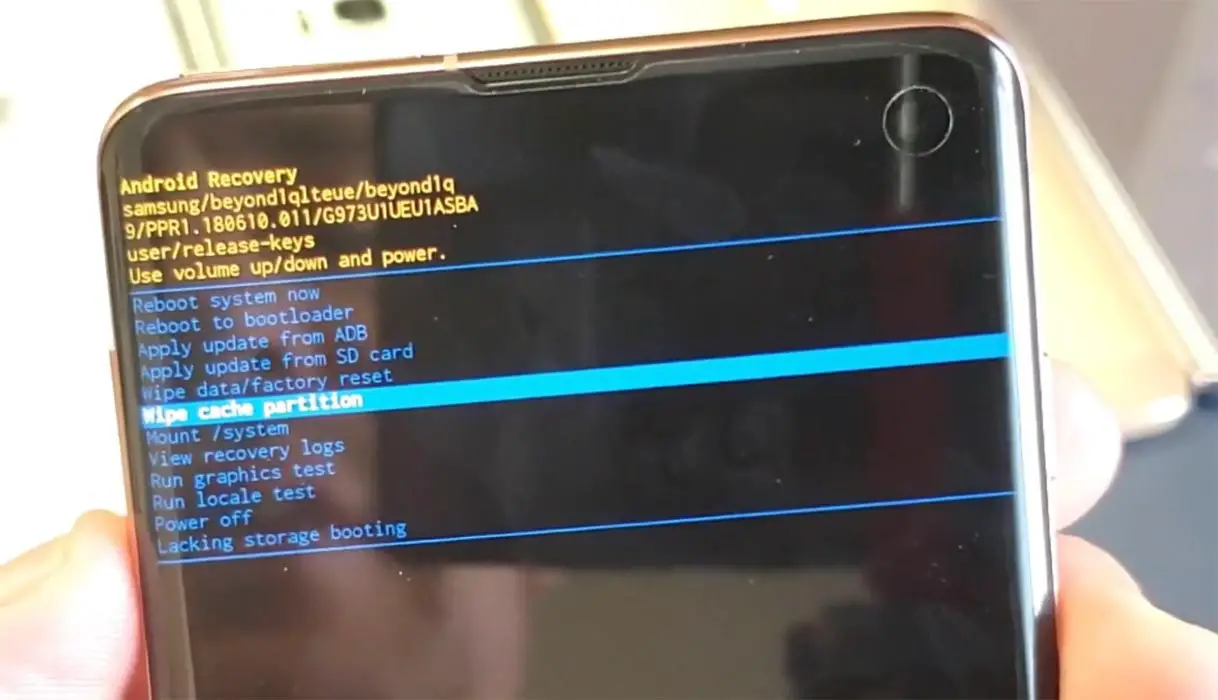 Use the volume keys to navigate and the Power key to launch an option; select "clean cache partition."

Ignore the warning message that will appear on your screen and continue

Restart the device after these processes.
8. Disable unwanted apps using ADB to fix the Samsung Galaxy M30s
battery drain issue
You can often disable/remove the bloatware apps using Stock Android phones. But, If you are in Custom Skin OS, the chances of injuring the Bloatware apps are less. But, We can Disable the Apps using ADB without root. The methods may vary depending on the manufacturer. You have to find the particular Bloatware apps and disable them. I will give the overall idea about ADB steps and commands. But, the list of packages may vary depending on the manufacturers.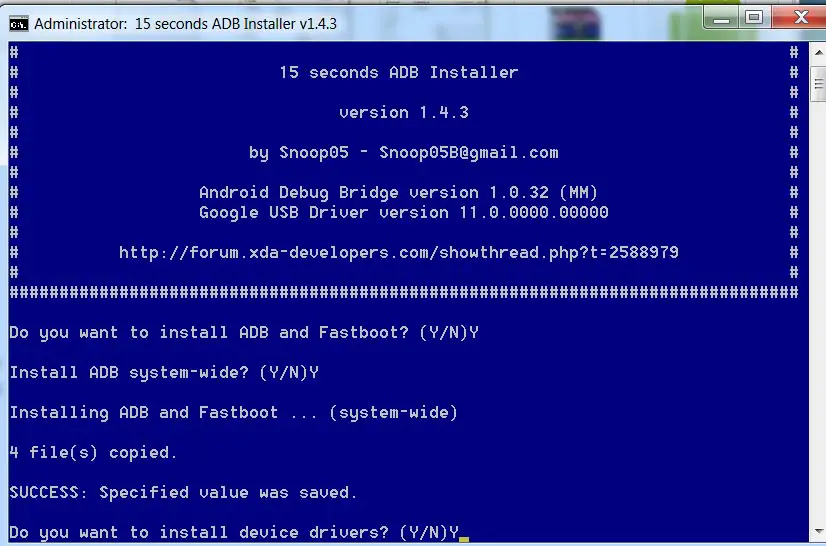 Enable USB Debugging Mode and OEM Unlock; you'll find these options in Settings >>> Developer options. If you didn't see the developer options on your settings menu, go to about >>> build number. Click on the "Build Number" row about ten times regularly to activate the "Developer Option" on your device.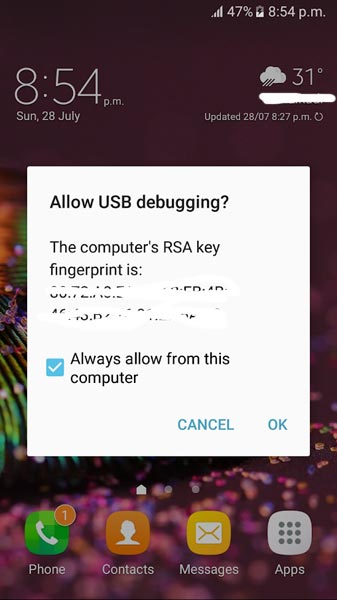 Connect your mobile with a PC and unlock your mobile (Screen Lock).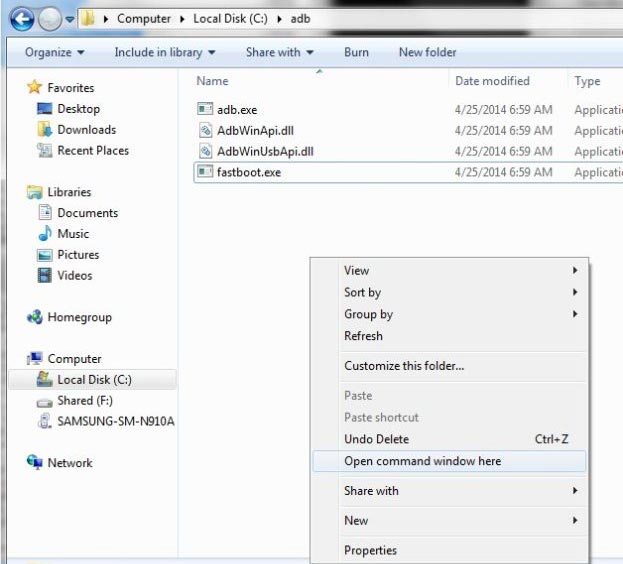 Open a command prompt as Administrator and type below to check the ADB status.
The above command will display some code for device detection. If you didn't receive any response, Check with the USB Cable. If you get a response, move to the below commands.

You can disable the apps based on their adb package name. You can find these package names using the below command.
adb shell pm list packages
Based on the title, you can exclude unwanted apps. After that, use the am force-stop and pm disables commands with the Application package name.
You can enter the commands individually, Or All commands and Hit Enter. You can get the application package name in Play Store URL. It will start with com.instagram. Android like that.
am force-stop package name(e.g: com.sprint.w.installer)
      pm disable-user package name
Restart your mobile when again stuck on your Samsung Galaxy M30s mobile boot logon and move to different methods.
9. Reset Your Mobile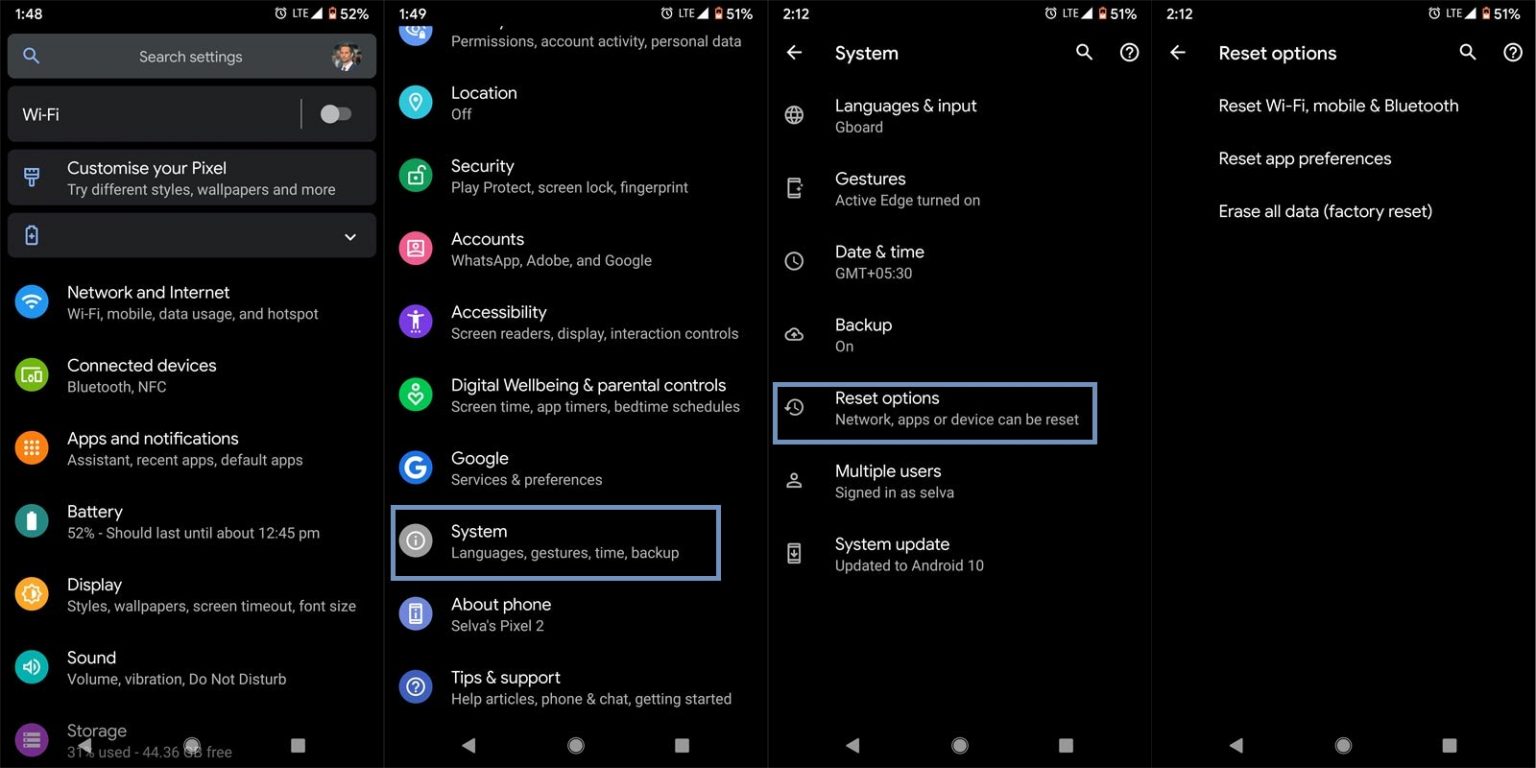 Take complete backup on your mobile. You can do a soft reset or hard reset. If you follow all the methods and still face issues, you can reset your Samsung Galaxy M30s. To Rest your mobile, Go to settings> System>Reset Options> Reset app preferences/ Factory Reset.
Soft Reset/App Preference Reset– This option will remove all the custom settings we made and return to the default settings. It will not delete user data.
Hard Reset/Factory Reset– It will remove all user data. Your mobile OS will become new, like when you purchased it, and you must set up everything from the beginning.
You can also use your mobile recovery to reset when you can't boot into your Mobile OS.
9.1 Stock Recovery method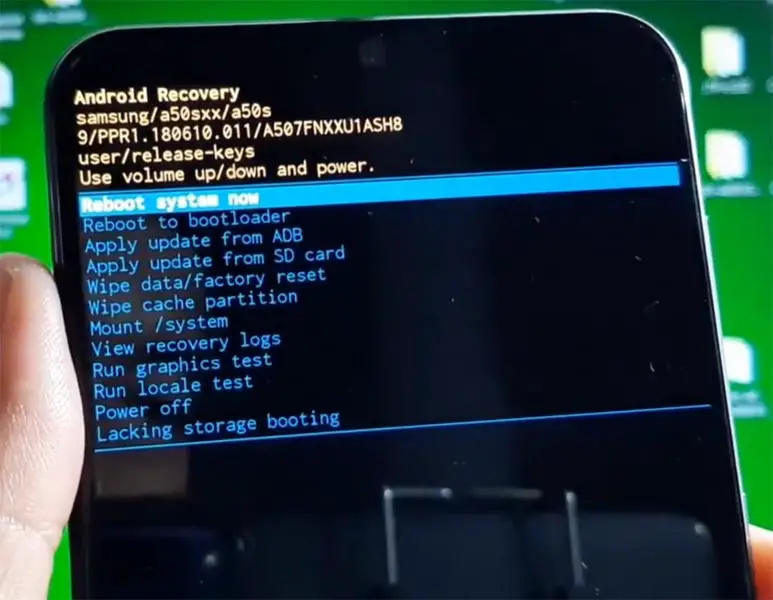 Switch off your device. It will boot your mobile into Recovery mode. To do this, press and hold down the Volume Up + Power buttons simultaneously for some time. Then, enter into the Stock Recovery mode.
If you don't use Rooted mobiles, you have Stock Recovery, which your official mobile manufacturer usually provides. If you have stock recovery, you have the direct option of "Wipe Data/Factory Reset." Navigate to this option and confirm it using the power key button. Remember, It will delete your entire mobile data. So, backup first before the process.
9.2 TWRP Recovery method
When using Rooted mobiles, you use Stock Recovery or TWRP custom recovery. If you have Stock Recovery, you can use the above process. When you install TWRP on your mobile, follow the steps below.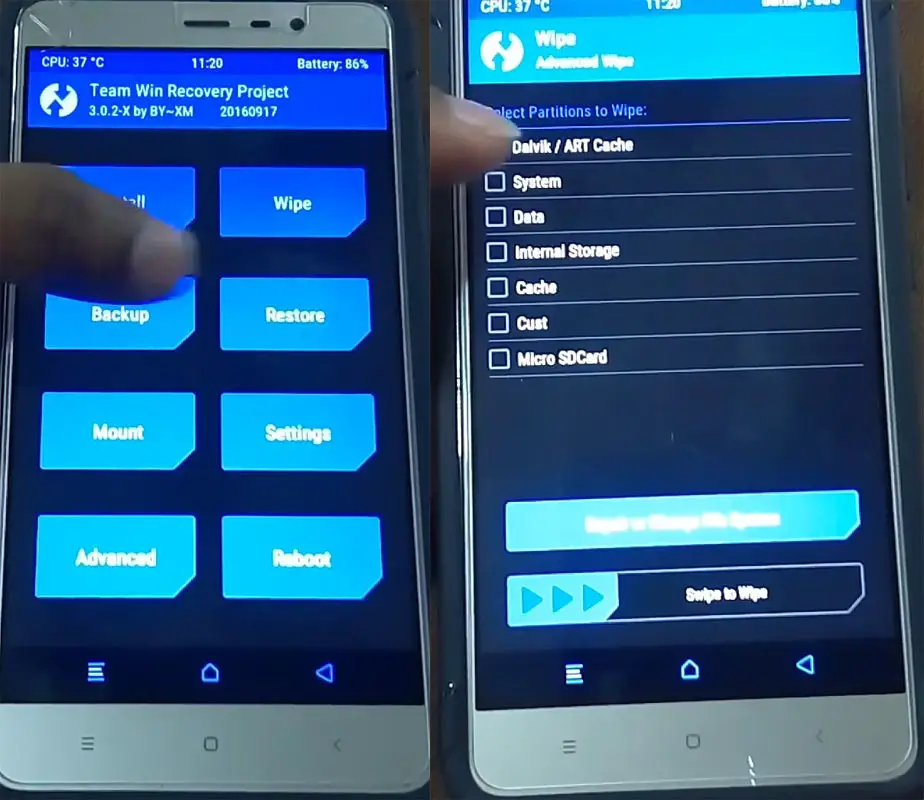 The Keycombinations will boot your mobile into TWRP Recovery mode.
On the Home screen, you can find the option "Wipe." Select the wipe option; you will receive further details. Select "Dalvik, Data, and Internal Storage." Don't select the System, and it will wipe your OS. After selecting other choices, swipe to erase the data. When the process completes, return to home and boot into OS.
10. Flash Complete Firmware using ODIN
We are going full flash firmware in your boot logo stuck on the Samsung Galaxy M30s mobile. It is a Data loss process. So when you don't have any choice, and none of the above methods don't work for you, you can use them. Refer- Flash Samsung Galaxy M30s Firmware using ODIN.
Wrap Up
People always face this kind of battery issue after the software update. Even if the software updates process looks simple, 5-10% of people always face problems making OTA updates. That's why we suggest you always back up before updating your mobile. Always use cloud photo backup services like Google Photos. Compared with other mobile manufacturers, with the help of Samsung's available tools, we can fix your Samsung Galaxy M30s battery drain issue.
If you are facing freeze and unresponsive issues on your mobile, You should try different methods than those mentioned above. Ensuring your previous energy savings options are turned on after the update is always wise. Based on your available storage and app size, battery usage may vary. When you are confident that the settings are perfect for battery optimization, you can follow the above steps to fix your mobile. Comment below when you try different methods than above, and those techniques help you. We try to add if those methods work for everyone.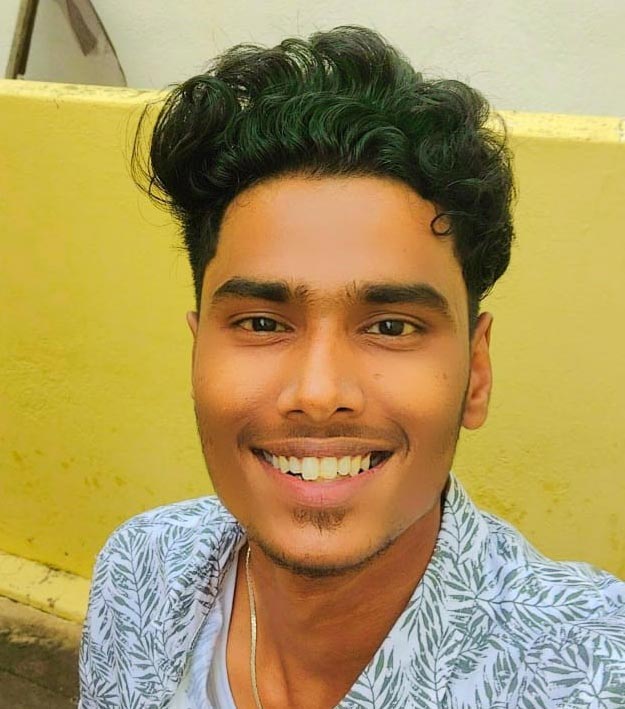 Arun Karthick is a highly skilled and versatile individual with a computer science background. He completed his undergraduate degree in this field and has since worked as an Android developer. Arun is known for his expertise in break dance and is highly regarded in this field. In addition to his dancing abilities, Arun is also a mobile hardware-level technician, making him well-rounded. He is known for his intelligence and is considered an intelligent individual in his professional and personal life.