In recent days we may know about Google Area 120 with its Shoploop, Fundo Event, and Keen platform. In this list, now Area 120 launched Tables for Automate Tasks. Most of the releases from them is focusing on work from home environments. Even if there are a lot of Workplace related platforms, Most of the companies use Tables related work on third-party apps. The Google Tables are different from Google Sheets's necessary tables. The platform is purely released to support Online IT-related jobs. We also use this for our works. The plan has both free and paid subscriptions. For Companies, it is better to choose paid plans which have more features. The Paid plan comes with three months of a free trial. So, You can experiment with the platform, whether it will be suitable for you or not.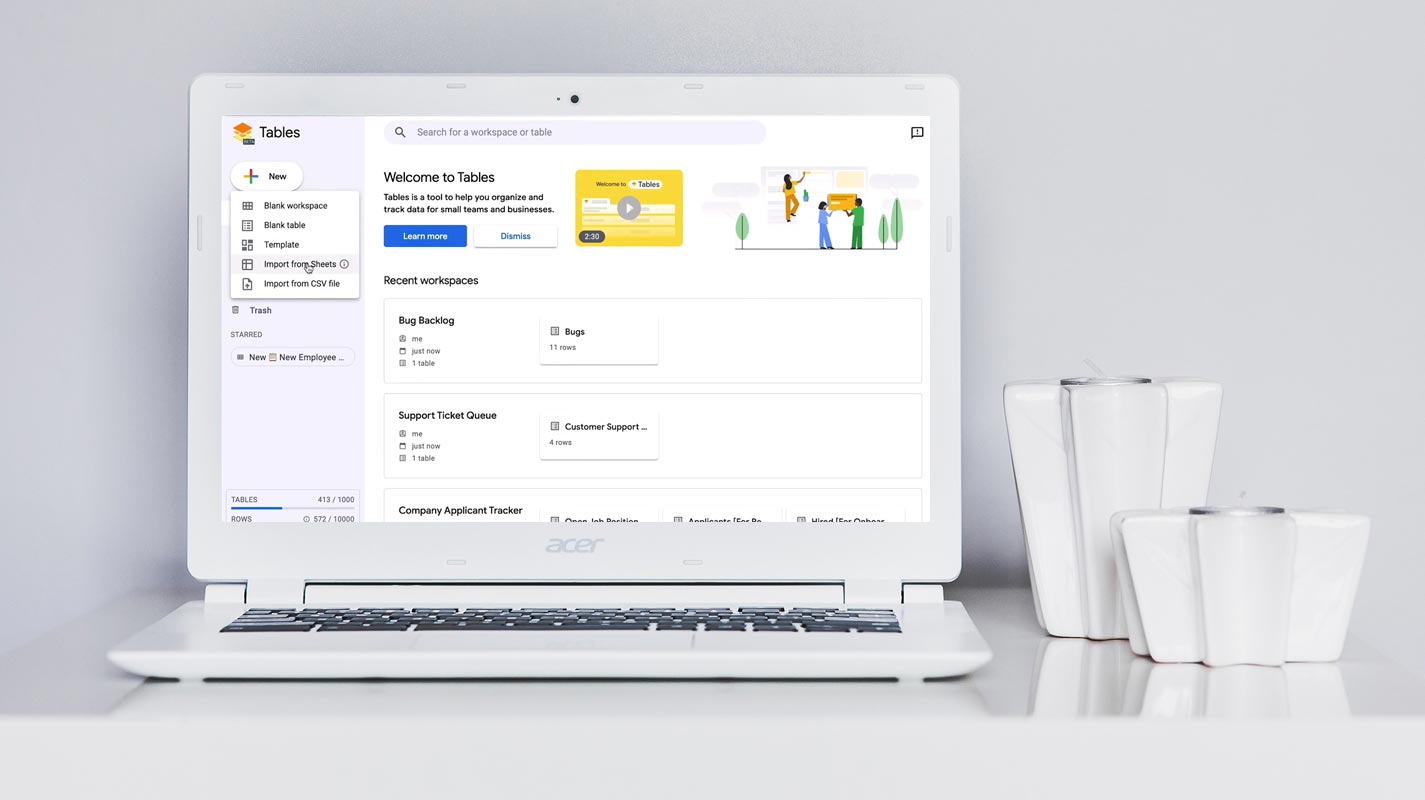 Google today launched a new app with the name Tables, which can automate the project tracking efficiently. Again, the credit goes to Google in-house incubator Area 120, to produce such an app.  Every fatigue that you face when you manually track the notes & tasks is over now.
Google Tables a Work Tracking and Automate Tasks Tool
Google Tables is a work tracking tool developed by Area 120, the in-house incubator of Google and producer of many different apps. It automates the necessary actions while working on a project like collecting data, identifying the multiple data sources, and pasting that classified data in relevant docs for further procedure. Unlike other platforms, Keen or Shoploop from Area 120, They introduced paid plans here. So, It is more like a beta platform, and they are not testing it.
Tables being an intuitive project tracking tool has a user-friendly interface. It can trigger emails, update the status, and automatically send the reports; these automatic actions are called Bots in Tables. These Bots help the team track work, automate the tasks to save time, and enhance team collaboration. Interestingly you don't need to know any machine coding for doing all these tasks. Tables Bot will manage all these tasks for you with simple clicks.
How are Google Tables Working?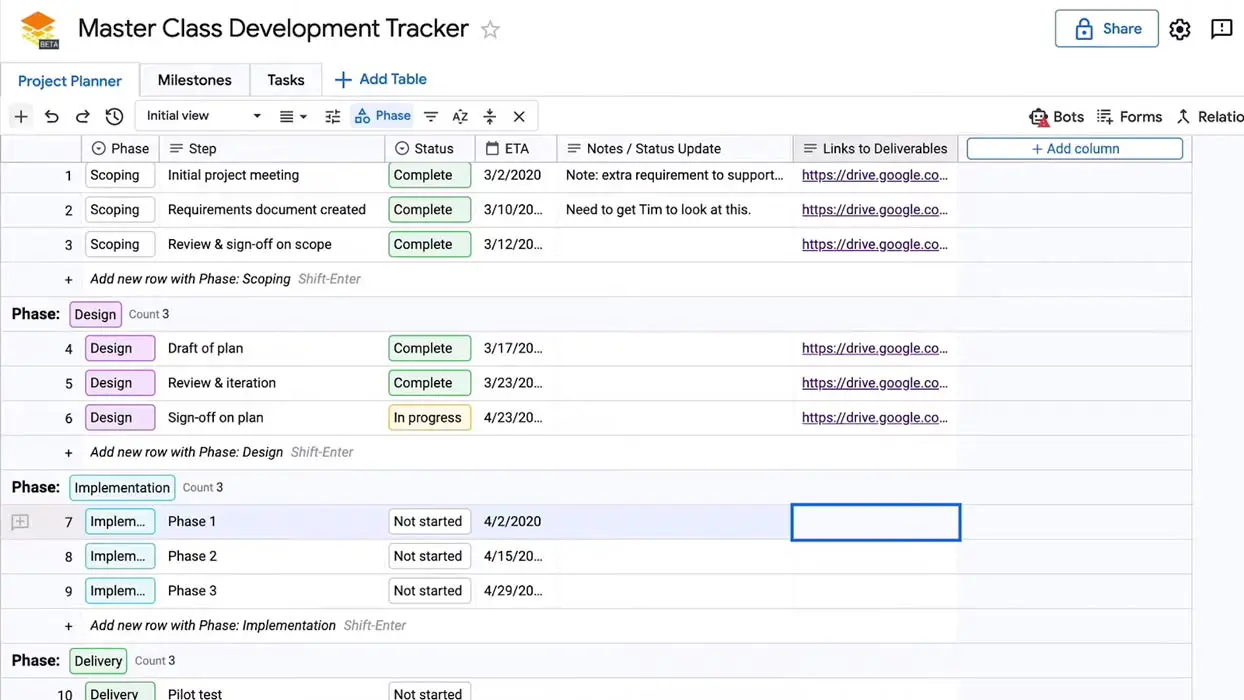 With Tables, you can assign each member a task that bots keep watching. Bots identify the data sources and save the processed information in the relevant documents. Bots can schedule the email reminders for the overdue tasks. These can inform you in a meeting about the new information submitted by team members and necessary for future actions. Bots can move the jobs automatically in the member's queues for processing.
Where can we Use Tables?
Tables can track your project tasks, customize the overviews, and collaborate with employees very quickly. It can streamline your recruiting pipelines, track the applicants and employees on board, and show you the employee's updated performance in real-time. So, you can use the Tables in project & task management, in IT operations, as customers tracker & sales CRM, as an employee or team recruiting, and for your product launch & manage all its development phases. 
Google Apps Integration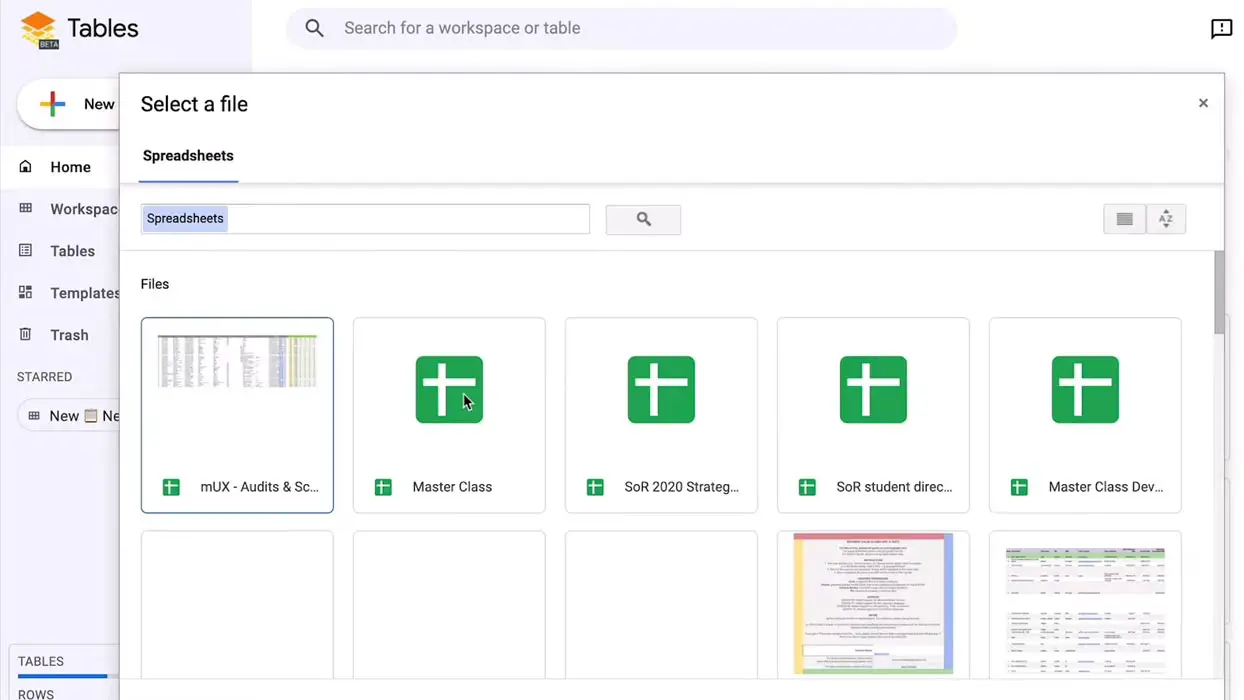 The most exciting thing in Tables is that you can integrate all Google apps with it very quickly. You can fetch your company date from Google sheets into Tables easily. You can use most related apps, like Google Sheets, Google word, and conference apps.
How to Start Using Tables?
To get Tables, you have to visit the Tables.area120.google.com and select the Get Started. You don't need to start from scratch; instead, you can import your data from Google sheet into Tables. You can share this data with Google groups and can assign tasks to any of your Google contacts. Also, there are templates available where you can import those templates and start your work.
Pricing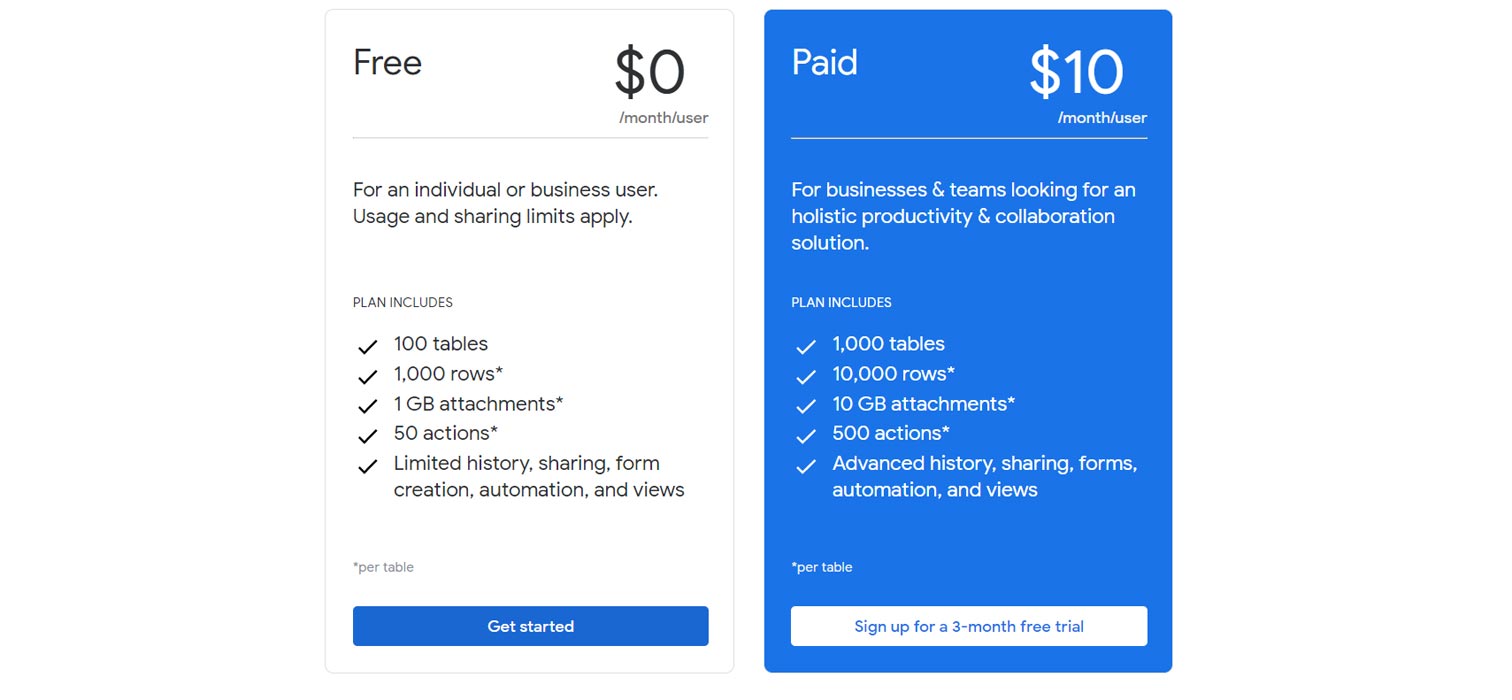 Area 120 launched the Tables as Paid Business Model like other paid apps Fundo and Orion WIFI. For individuals, Tables with limited options is free to use. The individual free plan includes 200 Tables with 1000 rows and 1 GB attachments. A particular user can perform 50 actions per table and see limited history, automation, and views.
Whereas the paid version costs for a $10/per month/per user. A paid user can use 1000 Tables with 10,000 rows per table and access 10 GB of attachments. A paid user can perform 500 actions per table and share complete history, automation, and views sharing. 
Availability
Google has launched its beta version initially for USA residents only. Many individuals and companies are using Tables; after positive feedback, it will be found in other regions very soon.
Wrap up
Most of the leading companies have perfect solutions for a Business environment like Slack, Facebook Workplace like that. The Gsuite is more like a paid version of free available services. The features are limited there. Until now, there are no noticeable work environment solutions available. Google Meet is a perfect video conference solution, and Google integrates more apps with Google Meet. But it can't be an alternate solution for Tasks related platforms.
The 'Tables' is a good option for tracking the project's workflow with multiple automatic actions like sending emails, changing the status, and sending reports. It can save time and energy that you use while doing all these tasks manually. What do you think about the new Tables project tracker? Did you feel it is useful? Do tell us in the comments below.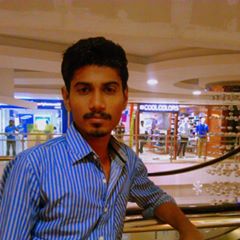 Selva Ganesh is the Chief Editor of this Blog. He is a Computer Science Engineer, An experienced Android Developer, Professional Blogger with 8+ years in the field. He completed courses about Google News Initiative. He runs Android Infotech which offers Problem Solving Articles around the globe.