Year by Year, We can see how much potential that Google Assistant has. We still didn't utilize Google Assistant fully. Due to some hardware restrictions, GA can't control our mobile as expected. But, Until the full integration, SOme of the features like Call Screening are useful in real-time. Now Google Introduced features called Guacamole in Google Assistant. With the Guacamole, We can call GA to Snooze Alarm and Attend Calls without using the "Hey Google" Phrase. Initially, You can get this feature on Android 12. Based on the compatibility, It will be rollout to other versions.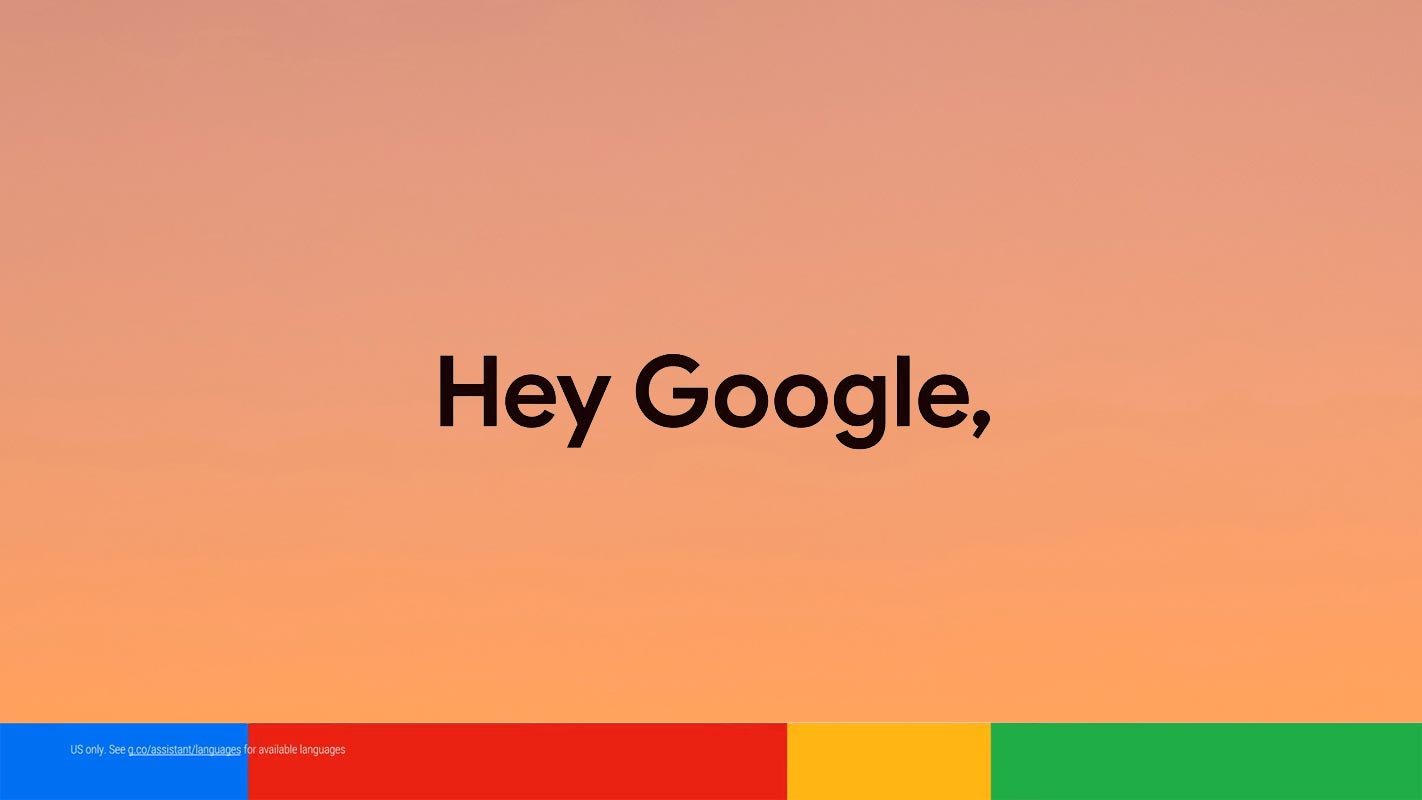 Google Assistant Guacamole
Tech Giant Google appears to examine a new feature, Guacamole. This is an interesting string discovered to say no to "Hey Google." Google Assistant is using the Guacamole update to perform a task without a wake phrase. Most of the recent Android  12 beta, Android Police smartphones having the new section on Google Assistant's settings that includes voice shortcuts for Quick tasks.
Android Police and 9to5Google sourced the information about the outlet also. This segment, superficially codenamed as Guacamole. However, users have, but it can't be able to turn on the feature yet. Unfortunately, we can't enable its toggle, and for additional information, Guacamole is not yet available for all users. In 2019, already Google had been introduced some features of Guacamole into its Nest Hub smart speakers and Displays. Using this, you can say "stop" to stop your alarms for nearly two years already. Now additional benefit added is for calls; by simply saying attend the call or decline call without sing Hey Google, you can access these voice shortcuts.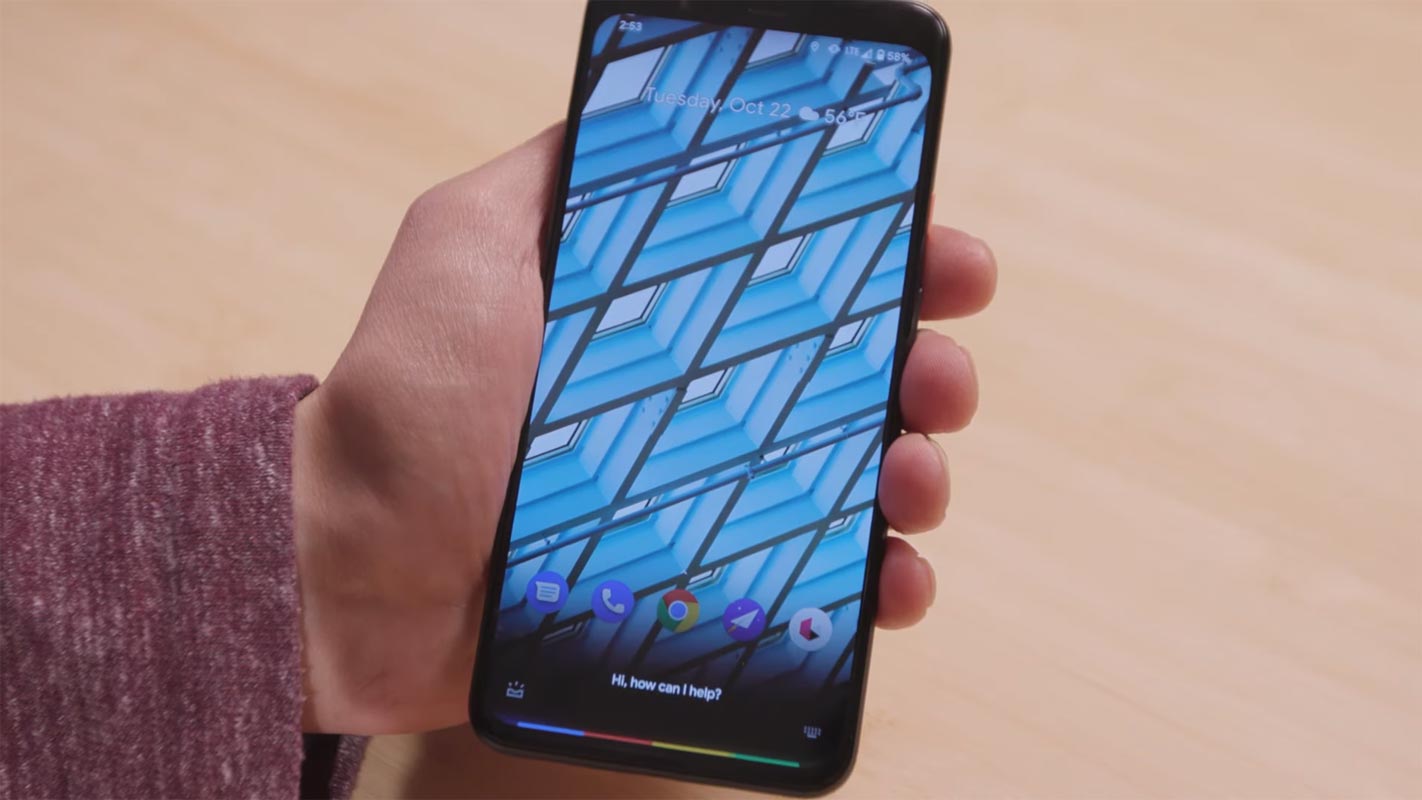 Guacamole is used to snooze the alarms and answer/decline calls in Android smartphones by simply saying "stop." Guacamole would let users say stop snooze, answer the call, decline the call without saying Hey Google. Users not needing to pick your call or attend your call manually, or even users won't say "Hey Google." Guacamole's initial descriptions are "Quickly get things to be done."
How does Guacamole work?
This new feature makes the interaction with Google Assistant more simple by putting an end to say "Hey Google" at first, before a command. The Guacamole feature display in Google App beta 12.5 running under Android, the information said, under the Google Assistant setting list. This feature will not found on the Android 12 developer preview. Guacamole especially ends up making more quick tasks, possibly even including navigation and music playback activities. The main purpose of this new feature is to "Skip Saying Hey Google." In Android smartphones, Go to Settings-> Guacamole->Voice shortcuts.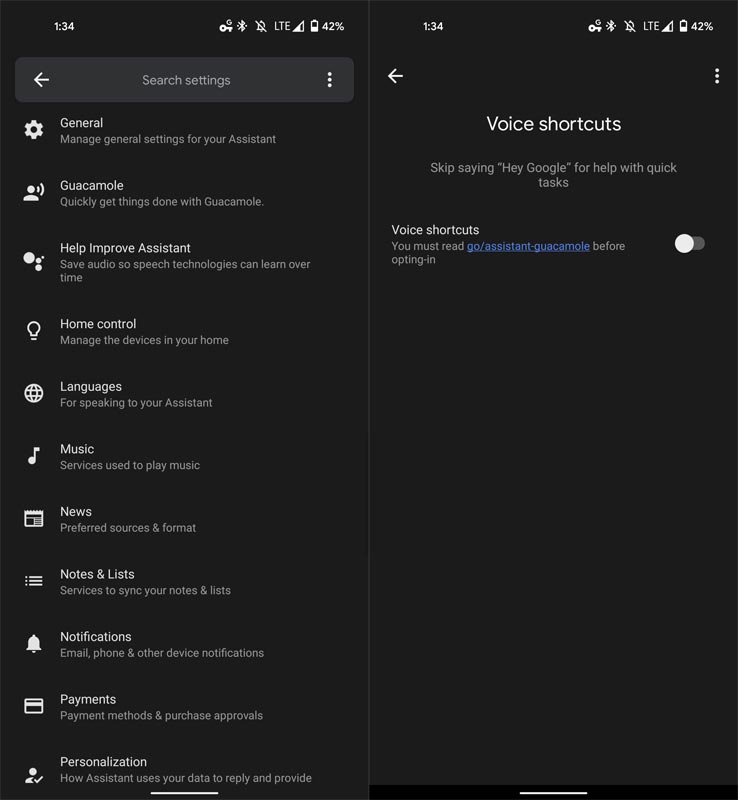 Before switch on the Voice Shortcut, you need to visit go/assistant-guacamole. You will be redirected to the page by visiting this, which includes terms and conditions, before flipping on its switch. Once this is enabled, you can ask Google Assistant to perform some tasks without saying Hey Guacamole works to cancel the ringing alarm by simply saying "Stop." It easily handles your incoming calls by commending "Answer/Decline the calls" without saying Hey Google.
When will Guacamole roll out to Android Mobiles?
Google always works on voice shortcuts for Guacamole's feature since March of this year, but it is not roll out to the users yet. Google has been much secretive about the capability and worked hard for its true nature. 9to5Google mentioned that this feature is presently tested between the Google employees only. There is no confirmation when it will go live for all Android users, but it is expected at the upcoming Google I/O event in May 2021.
Wrap Up
As I already said, Google Assistant has a lot of potentials. We are behind with technology and usage. In the Future, It can surely act as a virtual assistant to manage your daily tasks and manage your other works like schedule. Already Google Assistant can control Smart Lights based on the Schedule. We can see lots of new features and upcoming ideas for Google Assistant in Google I/O Event 2021. Based on the user asking for simple calculations and schedules, GA can do entire mobile tasks. We should wait for what other tasks GA can do in the future. Did you try the Google Assistant Guacamole in your Android 12 Preview? What is your experience with it? Share your thoughts.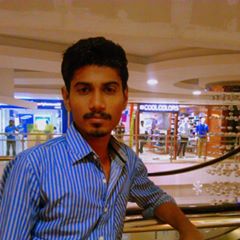 Selva Ganesh is the Chief Editor of this Blog. He is a Computer Science Engineer, An experienced Android Developer, Professional Blogger with 8+ years in the field. He completed courses about Google News Initiative. He runs Android Infotech which offers Problem Solving Articles around the globe.