After Zoom become popular during Work From Home days, Every Tech giant with Video conference platforms begins to add more features to make Zoom an alternative. Google already has huge users on different platforms, and they integrate Google Meet in every possible way. The integrated Google Meet in Gmail and try to provide more user loving features. Now Google Meet Revamped Create option with Instant, Later, and Calendar Schedule. The update may look basic. But when you are a frequent Meeting organizer, The new options will save you a few minutes every day, and it is organized.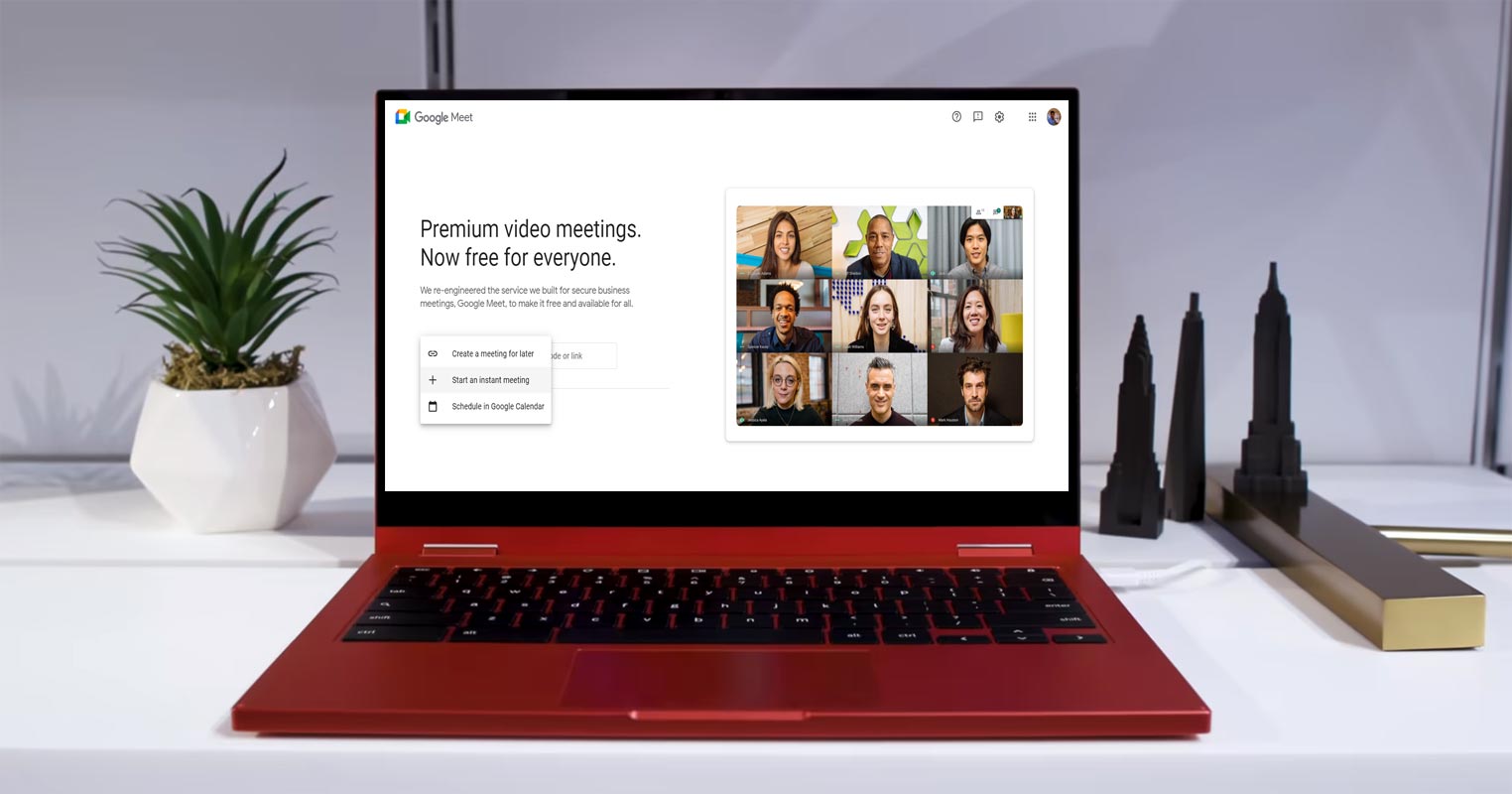 The tech giant Google confirmed in a blog post that they added new options for an enriched calling experience on Google Meet landing page meet.google.com for Google Workspace users. Premium video meetings, now free for everyone with newly added features.
Create an option with Instant, Later, and Calendar Schedule on Google Meet
Google made video calling more effortless than ever. Earlier, to create a video call on Google Meet, you have to create a Nickname or use the one Google create for you and then share the Google meeting link to those you want to participate in the meeting.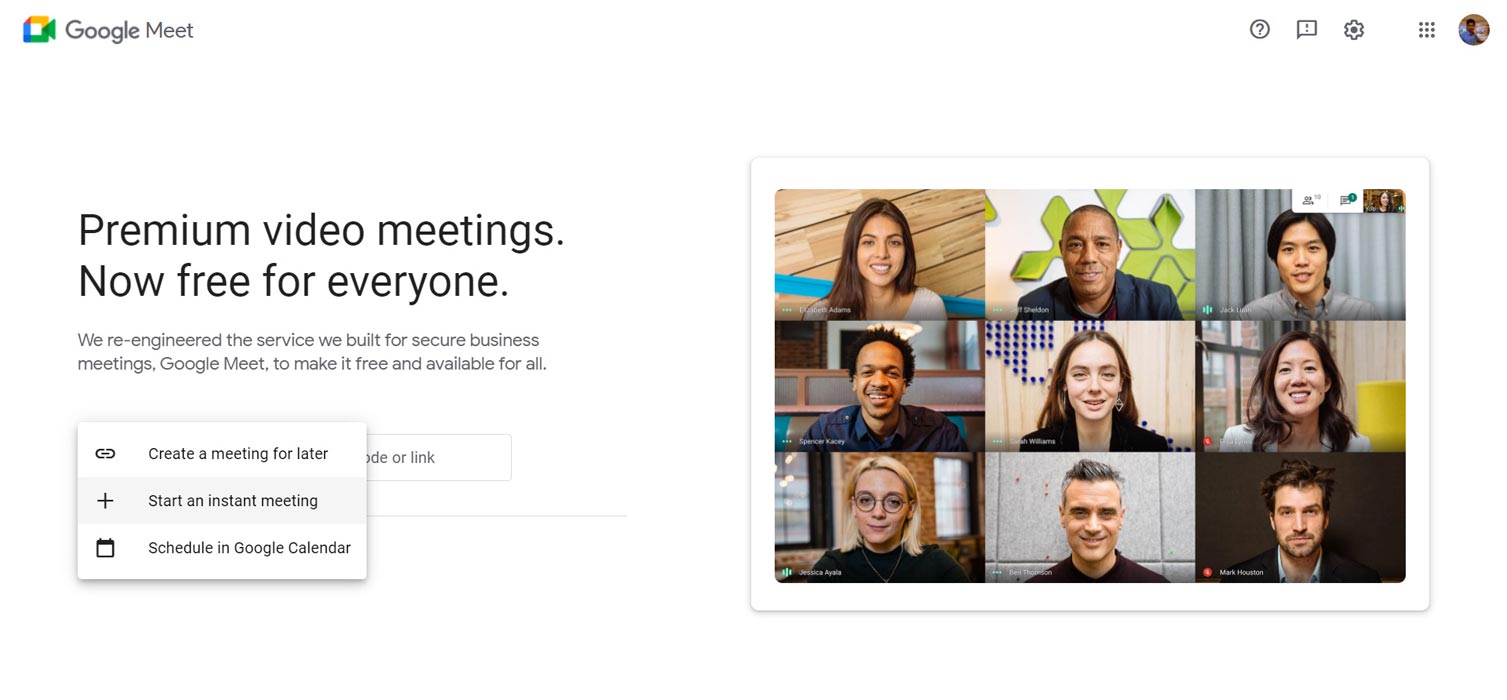 Google already extends free calls in Google Meet until 2021. Now they made to access Google Meet simple and easy for you. You don't need any Nickname or even the meeting name to start a video call. Instead, you have to tap the New meeting green button available on the Google Meet landing page. When you tap the New meeting button, you get three options:
Create a meeting for later.
Start an instant meeting.
Schedule in Google Calendar.
How to Use these Features for A New Meeting?
When you tap the New meeting button on the Google Meet landing page, you get three options that are newly added here. The function of these options is explained below:
Create a meeting for later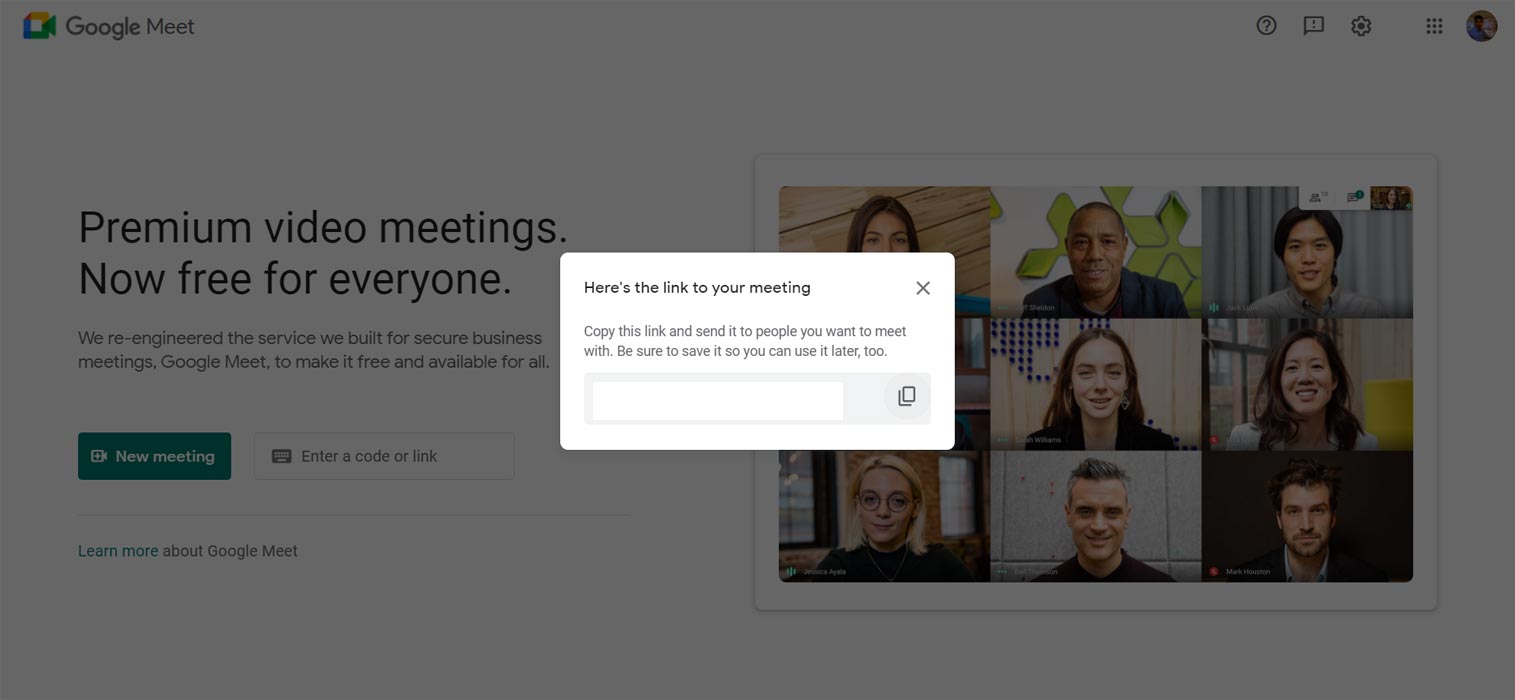 When you click this option, Google creates a unique link for your video meeting and asks you to copy and share this link with those you want to meet in this video meeting. This link is not for temporary one-time use, but you can save it and use it later for the video meetings. It is a virtual room that Google creates for you, and you can have a video meeting in that room whenever you want.
Start an instant meeting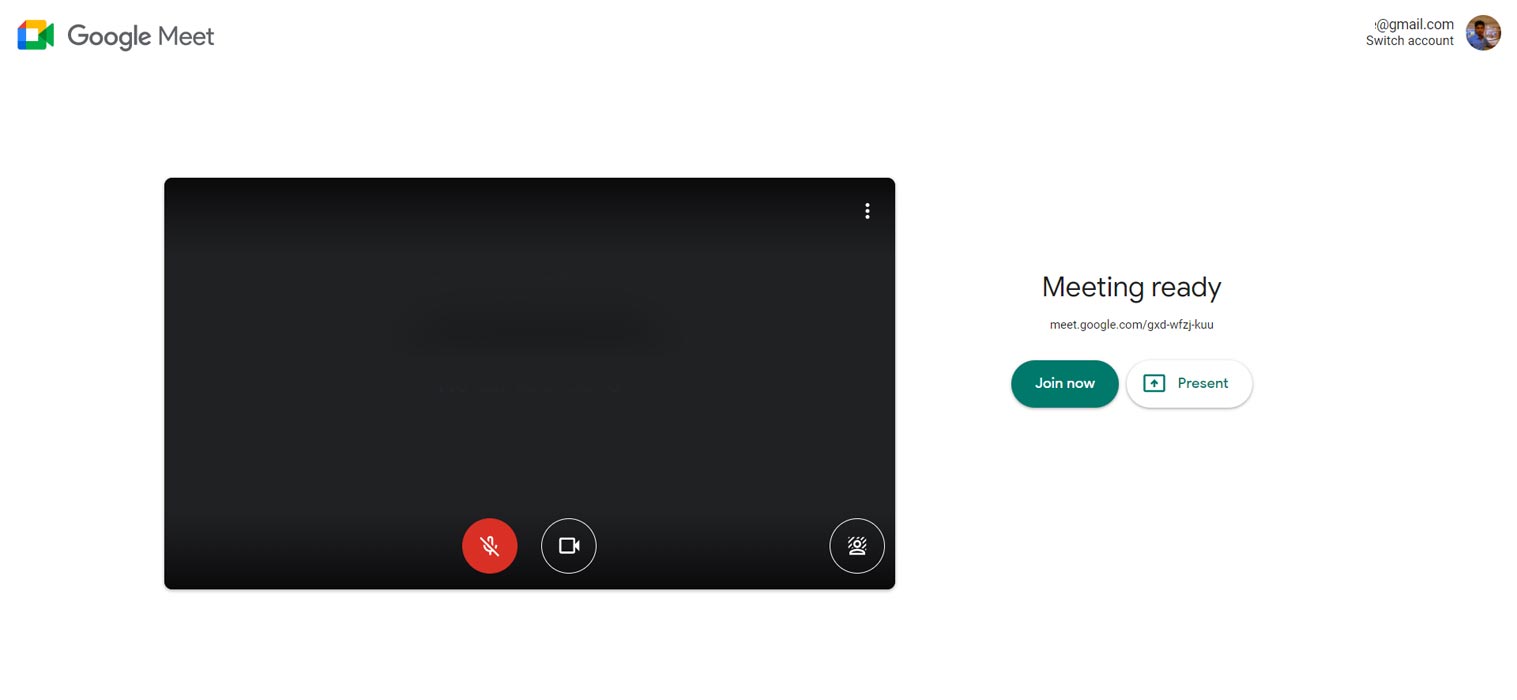 Accessing platforms with few steps is essential. That's why Google integrated Meet into Gmail. By clicking this option, Google starts an instant meeting for you. This new meeting doesn't require you to create any Nickname. And You are moved to a new meeting screen where you can Join the meeting or start the Presentation. In Presentation, you can share your presentation or your entire screen or even only your active window.
When you join the new meeting, it asks you to add your meeting participants from your contact list. It also creates a meeting link that you can send to those who you want to meet here. It is a one-time link and expires when you end the meeting.
Note that people you add here from your contact list do not require permission to join the meeting, whereas those who participate with the meeting link will need your permission for joining.
Schedule in Google Calendar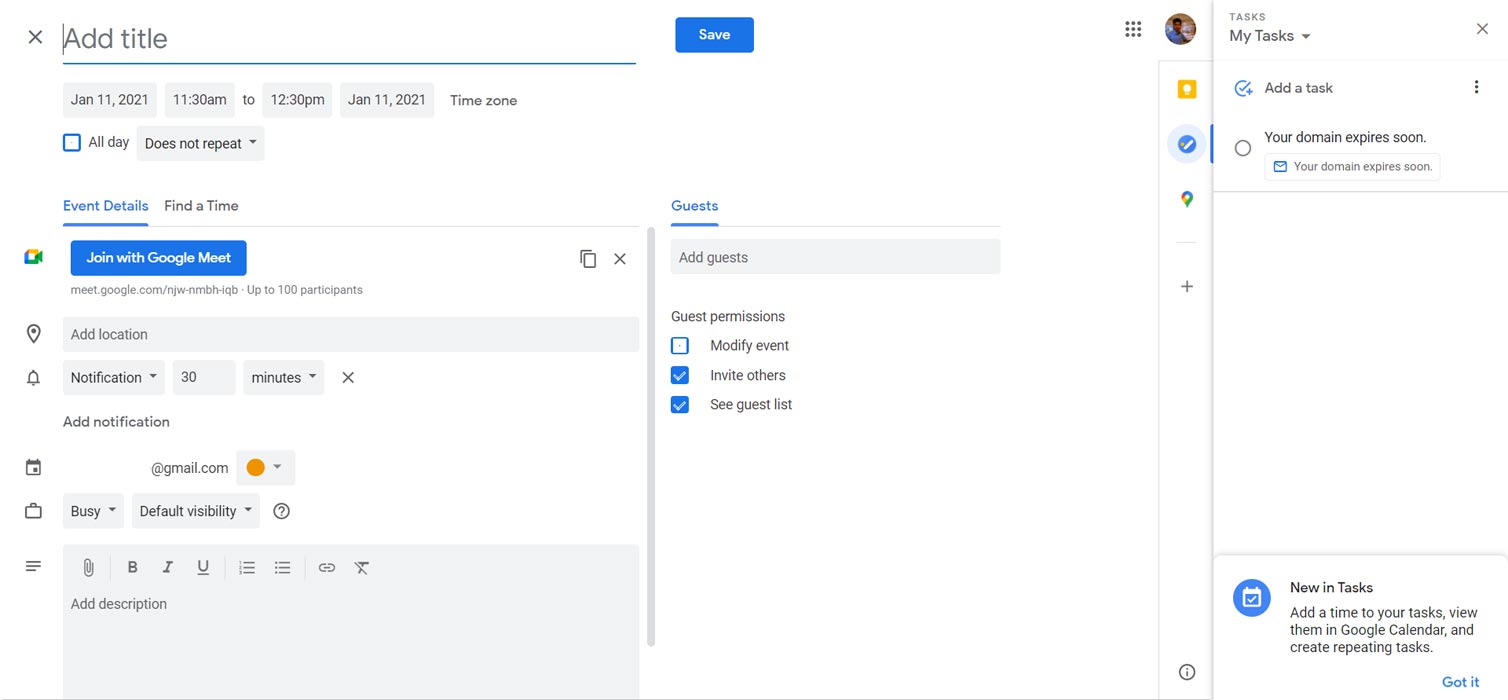 With this option, you can schedule a meeting. By clicking this option, Google takes you to its Calendar app on a new screen. Here you can select all the details, date, time, start time, end time, notification by message or Email, and many more. It also creates a link that you can share with your participants. Note that only 100 persons can join this scheduled meeting.
Also, note that your Mic and Camera will be on by default when you start a meeting. However, you can disable them before joining the meeting.
Rollout Period for Instant, Later, and Calendar Schedule in Google Meet
Google rolled out this feature through a server-side update that you will get on your turn. For Rapid Release Domains, Google has rolled out this feature from January 7, 2021, and will reach globally within 15 days. For Scheduled Release Domains, Google will roll out this feature from January 21, 2021, and reach globally within 15 days.
Availability
This feature is available to Google workspace with these tiers:
Business (Starter, Standard, and Plus)
Enterprise (Essential, Standard, and Plus)
G Suite (Basic, Education, Enterprise for Education and Nonprofit customers)- Renamed into the workspace.
Note that Workspace Essential clients will have only two options available and will not use the third Scheduled meeting option for some reasons.
Wrap Up
Video conferencing has become an essential part of communication, especially for those working from home. Every video call company is providing facilities and new features to its users. Due to early trust in Zoom, people already stick with the platform. So, It is necessary to provide features to make users stay in alternative video conference solutions.
Google Meets' these new features made the meeting very easy. Even at Zoom, you have to set many elements to start a meeting, and the same is with Microsoft's Team. But Google Meet is a step ahead in starting a meeting quickly. You will surely save many clicks when you get these features on your laptop. Do tell us in the comments about how these saved your clicks and time.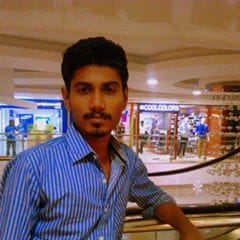 Selva Ganesh is a Chief Editor of this Blog. He is a Computer Engineer, An experienced Android Developer, Professional Blogger & addicted Web Developer. He runs Android Infotech which offers Problem Solving Articles around the globe.