The fact is when you have limited mobiles; The sales are also limited. But the same concept, Google shipped more mobiles and made good sales than OnePlus in 2019. Companies like OnePlus and Google release only 2-4 mobiles in the year. Thus the varieties are limited. It doesn't cover all audiences. But it is not the case with Apple. Every year it gets a lot of sales to compare with the above two manufacturers. Samsung has a different story. They have huge varieties that cover most of the audience. Google Pixel series looks like it doesn't make many sales. That is the true story in the beginning. Because the shipment is limited to a few countries, people want to buy Pixel phones, But they can't. Due to the shipment availability all over the world, Google achieved this milestone.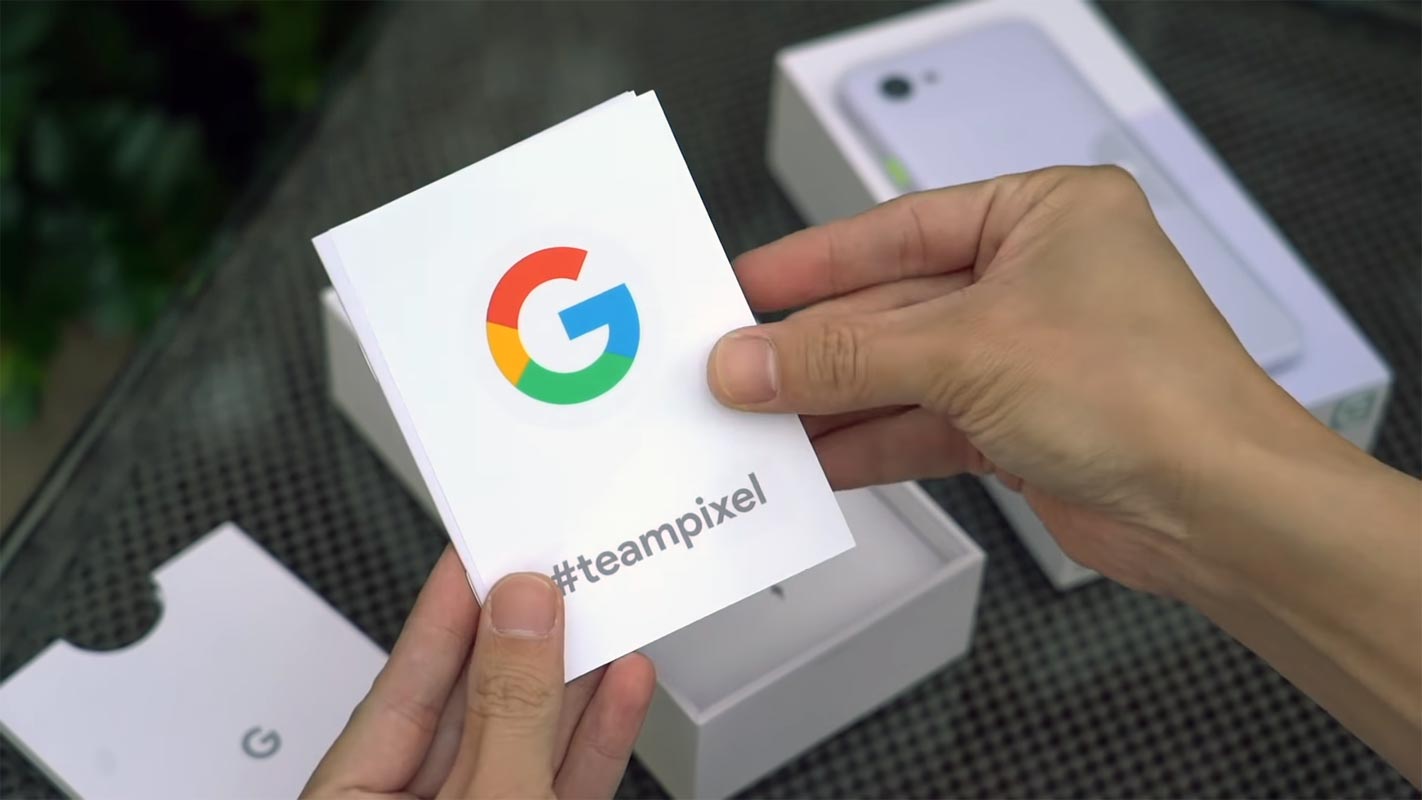 How much Pixel mobiles Google shipped in 2019 as per IDC?
In 2019, Google released Two major mobiles with four variants. Usually, Google will release Two option that has a Flagship level processor. They released Pixel 4, Pixel 4 XL, Pixel 3a, and Pixel 3a XL. In this series, Google Pixel 3a is a new mid-range series that fit in an affordable price range. It helps Google to reach a $300-400 price range sales. The introduction of Google Pixel 3a gains a lot of users from all over the world. Thus as per the IDC report, It helps Google shipped 7.2 million mobiles in 2019 alone and surpasses OnePlus sales. Sales include the Pixel 4 and Pixel 3a series. It may not look a huge count compare with Samsung and Apple. It is not even in the Top 10 sales category. But it shows Google is doing great in every year. They are improving.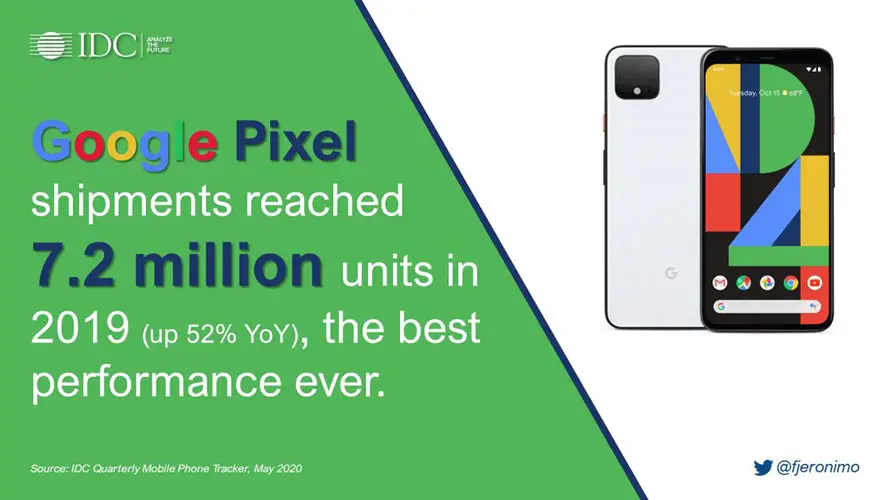 Google shipped more mobiles and made good sales number than OnePlus in 2019
Here we are not talking about the total sales price value. We consider only the sales count. IDC(International Data Corporation) VP tweeted the official details about the shipping. There are no details about the gap count between Google and OnePlus. But he mentioned that Google is shipped mobile unites more than OnePlus, and they are not in the top 10. At the starting of the Google Pixel 1 series, It is available only in the US and UK regions. After year by year, Google expands its shipping, and in the Google Pixel 4 series phase, you can get mobiles in most of the countries. Since Pixel 4 has Soli and it is limited to some states, you can't buy. But you can get Pixel 3a in every country. Wherever Google store is not available, They have their Online shopping partners, So The availability is high.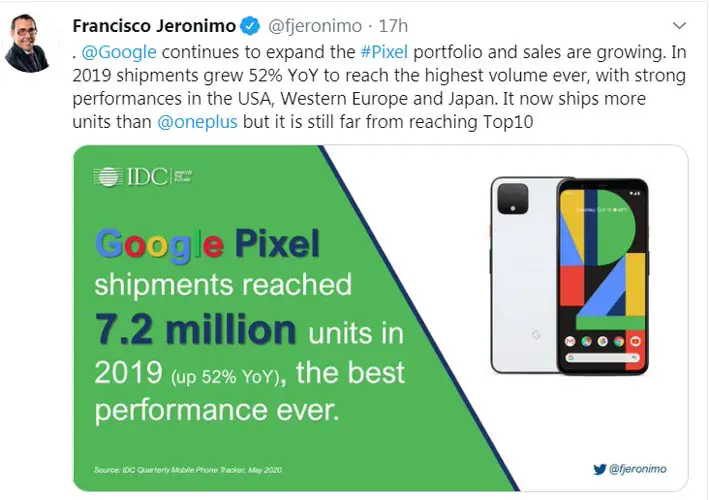 Mobile companies realize people didn't spend too much money on flagship mobiles. Thus, they begin to sell lite versions like Samsung Galaxy S10 Lite, Note 10 Lite, and Google's Pixel 3a. But Oneplus starts to raise the price of their mobiles, and it affects the sales even if it is still a low price compare with other mobile manufacturer Flagship mobiles. So, OnePlus is also working on its lite version mobile- OnePlus Z.
Why can't we compare Google Pixel sales directly with other Manufacturers?
Google release their mobiles in October of every year; thus, the model has only three months in the calendar year sales.  The Next year it may look like it has old specs. Samsung always releases their Flagship mobiles in March of every year. Most of the time, that mobile will come with the particular year Flagship level processor. Example- Samsung Galaxy S10 comes with Snapdragon 855 processor, and the Pixel 4 series begins with the same processor but after six months interval. Even if Google provides the best software experience, The hardware specs look a little bit old.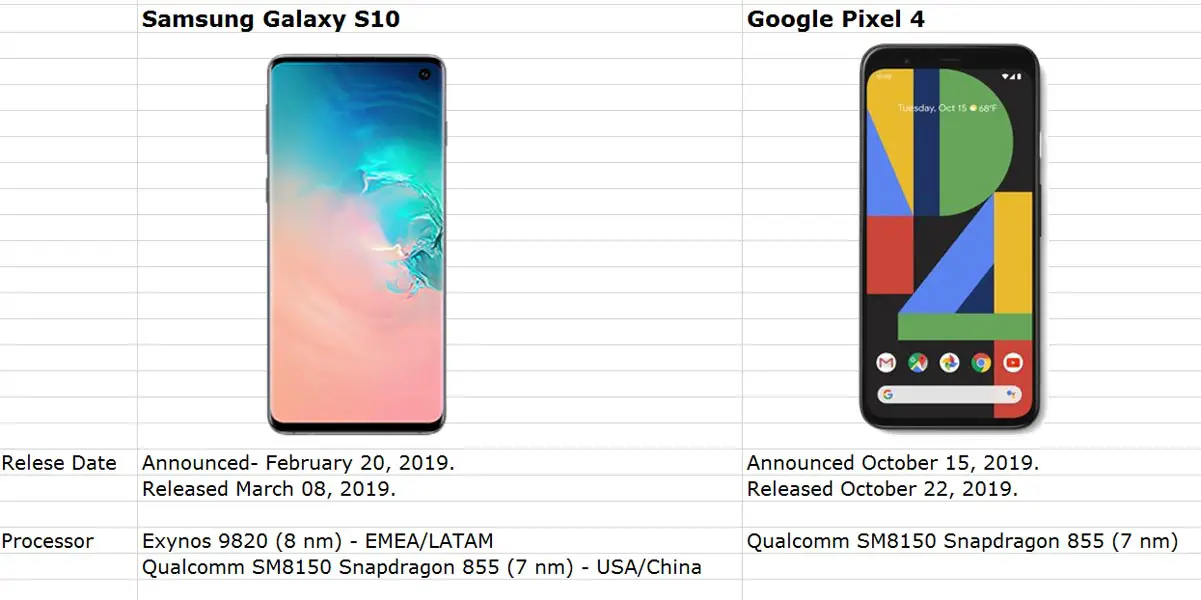 When a person willing to spend $800-1000, They will look in every corner and decide the money is worth the product or not. Flagship mobiles from Google always receive mixed reviews based on the price. When they released Pixel 3a for $399, everyone loves the mobiles with upper mid-range specs with the Great Flagship level camera. Other companies have vast options. When you notice, Xiaomi making affordable phones in all categories. With limited variants, Google has done an excellent job. That's why it is an essential factor to consider.OnePlus have a huge fan base in India, Where Pixel is rarely available. But People are willing to buy the Pixel series. When it is available through Flipkart, Indian people start to buy. Here we can understand that the availability decides the sales.
Wrap Up
Google is the only company that can make the iPhone of Android. None of the other companies can do that. They prefer custom skins. In worse, Redmi and Realme start to show Ads in their stock apps. Recently Samsung blamed by users Ads in the weather app. iPhone is best with iOS. Both hardware and software are working correctly. If we want that kind of experience in Android, Google is the only option. When people don't support them in the mobile industry, Soon, We have to deal with uncomfortable experience with other Android manufacturers. So, Google's win on Android is essential. It needs not to be first. But it should make sufficient sales. What are your thoughts on the sales count of Google phones in 2019? Did you feel Google Pixel 4a can make good sales in 2020? Comment below.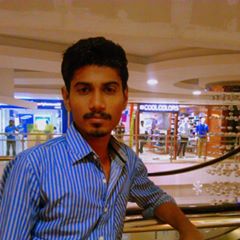 Selva Ganesh is the Chief Editor of this Blog. He is a Computer Science Engineer, An experienced Android Developer, Professional Blogger with 8+ years in the field. He completed courses about Google News Initiative. He runs Android Infotech which offers Problem Solving Articles around the globe.