Facebook and WhatsApp may receive lots of privacy-related issues. But both of them are still popular platforms. Most Smartphone users use WhatsApp to share the data between them. It is one of the frequently used Messenger apps. After WhatsApp forcing users to accept the privacy statement, It loses tons of users. Then we know how much WhatsApp tries to impress the users again using forced Status updates and even in Newspapers. Other than these general problems, WhatsApp offers a lot of useful features. Most of the users use alternate apps because WhatsApp doesn't offer those options. Now they slowly begin to adapt some of the features which they can roll out without affecting users. Soon you can hide your WhatsApp Last Seen to Specific Contacts. In the Previous hide, You can hide the entire last seen to all WhatsApp users, or You can hide it for your contacts.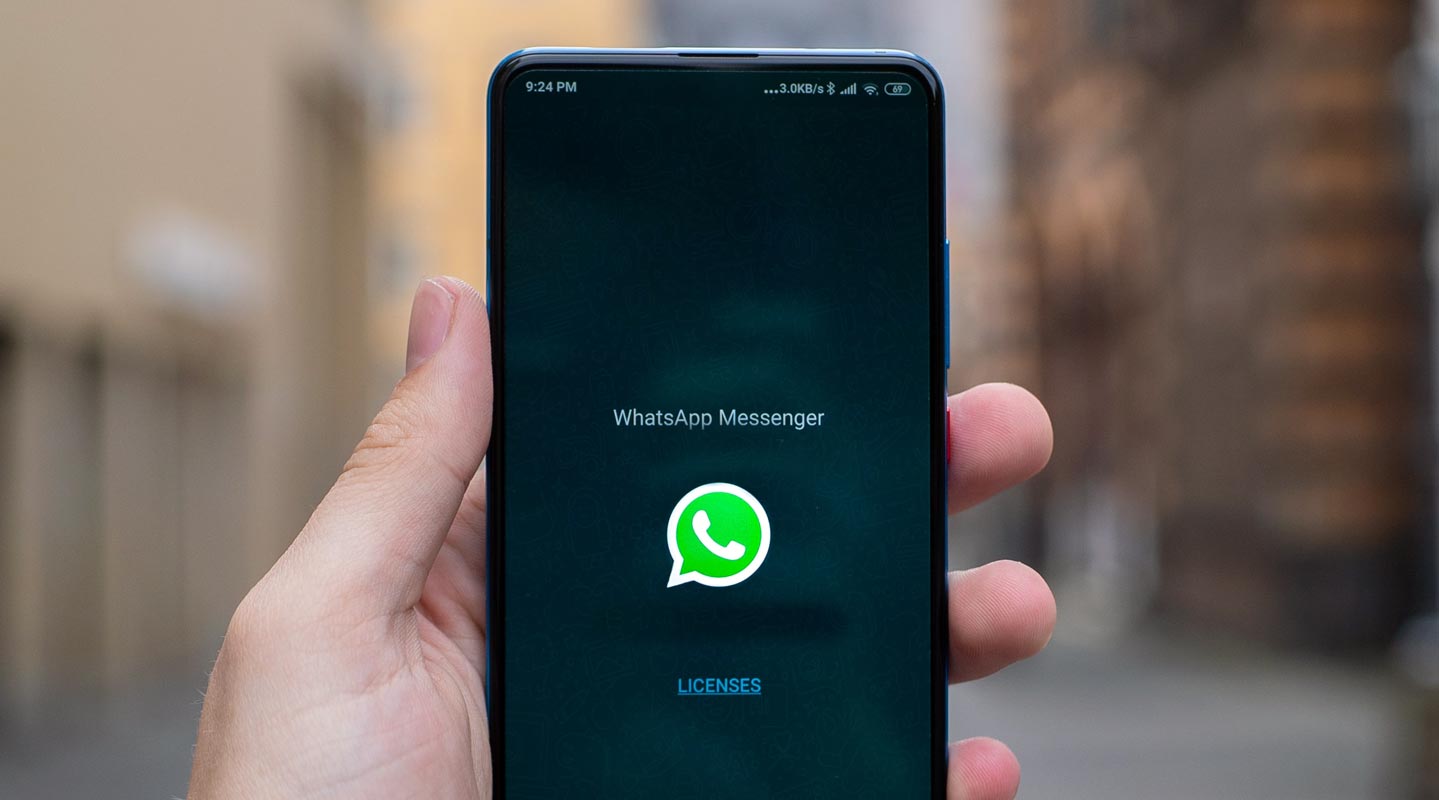 WhatsApp Last Seen Feature
WhatsApp will be getting lots of new features in the coming days. Let's look at how WhatsApp is finally updating useful features that they released several years ago, thanks to recent updates.
The majority of modern messaging apps allow you to check when your buddies were last online. It's a handy hint that indicates whether or not you should expect a rapid response. WhatsApp is about to make managing who can view and who didn't find your profile information, including the last time you logged on, a lot easier. WhatsApp is working on further privacy features, including the ability to control who may see when you were last online, your profile photo, and your 'About' description.
Hide your WhatsApp Last Seen to Specific Contacts
WhatsApp is changing its privacy settings, according to Wabetainfo. People will not pick who they wish to conceal their posts and photos from in the messaging app. The user's profile photo, "About" description, and Last Seen status are among these features. The feature is currently being tested on Android and iOS beta versions.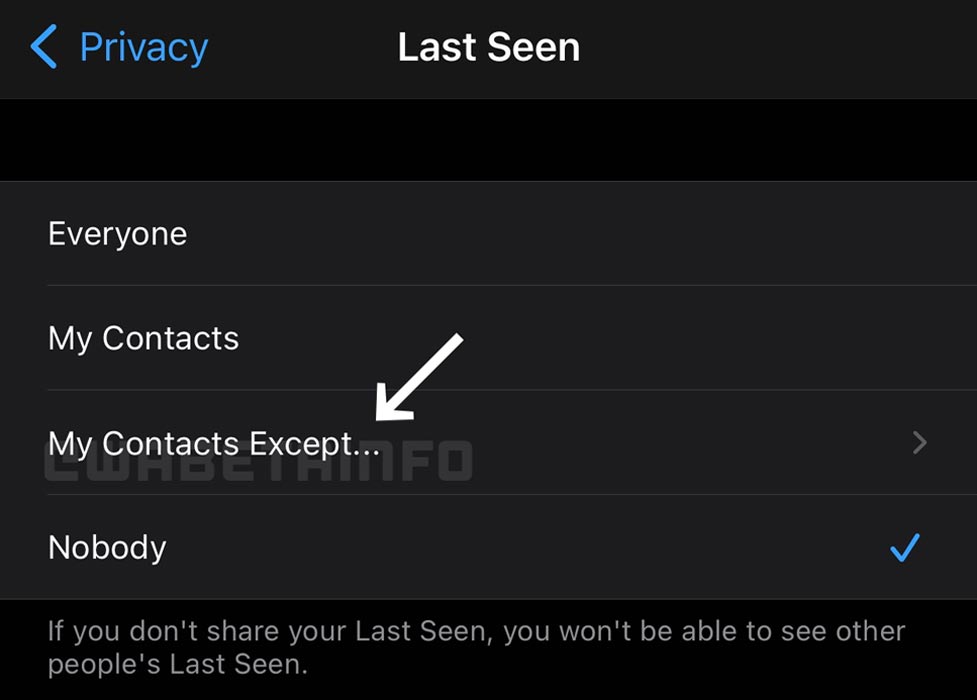 As a result, WhatsApp's privacy settings will now have a new option called "My contacts except." Users will now have a total of four options to pick from. You can choose who you don't want to share your profile photo, status, or last seen with the soon-to-be-added "My Contacts Except" option.
The WhatsApp features tracker did not reveal how to add people to the list, but it did release a screenshot of the new privacy settings option. This option allows you to hide your "Last Seen" time from a selected person without entirely removing it. It's important to note that if you don't share your last seen, you won't be able to see other people's either.
WhatsApp Beta Info statement about Existing and New Feature
"Back in the day, WhatsApp had three privacy options: About, Last Seen, and Profile Picture. Users may now choose from only three options. They can choose to make their profile photo, last seen, and status visible to everyone or only their contacts. WhatsApp has provided three options to modifying these privacy settings: Nobody, Everyone, My Contacts.
Everyone can view your profile photo, status, and last seen if you choose the "Everyone" option. When you select "My contacts," those who have been added to your WhatsApp list will only be able to see the three items, and when you select "Nobody," no one, including those in your contact list, will not be able to see your last seen, status, or profile picture. This meant you had to set the privacy option of your last seen to "Nobody" if you didn't want a specific contact to view it.  
"Today, WhatsApp is working on adding a new option called "My contacts except," which will allow you to enable you when you are last seen back and disable it for particular contacts," according to the claim.
Availability
The feature is still in development, and WhatsApp has yet to say if it will be ready for a stable launch. The upgrade will be released in the future, although no specific dates have been determined.
Wrap Up
Adding simple and basic features often is a good idea to keep the platform alive. When you don't focus on the small things users want, They slowly move to new platforms that offer the features. Compared with the early days, WhatsApp is step down to provide more useful options beyond its regular limitations. The WhatsApp Last Seen to Specific Contacts will be helpful when you want to restrict your Availability from some people instead of hiding everything from all users. Even if it is now in beta option, We can expect a stable rollout soon. Do you think the feature will be useful for you? Share your thoughts below.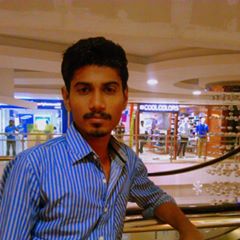 Selva Ganesh is the Chief Editor of this Blog. He is a Computer Science Engineer, An experienced Android Developer, Professional Blogger with 8+ years in the field. He completed courses about Google News Initiative. He runs Android Infotech which offers Problem Solving Articles around the globe.