Verizon always releases reasonable offers at the right time. Compare with other mobile operators, Verizon is far better for what you pay for. Most of the people prefer postpaid or rental plans along with the purchased mobiles. But some people use Prepaid plans. The choice is based on users' comforts. Compare with Postpaid customers; Prepaid users are unstable. They may leave anytime when they want. Carriers always lose more users in the Prepaid category. So, Verizon intends to stay Prepaid customers with its new Loyalty-based Rewards offers. As per the new plans, the longer you stay on the network, the more offers you will get. The plan offers start from three months stay.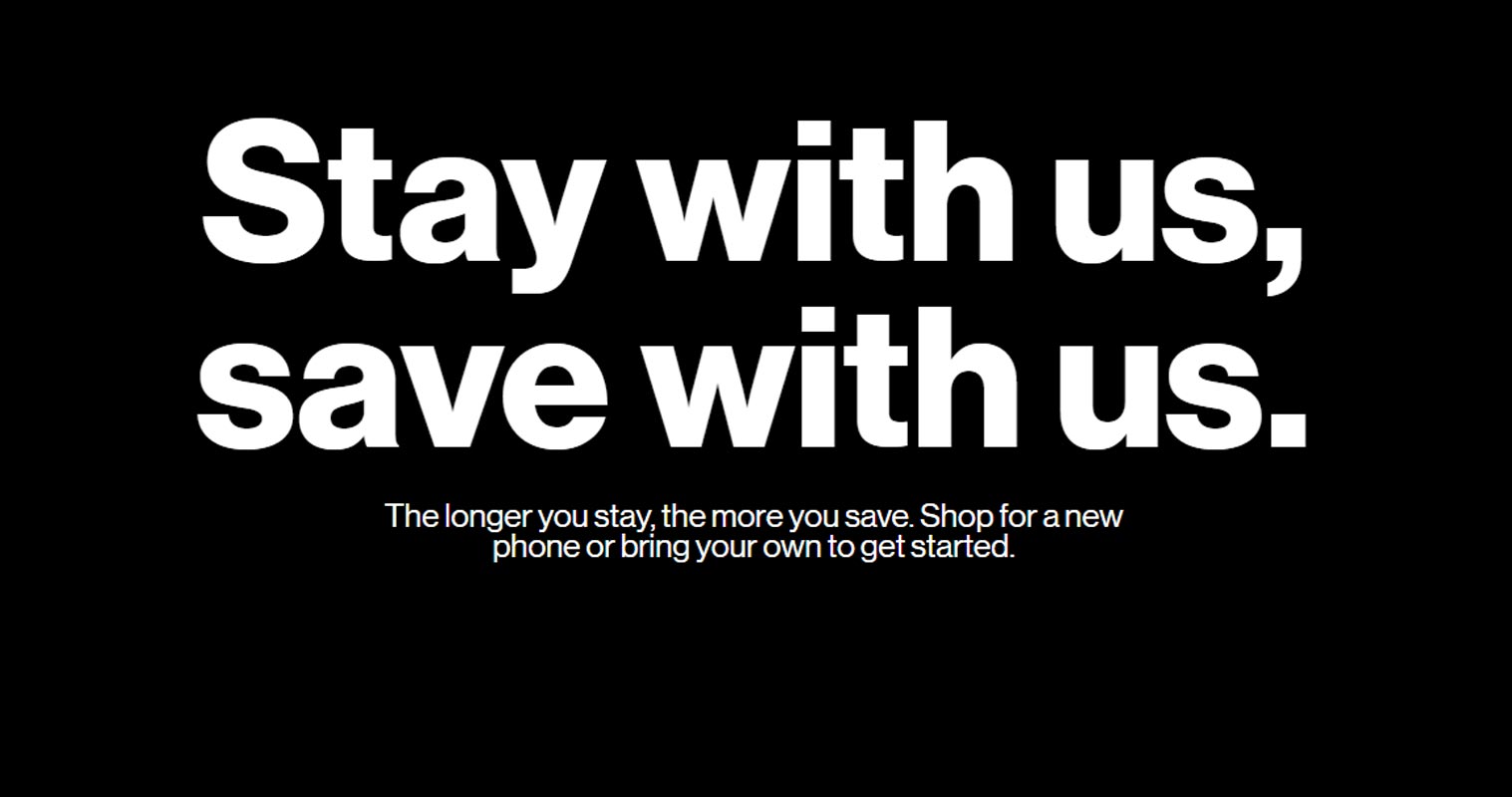 Verizon is one of the largest and best telecommunication company in the US, with more than 151 million users. It uses both CDMA and GSM networks. Verizon's coverage is available in more than 99% of rural and urban areas.
 The name Verizon is a combination of two words, veritas, meaning truth, and horizon. Verizon kept raising its abilities to the right horizon of success with the motto of "Better matters." With the core purpose 'To give people the ability to do more in this world,' Verizon has won many prestigious awards for speed, calling, data connections, and reliability. So, Verizon always helps people in hard times. Most of the plans are sense when considering the price value.
Verizon announced the new prepaid plans for loyal customers
In this age of communication, the competition between telecommunication companies to facilitate their customers with the best service and pricing has become fierce. T-Mobile has a vast customer base after the Sprint merger. Due to the competition among the carriers, they always release new plans that are beneficial for the users. This healthy competition is good for customers, both whether quality conscious or price-conscious.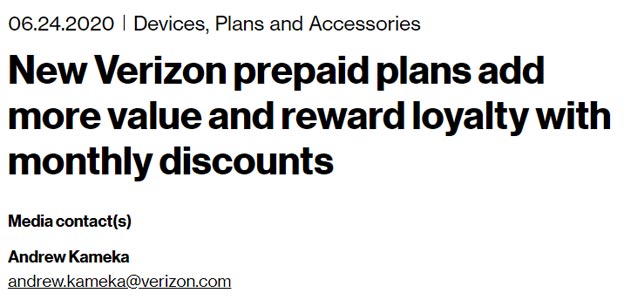 Satisfied customers are the real asset of any company, in addition to monetary statistics. Keeping in view the customer facilitation and their long-term ties with the company, Verizon has announced prepaid plans both for calling and data communication on 24th June 2020. With these plans, Verizon offers prepaid customers rewards, based on how much they are staying with them.
Postpaid plan customers always stick for a long time due to the mobile purchase. Some of the mobile manufacturers have to design separate mobiles for Verizon due to UW 5G. Samsung recently released the Verizon compatible version of Samsung Galaxy S20. The mobile purchase comes along with better postpaid plans. So, Postpaid plans people always stick with the carrier. So, To make stay Prepaid customers, carriers have to give a lot of offers.
Verizon New Prepaid plans, the longer you stay, the more you save

This plan offers three categories as 5GB, 15GB, and UNLIMITED that come with varying discounts depending upon your stay with Verizon. All these plans have a straight discount of 5% on autopay.
What is Autopay?
Autopay requires your credit card or bank account details. Your bills are automatically paid through your credit card or your bank account on every billing cycle. This autopay saves you from any late fee penalty and frees your mind from remembering the outstanding bills. 
We have discussed these prepaid plans in detail by category below.
5GB plan
Those customers who do not need extensive data, Verizon offers a 5GB plan for them. It includes unlimited calls and texts in the US and unlimited texts to more than 200 overseas locations. It starts at $40 per month, and after three months of stay, you get a $5 discount. If you have signed for autopay, then you will get an additional $5 discount, too.
It means you will pay only $30/month after three months' stay with $10 discounts. If you stay with Verizon for the next six months, you will get a $5 more discount. So, after the ninth month stays with Verizon, you will pay only $25 instead of $40 starter cost, which makes a 37.5% discount from the initial fee. You can have ten devices in the family account.
15 GB plan
For customers with limited data usage, Verizon offers a 15GB plan. The starting fee is $50 with Unlimited calls in the US and Canada and unlimited free texts. With this plan, after three months stay, you will have to pay only $40 with a $5 discount and an additional $5 autopay discount. While after nine months, this plan will cost you $35 with a $5 more discount, i.e., a 30% discount on the initial fee.
Unlimited plan
The unlimited plan offers unlimited data usage, calls, and texts, with a cost of just $65/month initially. After a three-month stay, it will reduce to $55/month with discounts. After a nine-month with Verizon, it will more reduce to $50/month with an additional $5 discount, which is around 23% off the initial fee and a big deal in the long run, as compared to other companies.
Wrap up
Even if T-Mobile hits 1Gbps with its mid-band 5G and getting users' attention, a recent T-Mobile outage enormously affects users. Grabbing postpaid customers from other operators is a little bit difficult task. But catching Prepaid customers is an easy task when you have good plans. That's what Verizon is now doing. "With Verizon Prepaid, the longer you stay, the more you save," is true when you compare it with other companies' rates. AT&T costs $30 for basic and $65 for an unlimited plan with no annual contract, which might seem cheaper initially, but becomes more expensive if compared after nine months. In short, at present, Verizon is offering the best-prepaid value packages to its customers. Are you going to buy Verizon's more competitive plan, or you'd opt for some others? Comment below.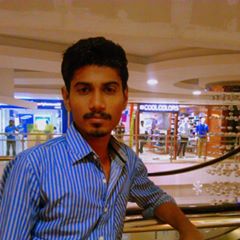 Selva Ganesh is the Chief Editor of this Blog. He is a Computer Science Engineer, An experienced Android Developer, Professional Blogger with 8+ years in the field. He completed courses about Google News Initiative. He runs Android Infotech which offers Problem Solving Articles around the globe.