As we already know, Nokia released Smart TV in India. There is heavy competition on the Indian market in TV Series. Xiaomi is already providing Cost Worthy and affordable Smart TVs that are based on the Android Platform. Nokia currently released only the 55-inch variant. There is no further information about the low specs variants. But, Xiaomi selling from 32-inch options. Both TVs based on the Android TV Platform by Google. Software-wise there should be a lot of the same UI. They can differ only based on the hardware. In Other Size, you can choose Xiaomi. But, Coming to a 55-inch variant, You are going to spend the high cost. So, You may get confused with Nokia Smart TV vs. Mi TV.  Below I am not going to tell, Which is best. I will clear your doubts and advise you on a suitable device based on your needs.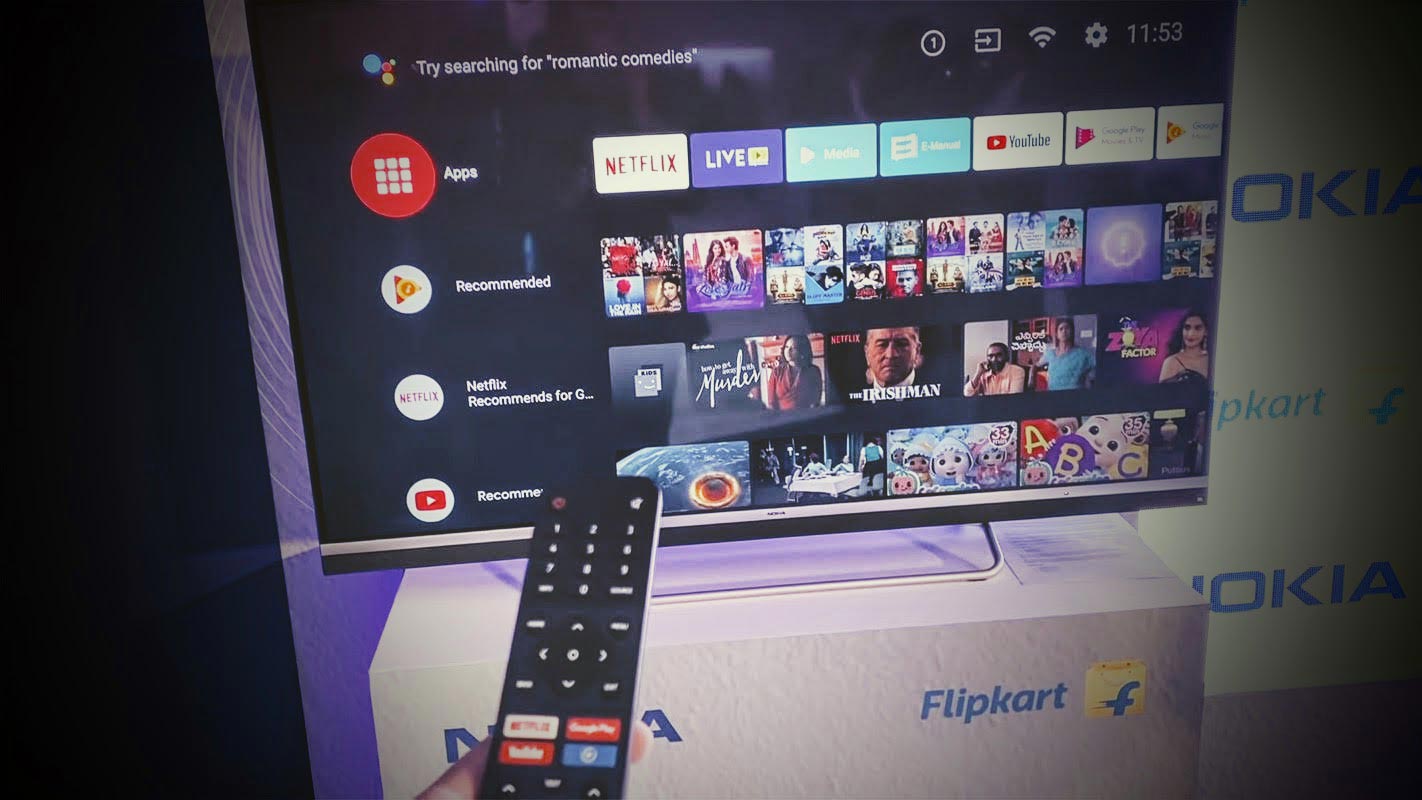 What Specs are Same Between Nokia Smart TV and Mi LED 55 Inch?
Some specs are the same between Nokia and Mi TV. I listed them below. Then I will mention special features that Nokia and Mi have.
Both TVs come in LED Ultra HD (4K) 3840 x 2160 Pixels with a 60Hz refresh rate.
They are based on Android Pie 9.0. Recently Mi TV Rolled Out New UI based on Google Android TV with 9.0 Upgrade. Before that, they used the Patch Wall OS. We can't install the Google Play Store apps. But, Now We can Install all the apps that are available in the Play Store.
Chrome Cast Built-In Feature available. You can cast your mobile Photos, Videos on your TV. You can also cast a PC within your Wi-Fi Connected networks. Remember, All Devices should be connected to the Same Network.
Three HDMI, Two USB Ports, and Ethernet ports are available.
Nokia Smart TV Features
General Specs
55 Inch UHD 60Hz HDR Display.
CA53 Quad-Core Processor with 2.25 GB RAM and 16 GB Internal memory.
Nokia is providing some unique features to differentiate them from other competitors.
1.Design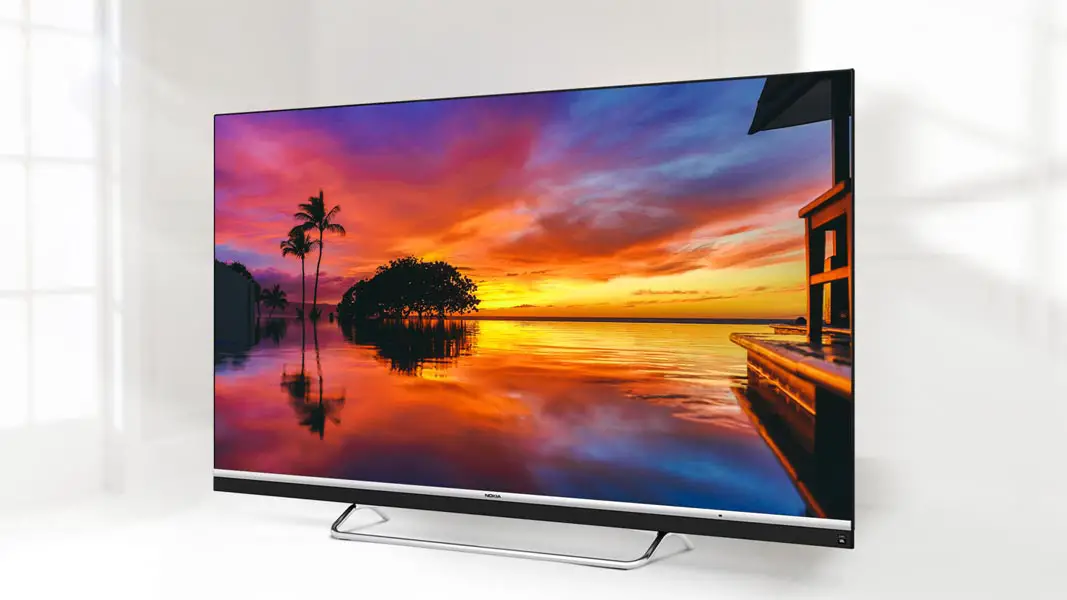 Design is like an Old model. But, It is robust and reliable. When we use other LEDs, If we lift the TV, It gives a fear of broke..:) But, When We touch Nokia TV, It provides the feel of sturdy build. The Stands are made of metal. Speakers come under the Display that is facing us. So, It can give you the best Audio Experience. When We attach the TV in Wall, there will be a Good view experience.
I don't like on the table view. Because the stands are disturbing, and It feels like they are using more space. The Stand is on the center, So, If you can't fit in the wall, It will give more grip on the table. In other TVs, the stands will be in the corners; When we accidentally touch the center of the TV, it may fall back. But, here everything is in the perfect place. We know Nokia is good at designing.
2. Display
Intelligent Dimming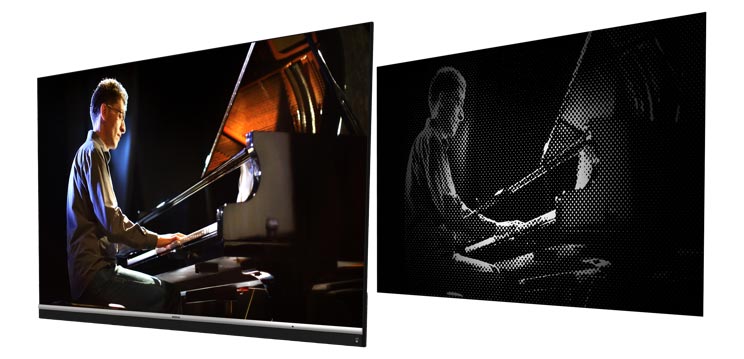 If you already used the LED TVs, there will be some problem setting Backlight, Contrast, and Brightness. We have to adjust everything based on Our View. One profile will not fit for all. We have to change for Movies, Sports and Games. Because We need More details when Gaming. We Increase the brightness; It will give us Eye Pain. But On Nokia TV, there is an Intelligent Dimming option is available. It can differentiate more details in the Picture and Video.
HDR and Dolby Vision
UHD+ HDR+ Dolby Vision can give you the view experience that you are not going to experience on any TV. You know about Dolby Audio. Because most of the cinematic experience happened with this technology. When we have Dolby Vison, It can give your More optimized colors than the washed color experience. Every Action will have perfect Brightness, Contrast, and Hue.
Wide Color Range
Nokia TV can separate 1.07 Billion colors within one frame.
3.Audio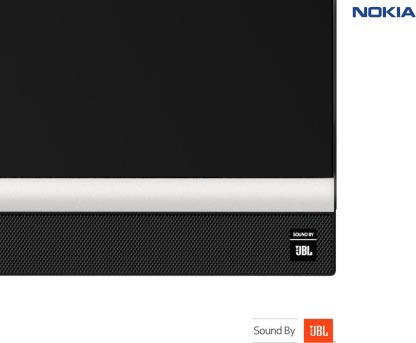 If you are a Deep bass lover, JBL is the choice. Most of the headphones and Speakers will give bass experience only in High-Volume. But JBL Can provide you every single bit of bass accurately. If you already used any one of the products, you may know what I am saying. But, TV Speakers are always TV Speakers..:) They Can't give you theatrical experience without the External Audio System. But, It is a better Inbuilt speaker with DTS 5.1 Channel. Remember, there is no Headphone jack. So, You have to purchase Bluetooth connection based speakers. The device comes with Bluetooth 5.0. Thus, the connection will be efficient.
4.Price
There are no multiple variants. The cost will be USD 589 (INR 42,000).
Mi TV Features
Here I will talk about the Upcoming new 5 series. If you planned to buy the Old model, I advise you to wait for the New model.
General Specs
55 Inch UHD 60Hz QLED HDR Display.
The processor comes with Amlogic T972 Quad-Core Processor with 3/4 GB RAM and 32/64 GB Internal memory.
Xiaomi planned with a lot of features in the upcoming series.
1.Design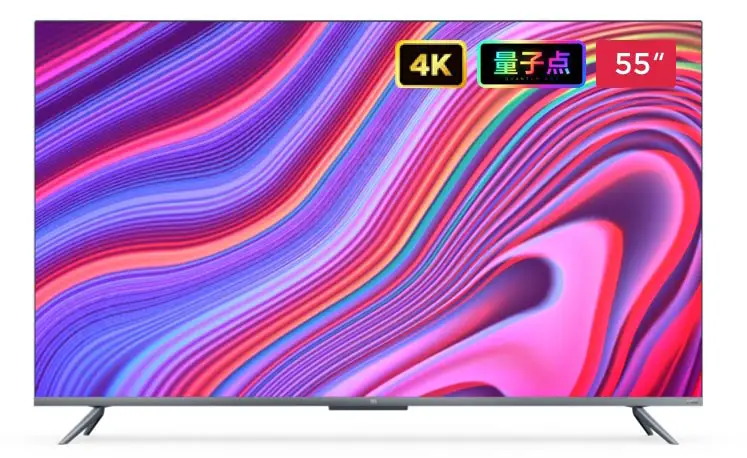 High Body-Screen ratio (97%). The design may not look healthy. But, It gives excellent display experience. Full Metal body with side stands put the TV on the table. The Edge is a less curved display. The overall design looks pretty similar to Old models. 5.99mm width.
2. Display
8K Support
The TV can support 8K. But, It is 4K based TV. So, you may notice only partial enhanced resolution. It is like viewing 4K videos on Full HD+ Display. You can view content. But, You can't see the difference.
HDR
HDR10+ feature can give you high Contrast and Color Optimizations. You already know this feature, If you 
Wide Color Range
Like Nokia TV It can separate Billions of colors within one frame.
3.Audio
There is no crossover like JBL or Harman Kardon. But, It can give you better Audio experience with DTS support.
4.Price
The regular version with a 3/32 GB variant will cost around USD 435(INR 31,000). The pro version with a 4/64 GB variant will cost around USD 518 (INR 37,000).
Which One Should you choose?
Xiaomi always makes cost-effective products. Also, after-sales support is OK compared with other manufacturers. Samsung always gives the best support. But, other manufacturer products, I have Personal bad experiences. But, It differs from country to country. Google Pixel phones are well supported in the USA. But, not in India, due to the third-party sellers. From some users, Nokia's support gets mixed reviews. You may feel, Why I am discussing support here. Everyone always sells the products, but after that, every customer faces a lot of issues.
The purchase depends on you. There is a cost difference of $150 between these products. You will get the value for what you pay for. If your budget is around $500, You can go for Xiaomi. But, If you can spend more, Choose between Mi TV 65 inch and Nokia 55 inch. The choice is yours. Remember, In-Built speakers will not give you that much experience compares with $100 5.1 Channel PC Speakers.
Final words
If you can wait for some time, The Mi TV 5 series can give you a good comparison with the Nokia TV. But, If you like Nokia robust products, you can buy a Nokia TV. Software-wise like the phones, they will always push updates regularly. In Xiaomi TVs, the updates are not frequent. If you want theatrical Picture experience, Dolby Vision can give you that. If you worry about the RAM, Near Stock Android devices always utilize less RAM. Time for the conclusion. As I said earlier, if your budget is $500, It is worth to Buy Xiaomi TVs. When you can spend more, you will get more experience with the Nokia TV. What are your thoughts on this? Do you think Xiaomi can make a break with the new 5 series? Comment below.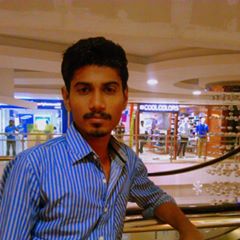 Selva Ganesh is the Chief Editor of this Blog. He is a Computer Science Engineer, An experienced Android Developer, Professional Blogger with 8+ years in the field. He completed courses about Google News Initiative. He runs Android Infotech which offers Problem Solving Articles around the globe.