Google is constantly working towards improving its productivity tools, and its latest enhancement is the introduction of Smart Compose to Google Chats. Smart Compose, previously available in Gmail and Google Docs, has now expanded its capabilities to Chat. This new feature aims to assist users in improving their writing speed and accuracy by providing contextually aware suggestions. With Smart Compose in Google Chats, users can benefit from AI-powered tips that help them compose messages more efficiently. By analyzing the text and understanding the context, Smart Compose offers relevant word and phrase suggestions as users type, reducing the need for repetitive typing and minimizing errors. This feature enhances productivity and streamlines communication within the Chat platform.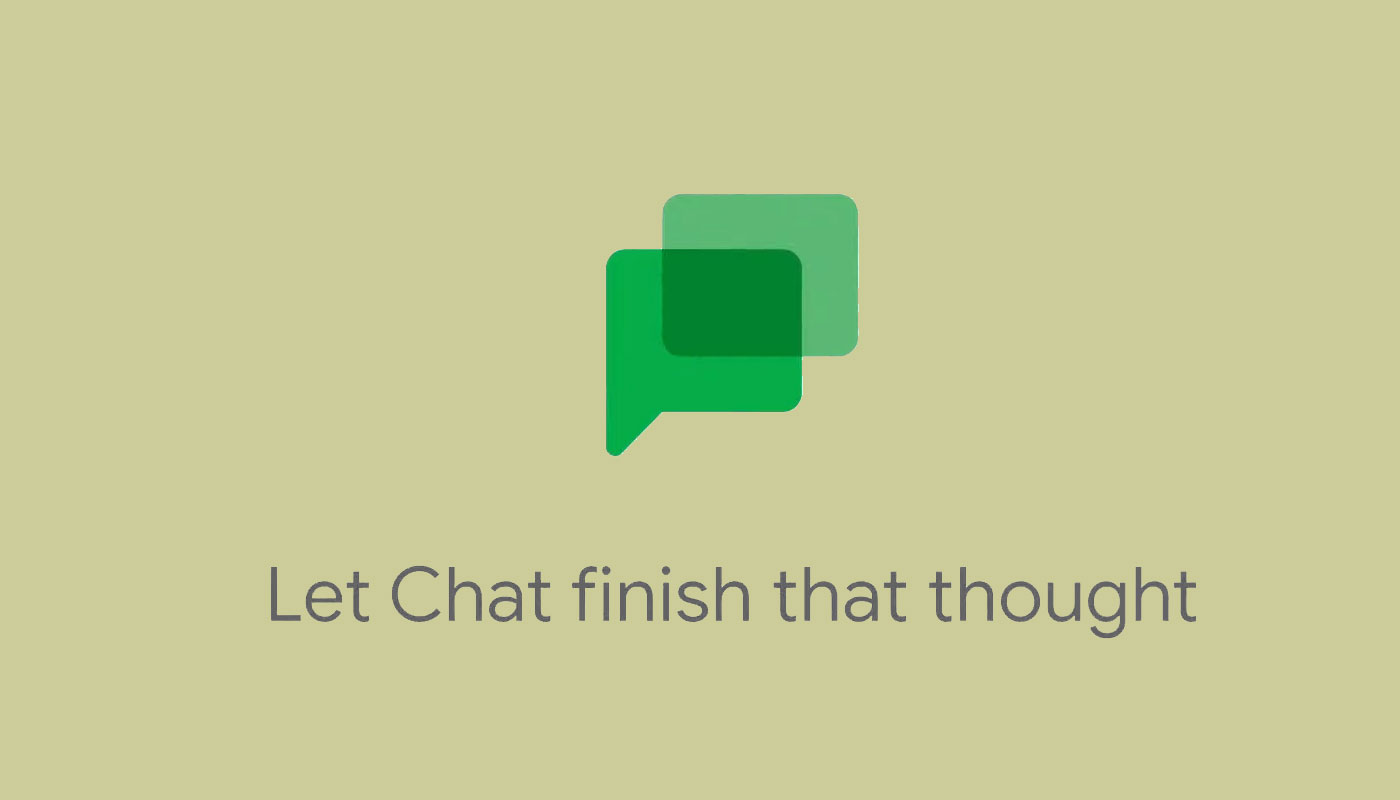 Smart Compose
To streamline communication and improve productivity, Google introduces Smart Compose, an AI-powered feature that assists users in crafting emails, documents, and messages in Google Chats. By offering contextually-aware suggestions, Smart Compose reduces spelling and grammar errors, saving time and enhancing the writing experience.
Smart Compose in Gmail and Google Docs
Smart Compose debuted in Gmail and Google Docs, revolutionizing how users compose emails and create content. This machine-learning-powered feature analyzes the text being typed and suggests relevant contextual phrases, helping users write high-quality emails and documents faster. It also reduces repetitive writing and minimizes the chance of spelling and grammatical errors.
The Arrival of Smart Compose in Google Chats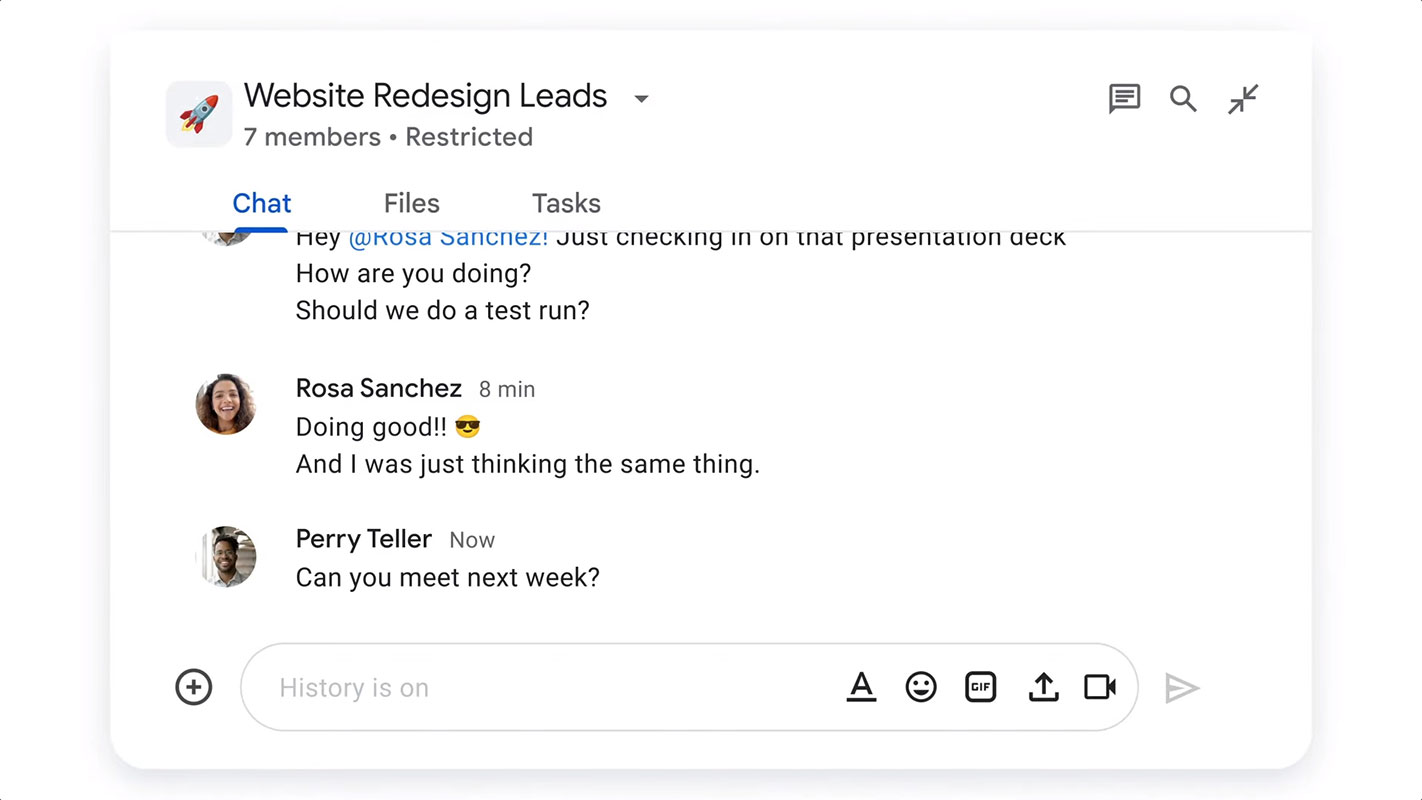 Building on the success of Smart Compose in Gmail and Google Docs, Google brings this time-saving feature to Google Chats. When users start typing a message in Chat, Smart Compose generates suggestions to complete the sentence. Users can accept the suggested text and effortlessly compose their messages with a simple tap of the tab key. This functionality is available in English, French, Italian, Spanish, and Portuguese for all Chat web users.
Enhancing Communication Efficiency
Smart Compose in Google Chats and the existing Smart Reply feature significantly improve communication efficiency among colleagues. By leveraging AI-driven suggestions, users can compose messages faster, facilitating quick and productive conversations that propel projects forward. Whether responding to an urgent query or brainstorming ideas, Smart Compose simplifies the writing process and empowers users to communicate effectively.
Smart Compose in Gmail for G Suite Users
G Suite users can now benefit from Smart Compose in Gmail. This feature intelligently autocompletes emails, saving time by filling in common phrases and relevant addresses such as those of your home and office. As users continue to utilize Smart Compose, the system learns their most frequently used greetings and adapts accordingly. This evolution ensures the suggestions are personalized and aligned with each user's writing style.
Smart Compose in Google Docs
To further enhance content creation in Google Docs, Google introduced Smart Compose as a beta feature. This functionality assists users in composing high-quality content by suggesting relevant phrases, thereby reducing repetitive writing and improving the overall writing process. The Smart Compose feature in Google Docs saves time, minimizes the risk of spelling and grammatical errors, and allows users to focus on the substance of their documents.
Smart Compose Availability
Smart Compose is now generally available to all G Suite customers. The feature has started rolling out and will be accessible to all users soon. Currently, Smart Compose supports the English language, but Google aims to expand its availability to additional languages. With this expansion, users from diverse linguistic backgrounds will be able to experience the benefits of Smart Compose.
FAQs
Is Smart Compose available for all Google Workspace customers? 
Smart Compose is available to all Google Workspace customers and users with personal Google Accounts.
In which languages is Smart Compose currently available? Smart 
Compose is available in English, French, Italian, Spanish, and Portuguese for Chat web users.
Can Smart Compose be used in Google Docs? 
Yes, Smart Compose is available in Google Docs and assists users in composing high-quality content.
Does Smart Compose learn and adapt to the user's writing style? 
Smart Compose learns the users most frequently used greetings and adapts its suggestions accordingly, providing a personalized writing experience.
Will Smart Compose be expanded to support additional languages? 
Google plans to expand the availability of Smart Compose to include more languages in the future, allowing a more comprehensive range of users to benefit from its features.
Wrap Up
Smart Compose is a valuable tool that simplifies and accelerates the writing process across various Google applications. With its arrival in Google Chats, users can use contextually-aware suggestions to compose messages efficiently and effectively. By reducing repetitive writing and offering intelligent recommendations, Smart Compose enhances communication among colleagues and fosters collaboration. As Google continues to refine and expand this feature, users can expect even more significant improvements in their writing experience.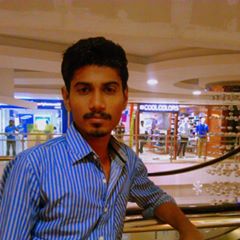 Selva Ganesh is the Chief Editor of this Blog. He is a Computer Science Engineer, An experienced Android Developer, Professional Blogger with 8+ years in the field. He completed courses about Google News Initiative. He runs Android Infotech which offers Problem Solving Articles around the globe.