The PlayStation 5 (PS5) has undoubtedly taken the gaming world by storm with its cutting-edge graphics, seamless performance, and a library of captivating games. While the joy of single-player adventures is unmatched, the thrill of local co-op gaming with a friend is a different experience. Yet, just like its predecessors, the PS5 comes with a single controller, limiting the multiplayer fun. Enter Sony's summer sale, a chance to grab a second Sony PS5 DualSense Wireless Controller for an enticing $49, marked down by up to $25. This offer is available until August 19th on reputable platforms like Amazon, Walmart, and Best Buy.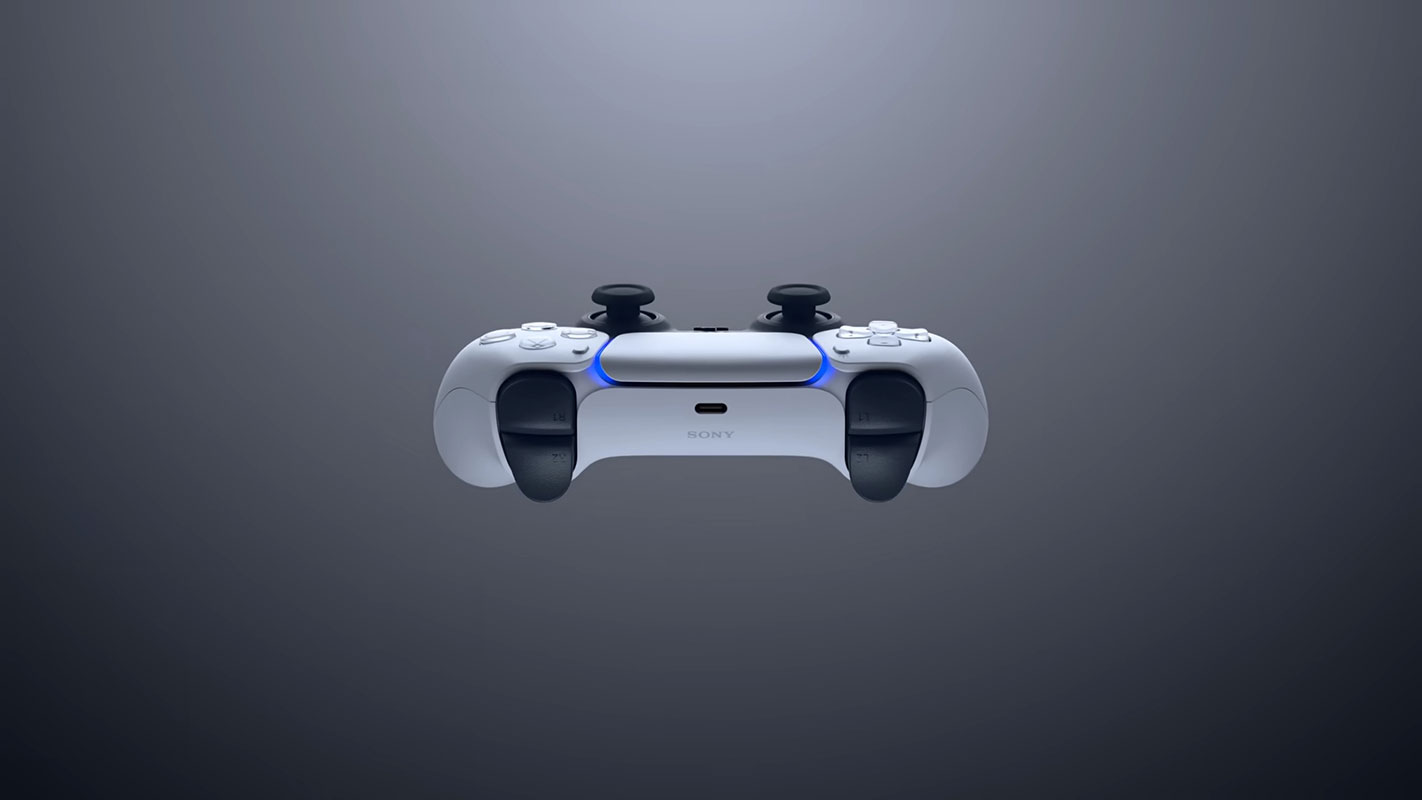 Sony PS5 DualSense Wireless Controller available for $49
Who said gaming gear can't be stylish? The DualSense comes in an array of sleek colors, including eye-catching options like purple, red, and camouflage. These distinct designs usually retail for $74.99, making the current sale price $49 a steal.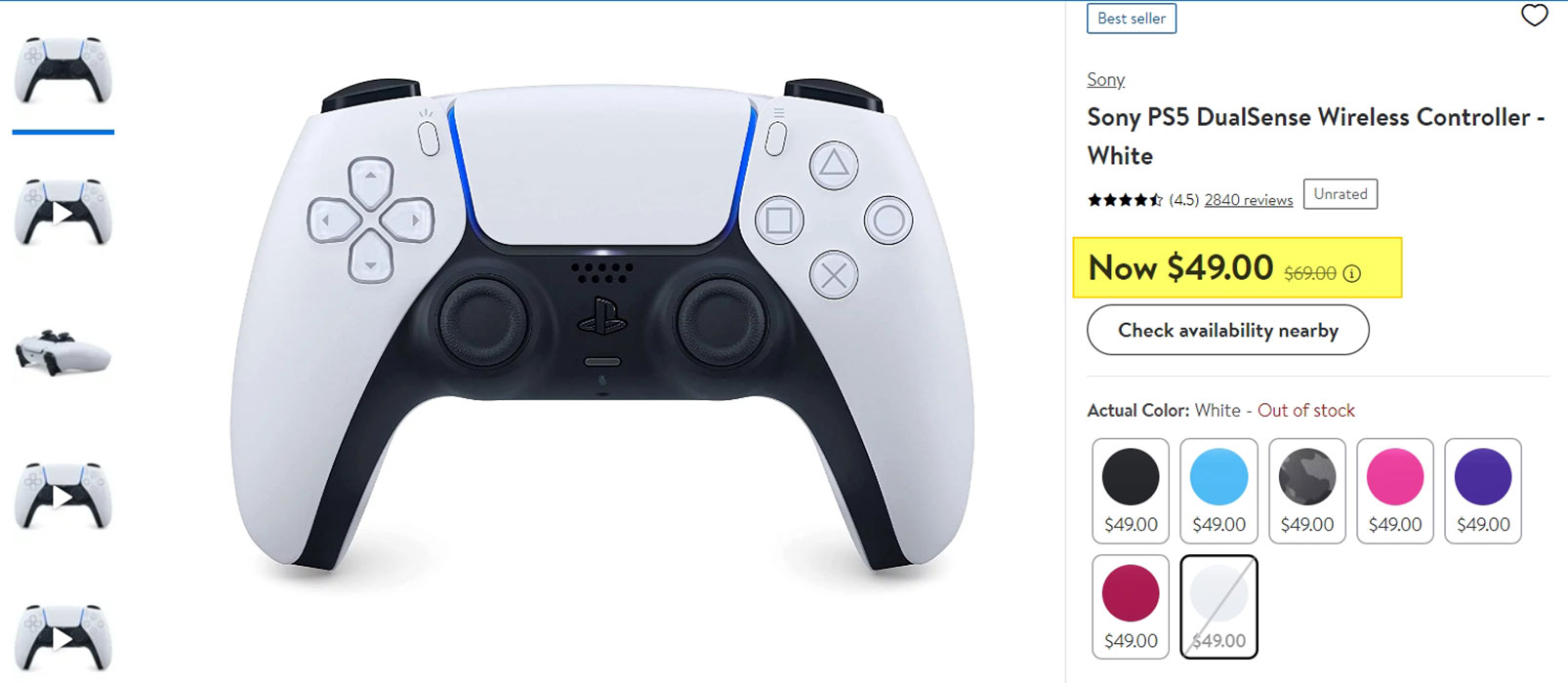 Buy Sony PS5 DualSense Wireless Controller For $49 at Walmart
Elevate Your Gaming with DualSense
The DualSense Wireless Controller is Sony's answer to immersive gaming. With its revolutionary features, it's more than just a controller—it's a gateway to an enhanced gaming experience.
Haptics and Adaptive Triggers
Sony's DualSense controller boasts exceptional haptic feedback and adaptive triggers. Feel the impact of every action within the game world as haptics provide sensory feedback, making the virtual environment come alive in your hands. On the other hand, adaptive triggers dynamically adjust the resistance to mimic in-game actions, providing an unparalleled level of engagement.
Built-in Mic and Headphone Jacks
Connectivity is key in the gaming world, and DualSense understands that. The built-in microphone allows for seamless communication while playing online, ensuring you're always in the loop with your teammates. Additionally, a 3.5mm headphone jack offers versatility. Plug in your favorite headset or earbuds to fully immerse yourself in your gaming experience's auditory aspects.
Why You Shouldn't Miss This Deal:
The PS5 DualSense Wireless Controller is not just a peripheral; it's an essential component that elevates your gaming escapades. Its features and functionalities are tailored to intensify your gameplay:
Immersive Gaming Experience
The DualSense controller brings the game to life by immersing you in the action. Every movement and interaction is translated into tactile sensations, making you an integral part of the virtual world.
Intuitive Design
With its ergonomic and iconic design, the DualSense controller fits comfortably in your hands, allowing for extended gaming sessions without discomfort.
USB Type-C Charging
Embracing modern connectivity, the controller features USB Type-C charging, ensuring faster and more efficient charging times.
Enhanced Sound Effects
Supported games offer heightened audio experiences as sound effects emanate directly from the controller, further deepening your connection to the game.
Motion Control
The built-in accelerometer and gyroscope open doors to intuitive motion control, enhancing gameplay in titles that support these features.
FAQs
Can I use the DualSense controller on previous PlayStation consoles?
The DualSense controller is designed specifically for the PS5 and might not be compatible with previous PlayStation consoles.
Are all DualSense colors on sale?
While the black and white models are on a special sale, some colors like purple, red, and camouflage remain at their regular price.
Is the USB-C cable included with the controller?
Yes, the controller comes with a USB-C cable for charging purposes.
Can I connect my wireless headset to the DualSense controller?
The controller features a 3.5mm headphone jack, allowing you to connect your favorite wired headset.
Are there any limitations to the adaptive triggers?
The adaptive triggers' effectiveness might vary depending on the game and its implementation.
Wrap Up
In the dynamic and constantly evolving realm of gaming peripherals, the Sony PS5 DualSense Wireless Controller shines as a remarkable embodiment of innovation. Its seamless fusion of cutting-edge technology, thoughtfully crafted ergonomic design, and captivating, immersive features serve as a resounding testament to the future of gaming. With its intuitive haptic feedback and adaptive triggers, this controller transports players beyond the confines of the physical world and into the very essence of virtual realms.
The DualSense Wireless Controller doesn't just facilitate gaming; it orchestrates an unparalleled journey of exploration, excitement, and immersion. Seize the moment to elevate your gaming setup and unveil an entirely new echelon of engagement with this limited-time opportunity. Elevate your gaming experience and embrace the horizon of possibilities that this exceptional controller discloses, where the boundaries between reality and the virtual blur into an unforgettable adventure.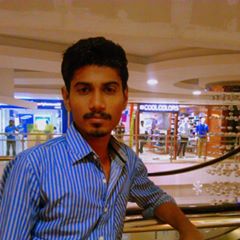 Selva Ganesh is the Chief Editor of this Blog. He is a Computer Science Engineer, An experienced Android Developer, Professional Blogger with 8+ years in the field. He completed courses about Google News Initiative. He runs Android Infotech which offers Problem Solving Articles around the globe.