Verizon Wireless plans are reasonable compared with other operators. But the problem is the number of supporting devices in Verizon is handpicked. You can't use the Unlimited plans in all devices. Also, For every add-on device, you have to pay a different amount. Sometimes the add-on devices can't enjoy the full unlimited benefits. All this kind of issue is slowly fixing by Verizon. Recently Verizon launched exclusive plans for Tablets. The list starts from $10 to $30. The $30 plan provides unlimited 5G when you have supportive Verizon mmWave band 5G tablets. The other two programs offer only LTE Support.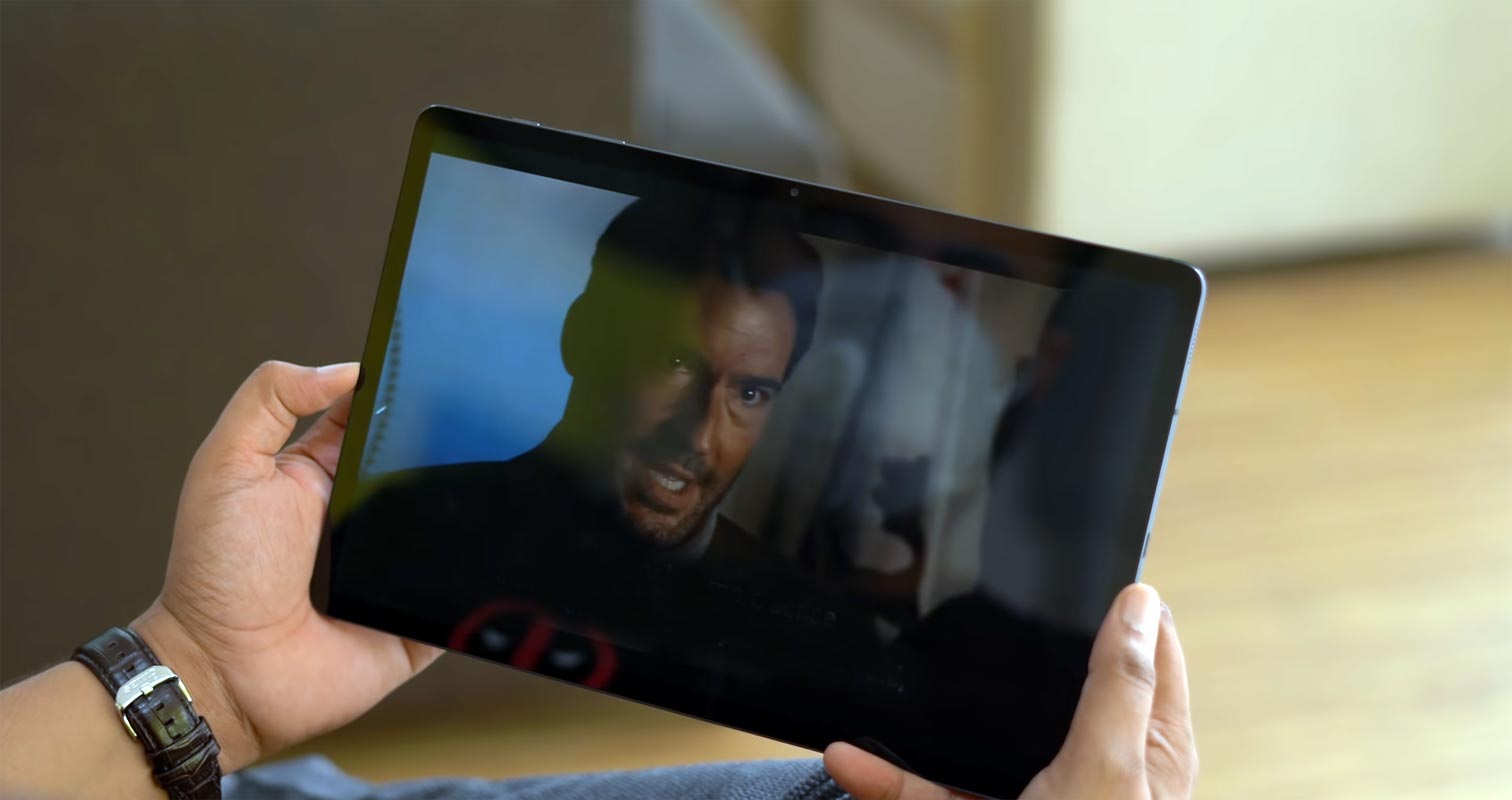 Verizon Is continuously in the news these weeks. Last week Verizon made a deal to merge the TracFone and today announced a new monthly Unlimited Plus package for its users. This monthly package supports tablets, hotspots, laptops, and smartwatches with an unlimited 5G Ultra-Wideband network. The announced package supports the demanding data needs of the existing customers.
What are Verizon Unlimited plans for Tablets?
It is a data package designed for laptops, tablets, jetpacks, MiFi's, and hotspots. The entire Verizon plan is for Tablets; other devices can use as add-on devices. Verizon is doing a lot of steps to retain old users and track new users. That's why they announced Loyalty based rewards for Prepaid users.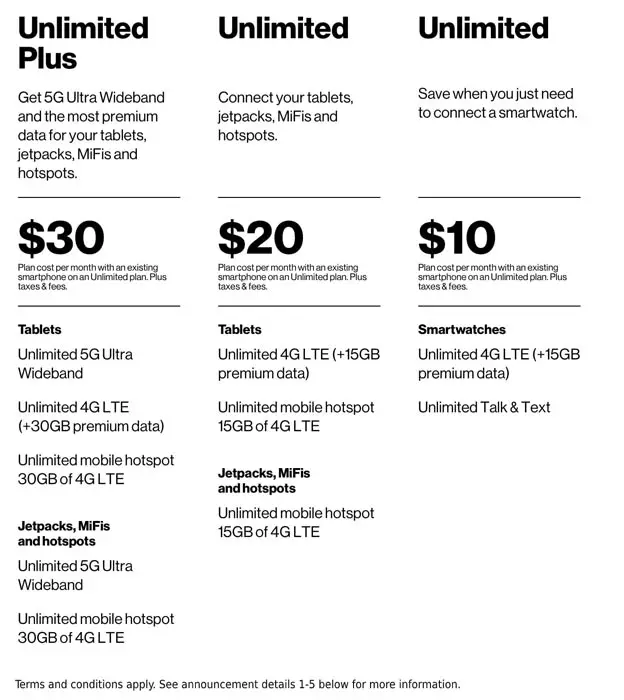 $10 Unlimited plan
The range starts from $10, where you will get 15GB premium data. After that, you can enjoy unlimited data with some speed cap. You can use unlimited voice and texts in this plan.
$20 Unlimited plan
In the $20 plan, you will get 15GB premium data. After that, you can enjoy unlimited data with some speed cap. You can use unlimited voice and texts in this plan. Along with this, You can use 15Gb Premium data in Hotspot.
$30 Unlimited Plus plan
With $30 per month, you get 30GB of data. This data will be 5G ultra-wideband if you have 5G enabled device. You can use 30Gb of 4G LTE on your tablets if you don't have any 5G enabled device. You can also use this 30GB 5G ultra-wideband as a hotspot on your devices. 
How Can Existing Customer of Unlimited Package use the "Plus" service?
The existing customer with an Unlimited Package can already use 15GB of premium data using 4G LTE. This 15GB 4G LTE data can be used as a hotspot for other devices. And this Unlimited Package cost the user in $20 per month. Now the existing Unlimited Packages user can shift to the Unlimited Plus package by paying $10 more per month. With this additional $10, existing customers will use 30 GB data with 5G speed to have the 5G enabled devices. Otherwise, they will be using the 15GB more data with just $10 in their monthly fee. The 4G LTE band is becoming a minimum requirement in devices. Because AT&T and T-Mobile already announced they are going to shut down 3G and 2G in 2022.
Verizon Unlimited Package for Smartwatches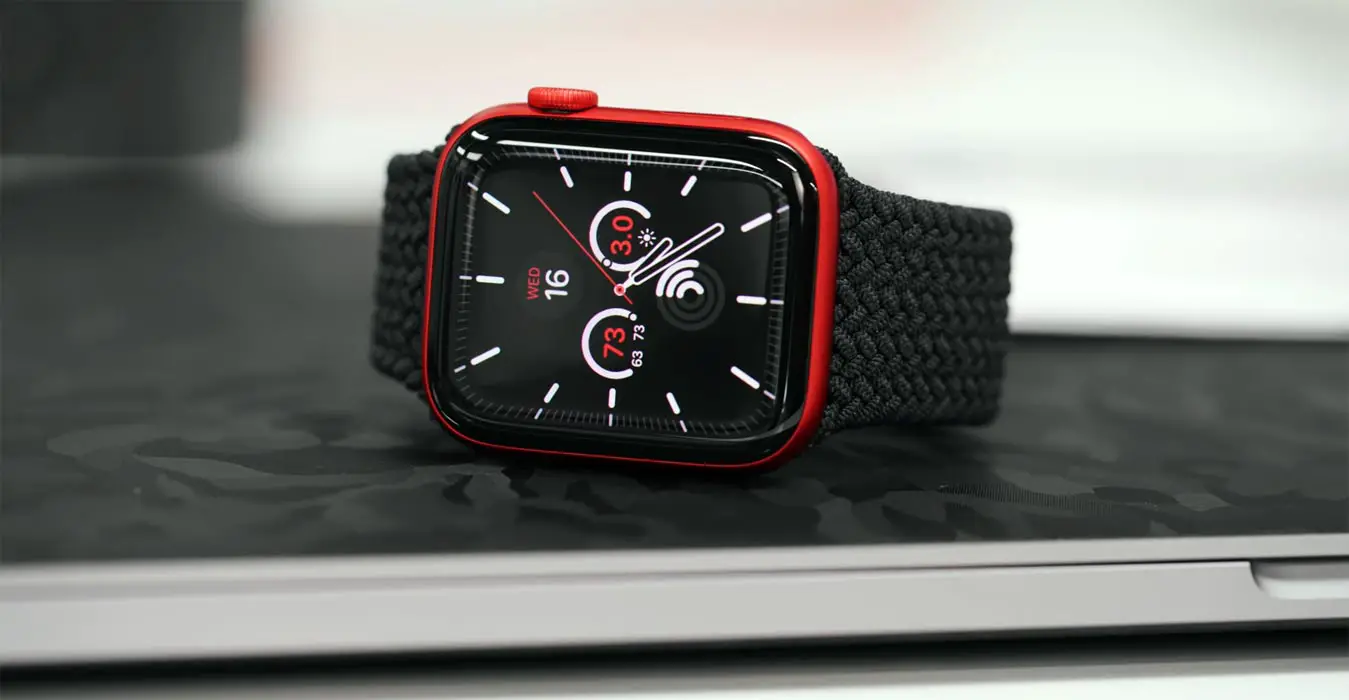 Verizon also introduced 5G Unlimited Package for smartwatches, and it cuts down the monthly fee of a smartwatch to half. Earlier smartwatches can use only 15GB of 4G LTE at the cost of $20 per month. Now in this Unlimited Package, Verizon cut it down to $10 only. Additionally, smartwatches can use Unlimited Talk Time and Unlimited Text Messages with this package. Verizon fixed the same price for smartwatches with a standalone number or with Number share, which let the user share the same number on various devices. Another good news for smartwatches users is that this package will work well with both current models of smartwatches and the upcoming models of Apple watches. Some of the Wear OS-based and Samsung Galaxy Watch can use as a standalone device.
More Discounts in Unlimited Plus Package
Verizon already has Do More Unlimited Package and Get More Unlimited Packages. If you add Unlimited Plus Package with these packages, you can qualify for a 50% discount. That's how you can get the unlimited plus package in just $15 per month.
Limitations
The newly announced Unlimited Plus Package by Verizon is compatible with 5G ultra-wideband devices offered by only Verizon. Some of these devices are Lenovo Flex 5G, Inseego MiFi M2100 5G UW, and Samsung Galaxy Tab S7+ 5G. You can see the complete list of compatible tablets and internet devices.
Even if Verizon named this newly announced package as Unlimited Plus, but in fact, it is limited to only 30GB. And you will have to pay an extra amount if you exceed the 30GB data limit. Because of the 4G LTE speed- When you give 3G unlimited, the user will consume less because of the speed cap.
Wrap up
After T-Mobile and Sprint merger, T-Mobile got a more user base and providing attractive deals to grab users. Verizon in a situation to give useful features. Verizon already acquired Tracfone and has more prepaid users. But on the side of carriers, Postpaid users are essential. They can get more sales and other benefits. Verizon's new Creditcard is mostly focusing on Postpaid users. That's why they want new Postpaid users. Considering 5G availability, Compare with other carriers, The Speed is excellent. But the coverage is not that good in all areas unless you are in popular cities. What do you think about the Verizon plans for Tablets? Did you think it is useful? Tell us in the comments below.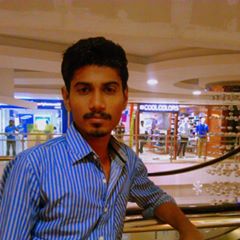 Selva Ganesh is the Chief Editor of this Blog. He is a Computer Science Engineer, An experienced Android Developer, Professional Blogger with 8+ years in the field. He completed courses about Google News Initiative. He runs Android Infotech which offers Problem Solving Articles around the globe.