Google always try their best to compete against other companies. In some platforms, No one can replace Google. But on other platforms, they are still working and always miss some unique things. Sp, To make the solutions better, Google tries to pout new features to attract users. Google wants to compare with Spotify and Apple Music with its YouTube Music. They already have a better video platform. Now they try to get a place for Audio too. Because Spotify and Apple Music are already working better to attract users, Google now introduced lyrics in the YouTube Music web app platform. The feature is already available in the Android and iOS apps. The rollout is not massive initially. Only a small portion of users got the feature. We can expect the full roll out soon.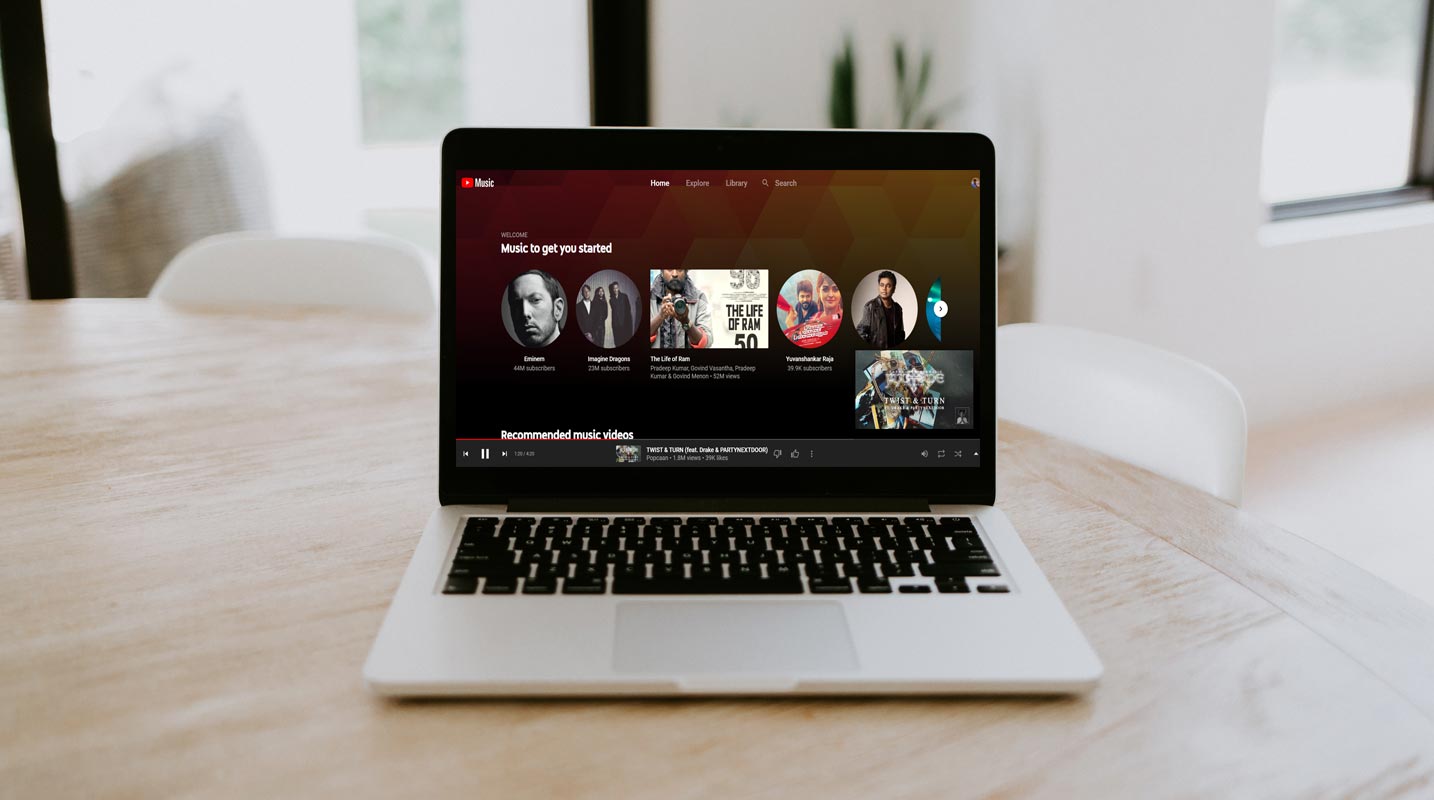 Google has announced to shut down the Google Play Music by the end of this year. This shutdown will start from Australia, New Zealand, and South Africa this October. The rest of the countries will loose later. Now Google is providing YouTube Music not only as an alternative to Play Music but as the best option for music lovers. At one end, Google has provided the transition tools for users to land on YouTube Music with their preferences. On the other hand, is rolling out the new features in YouTube Music as a temptation for new users. The lyrics integration feature is one of those rollouts.
What is the lyric integration feature on YouTube Music?
While listening to your favorite song, sometimes you feel to read the lyrics as well. Several websites provide the lyrics of popular songs. For each song, you have to visit the site and search the song lyrics to enjoy the wordings of the song. The music streaming companies have reduced your efforts, and they explore and display the words when you play your favorite song. It is called Lyrics Integration.
Lyrics integration is new for YouTube Music users?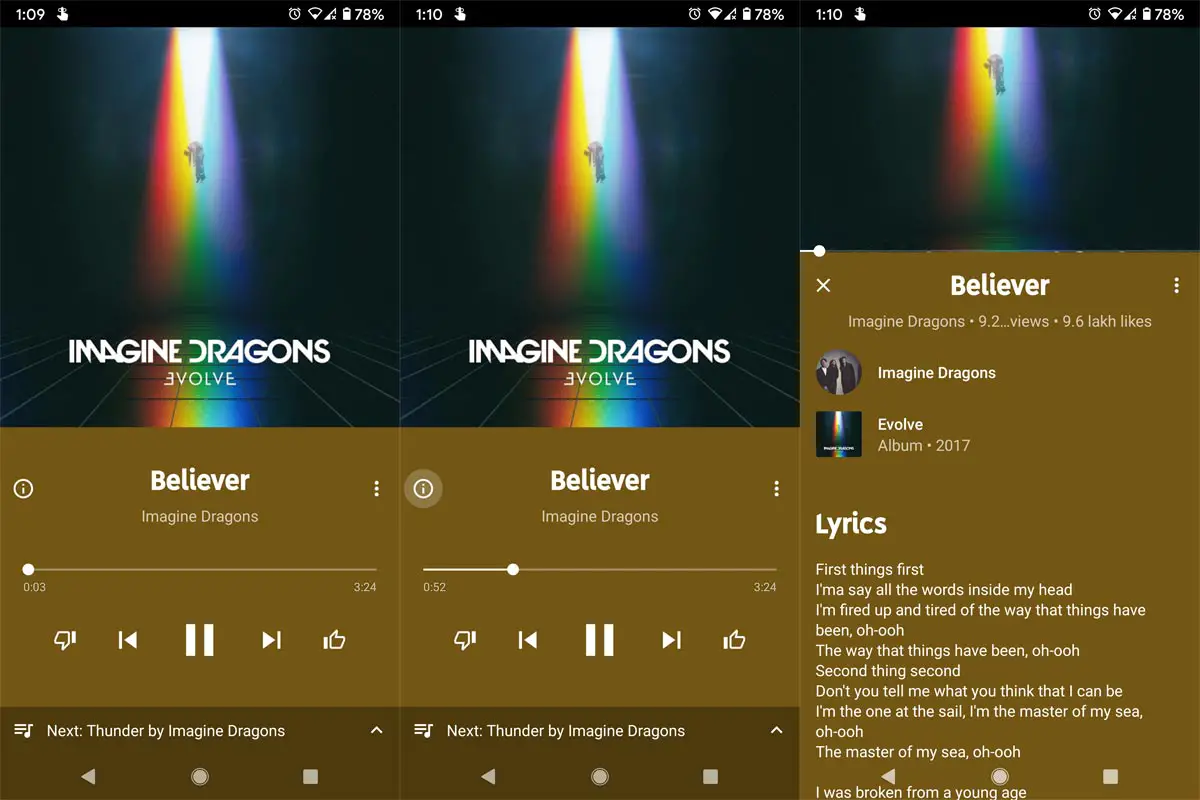 Lyric integration is not new for YouTube Music. YouTube Music users found the lyrics on their mobile screen in this February. Later in May, Google officially announced the lyric integration in Android and iOS devices. The web users were still missing this excellent feature. Now some of the users reported that the lyrics are now showing on YouTube Music web as well. Although YouTube Music didn't officially announce this feature, it's working on the web interface. Since Google shutting down Play Music, they try their best to give more features on YouTube Music.
How Lyric Integration works?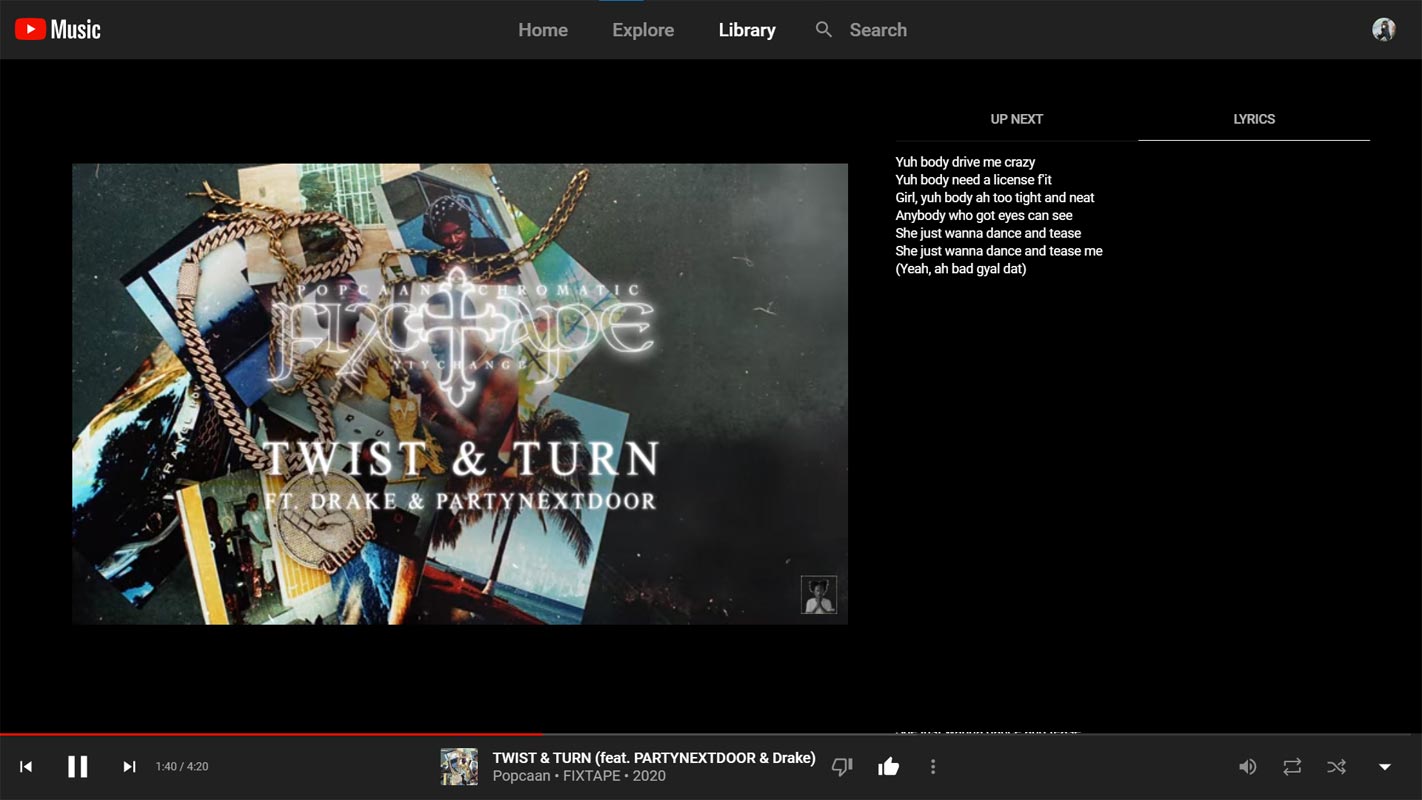 When you play your favorite song on YouTube Music, you will find two tabs on the screen. One tab contains the queue of the songs to be played, and the other tab includes the full lyrics of the song currently playing. These lyrics sourced out from a third party on a static screen that you can scroll down manually.
YouTube Music's lyrics are static
At the moment, all the lyrics are static on YouTube Music. It means you have to scroll down to synchronize the song lyrics with the playing song. Apple and Spotify have introduced this feature earlier this year. And they are a step forward in Lyrics Integration. Spotify can advance the lyrics of the song as it plays in real-time.  The color of lyric change to white with the playing song. Also, YouTube Music has to go a long way to get loyal users. Spotify recently announced cast features from the Desktop app. Spotify Lyrics is like real-time translation, as in YouTube videos. This static Lyrics can help you to sing in Karaoke party music or like that.
How to activate this feature?
Google didn't officially announce this feature for the web clients. So, it is still a server-side feature, and you can not activate it by yourself. Google has to do a lot of work to take this feature up to the level of other music streaming companies. Hopefully, soon it will be available to every web client with more advanced features. When it is open, you can select Lyrics next to the Up next tab.
Wrap up
Google should tick all the checklist when the platform is released. YouTube Lyrics is useful for parties when people want to sing a song with their Karaoke machine. It is a start. Soon, they will roll out many new features. Most of the Pixel phones can identify the playing song in the environment and save history on your mobile so that you can play a song that you heard in your favorite coffee shop. Integrating features is a piece of cake for Google. Recently they integrated Google Meet in Gmail mobile app. So, when they provide more functions, they can make users stick to the platform.
Lyrics Integration is a beautiful feature launched by YouTube Music. The comments show that users are very excited about the new feature, although it requires a lot of work to do. What do you think about the Lyrics Integration feature rollout? Did you feel we can use this feature in reality? Do tell us your excitement in the comments below.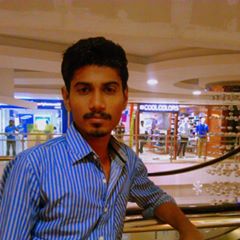 Selva Ganesh is the Chief Editor of this Blog. He is a Computer Science Engineer, An experienced Android Developer, Professional Blogger with 8+ years in the field. He completed courses about Google News Initiative. He runs Android Infotech which offers Problem Solving Articles around the globe.